A winter home nestled among pine trees is truly a wonderful way to get away from the hustle and bustle of busy modern life and that is exactly what this sleek contemporary home designed by José Manuel Peinado promises. That is precisely why the designers simply called it Vivienda de Invierno entre los Pinos, which pretty much translates to 'winter home among the pines'. But there is a whole lot more to this modern looking structure than meets the eye.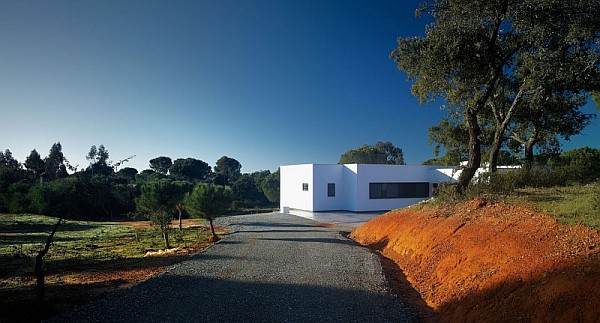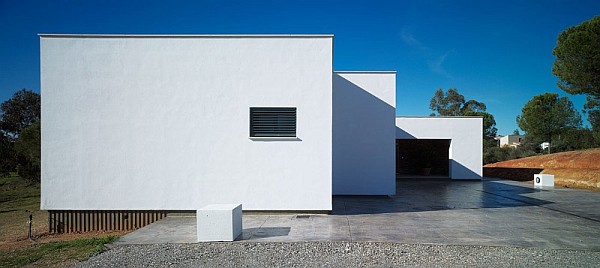 From the outside, the winter residence looks like one of those chic and fashionable edifices that follow the current design trend of sleek form, clean and well defined lines and a cubic outline that seem to be the order of the day. But spending some time here will help you realize that the smart design of the home ensures it has an in-built 'climate control' system that relies on the sun and during the cold winter months uses solar energy to warm up the place.
Passive heating that reduces reliance on conventional energy sources is the main aim of the home and with sun rays hitting the shower each day in the morning, then moving on to the breakfast area, the children's playroom and the reading area during the winter months, it is all about heating and lighting up the home in a natural fashion. Large glass windows, spacious interiors and low emissive materials all help towards making it both energy savvy and aesthetically appealing.
The use of white throughout for the walls, the soft colors, matching décor in muted shades and ergonomic shelf spaces give this winter residence in Huelva, Spain a semi-minimalistic look that matches its unassuming exterior.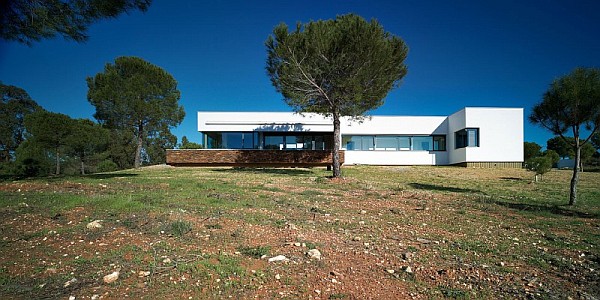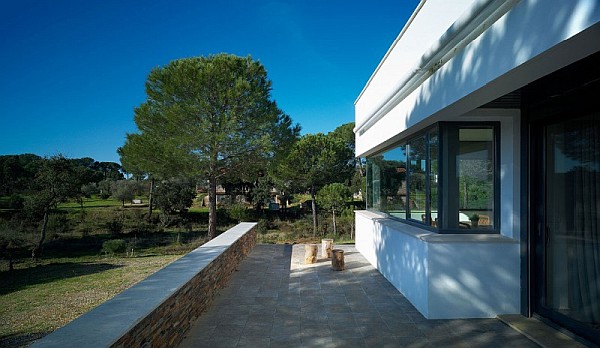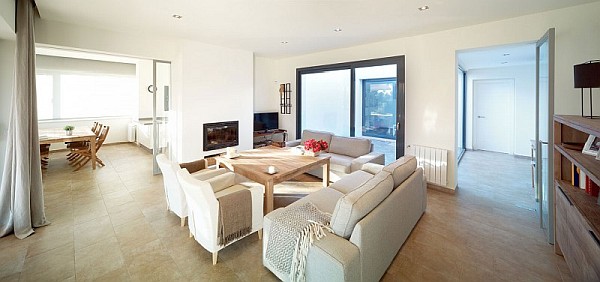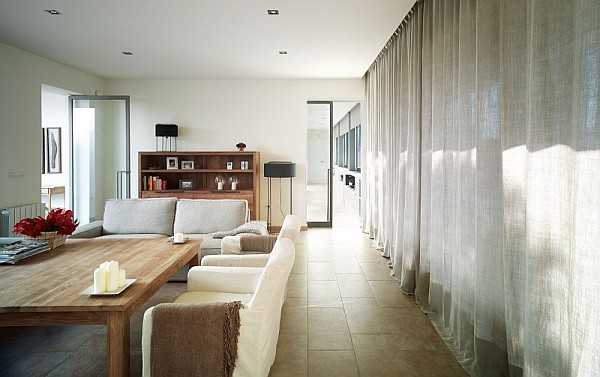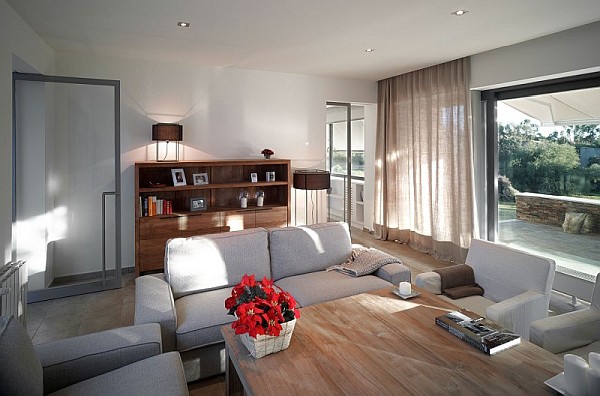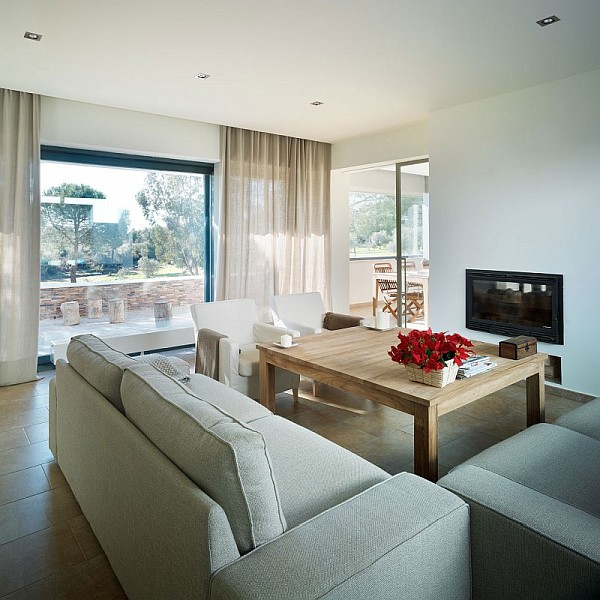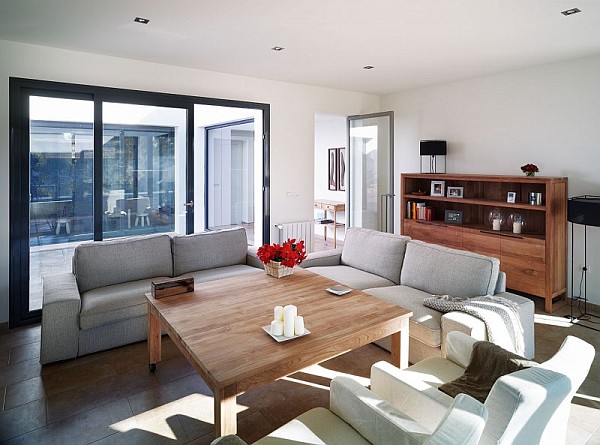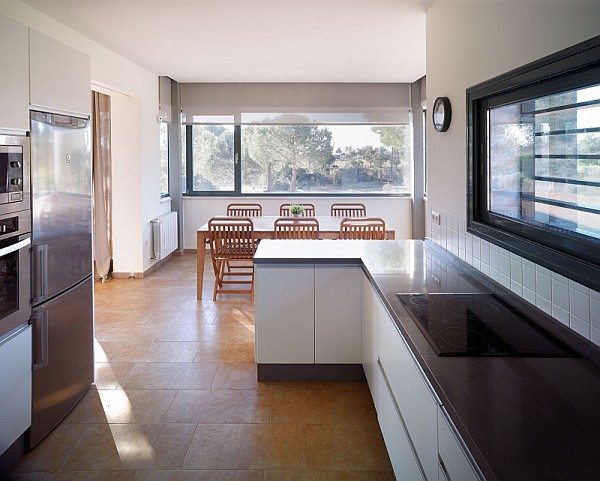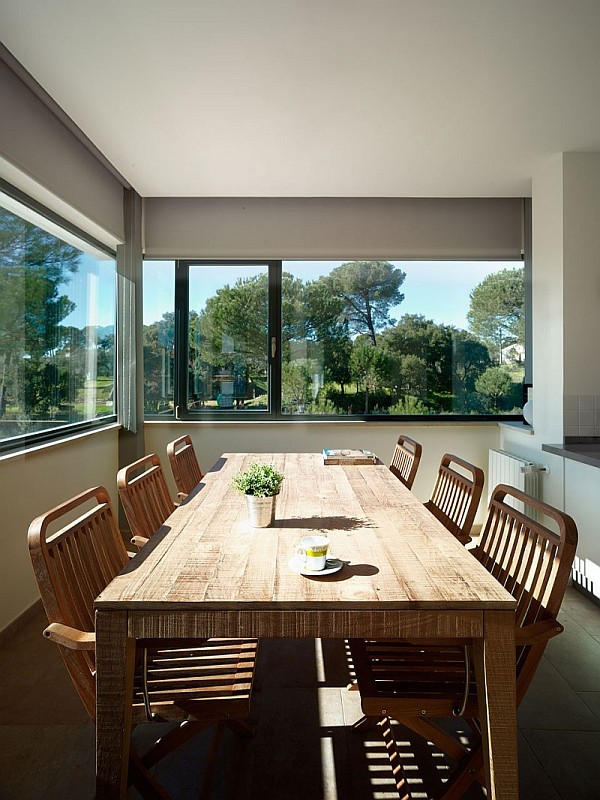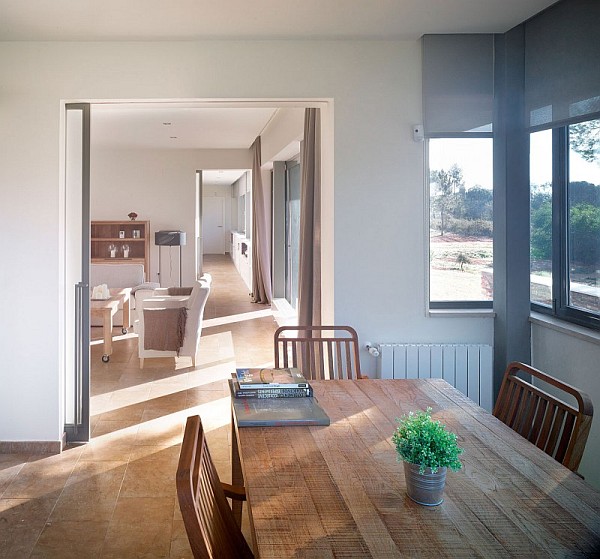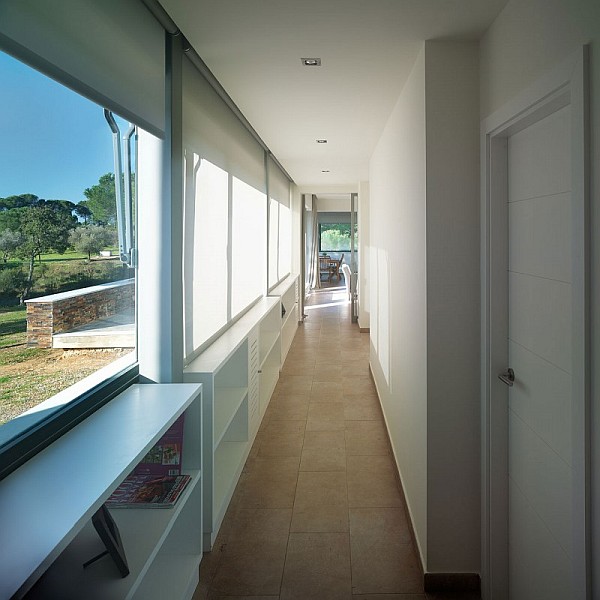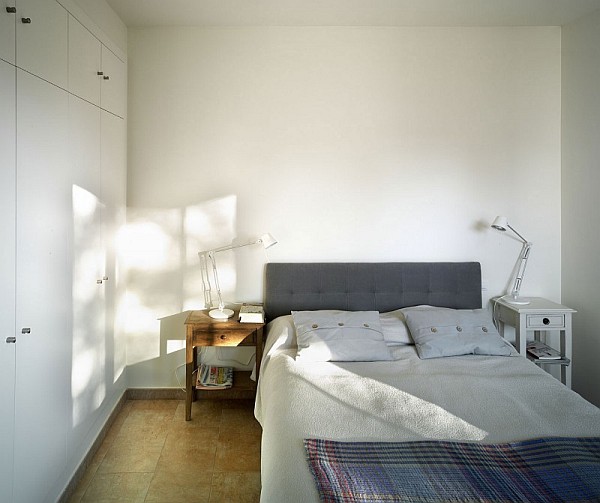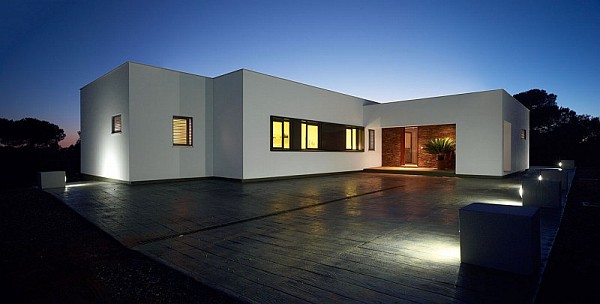 Photos by: Javier Orive