The Psychiko House located in the suburbs of Athens, Greece is a gorgeous lesson in stylish modern design that combines clean and well defined lines with beautiful curves to offer a contemporary residence that is truly spellbinding. The form of the home borrows from ancient Greek structures, tradition and incorporates great deal of visual symbolism as it is divided into three distinct zones that draw your attention in an instant.
At the core of the structure is a solid rock base inspired by the magnificent defensive rock of the Acropolis, offering the residence as solid base as any around.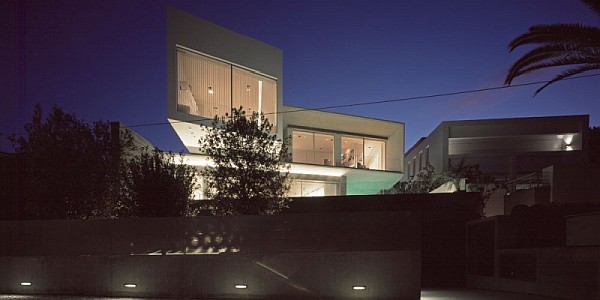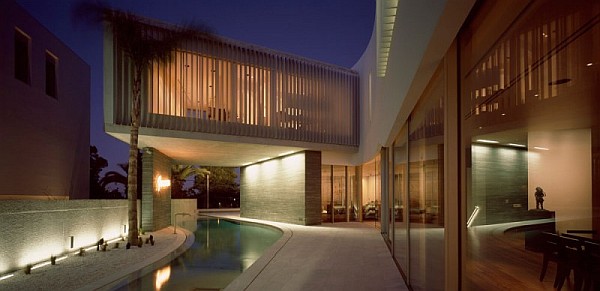 The house has been designed by Divercity Architects. The top floor is shaped in the form of a 'binoculars' as its protruding cubic enclosures use glass in an extensive fashion to offer unobstructed views of the city and the canopy nearby.
The area between the lower base and the top floor is used as the living quarters with the ergonomic modern kitchen and the spacious dining hall. The grand use of stone and glass marks the distinct look of this beautiful house as wooden accents are pretty much nowhere to be found.
With an entrance camouflaged in the stone wall, the marble garage doubles as a gallery for the owners' collection of vintage cars and modern art.

Glazed partitions, skylights, and slatted blinds allow natural light to penetrate the open-plan living spaces.
Apart from the gorgeous lighting, the massive indoor garage steals the show as it houses the vintage car collection of the owners with pomp galore. The seamless connection of all the various spatial elements and the wonderful use of available space are only heightened by the placement of smart skylights and slatted blinds. The marble structure coupled with a grand art collection and a display of vintage wheels tells you that this is a house for those who love plenty of indulgence.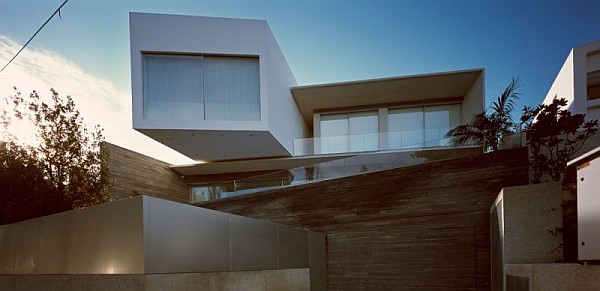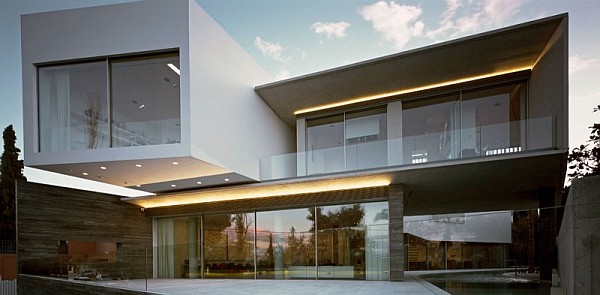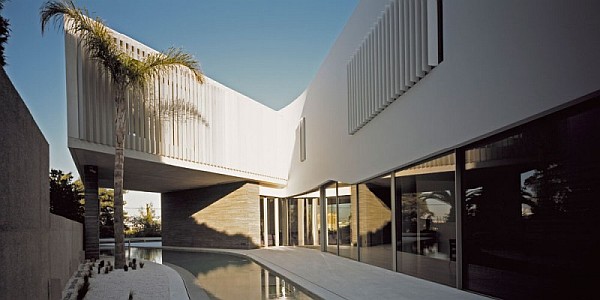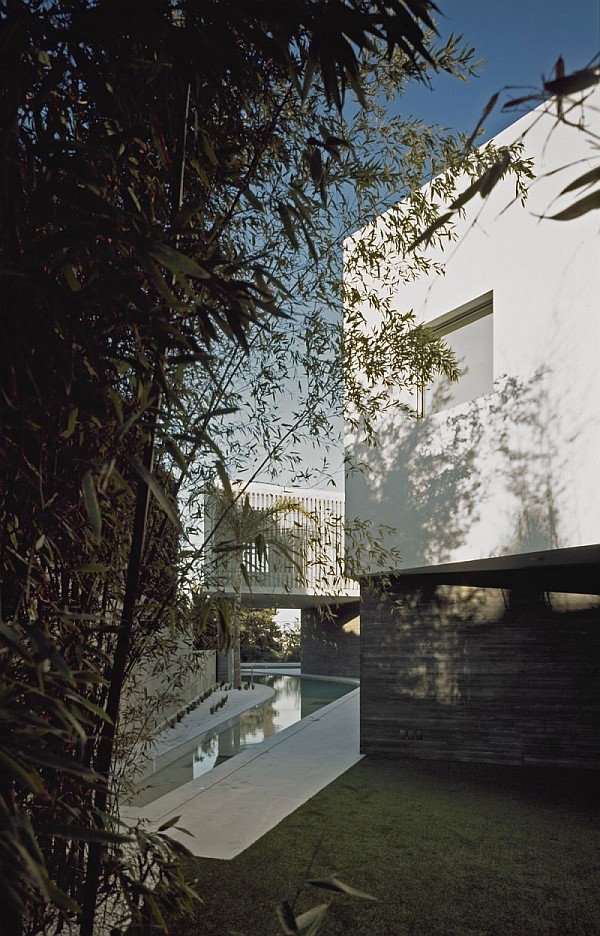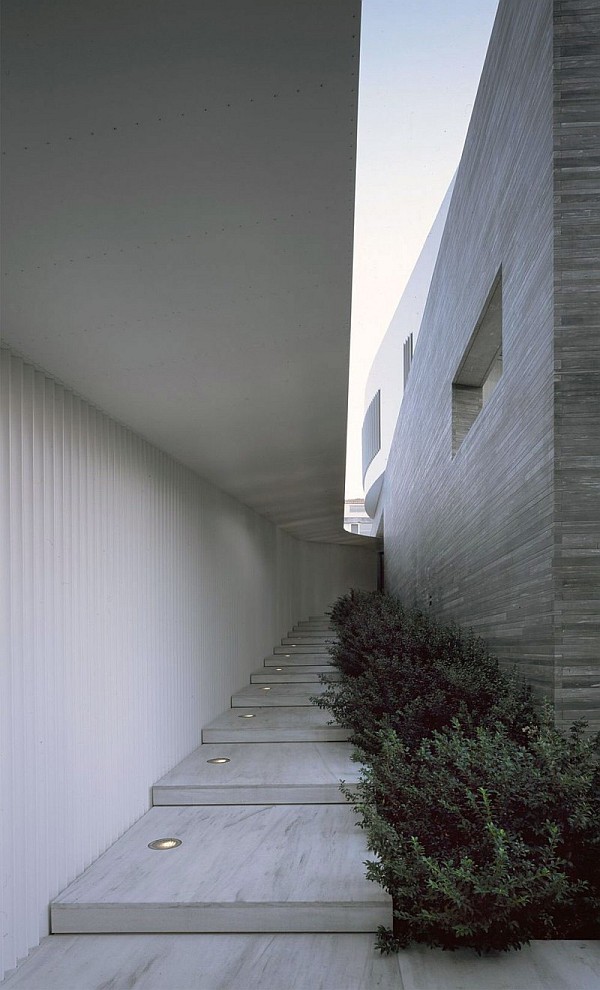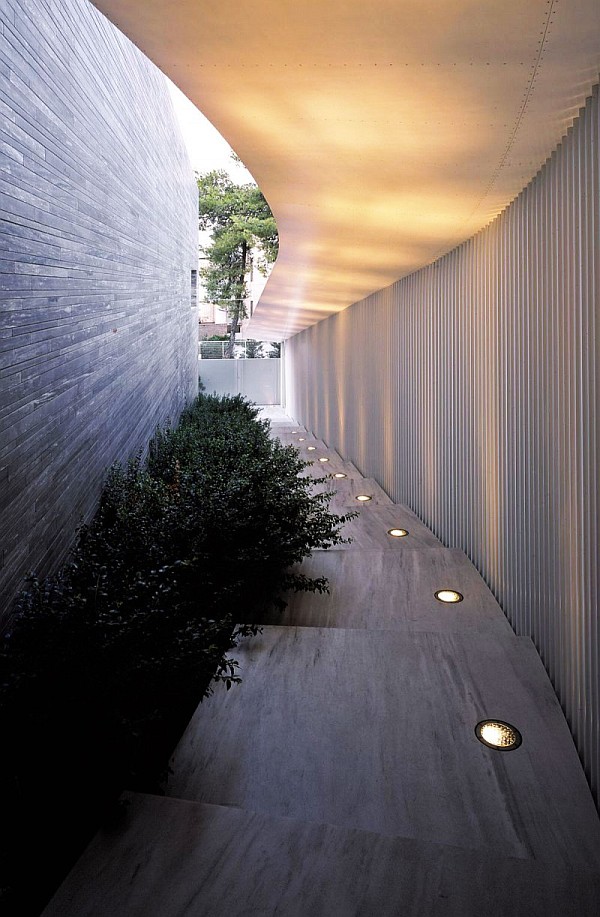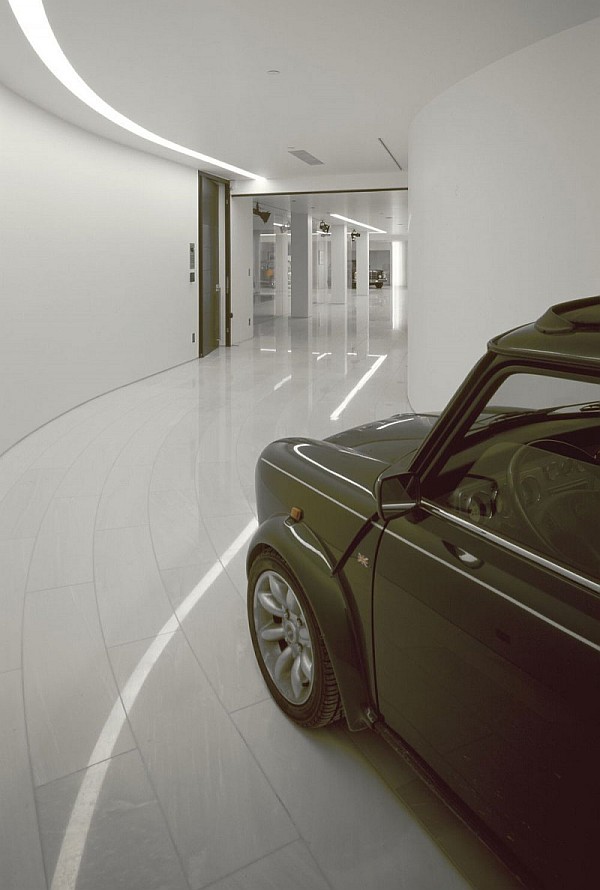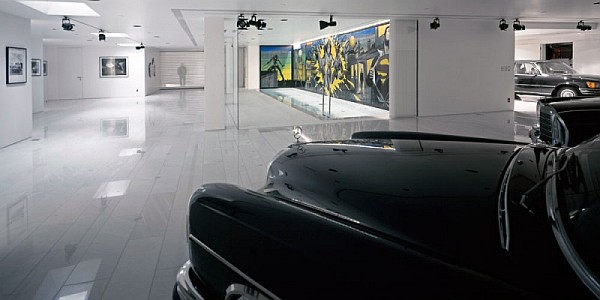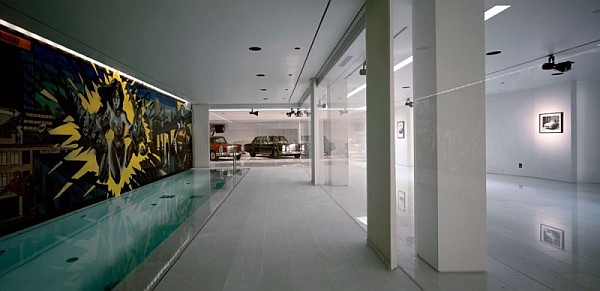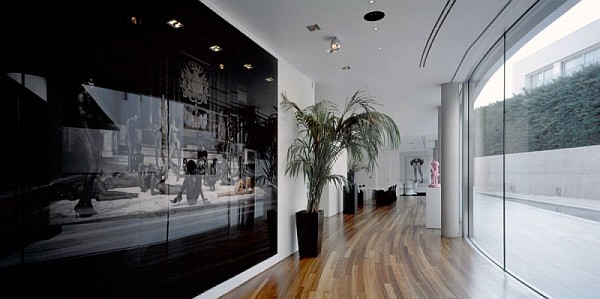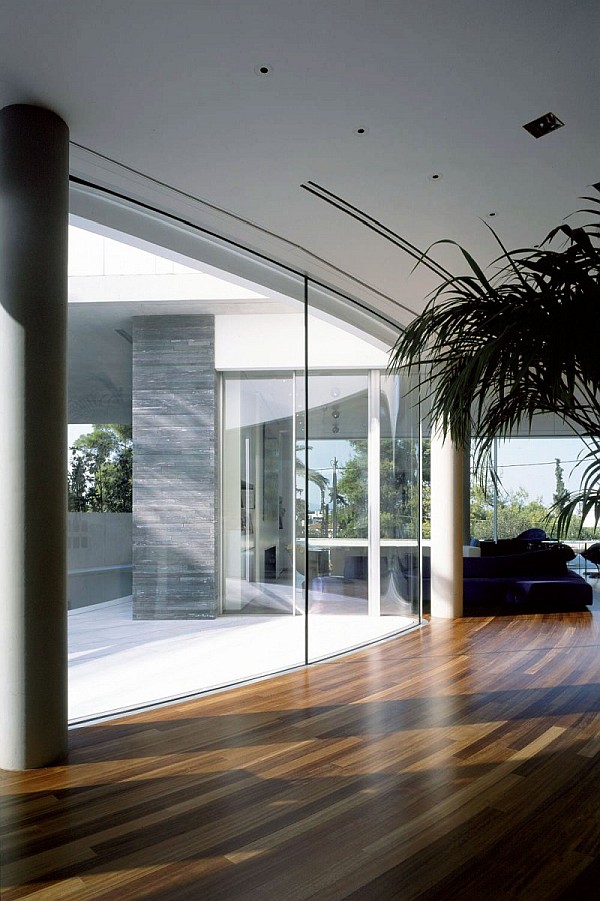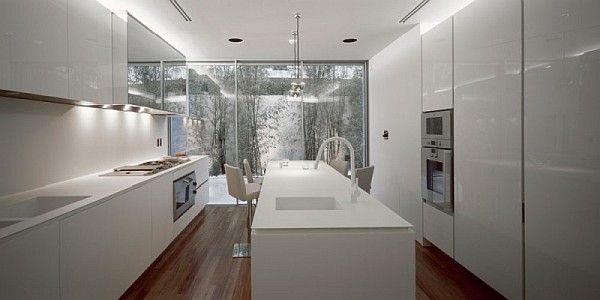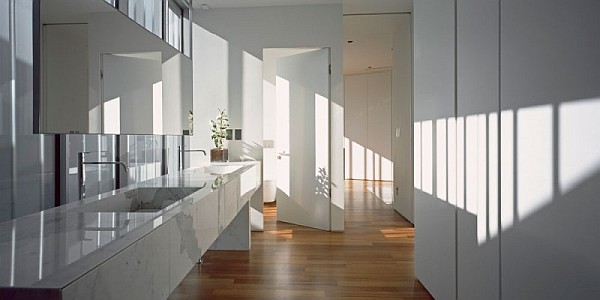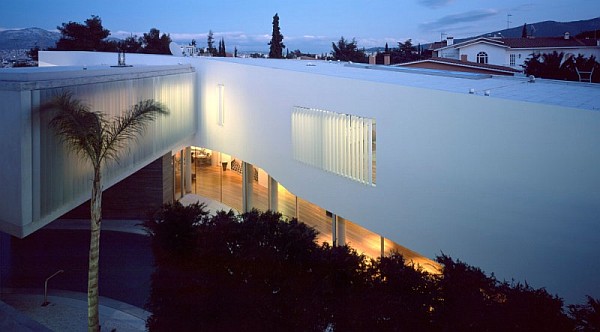 Photos by: Erieta Attali