While the designing of your bathroom might not always be the first thing that springs to mind when planning for a new home, it is essential to ensure that it looks like a natural extension of the remainder of your home; both in its theme and in its makeup. Compromising on the quality of bathroom fixtures can often lead to disastrous results and irrespective of whether you have plenty of space on offer or limited amount of room, it is important to make the best use of what is on offer.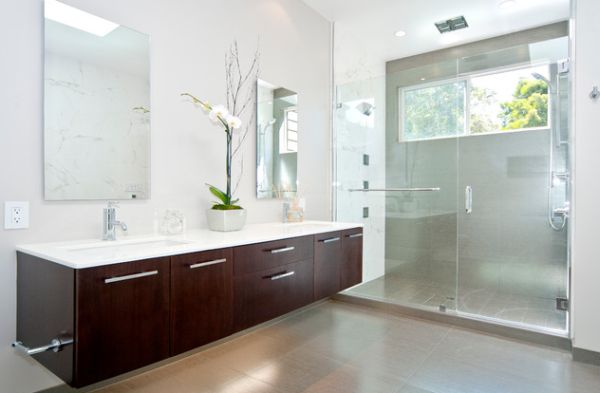 A gorgeous bathroom vanity can often redefine the look of your entire bath area and with the amount of variety currently on offer when it comes to bathroom vanities; it is almost unpardonable not to incorporate one into the design of your own home. Add to these beautiful vanities some amazing lighting and you have an attractive and at times astonishing outcome that offers a whole new dimension to your interiors.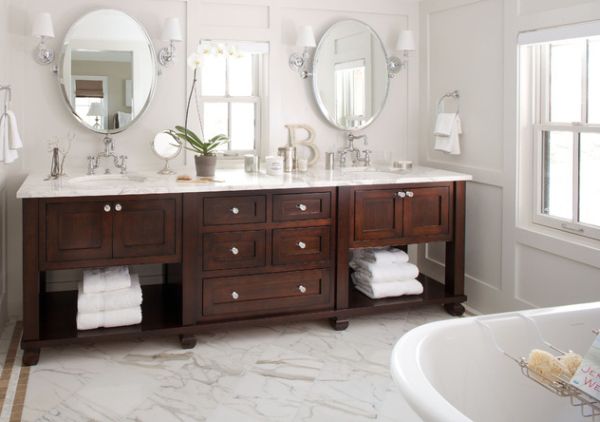 by Chalet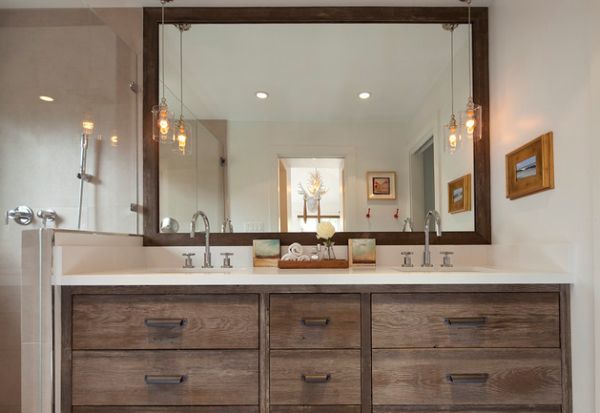 by Artistic Designs for Living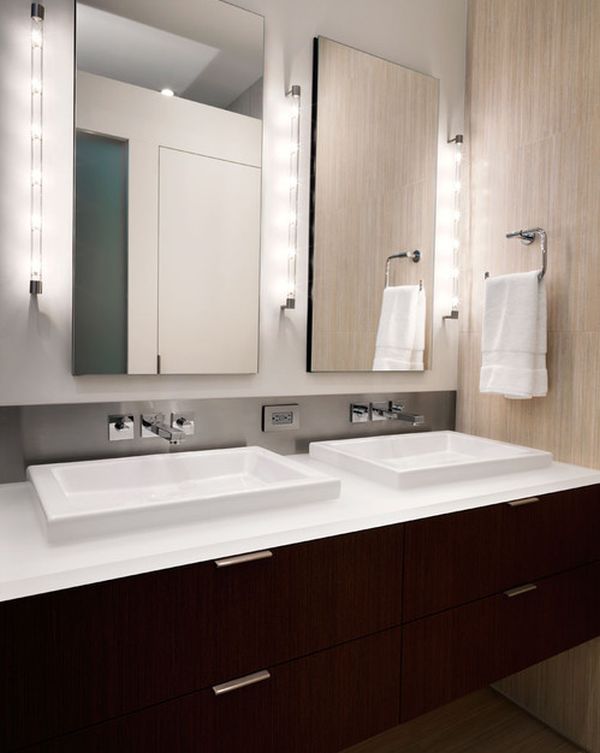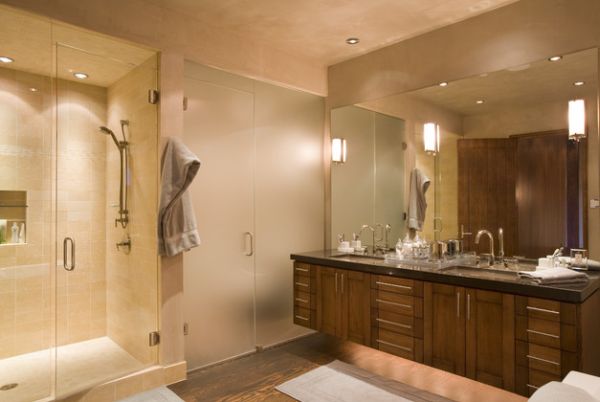 Let There Be Some Sparkling Light!
No matter whether you are discussing the design of your living room or your bedroom, the kitchen space of the dining area of your house, the indisputable fact remains that lighting can pretty much make or break the look of each room. This is equally true for your bathroom and by ensuring that the lighting options around your bathroom vanity are ideal, you enhance its beauty several fold.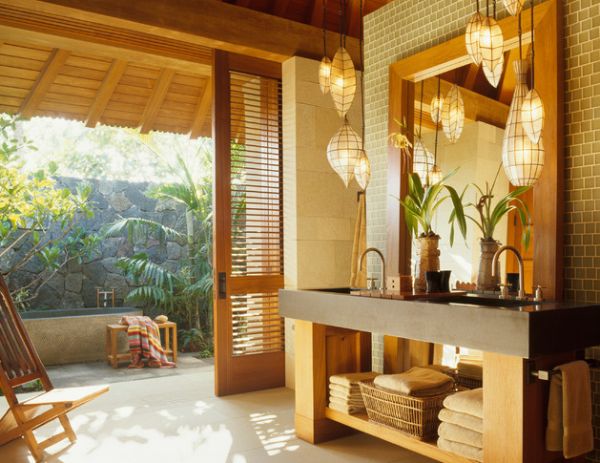 by ZAK Architecture
Smart lighting eliminates the dark corners, creates ambient lighting in the right fashion and offers you the modern and relaxing atmosphere you seek for your bath area.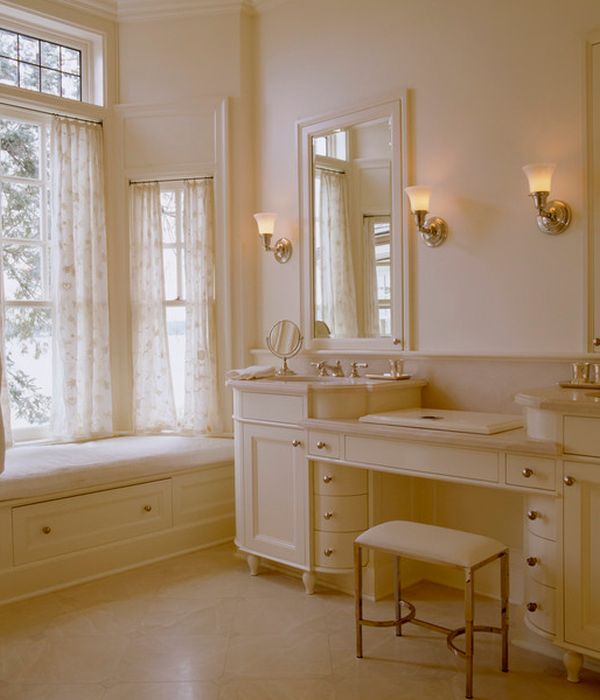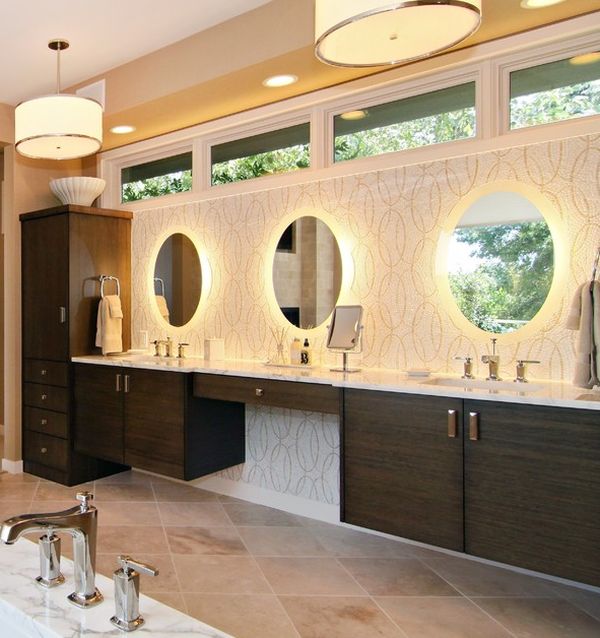 by Design By Lisa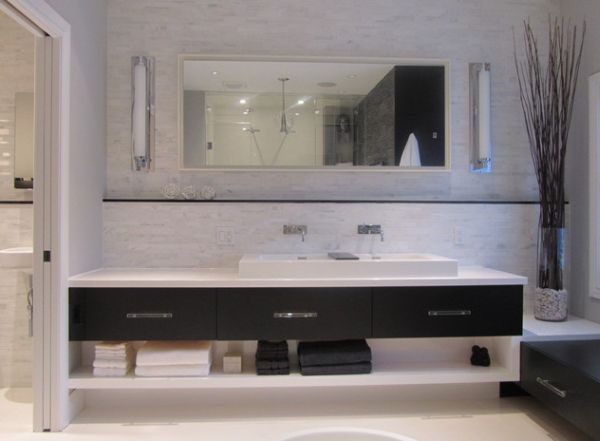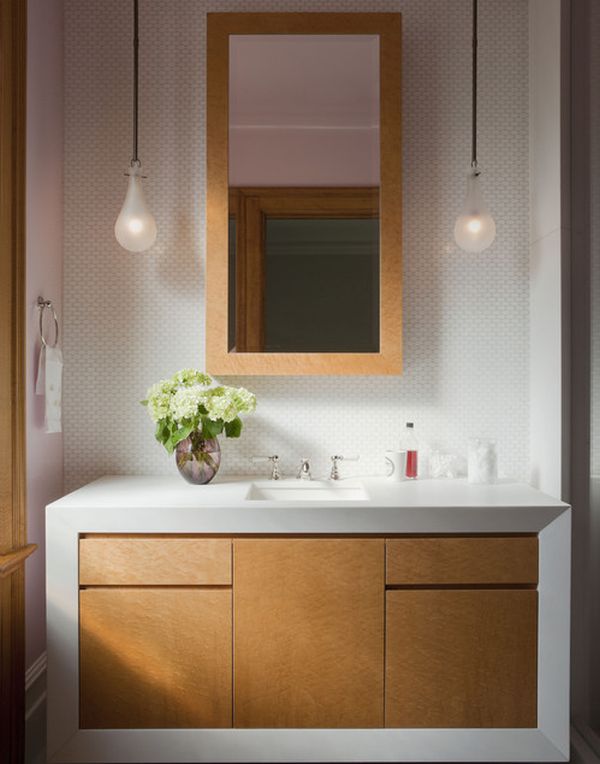 by David Howell Design
Appearances are Undeniably Deceptive
With most modern apartment spaces and homes being cramped for room, often it is the smart use of color, shades and lighting that can truly create a sense of airy and open interiors.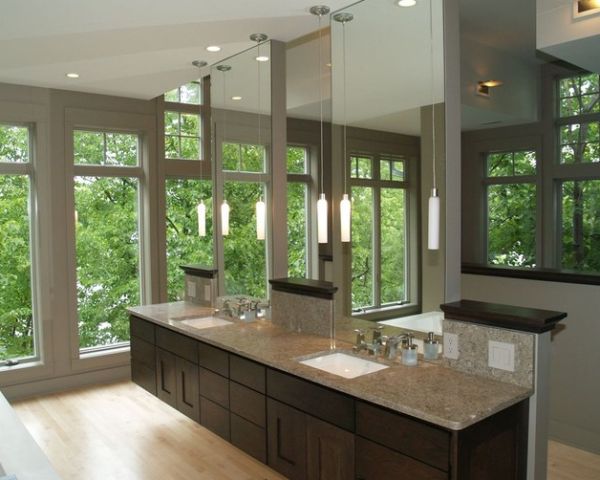 by Architectural Homes by Anders Inc
While bathroom vanity units themselves help in this regard by ensuring that they hide away all the mess and give the bathroom a clean and well defined look, interesting lighting choice can accentuate this aspect of the design and give the interiors a far more refined and tasteful appeal.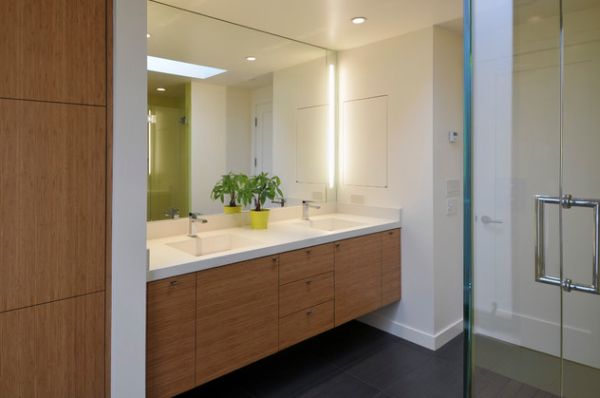 by awarchitect
A merger of smart vanity units that is ideal for the individual space and sophisticated lighting with elegant placement is the perfect combination that brings the best out of your bathroom.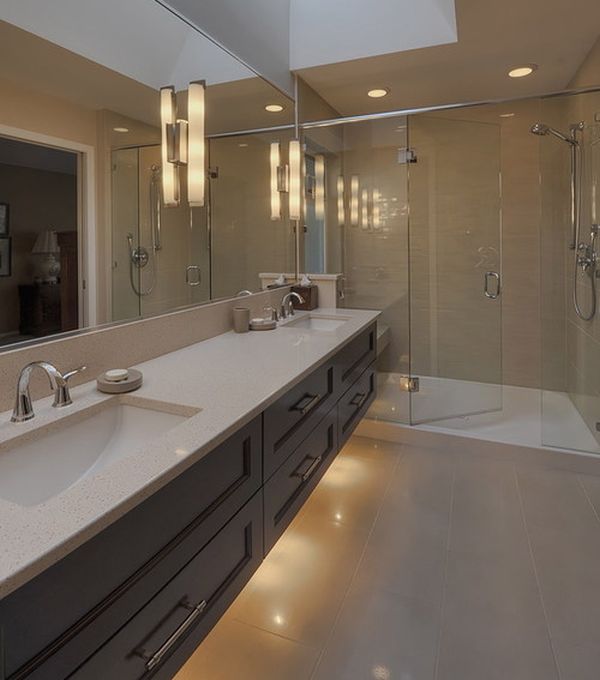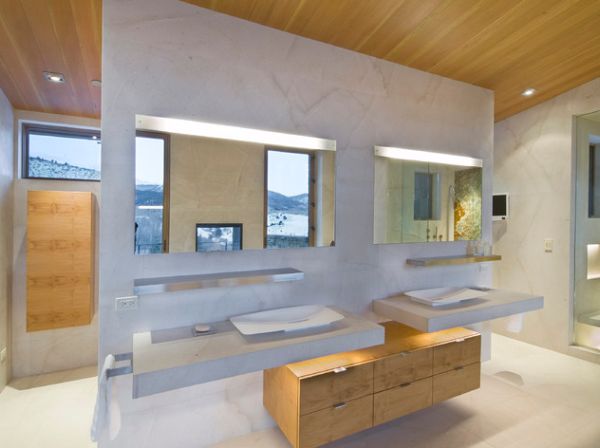 by 186 Lighting Design Group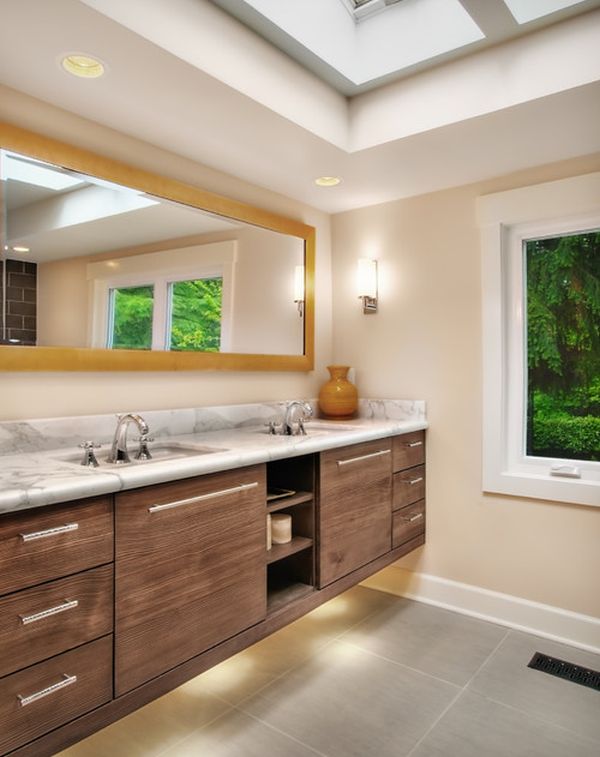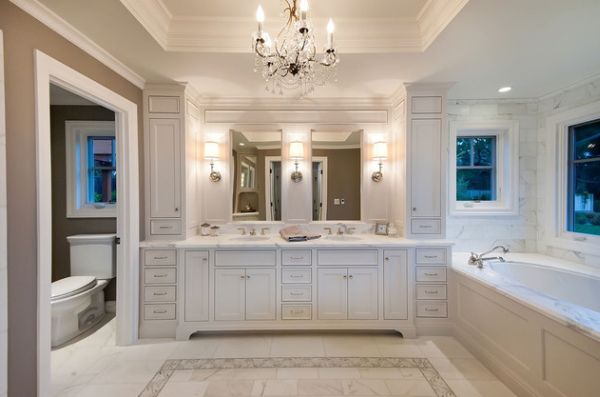 by JCA ARCHITECTS
Mirror, Mirror On the Wall!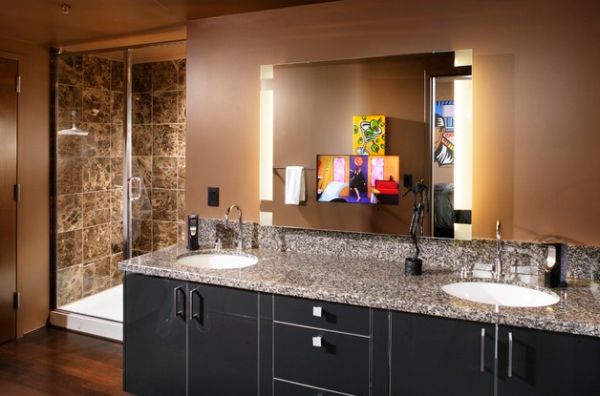 by Benning Design Associates
Never forget the mirrors above the vanity units, which also play an essential role in not just defining the look of the entire bathroom, but also enhance the existing lighting installations and their effect several fold. With technology offering new innovations like strip-LED lighting that can be tucked away next of the floating vanity units or even around the mirrors, the options are truly endless when it comes to creating perfectly ambient atmosphere that is both visually appealing and ergonomically charming.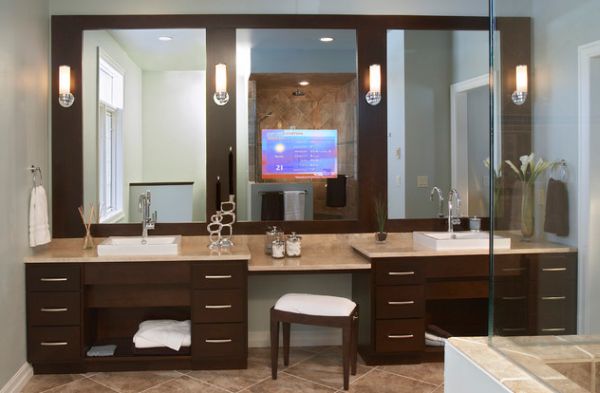 by Seura
At the end of the day it is essential to remember that only the ideal marriage between bathroom vanity units and lighting elements can create the wonderful and flawless look that you are searching for. It is all about balance, elegance and innovation.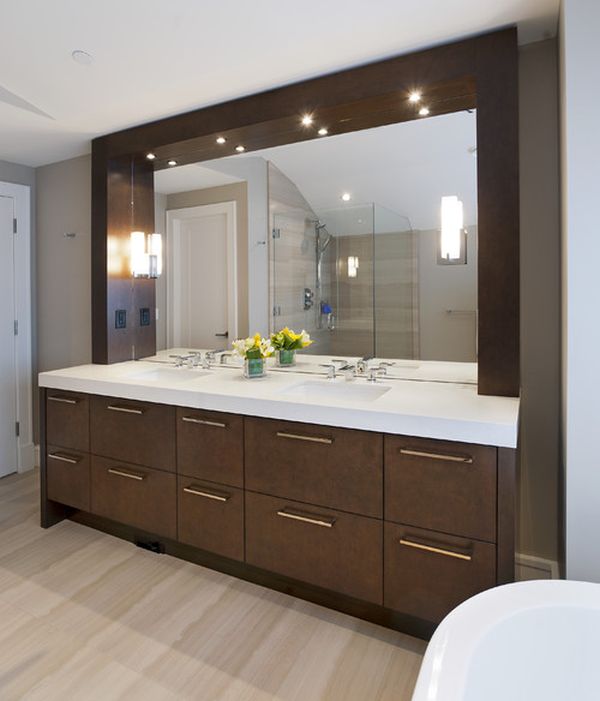 by Old World Kitchens & Custom Cabinets