Most would agree that the right lamp can add the finishing touches to any room, but can be hard to find, expensive at times, and not exactly up to our standards at other times. There are enough woes that can come with decorating a home and it can certainly become very expensive. Luckily we live in a time where DIY projects are becoming more popular and abundant, so you don't have to stress anymore about finding that perfect lampshade – you can make it. And at an affordable price so your wallet doesn't have to suffer either!
Here's our list of cool DIY lampshades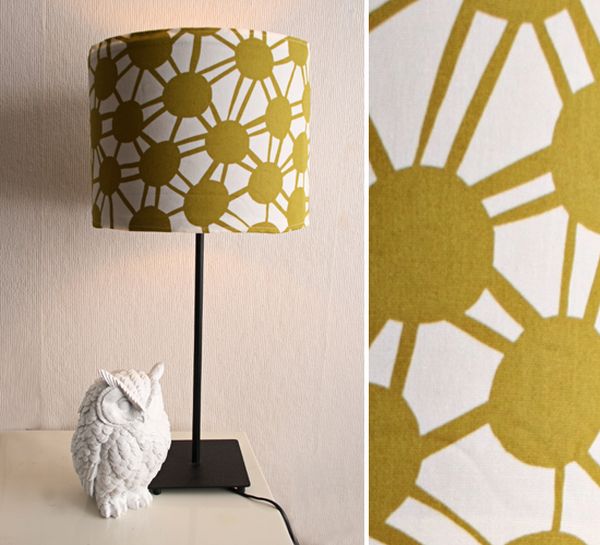 This great idea comes to us from BY Wilma. This is a great way to add extra character to your existing lampshade that just isn't doing the trick. With this idea, you can create the perfect lampshade! It's easy to remove if you decide you would like to try something different or change the colors of the room. All you need is fabric in any color and style you like and some Velcro. Make sure to check out by Wilma for the full tutorial so you can be on your way to designing your very own!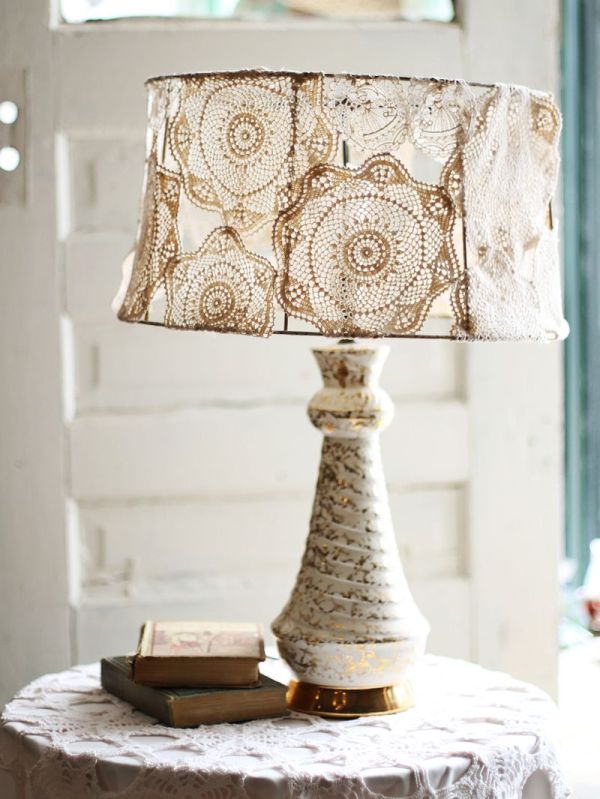 A chic design such as this must cost a fortune and be incredibly hard to make right? Thankfully, Elsie and Emma from ABeautifulMess have this great tutorial so that you can easily learn how to make it yourself for a great price — you might even have the elements handy already. Before you know it, you'll have everyone asking where you found such a stunning lamp. Thanks go to A Beautiful Mess for inspiring this idea!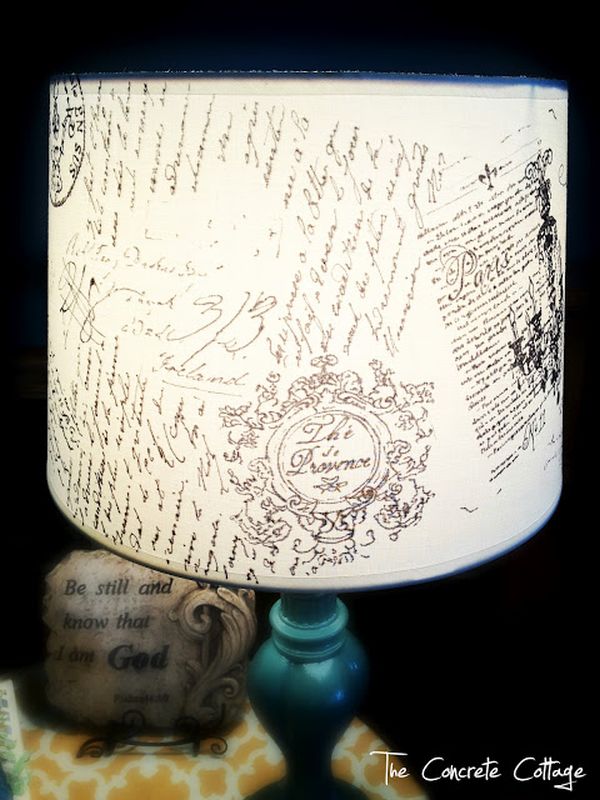 You can't go wrong with this stunning French script lampshade! You've only ever seen something of this sort for a hefty price in the store and to make it must be out of the question. Fear not, with these step-by-step instructions from The Concrete Cottage, you can learn how to create such a beautiful shade of your own that will look great in any room.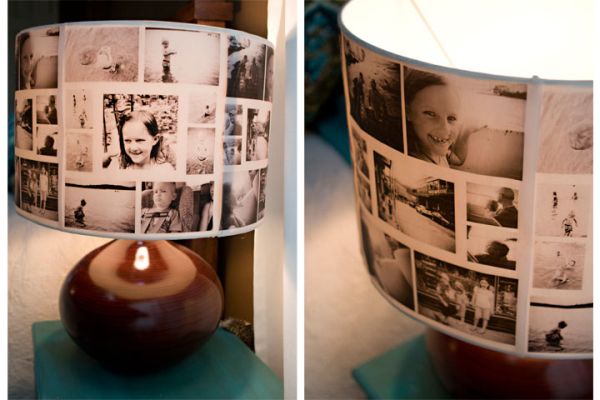 Use captured memories to brighten up your room with this next project. This unique design is unlike any other shade you could make or find. It's not only decorative but draws close attention to itself with the many wonderful photos that make up its shell. Your friends and family are sure to love it, no matter which room you choose to showcase it in. Thank you Marie Darby from Under the Sycamore for this fabulous idea.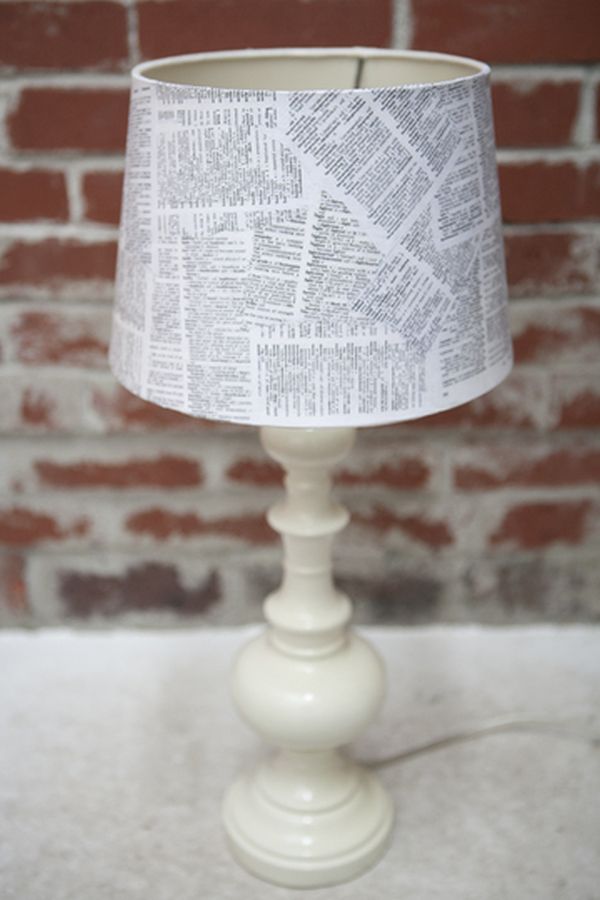 There's no doubt that this idea will spark conversation! Inspired from a design at Anthropologie, such a creatively adorned shade that will look great in a home office, library, study, or any other place you sit down to read is brought to us by apartmenttherapy.com. It will definitely add flare and style to the room and can be made by following these steps.
If city living suites your style you'll love these DIY lampshades brought to us from mistdesigns. This beautiful project can be achieved with a little time, super glue, strong black tape, and hardware from a spare lampshade. Go ahead and give it a try, you and your room will love it!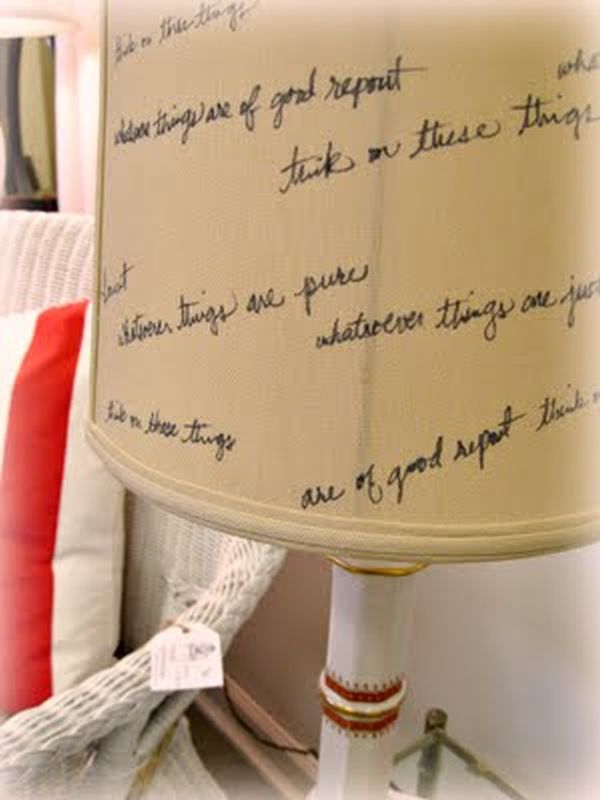 The possibilities are endless with this cool vintage project that only takes about 15-20 minutes. All you need in an ordinary lampshade and a sharpie. Practice the font you want to use on a piece of paper first then go to town writing inspiring quotes, song lyrics, poems, etc. on your new lampshade. Who knew such a simple idea could look so fantastic! [Image via the classic farmhouse]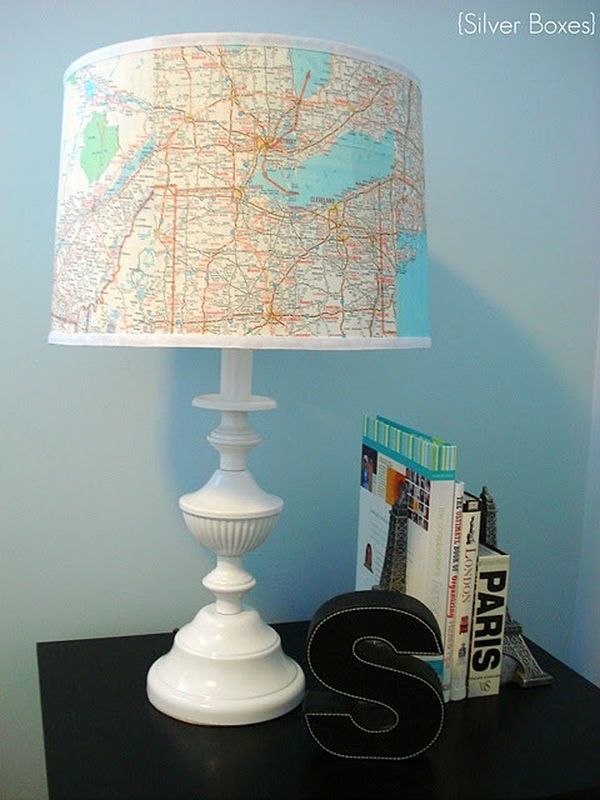 Next on the list is this great project. Simple on their own, maps can really add that extra touch you've been looking for when applied to other ordinary objects around the house. This is an excellent idea if your room is lacking direction, and you're at a loss for where to go from here. Let your new map lampshade do the directing. [folks at BrightNest are guilty for this cool design!]
Which lampshade is your favorite? Will you do any?