Upcycling is a fun way to turn items that have lost their usefulness into something of great use once again, perhaps even into better use this time! There are so many possibilities when it comes to upcycling, and I think you'll be surprised at what you find yourself creating with what you have dubbed to useless or junk.
Without further ado, let's delve deeper into the world of DIY and show you fourteen decorating projects with upcycled materials and products.
Great Uses For Mason Jars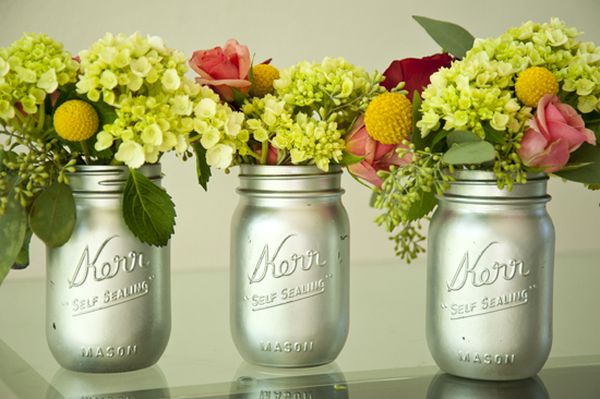 Mason jars are one of the most versatile of all objects. They can be turned into drinking glasses, candles, receptacles for knickknacks, and much more. The possibilities are virtually endless! This thrifty project turns your ordinary mason jars into vintage vases to display beautiful flowers. You can also spray paint the jars for an extra special touch. [thanks to TodaysMama]
Another great idea for your extra mason jars is to use them as storage containers. Cotton balls, q-tips, makeup wedges, and other bathroom essentials don't have to clutter up your counter space or crowd drawers anymore. This tutorial on LovelyLittleDetails will help you de-clutter one step at a time.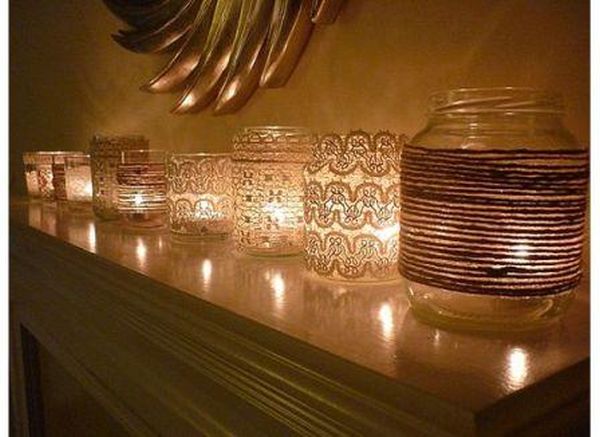 This simple yet elegant ideas come to us from weddingbee.com. You can never go wrong with candles and there are many different options for brightening them up! Glue twine, lace, doilies, paint the outside with frosted spray paint, or use other decorative items to add extra flare for a great candle arrangement.
The Roadmap To Decorating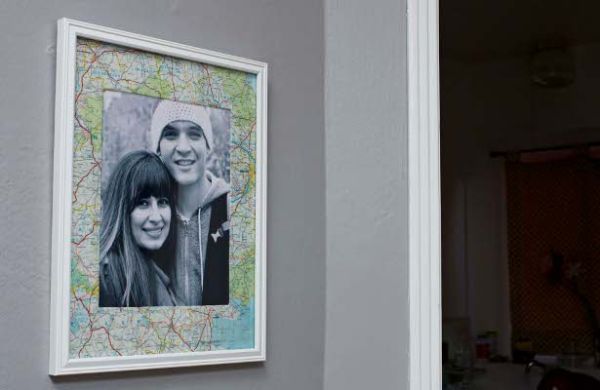 Upcycled maps are a great way to add style and a personal touch to a room. Instead of disposing of or letting your old or unused road map lay around collecting dust, use it as a background for a picture frame. For a memorable display, choose the section of the map from the place the photo was taken! Make sure you check out the tutorial on HelloLidy to learn how to create this cool frame!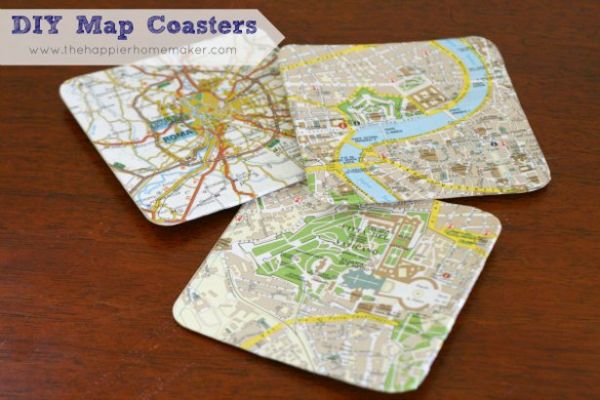 Brings us this resourceful idea for stylish coasters! Those old maps can be put to good use once again as they serve as a decorative embellishment for your coffee table as well as a place to set your refreshing beverage. Thanks go to Earth 911 for this fantastic idea.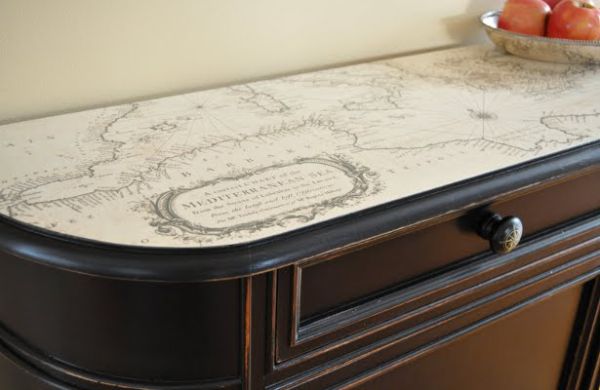 This next idea for refurbishing an old table top will help to turn even the most dilapidated piece of furniture into a fine vintage display. Judging by the looks of this project, you will never guess just how manageable creating this look is. All you need is an old piece of furniture, some gift wrap or an old map, and acrylic sealer then follow these steps to create this on your own!
A Book Page At a Time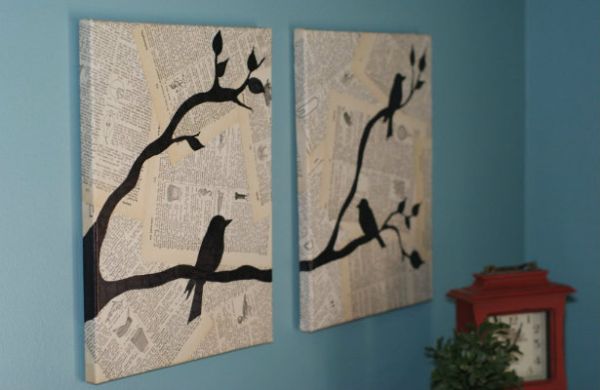 Old book pages can help to create some of the most inspiring décor. All you need for this modern art project are a few old books, canvas, glue, a stencil, and some paint. Unique in its entire design, this crafty idea would be an excellent addition to that empty space on the wall. Head to BlueCricketDesign to see how simple it is to master this project.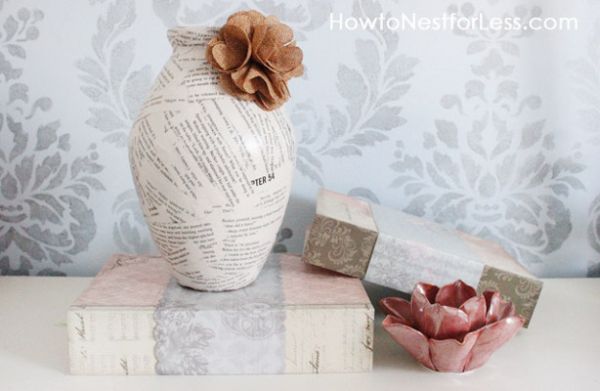 Are you looking for a way to dress up that unadorned vase you have sitting around? With the pages of an old book, you can create the perfect custom vase for flowers or decorative centerpiece for a counter top. Use your favorite quotes or sections of the book for an even more attention-grabbing display. Thanks go to how to Nest for Less for this inspiring idea!
A New Meaning To Canning It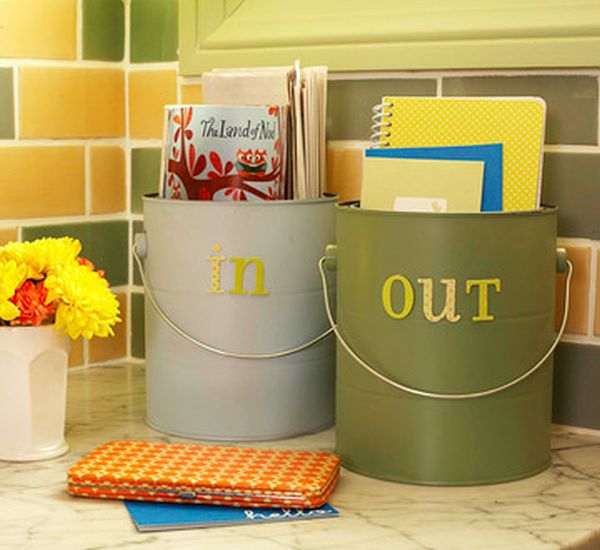 Used paint cans add a creative touch and can serve as organizing barrels as well as decorative displays. Use the left over paint to liven up the outside then label each can or add your own personal touch. This particular project is used to sort mail, a very useful idea! [Image via BHG]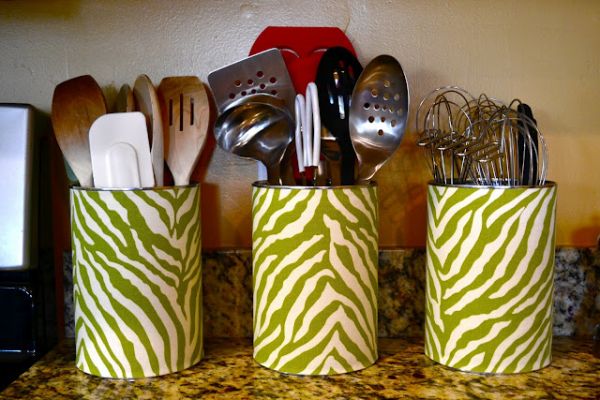 Another great way to re-use those cans is to decorate them with wrapping paper, fabric, or other cool embellishments. You can now use them as storage containers for your kitchen utensils that are overcrowding drawers or accumulating in abundance. This simple, stylish project comes from First Lady of the House.
Wine Bottles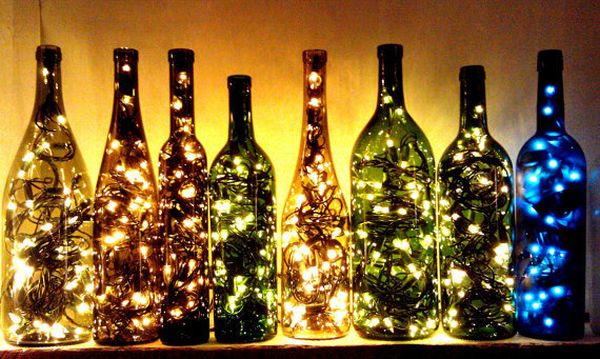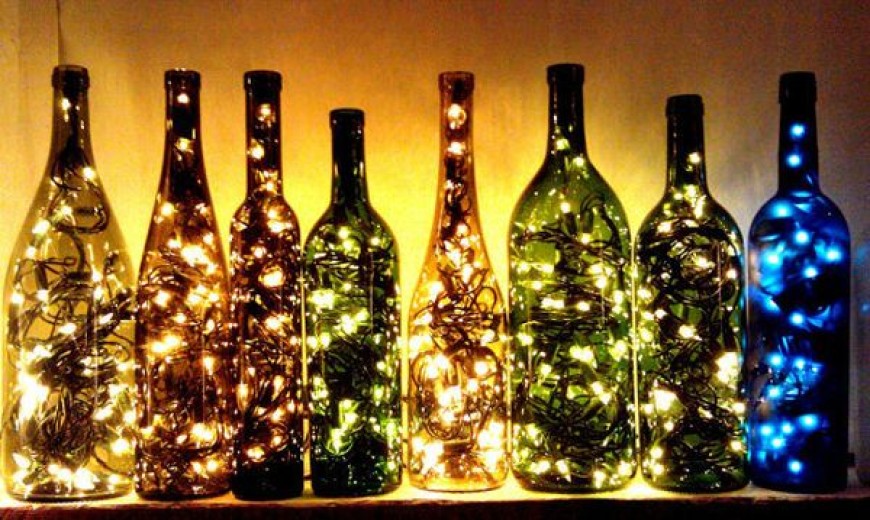 Cleaning up all of those empty wine bottles won't seem like much of a chore anymore with this end in sight. You can now look forward to creating this exceptional light display that will leave your guests talking. This idea is easy and affordable too! Visit BrightNest to find out how you can create this great look!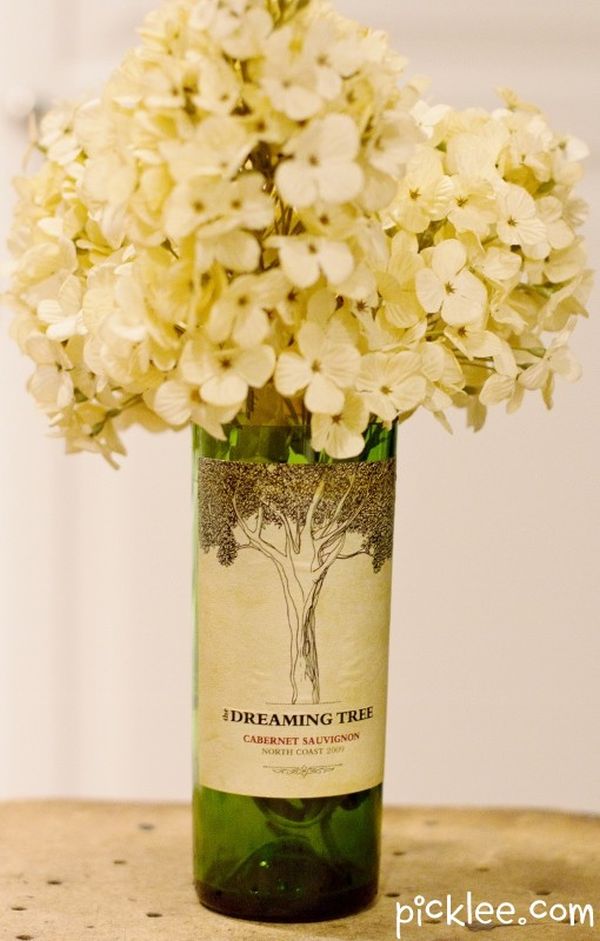 For some reason, you just don't want to part with that empty wine bottle with the unique label. Now, you don't have to. Turn it into a vase for flowers by sticking a single long stem rose in the top or cutting off the bottle neck to create a wider hole for a larger bouquet. [Photo: Picklee]
Put A Cork In It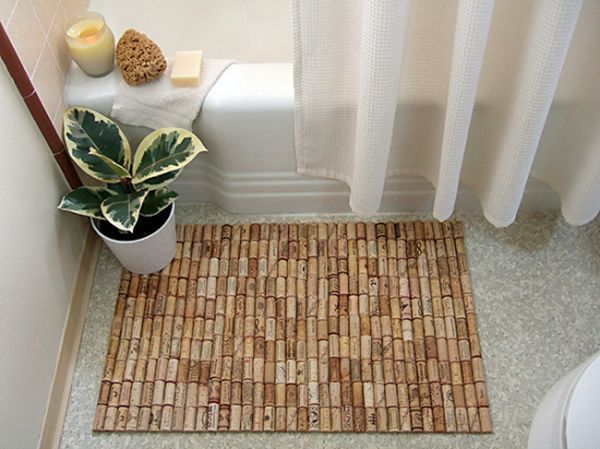 Speaking of wine, along with the bottle, all of those corks can be put to good use as well. This great idea uses corks to create a stylish, water resistant bathmat that is fun and easy to make. If you're one of those people who like to collect the corks but have trouble deciding what to do with them, look no further. This is just one of many options for upcycled wine corks.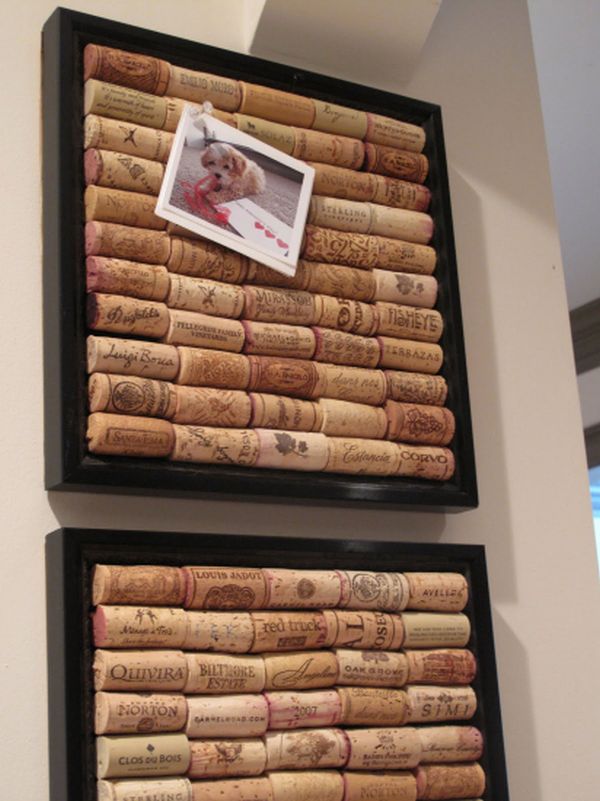 This next idea uses leftover corks to create a practical, beautiful cork board you can hang in any room of your house. Use it to display pictures, important reminders, notes, and much more! You'll love the compliments you get on your new piece of art. For more ideas on upcycling corks, check out cork candles in DIY Candle Holder Ideas to Brighten Your Home. [Courtesy of TheCraftyScientist]