We live in a world of boundaries. The ocean the fence line between east and west, the atmosphere between alleged undiscovered intelligent life and us. The list and hypothetical situations of limits and boundaries are endless and there are some that just cannot be breached no matter how good our intentions. Others shouldn't be attempted. There is a natural order to certain aspects of life that keeps us revolving around the sun and surrounded by our most adored and guilty pleasures.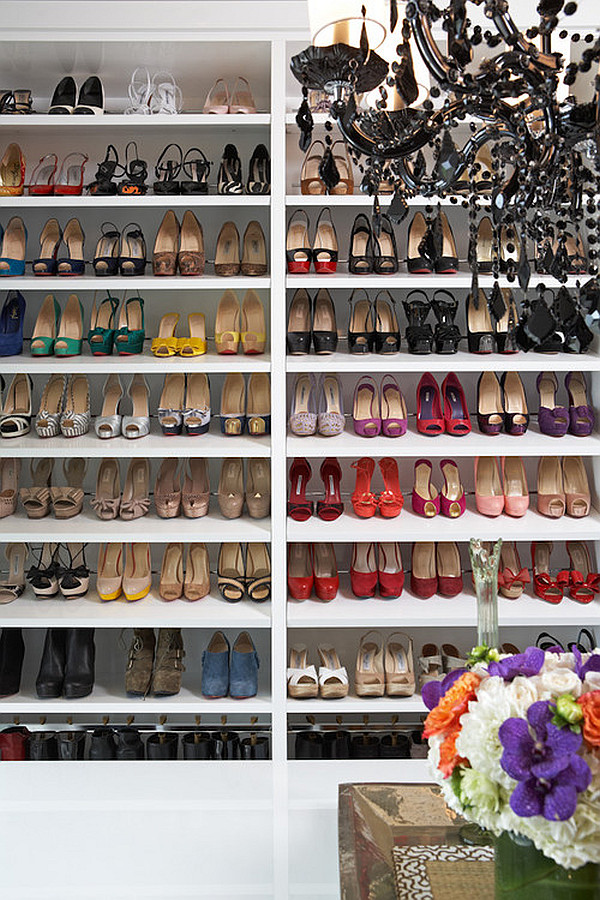 by Lisa Adams, LA Closet Design
One of these barriers, however, must be eradicated. It must be demolished, completely torn down so two of our guilty pleasures can marry and live a happily ever after kind of life. Let's devour some of our DIY energy into creating closet expansion as we merge fashion and interior design so that accessories for our outfits can now be accessories of our home.
So collect those random sneakers hanging over the telephone lines and let's get to work as we compile a masterpiece of design in our homes, making a really Happy Feet moment.
1. The Color Safe ShoeCase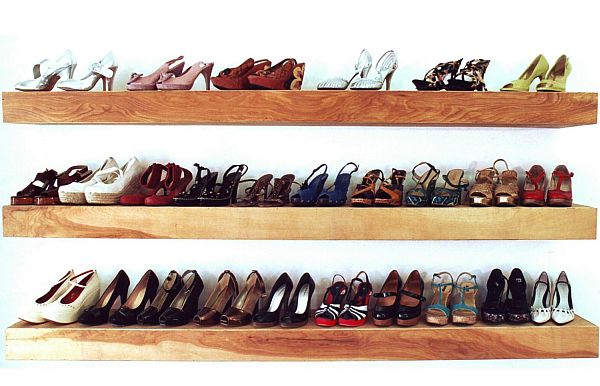 Using floating shelves or blocks lined up to establish a bookshelf or a wall featuring a symmetrical pattern, display your solid color shoes. White walls, white shelving, and drum role please your black shoe collection; or ruby red, or orange. Arrange your pairs and add a few expected shelving accents like a stack of books or a vase that will be cohesive with your shoe, wall and shelf combination. (the above should be available on Etsy for $400)
2. The Bull in the China Shop ShoeCase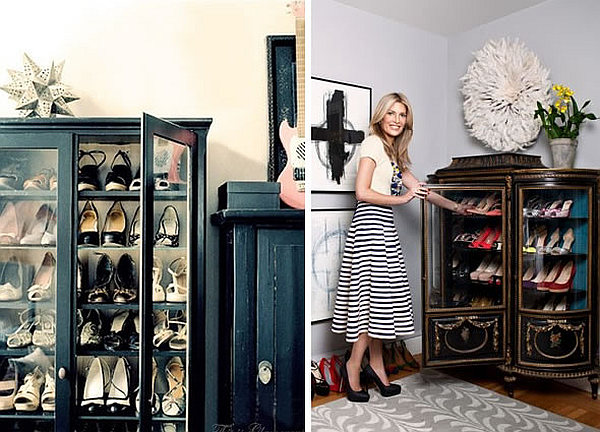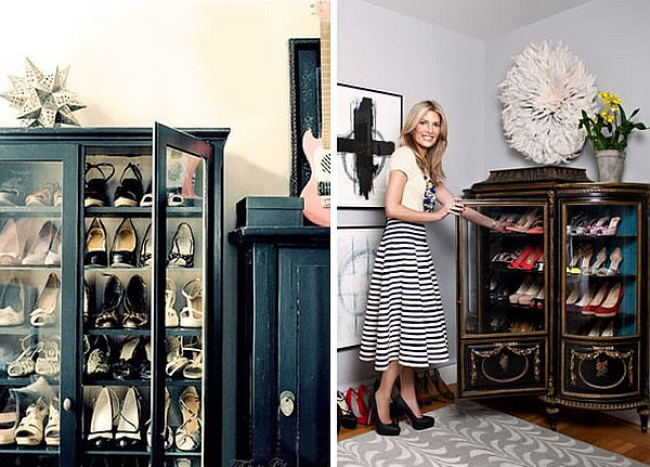 With coffee shops and commercial grade espresso machines living in our kitchen, we have little use to hang on to the teacups and saucers our grandmothers entertained with in their day. The rattle of china on china is now replaced with a new bull in the china cabinet: That of our precious shoes. So bare those red souls of your Louboutins, Vuittons, Pradas or your Bull's-eye Target deals. Either choice, when your home features a fashion boutique of footwear in a Victorian glass door hutch, one more boundary in life got erased.
3. The Steps to Success ShoeCase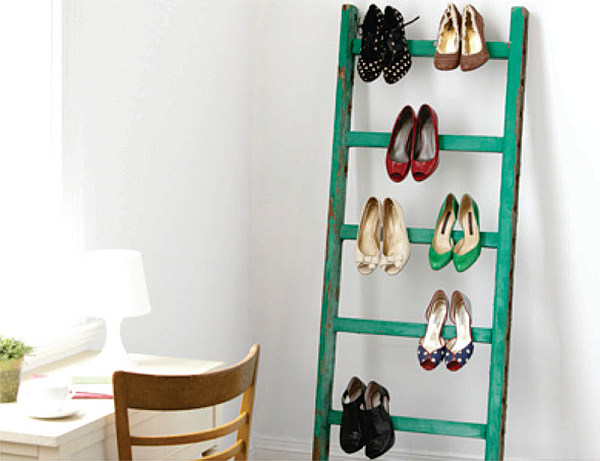 Not all of us are blessed with NBA statures and thus are sure to find a rickety old vintage ladder in the backyard's haunted shed as a means of transportation to the above fridge cabinetry. Taking the weathered short apple-picking ladder and leaning it against the wall, you can hang your proud catches of the sea by their heels. This makes for an easily accessible organizing unit that allows you to visualize all the shoes you own. Grab your pair and go. It's that easy!
4. The Crystal Clearly ShoeCase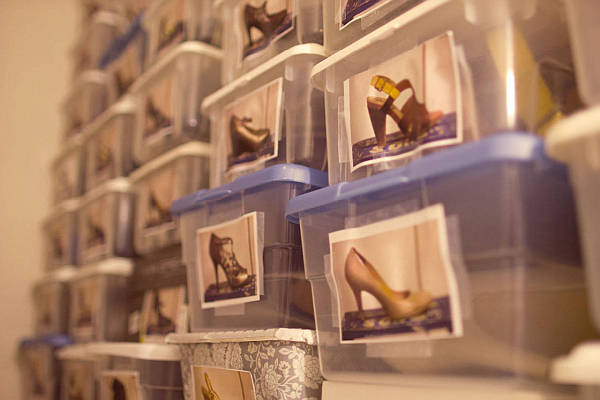 Taking your newly purchased shoes in their respective boxes home is a joy incomparable. So let's keep our thinking in the box and stack our acrylic display boxes featuring yours truly, footwear. You can integrate a pyramid with your shoe encased acrylic boxes, stack them in an orderly fashion or have each box as a separate work of art. Bring the fascination of a museum home in a more tangible way.
5. Other DIY ideas for storing shoes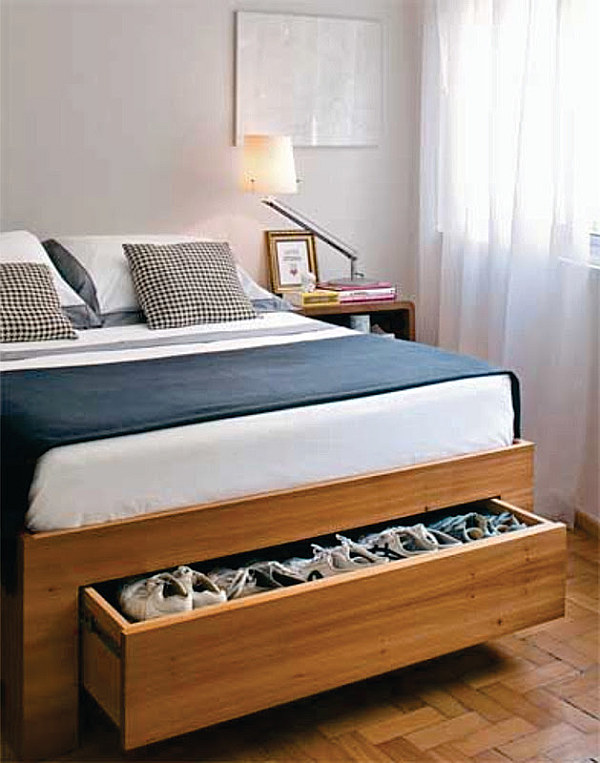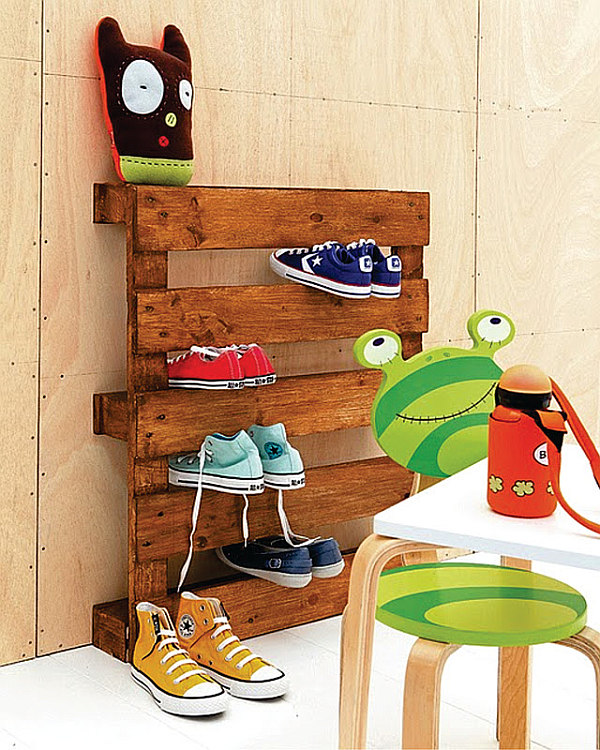 Once you have implemented one or perhaps all of these methods of fashion and design cohabiting, invite the tongues of your peers and that of your shoes to wag in admiration. Praise for your DIY endeavors, for you ingenuity, and just between you and me, your originality!