Spending a relaxing evening next to a beautiful river or even on a relatively private beach with the waves taking away most of our woes, is something we all dream about. Water always seems to bring a sense of soothing and comfort – and precisely for this reason backyard pools or even koi ponds are becoming increasingly popular across the globe.
But Dutch studio Centric Design Group have taken this moisture-filled luxury to a whole new level with this dramatic and even awe-inspiring stunning backyard design for a modern coastal villa in the Netherlands.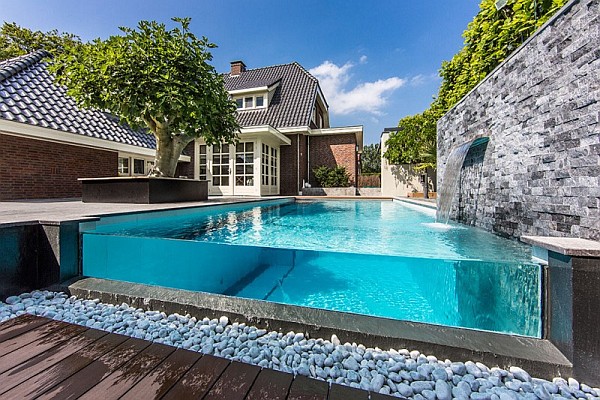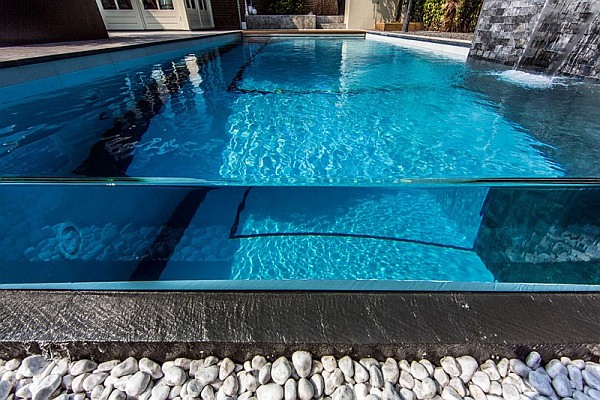 If you are looking for a dream backyard that is filled with a multitude of ravishing elements that help in kicking back after a long, hard day's work, then this extravagant and indulgent design provides for some great ideas indeed. Water is obviously the central theme here as the backyard is filled with a flowing water body that sports a remarkable form, elegant hot tub that sits on the deck and offers you a refreshing dip, a lavish seating space and an elegant, sleek and modern stone fireplace at the heart of it all.
The idea here is to create a backyard that is perfect for an enticing party that leaves your guests mesmerized and also a lovely private space that is ideal for a quite, intimate and private evening as well. The seamless use of stone and wood along with a beautiful tree at the heart of it all gives this unique backyard a balanced look.
Are you inspired by this Dutch creation? You can get a hold of CDG on Twitter or Facebook (Eric Kant) and learn more.