In designing a bathroom, whether large or small, there will always be several decisions to be made as far as fixtures are concerned. Believe it or not, there's a lot to be said for bathroom accessories, especially a nice towel rack. In order to make the most of your bathroom improvement, it becomes necessary that you pay great attention to its design so that at the end of the day, you will achieve your desire of turning your bathroom from a boring space to one you can boldly let your guests see.
The style of towel rack to be fitted is one of those important decisions that need to be taken. Just like the sink and bathtub, the towel rack plays a viable role in helping your bathroom stand out. Listed below are some of the inspiring towel rack ideas for your bathroom.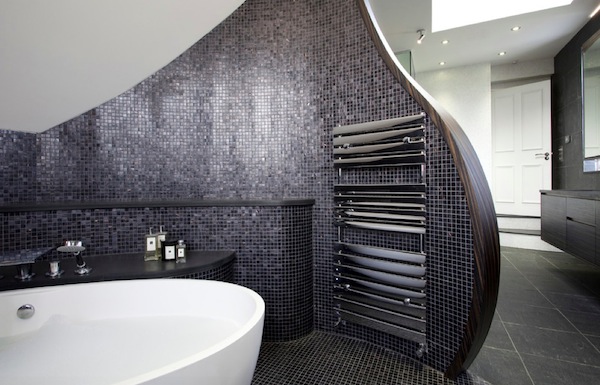 Image: Increation – via
Modern towel warmer/rack:
Although most homeowners associate the towel warmer racks with luxury, it is worth every cent spent on it because not only are they aesthetically pleasing; they are also functional in more ways than one. If you are very conscious of the décor of your bathroom and need something that is more contemporary, this option is for you.
Image: Custom Made – via
Creative uses for a ladder:
If you don't mind a rustic look in your bathroom, then this simple and pocket friendly towel rack idea is what you need. In as much as it provides your bathroom with additional storage space, it also adds that unique and rare look to the interior of the space. With the ladder installed, it is just a simple task of draping your towels over the rungs.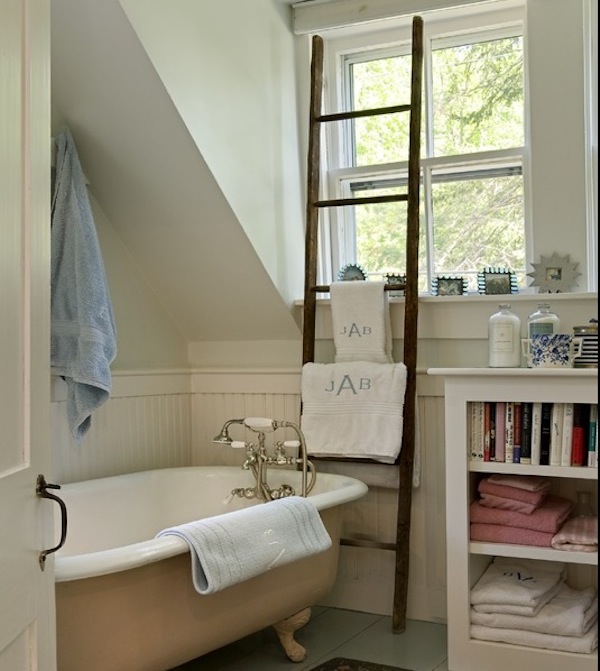 Image: Smith and Vansant – via
Towel Hanging Hooks:
This is another inspiring towel rack idea that is sure to bring a transformation to your boring bathroom. It usually goes in place of towel bars, especially when there is limited space for a bar to go into that could take up the number of towels you have in your bathroom. It also makes it easy for you to get towels to dry up your hands after washing your hands in the hand washing sink.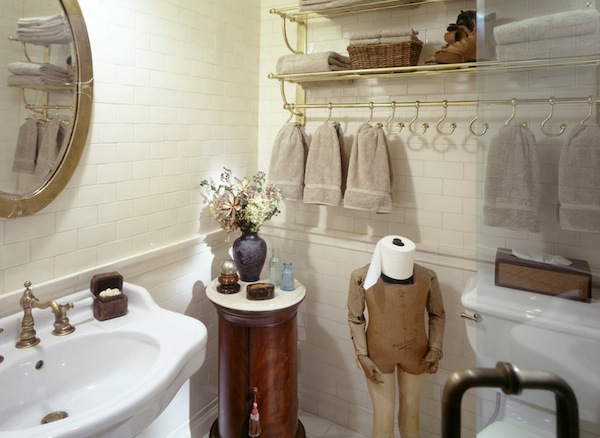 Image: Peter Balsam – via
Cabinetry mounted towel bars:
In making use of this option, it is necessary that you go for towel bars that will complement the finishing and style of the cabinet and other fixtures within the interiors of the space. Cabinetry mounted towel bars are ideal for bathrooms that don't have a lot of wall space or the wall has ceramic tile or other finish that makes it difficult to mount towel bars.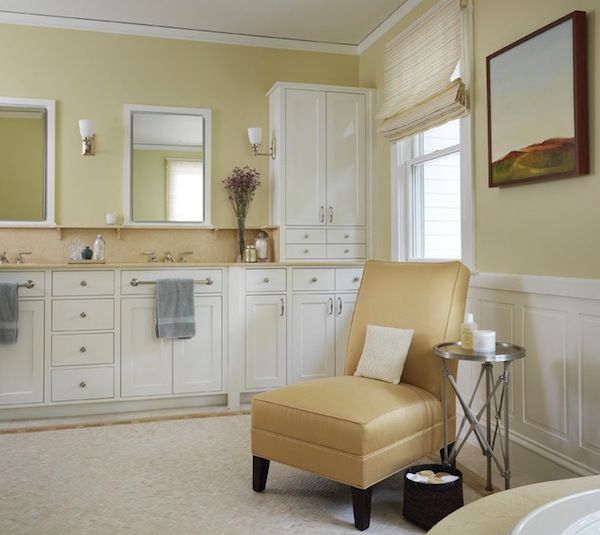 Image: Rachel Reider – via
Changing your bathroom with creative and inspiring towel rack ideas are going to add that extra decorative touch to your bathroom but also transform it from a boring space into a show-stopping space. Use these ideas and see which ones fit your bathroom best.
From the guest bathroom to the master bath, you will be surprised how a towel rack can make all the difference!