There are several ways through which you can make your home a haven from the hustle and bustle of the outside world, a home full of contentment and a reflection of who you truly are without spending more than your budget. One of such ways is through the use of wall decals. Yes, with a wall decal, you can add unique character to the bare interiors of your home.
There are lots of options available for you both in design, color and theme. It does not matter whether it is an apartment, nursery, living room or bedroom that you wish to transform, you will always get the type of wall decals that will suit your needs in terms of style, themes, quotes and colors.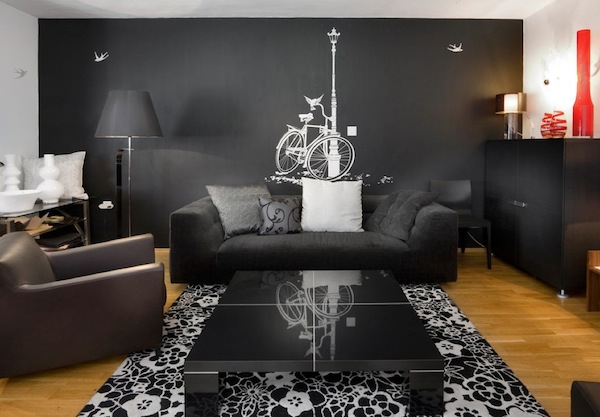 Image: Segev Photography – via
Here are a few ideas to bring a designer look to your home without spending too much money!
Bold Prints and Designs for Apartments:
If yours is an apartment, you can actually transform the bare look of the home by going for designs and shapes that are not only bold but also make it possible for you to bring creativity into your living space. Whether you want a retro look or something more modern, with the use of wall decals, you can always add that perfect finish to your apartment's interiors. With a bold design on a solid backdrop, you are sure to leave a lasting impression on your guests and create a focal point that inspires.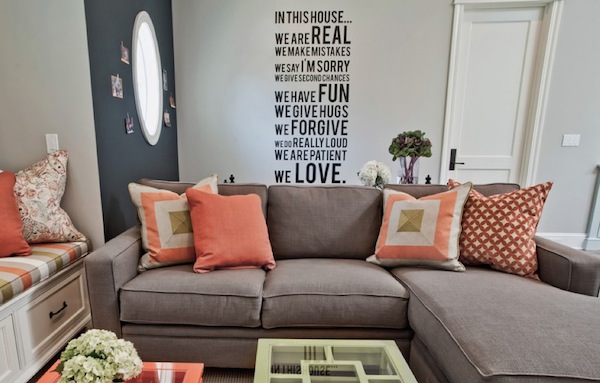 Image: Bel Air Photography – via
Getting Creative in your Living Room:
If there are particular traits or characters that you want imbibed in your home or your family is known for, you can have them etched as quotes. It could also be a poem or something that inspires members of the family on daily basis. Go ahead and get creative with the wall decals. Your living room can be a creative place to put an accent wall of color, or use your wall decals to add drama.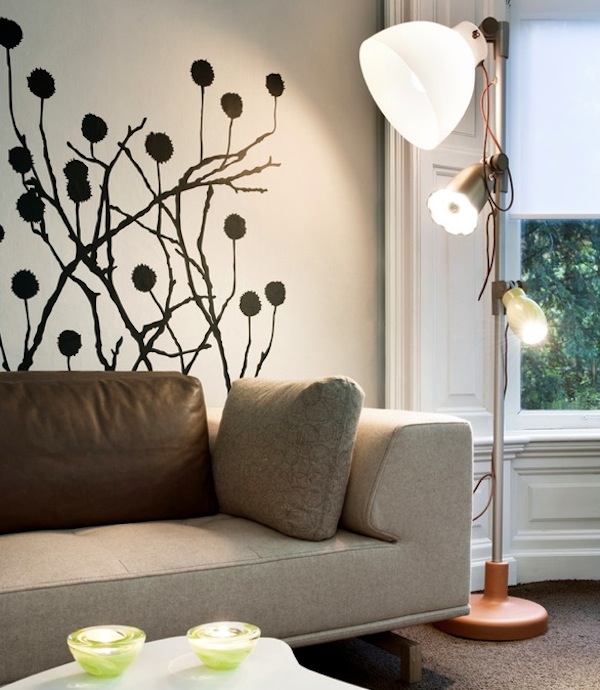 Image: Huis Styling – via
Using Wall Decals in the Nursery:
If you have a desire to transform your baby's room with the use of whimsical murals, you don't have to be an artist or pay one to do that for you. This is where wall decals come in because with them, you can create animals, trees, butterflies and even fruits and flowers within the interiors of the nursery.
Even when you choose, you can decorate the wall with the baby's name, either in full or initials, with the use of monogram wall decals. As the baby gets older, you can make changes to the theme of the decal to suit what the child favors.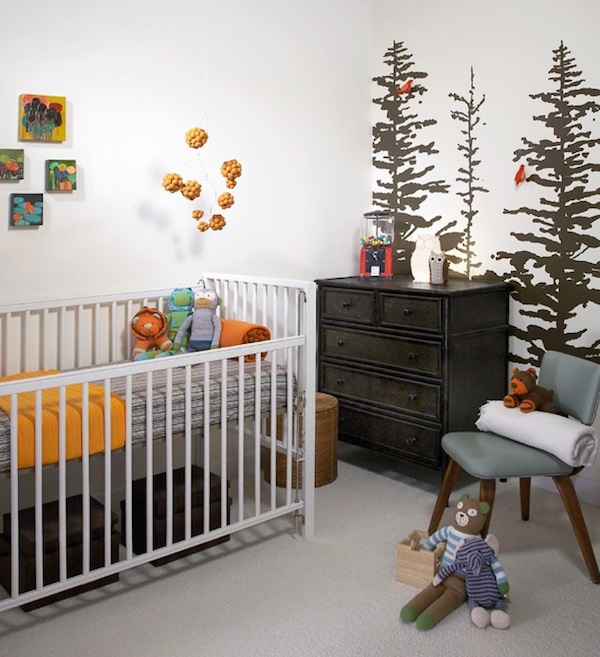 Image: Jen Talbot – via
Transform your Bedroom:
This is another place where you can use the monogram wall decals. You can create the sleep symbol or in a situation where there are multiple children sharing a bedroom, create their initials along the wall within their spaces or right above their beds.
This way, you are able to individualize their spaces and give them more private use of their bed spaces. In a case where the kids' choices vary, especially when it comes to color, you can vary the color used in creating the monogram wall decals but they should be such colors that coordinate the overall theme of the bedroom.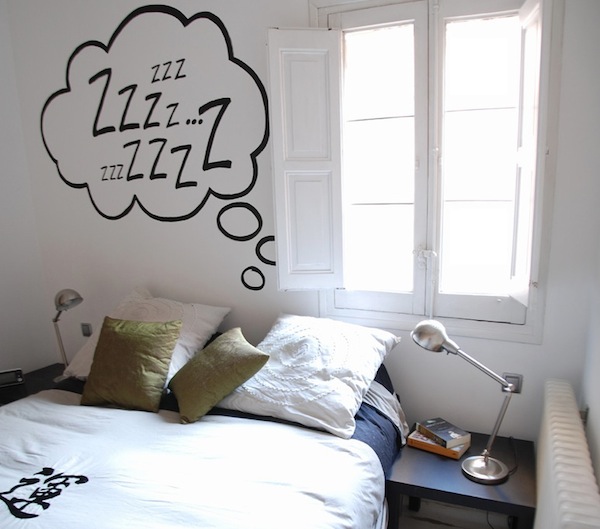 Image: Isolina Mallon – via
Now you can see that adding character to your interiors, whether apartments, nurseries, living rooms or bedrooms, does not have to be expensive because with a few creative wall decals, you will be able to give the desired character to the interiors of your home.
Go ahead and experience that transformation and creativity that comes with the use of wall stickers to bring out the character of your room.