One of the biggest challenges for modern interior designers and architects is to create elegant, sleek and beautiful homes that are not just in line with the modern trend, but also to ensure that despite those neutral shades that can border on 'coldness' at times and the clean and well defined lines, there is a certain sense of inviting warmth that is exuded by the structure. At the end of the day, the line between tasteful minimalism and simply bland design is very fine and the folk at WCH Interior Design seem to have found the attractive and classy side of the line.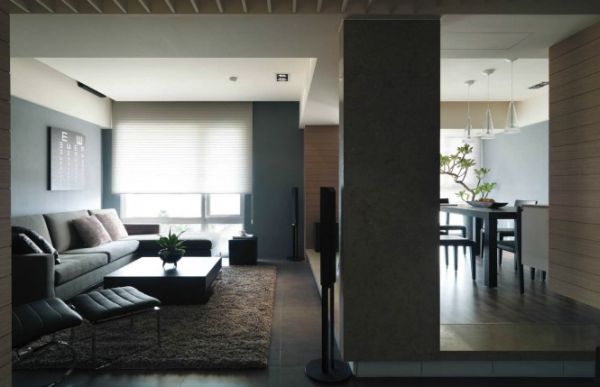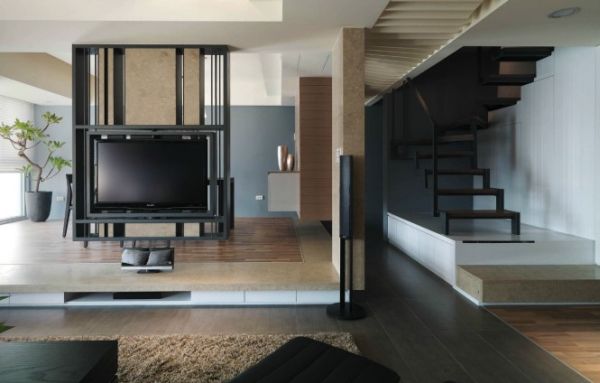 This semi-minimalist home crafted ever so elegantly employs a lovely pallet that employs a cool blue-gray hue all around the home and by carefully and craftily using wood to accentuate the interiors the designers have pretty much created a perfect backdrop. The seamless combination of stone and wood is ideal since stone seems to bring in the theme of minimalism while wood adds a textural variant that incorporates soft textures and welcoming feel.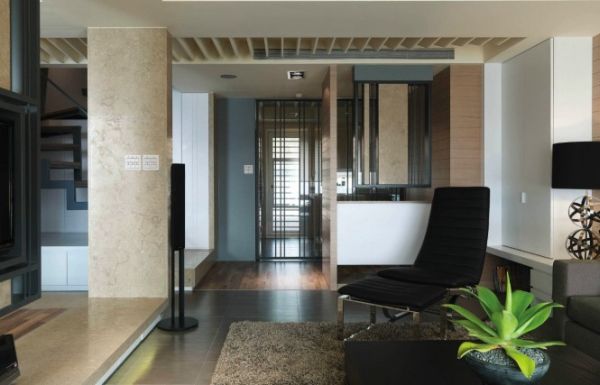 The décor is kept largely simple, ergonomic and chic and would be a perfect fit for most modern homes. Features like a floating partition that separates the dining space from the living space, a contemporary kitchen, spacious dining room and washroom and shower areas that are lined with woodwork gracefully complete the home.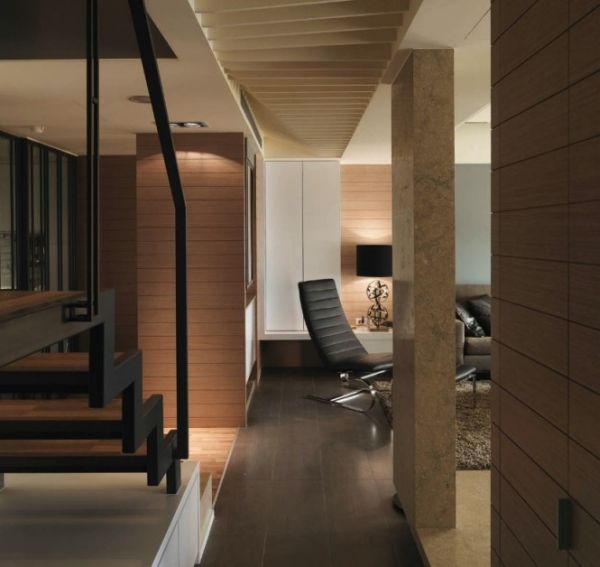 A see through wall behind the sink and a touch of natural green gracing a few spots form the charming highlights, while the soothing and relaxing bedrooms and guest room seem to be a natural fit. A striking example of balanced minimalism indeed! [from: home-designing]