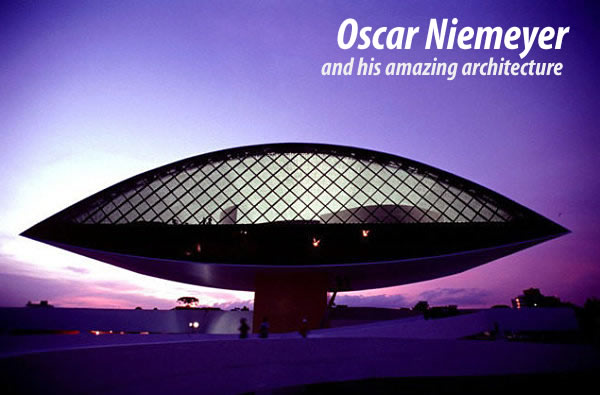 Last week the world lost a true architectural revolutionary. Oscar Niemeyer brought his modern style to cities around the world, especially Brasilia, where he designed famous works such as the Roman Catholic Cathedral, as well as a range of government buildings (shown below in an AP image by Eraldo Peres). Niemeyer was 104 years old when he passed away–his groundbreaking work spans nine decades!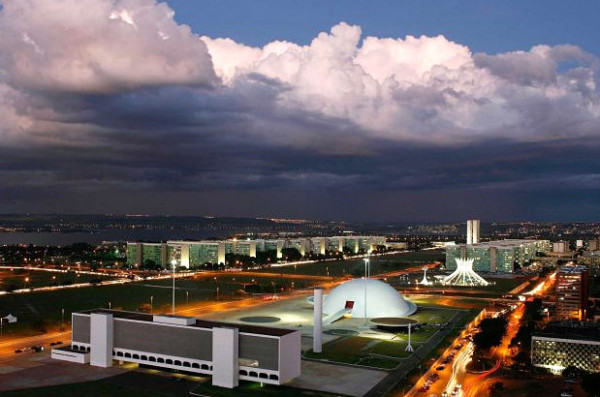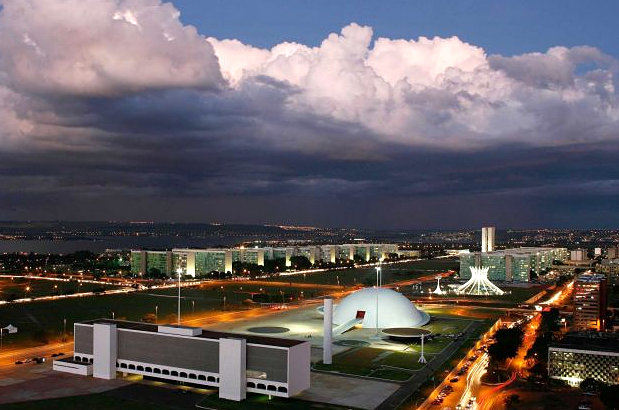 Niemeyer's creations celebrate the beauty of line and curve, light and space, artistry and surprise. In fact, his buildings often bring a space-age look to the cities they inhabit. Many of Niemeyer's structures have rounded forms, which he claimed are inspired by beaches, hills, and the curves of the sunbathing women of Rio! There is a sculptural quality to his work, and today we celebrate this gifted architect by spotlighting seven of his most famous creations:
Niterói Contemporary Art Museum
With its beautiful cliffside setting, the Niterói Contemporary Art Museum in Niterói, Brazil has the distinct look of a flying saucer! This Niemeyer design was created with assistance from structural engineer Bruno Contarini. Overlooking Guanabara Bay, the museum stands tall on its distinct cliff, which sits above a beach. [images below from Curbed, and from Adam Gebrian via Mimoa ]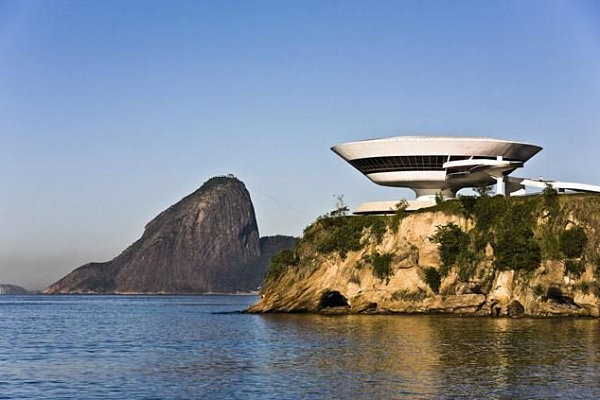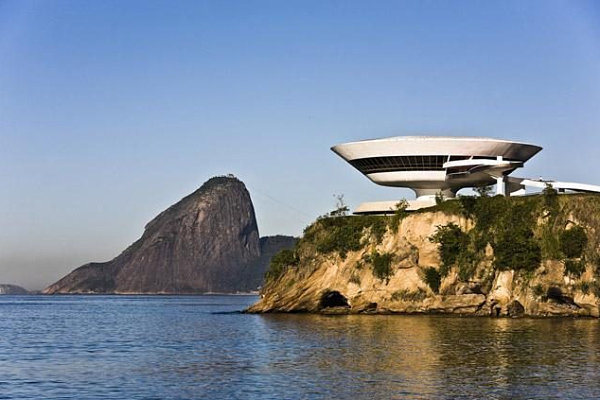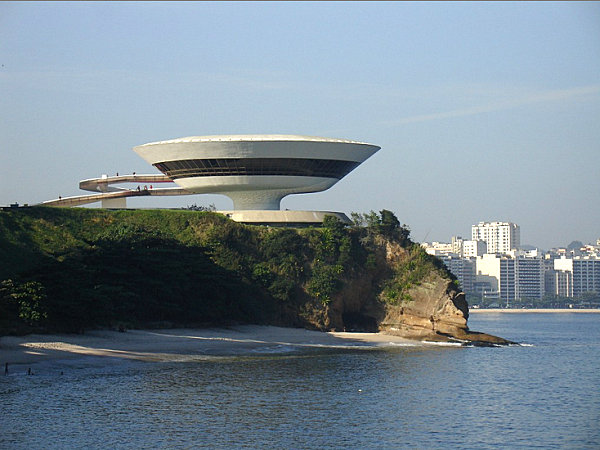 Now let's move in a little closer… Is it a spaceship or a museum? A winding red ramp leads to this impressive building, which was completed in 1996. [images from Adam Gebrian via Mimoa, and Curbed]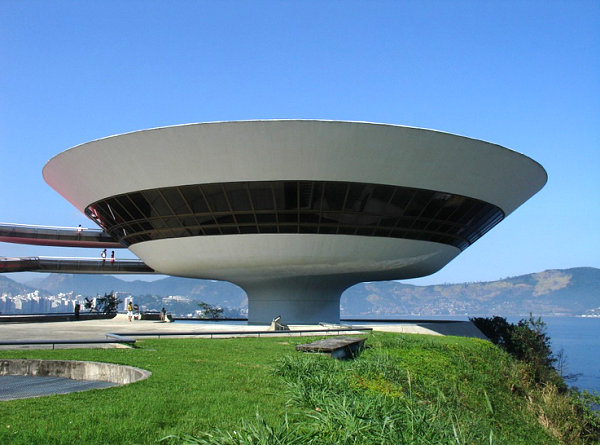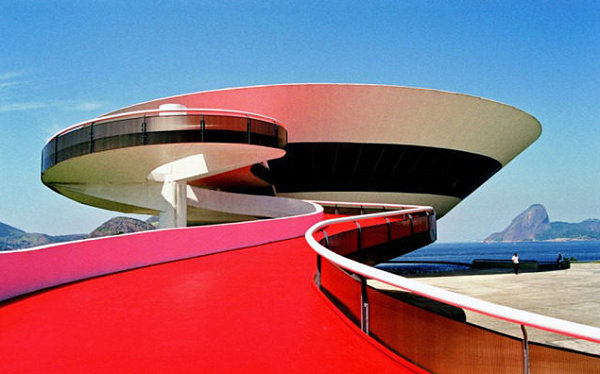 Below we see a view from the interior of the museum, which reveals glimpses of picturesque landscape seen through modern windows. [from The Pritzker Architecture Prize]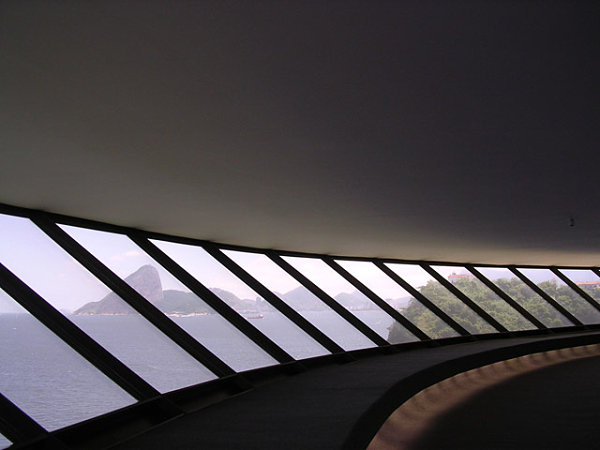 Cathedral of Brasilia
In 1988, Niemeyer won the Pritzker Architecture Prize for the his creation of the Cathedral of Brasilia. Although much of the building is underground, its "Crown of Thorns" cupola truly catches the eye with 16 columns that reach toward the heavens. In fact, it's the cupola that helps fill this renowned building with beautiful light. [Images from The Pritzker Architecture Prize and Oocities]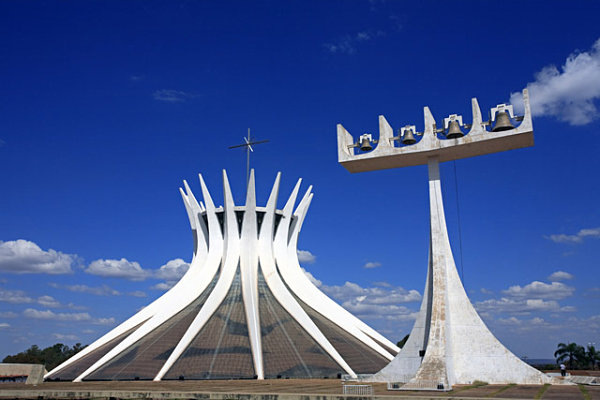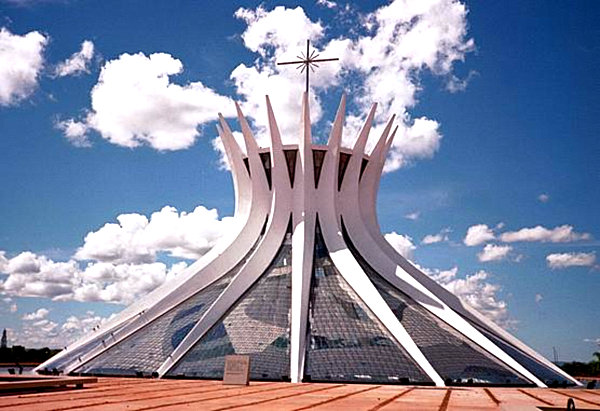 Below we see the cathedral and one of four Evangelist sculptures created with the help of Dante Croce. [from Curbed]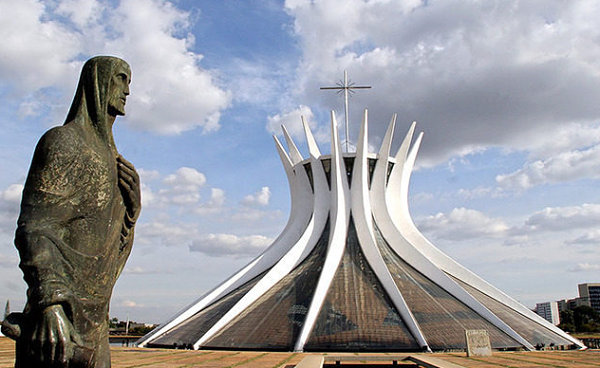 But the sculptures aren't limited to the outside of the building! Inside, three angels hang from steel cables. These heavenly sculptures were created by Alfredo Ceschiatti, with the help of Dante Croce. Sixteen pieces of fiberglass form the nave's stained glass window roof. [from Abuzeedo]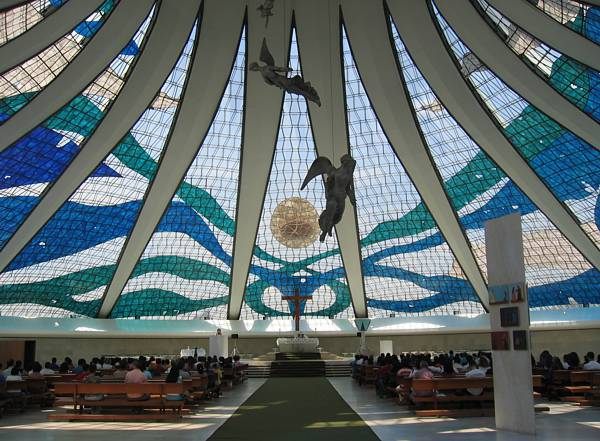 Itamaraty Palace
An ornamental pool, tropical plants and stunning architecture are three of the many reasons to visit Brasilia's Itamaraty Palace. This building of the head office of the Ministry of Foreign Affairs holds one of Brazil's largest public art collections. The sculpture (Meteoro) in the next two images was created by Bruno Giorgi, who carved it from a single rock of Carrera marble. [Images from The Hour Lounge, and  Adam Gebrian via Mimoa]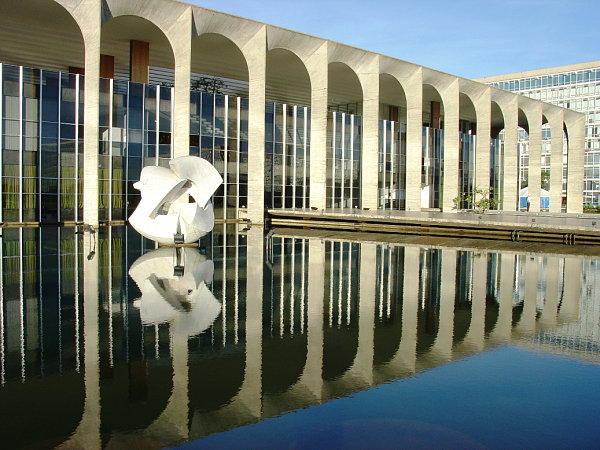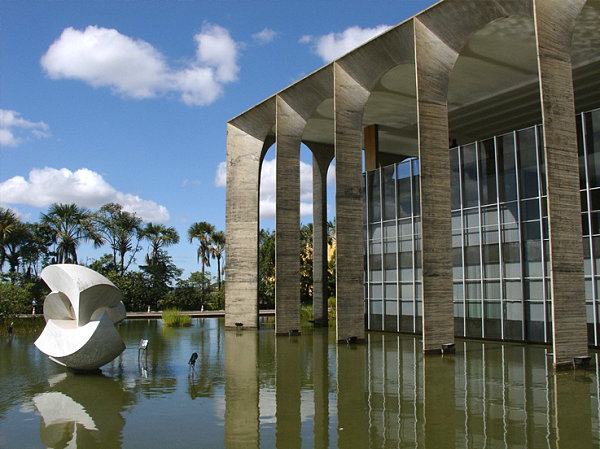 Below we see the building's famous banister-free spiral staircase, which is 7.5 feet wide and striking in form. [from Adam Gebrian via Mimoa]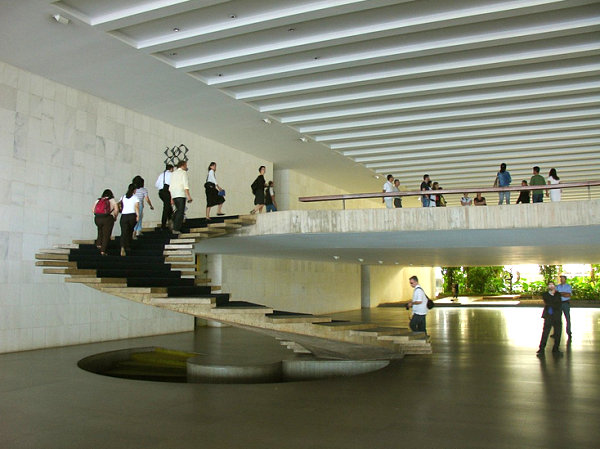 Palace of the Dawn
Niemeyer's Palácio da Alvorada [Palace of the Dawn] is the official residence of the President of Brazil, located in the national capital of Brasilia. In fact, the building was originally called "The Presidential Palace." Completed in 1958, the palace was later renovated in 2004, thanks to a restoration project spearheaded by First Lady Marisa Leticia. [Images from The Hour Lounge and Gardenvisit.com]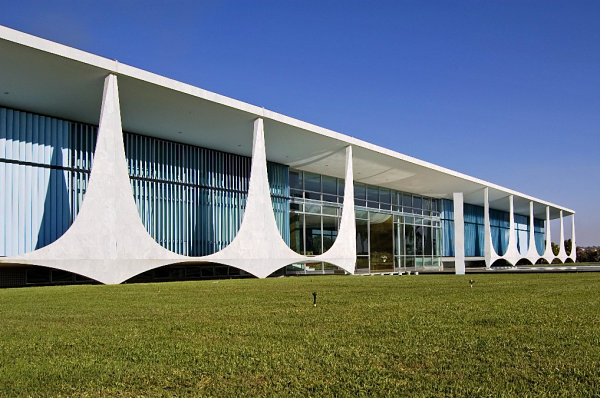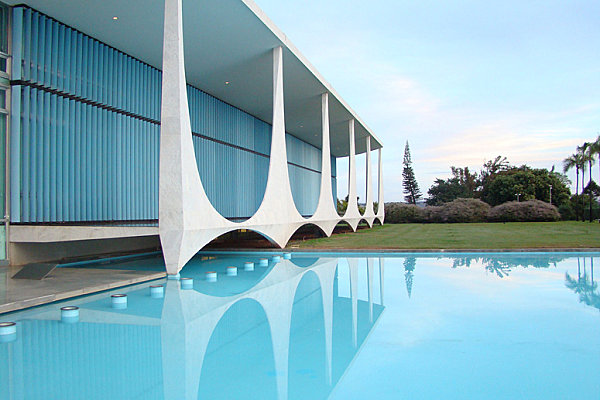 The palace features a ground floor, a second floor, and a basement that includes a game room, movie theater, medical center and administrative offices. [from Eraldo Peres for AP, via Timesunion.com]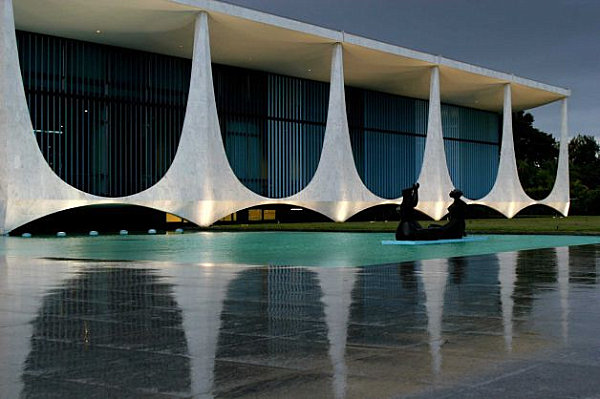 Sede da Procuradoria Geral da República
Next we visit the Sede da Procuradoria Geral da República, or the Headquarters of the Brazilian Attorney General's Office, located in Brasilia. Designed by Niemeyer in 1995, the buildings are connected by walkways. Round forms and glass combine to create a reflective collection of structures that shimmer in the sunlight. [from Chicquero]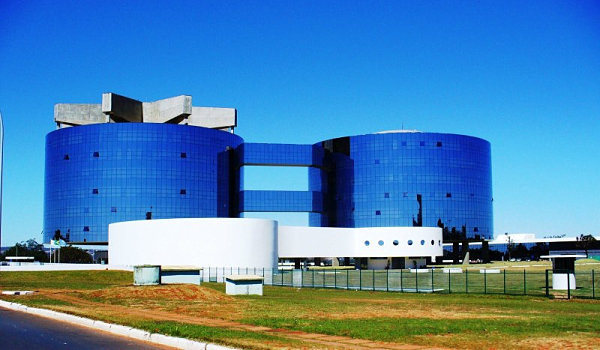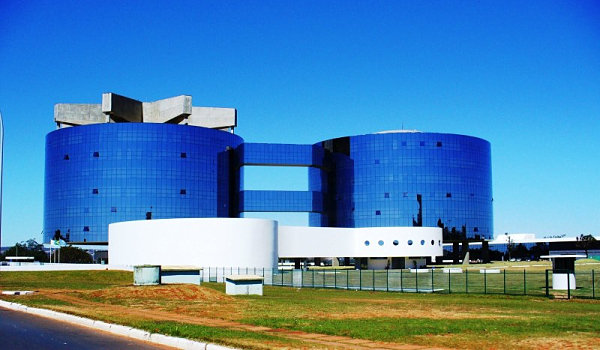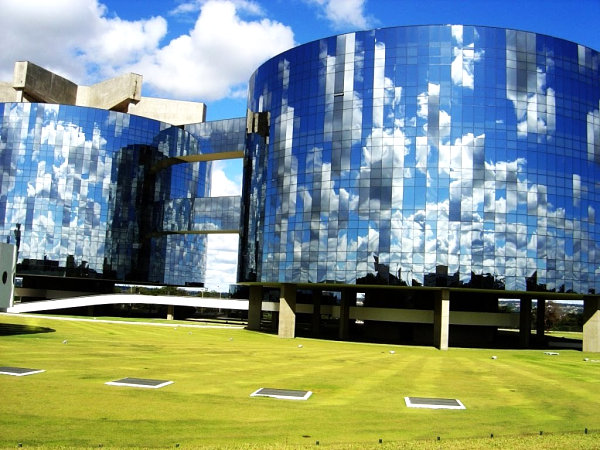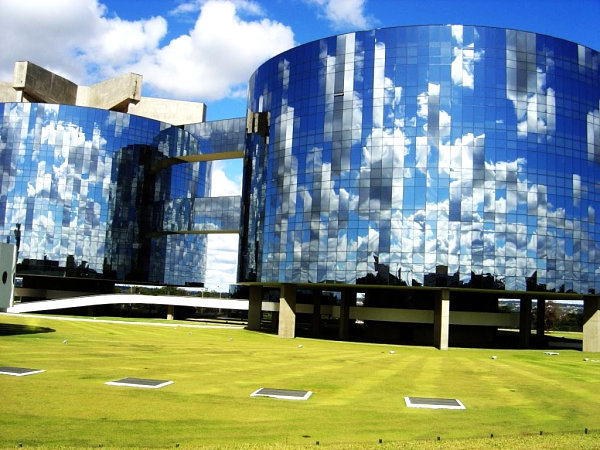 The Sede da Procuradoria Geral da República illustrates Niemeyer's affinity for sculptural architecture that celebrates futuristic forms. [Images from Arco Web and The Telegraph]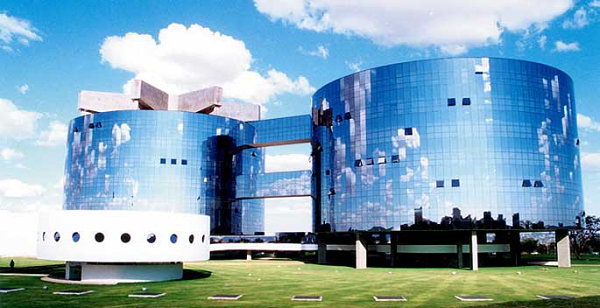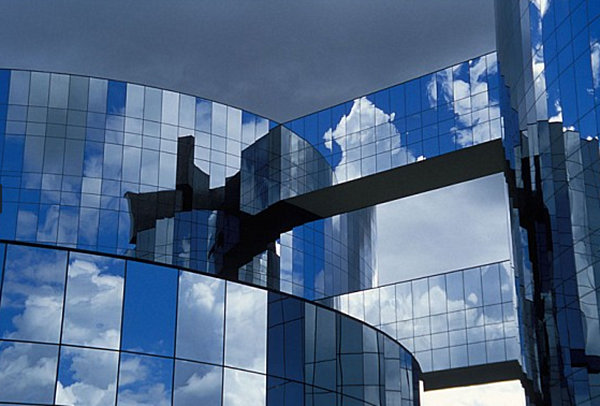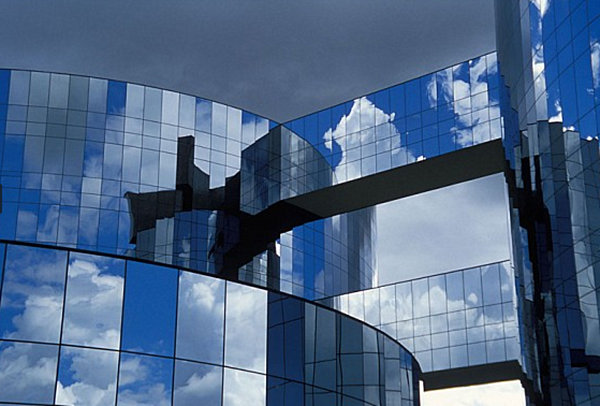 Oscar Niemeyer Museum
Located in the Brazilian city of Curitiba, the Oscar Niemeyer Museum consists of two buildings, the original of which was first constructed as as educational institute. It was later remodeled and appointed a museum, for which Niemeyer designed the eye-shaped annex seen below. [from Architect]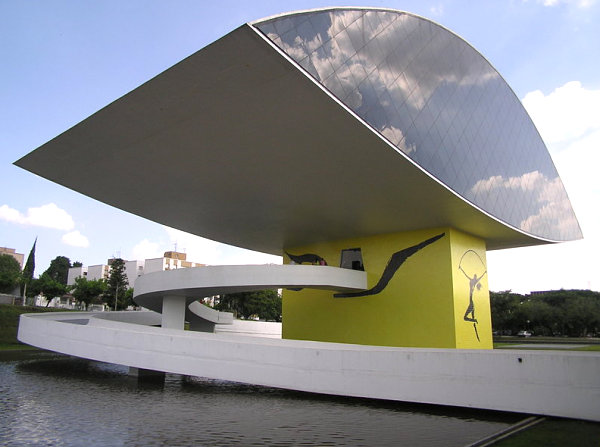 In the next image, we see a ramp leading up to the annex. In fact, Niemeyer is known for his creation of winding ramps that lead pedestrians to his impressive structures. [from Eu quero é viajar !]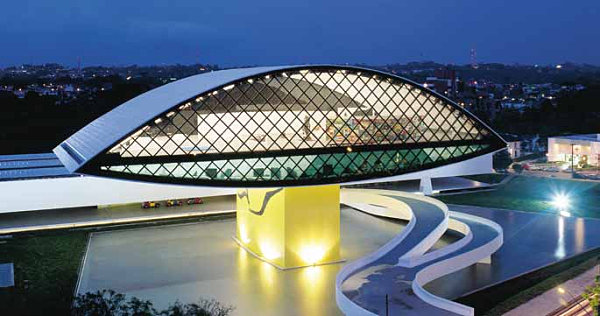 The annex is also known as the Museu do Olho, or the Museum of the Eye. We can see why! [from Curbed]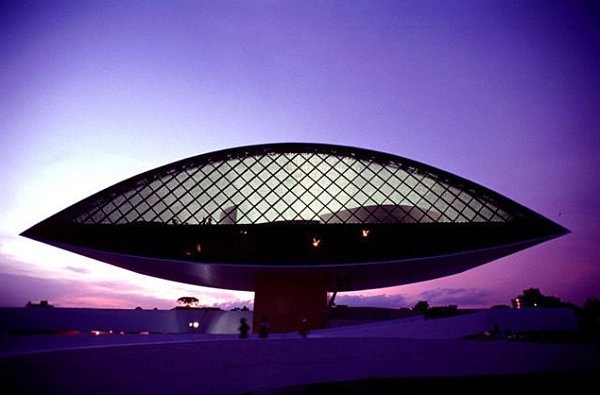 Edifício Copan
Our final featured building is the Edifício Copan, located in São Paulo, Brazil. This residential building is 38 stories tall! In addition to residential spaces, the building houses 70 businesses and establishments on its ground floor, including four restaurants. [Images from Abuzeedo and Wanderfly]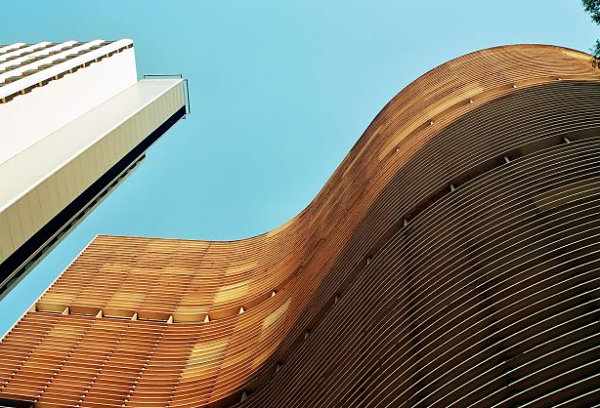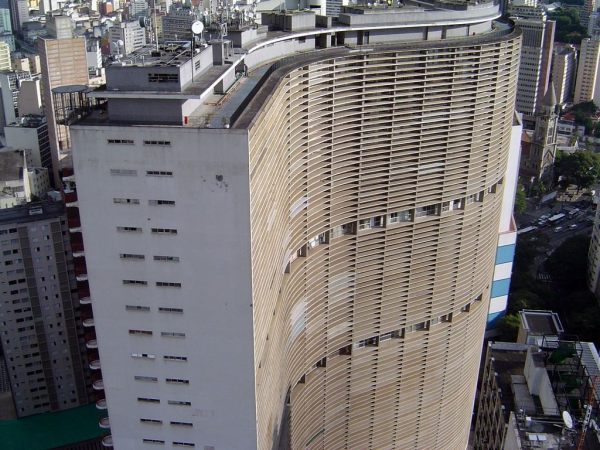 This sculptural building is known for its striking wave-like design, which stands out among São Paulo's many structures. This renowned Niemeyer work is also known as the Copan Building. Due to its many residents, the building has its own zip code! [Images from Azul and Total SP]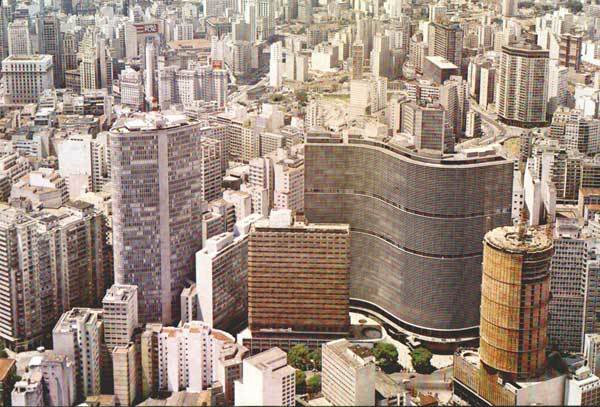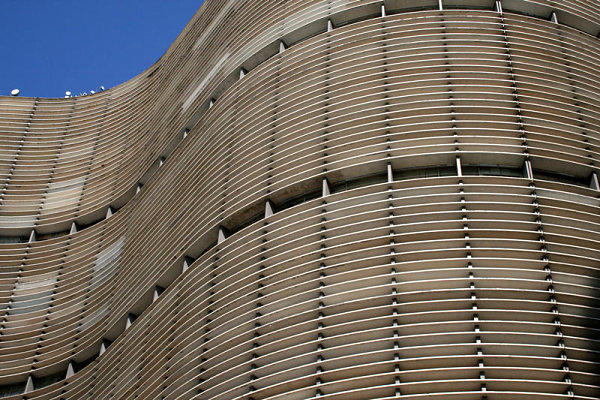 Have you visited any of Oscar Niemeyer's architectural wonders? Share your experience by leaving a comment below…
Liked the story? Share it with friends.