Who would not wish to spend some time in a gorgeous vacation home set in a beautiful island that is set in the Adriatic Sea? This lovely structure built by DVA Arhitekta on Krk Island in Croatia is all that and a whole lot more as it integrates sleek modern design with vivacious surroundings to offer its owners a refreshing view of the sea at all times.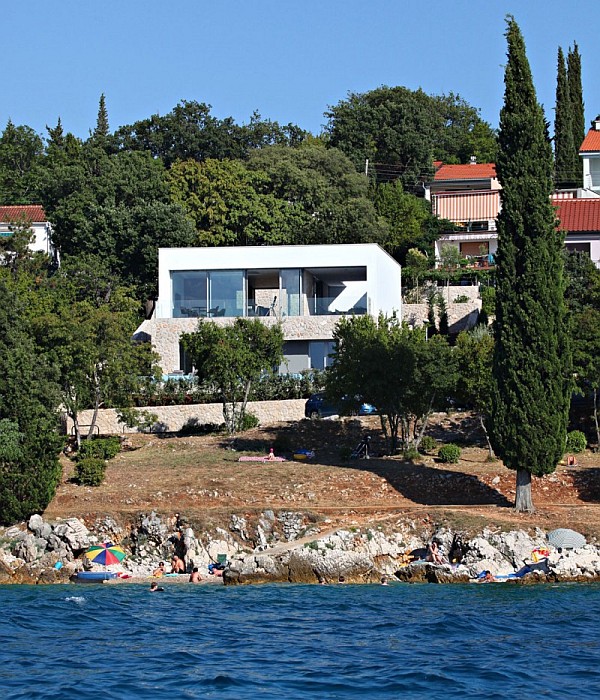 The idea was to create a home that not only served as a lavish vacation home for the owners whenever they are tired of the busy city life, but also to design a house that would serve well as a permanent residence at any point in the future.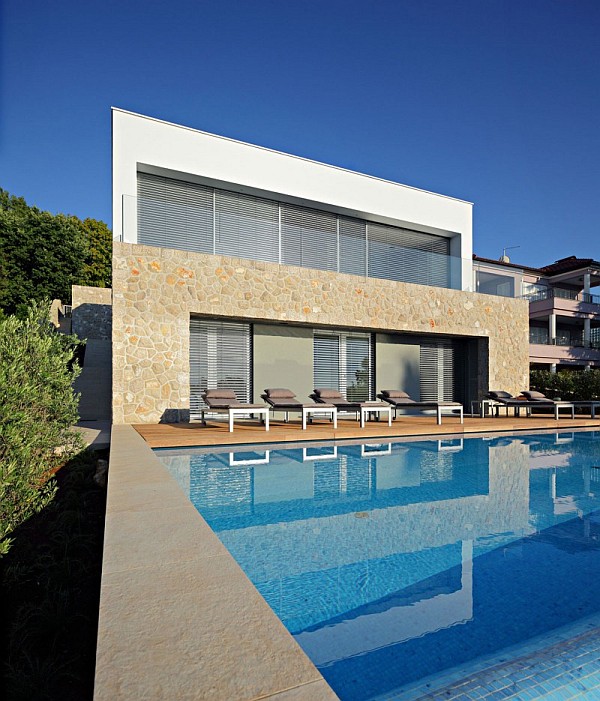 Created to house three whole families at any single instance, the most alluring element of the house is the views of the sea that it offers and with the living quarters being built on the first floor, there is plenty of opportunity to enjoy some great sights and sounds. Every basic feature of the home has been oriented to ensure that there are always unobstructed views on offer and with the sleeping area in the ground floor, one can always enjoy a refreshing dip in the pool that is visually connected and just a few steps away from the bedrooms.
The striking floor to ceiling glass windows along with open, semi-open and completely closed terrace areas make sure that there is a great outdoor space for every occasion. Elegant at times and extravagant at others, this is one inviting island home. (spotted on homedsgn)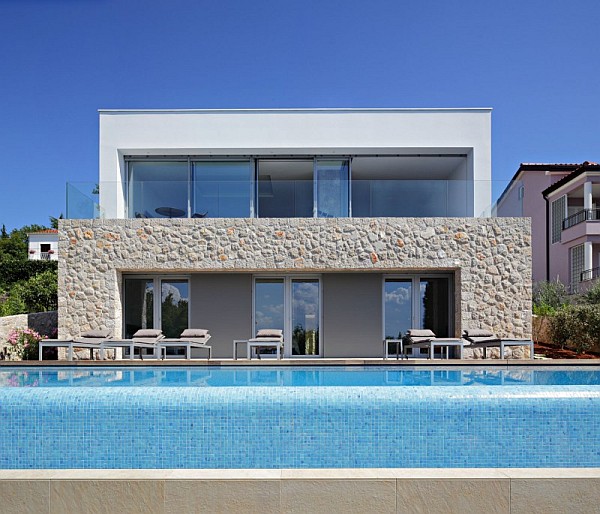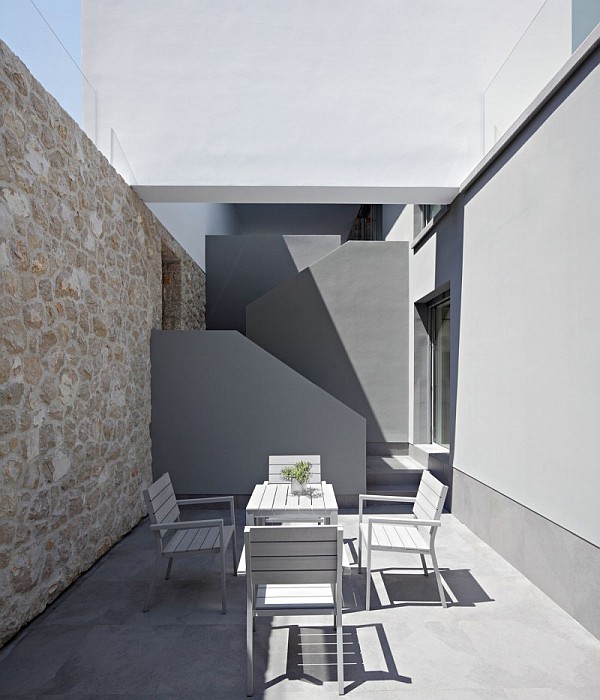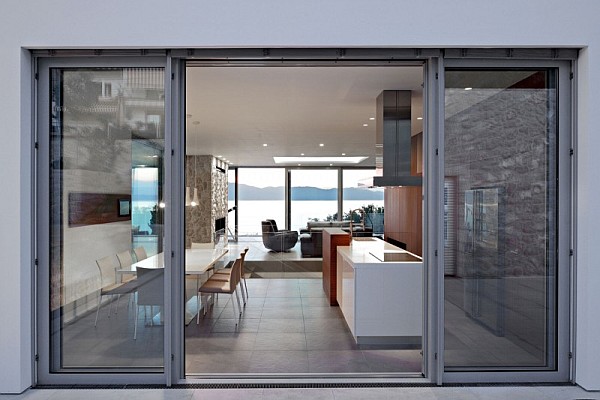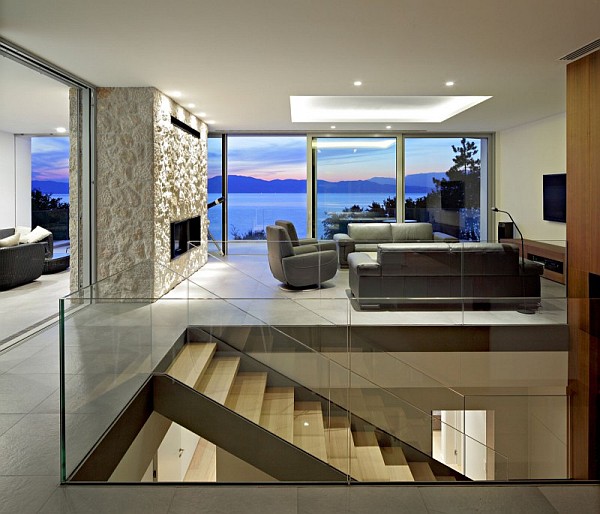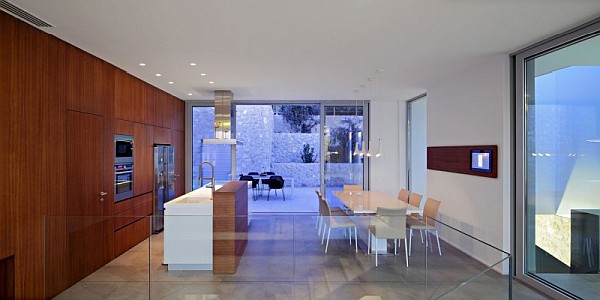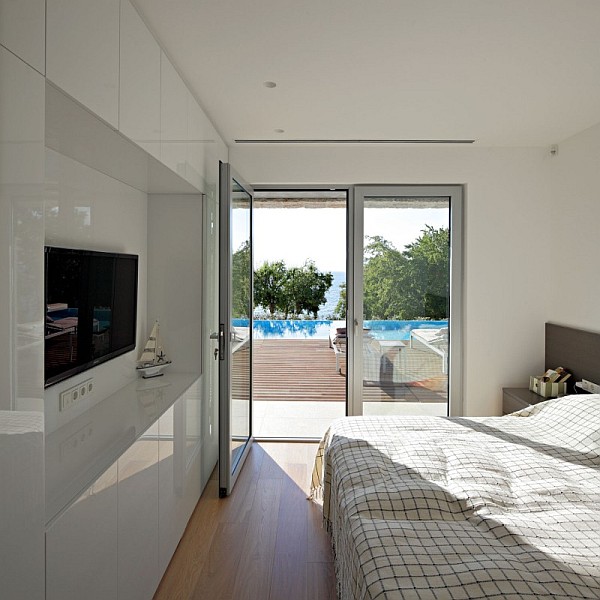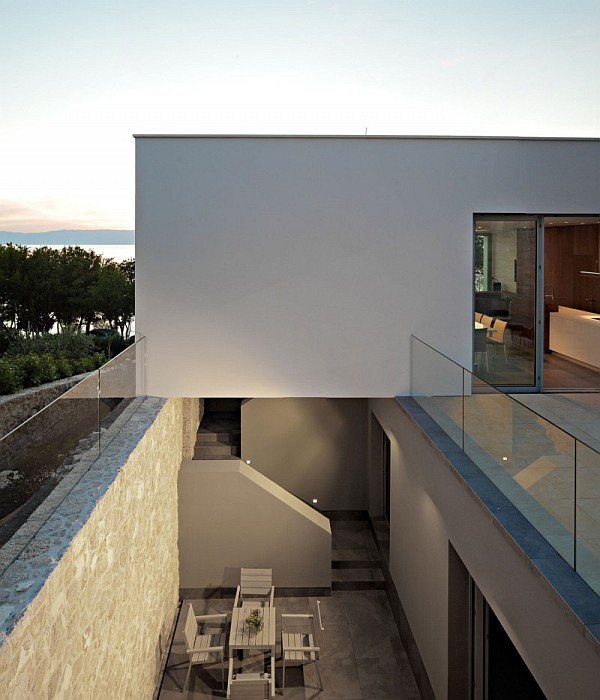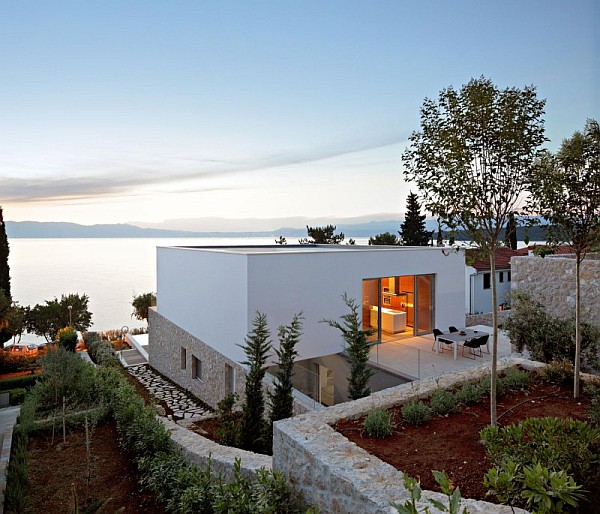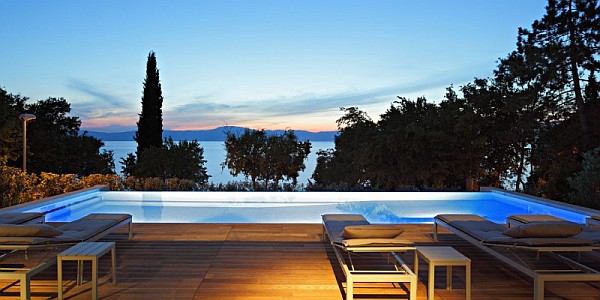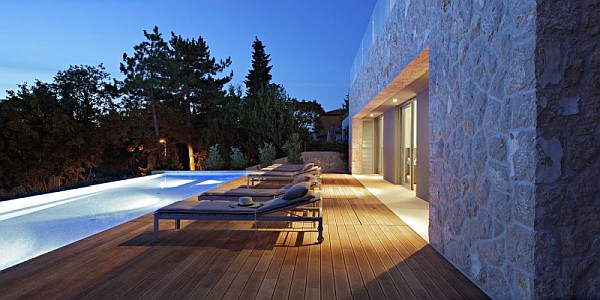 Photos by: Robert Les
Liked the story? Share it with friends.