One of the latest designs from the MAP/MX Architectural office is a wonderful apartment in the heart of Mexico City.
Situated on the top of a 10-floor building, this apartment offers their inhabitants a wonderful and modern space. The design is characterized by the architects' desire to reveal the structure of the existing building. The addition of a terrace invites the dwellers to enjoy the beautiful landscape.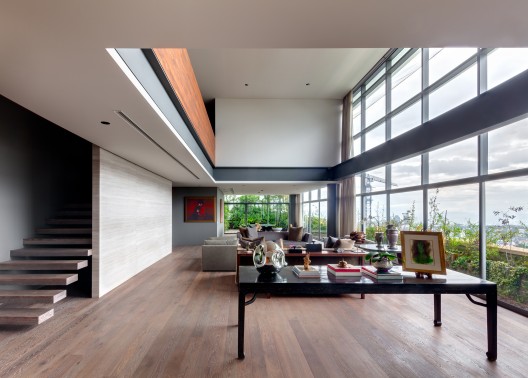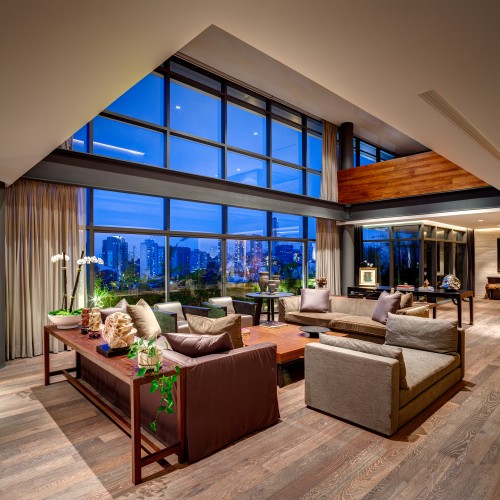 The whole apartment is comprised of two stories, one accommodating the daily activities and the second floor for the bedrooms.
The living area is a perfect example of modernism, as the design team composed of Isaac Michan, Salomón Ison, Eduardo Lorenzana used contemporary and practical finishes (travertine and wood) for the living room and kitchen. The look of the living room is further enhanced by the indirect ambient lighting system, which, alongside the double story height of the living area, conveys a special touch to this wonderful design.
Completing the artful composition of the living space is the library area where modern indirect LED lighting strips are enhanced by some stylish and masculine lamps, designed by Tom Dixon.
The apartment's terrace was designed to provide those who live here a close involvement with nature, by placing a wonderful garden which completes the luxurious image of this breathtaking apartment.