As the air begins to chill and the sun sets earlier, we all feel a slight internal pull to begin preparing for winter.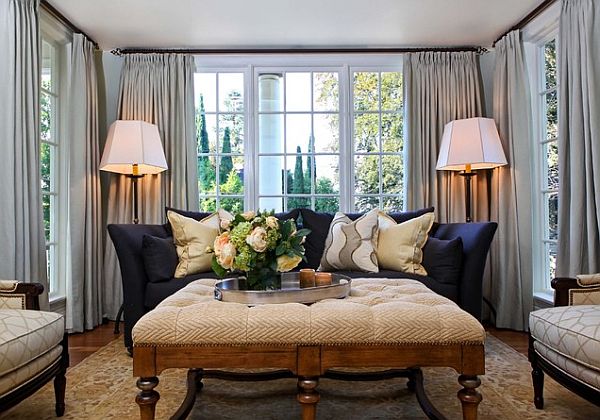 by Garrison Hullinger
Like our hibernating animal friends, we view autumn as a time for harvesting, gathering and nesting. Though the colors outside are beautiful, autumn brings harsher weather and thus much more time is spent indoors. We can help you avoid cabin fever this season by highlighting three current trends sure to make your home a little cozier this season.
Harvest Wreaths – Contrary to popular belief, wreaths aren't just for the holidays – nor should they be confined to the outside of your home. Displayed in various places throughout the inside of your home, wreaths bring the rustic, natural feel of fall inside. Construct a wreath out of collected twigs, fabric flowers and sticks of cinnamon for a fragrant and spicy surprise. Hang above fireplaces, doorways or anywhere in your home where a touch of décor is needed.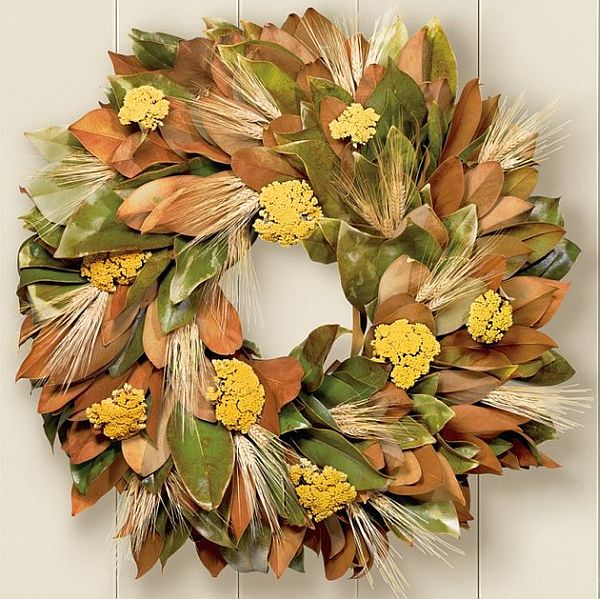 $90 at Williams-Sonoma
Leaves – Nothing says "Autumn is here" quite like a gathering of brightly colored leaves. Real or synthetic, leaves can be added to candle holders, vases or arranged in a dish of potpourri. Frame leaves in shadow boxes for an especially unique touch.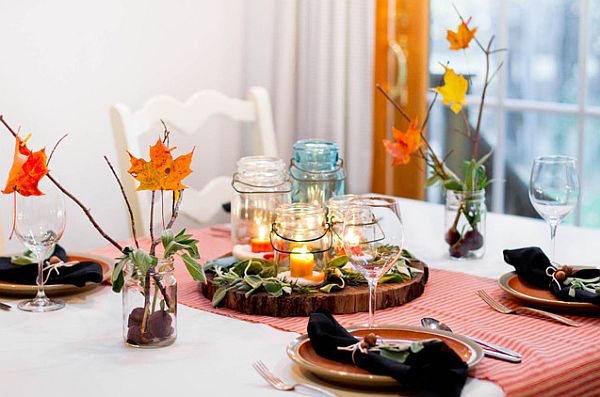 by Rikki Snyder
Mountain Chic – For some reason, fall makes us think of gathering around a bonfire out in nature, cuddling up next to a wood burning stove inside a rural cabin or waking up to view of bright red and orange trees framing a misty sunrise over the peaks. Lately, we've also seen a revival of rustic vintage-inspired home décor, so grabbing on to the mountain chic trend has never been easier. Ideas are everywhere!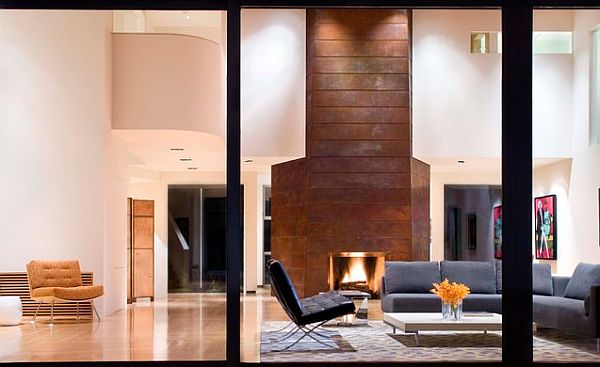 by Four Corners Construction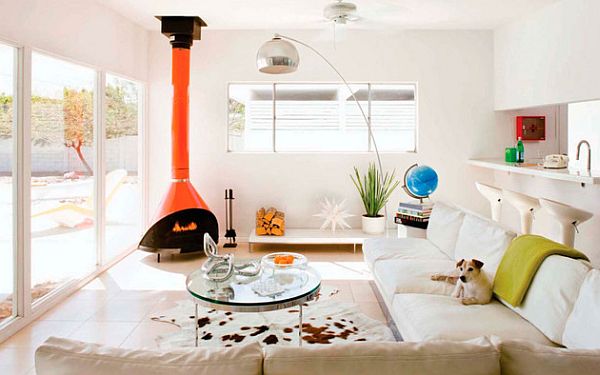 by maison21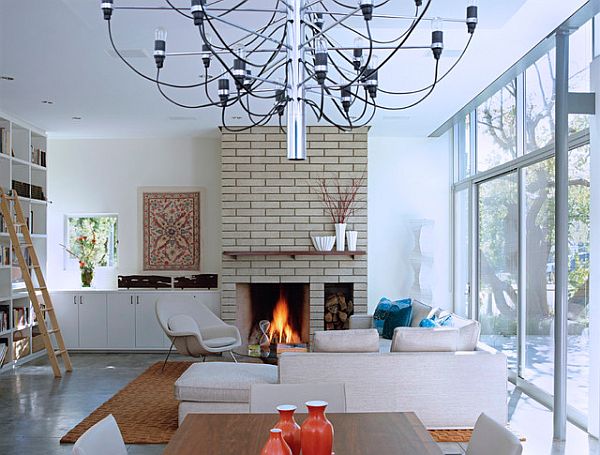 by Paul Davis Architects / Photography by Art Gray
Even if you're far from the foothills, it's easy to give your home a mountain home vibe with a few natural elements. Consider reclaimed wood furniture, burlap table runners and wrought iron accents for a classy mountain-esque look. It's always great to spice things up with old fashioned flair.