We all have aspirations of being the top in our class or employee of the month. This month, you can get to the top of your home designing using one of (or more) eight unique ways to get you from first floor to third. While the staircase only gets due recognition from our feet, this structure of our home can become a part of the family too.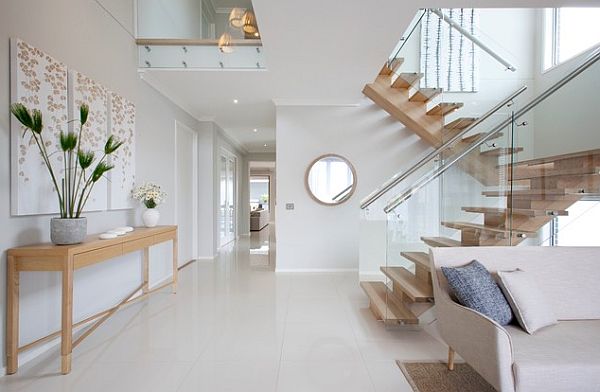 by Orbit Homes
If you are laying out the blueprints of your first home, or are house hunting, there are so many duck tape-less stairways that you can add to your dream list and how they can be one more way of expressing your tastes sans duck tap:
1. Traditional staircases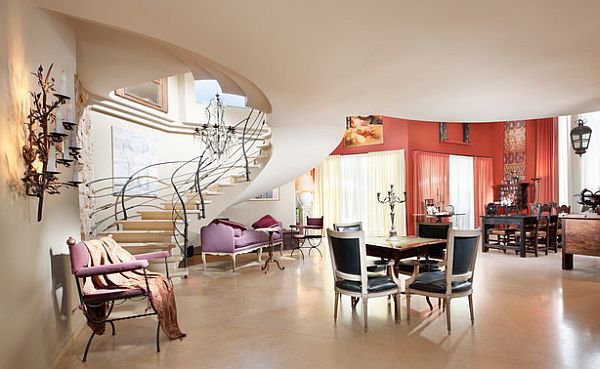 by Elad Gonen & Zeev Beech
When this stairway is maintained to perfection it can be a graceful architectural addition to your home and often is the best choice when taking your home character into consideration.
2. Fire Escape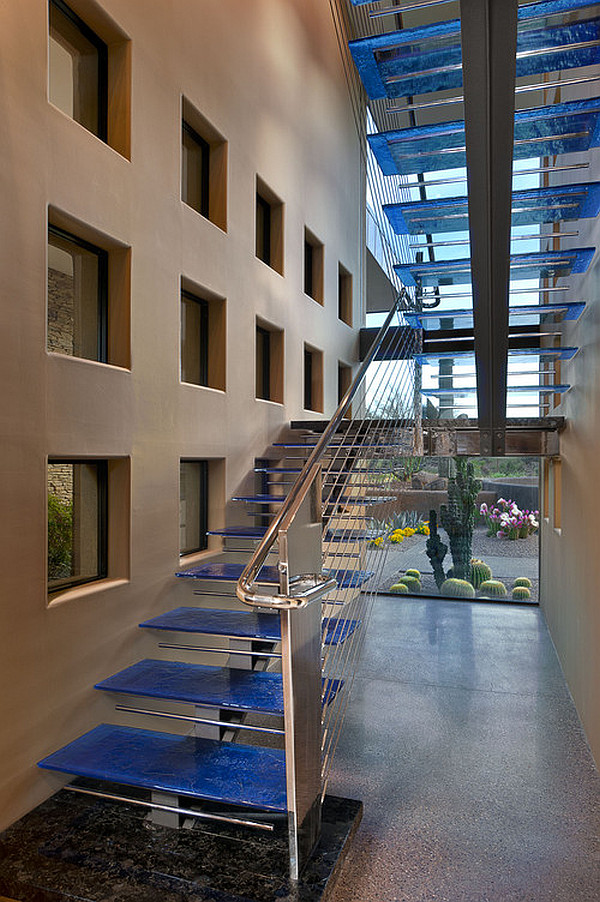 by Tate Studio Architects / Photography by Mark A. Tate
Why do we complain about space conservancy when we have such a simple solution of getting from Point A to Point B? Not only that but recently the controversial exercising routine of Pole Dancing has become a fun way of incorporating dance and shedding pounds. This pole will definitely tone and slim both you and your home.
3. Slides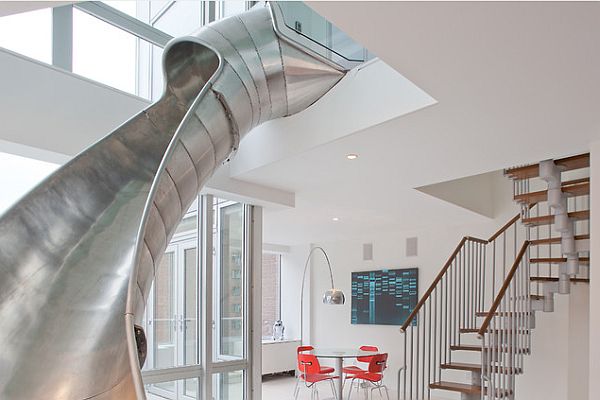 by Turett Collaborative Architecs
The Level Architech house in Nakameguro that made headlines can be your headline too. SLIDES! At the request of three Japanese children, their home became the proud owner of something we are all missing; the novelty of wholesome fun free of all inhibitions. Of course the playground rules apply here as well. No walking UP the slide, so whether it's hidden or traditional you are going to have a secondary method of transportation from one floor to the next. So why not embrace the Twist and have the slide wrap around the stairs. Two birds with almost one stone!
4. Ramp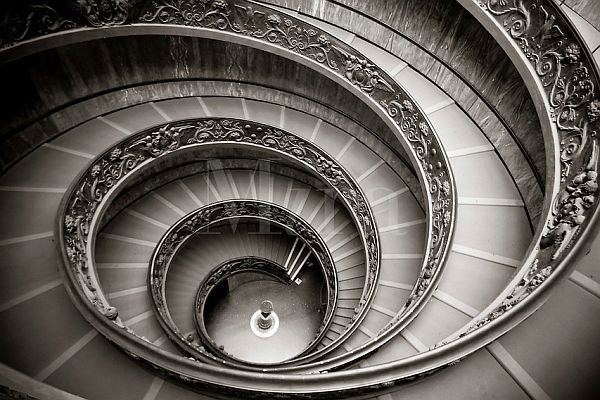 I've watched many Extreme Makeover Home Edition episodes to see how stairs can sometimes be more of a hindrance than help. Sometimes our lives change and we accept what others term a disability as part of who we are. But when faced with obstacles impossible for us to surpass, then and only then do we become disabled. Having a ramp will not only be practical but a great gesture of compassion and understanding towards your loved ones.
5. Elevator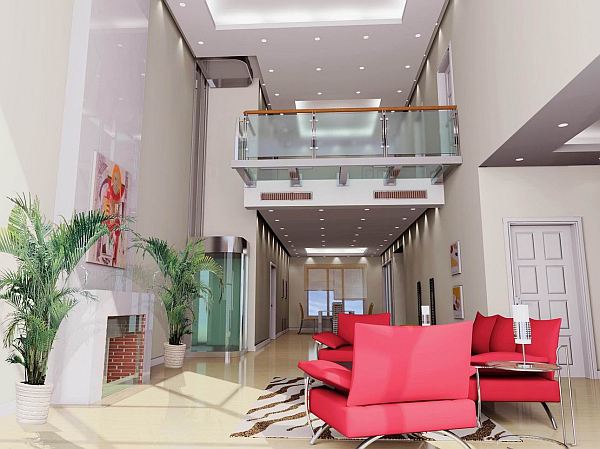 When we live in a wholesale environment and Costco has supersized their carts to accommodate this life style the shopping experience can be very enjoyable, but the unloading from trunk to pantry, not so. Whether bar framed, glass encased or open the elevator will make those shopping trips with the toddler triplets as easy as the debit card swipe.
6. Ladders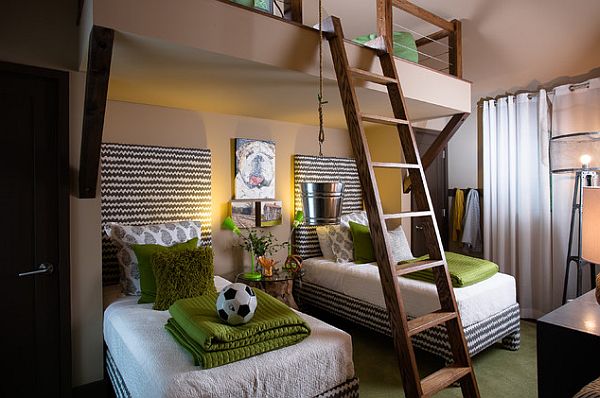 by Insidesign
The loft is a space so many of us would love to call our home. The open concept floor plan is romanticized in our minds and movies, but have you ever seen a real loft? These cramped afterthoughts above the main floor that you can't even stand up in, take a nearly vertically straight ladder to get above. Now, the ladder is romantic. It can be rustic, industrial, shabby chic, just make it yours and make it a part of your rooms culture using an array of materials like rope, metal and wood.
7. Floating Stairs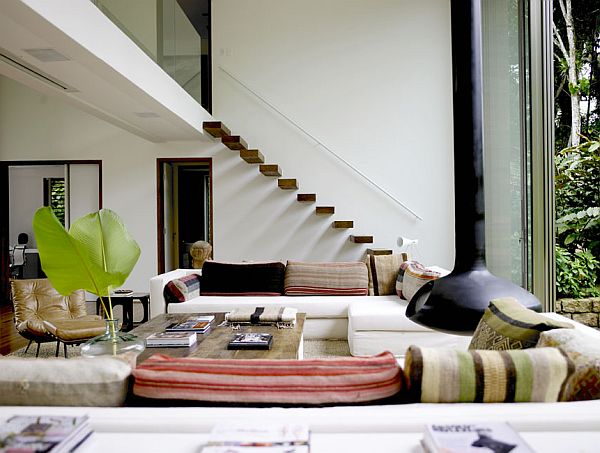 Like a trip on Aladdin's magic carpet, the floating staircase delivers an interesting facet to any home and can lend brilliance to your simple, Zen or modern vibe. It's just another testimony that there are many ways to get to the top and just as many if not more to get down. May your journey in life be one of falling upwards to success! (courtesy of Cococozy)