Autumn is the perfect season for updating your exterior home with inspiring colors from nature. Whether you are looking to add a new front door color, change your color siding, or just add beautiful landscaping to your exterior home, now is the time to do it. The cooler weather begs us to want to spend more time outdoors and what home doesn't look better with gorgeous neutral tones?
Autumn is wonderful time to assess what parts of your outdoor home should be attended to before winter sets in and beautifying your curb appeal during this color-rich season.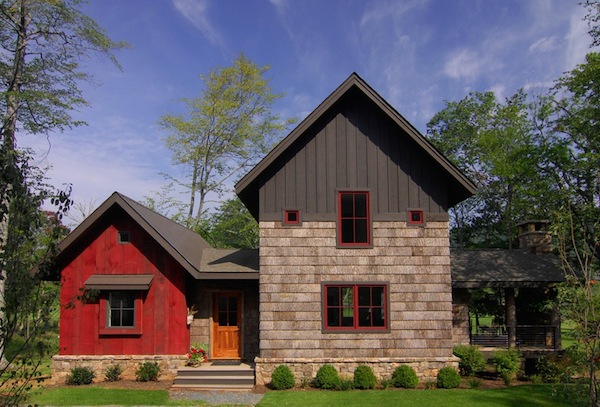 Image via
Take a look at autumn all around your home:
Depending on where you live the signs of autumn will vary. Whether the rich gold, auburn, and red leaves are changing in the trees or your once green grass is now starting to go dormant and change colors, bringing inspiration from these natural events will mimic well in your outdoor home. If you are looking to paint your exterior home try using natural tones that blend with your surroundings.
Use window frames, your front door, shutters and other exterior features of your home. Pops of colors such as rich red, hunters green, and deep browns, and to complement your existing wood siding, brick, concrete or stucco home. Try looking at exterior color palettes at online at your favorite paint manufacturer's website, or browse paint chips at the paint store.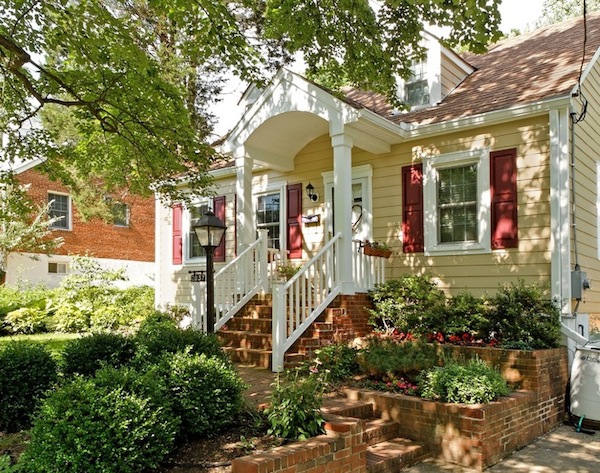 Image via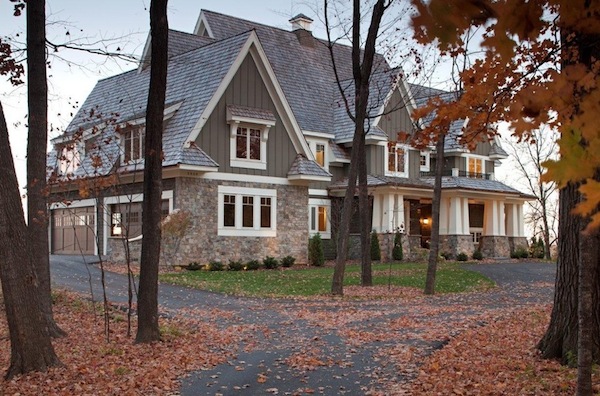 Image via
Create landscaping that speaks to the season:
Curb appeal in the autumn is such a wonderful time to showoff all of the colors that fall is famous for. Plant new foliage and landscaping around your outdoor home, especially around your mailbox, lining the driveway, and at your front entry or porch. Potted plants are a great option if the weather is too cold to plant new greenery. Instead opt for colorful leaved plants in place of flowering varieties. Many nurseries have colorful mulches, pine nuggets, and landscaping rocks to add beauty to your outdoor home.
Use these ground cover materials to add color as well as texture to your plant beds. Consider the climate around your home, if you get a lot of snow and rain, opt for gravel or colorful rocks that won't wash away easily like mulch and pine bark. For a green alternative try rubber mulch! Made from recycled tires, this colorful ground cover is great for playgrounds and throughout your plant beds.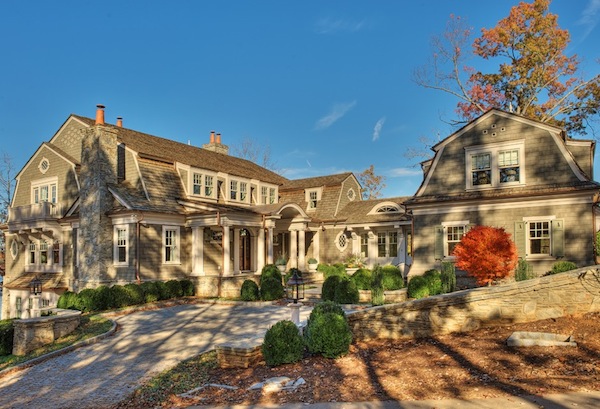 Image via
While you may only be thinking that improving your curb appeal is for the warm spring and summer months, think again. Architectural features of your home, your colored exterior walls, and landscaping are all features that can take cues from nature. Also use lighting to beautify your outdoor fall home. From fire pits to landscape lighting, your outdoor can come alive at night!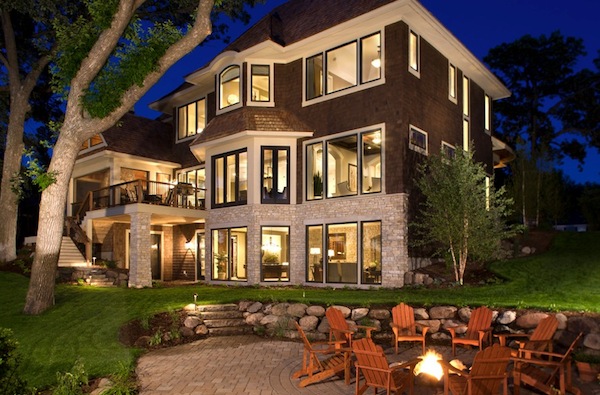 Image via
Remember fall can be interpreted in many ways depending on the climate of your city, the style of your home and how your house blends with the rest of the neighborhood. Take a look at your neighbors and try and stay within a similar context, color scheme and style.
Autumn only comes once a year, so make your outdoor home reflect this perfect time.