Your outdoor space should be an extension of your home – adorned with eye-catching décor, comfortable furniture and plenty of beautiful touches that complement your own tastes. If your patio is not such a place, then you're missing quite an opportunity. In fact, unless your patio is designed with your specific style in mind, it's unlikely that you spend much time out there at all.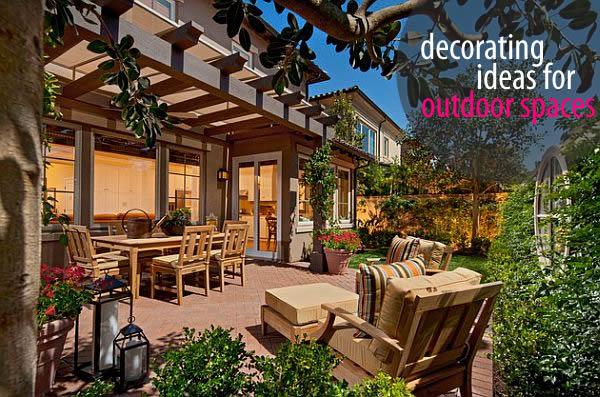 by National Association of Home Builders
If your patio space needs a little perking up, then we've got your back. Here are five of the best ways to revive your outdoor area —
Keep it swept – Every time you run through your indoor cleaning checklist, add a few outdoor tasks to the list. Sweeping your patio once a week will keep it mostly-free of dirt, debris, dead bugs and anything else that can take away from its aesthetics.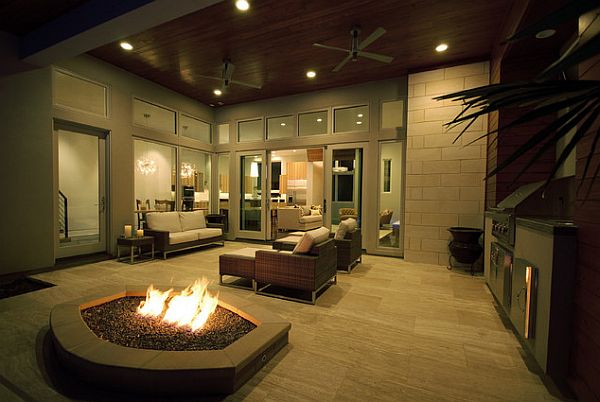 by Cornerstone Architects / Photography by Adam Steiner
Add candles, lanterns and torches – Flood lights are much too bright for a relaxing night outside, and even a small porch light can call insects and distract conversation. Dimmer options, such as lanterns and torches can provide just the right amount of light. Candles also provide a minimal amount of light and are great for setting the mood.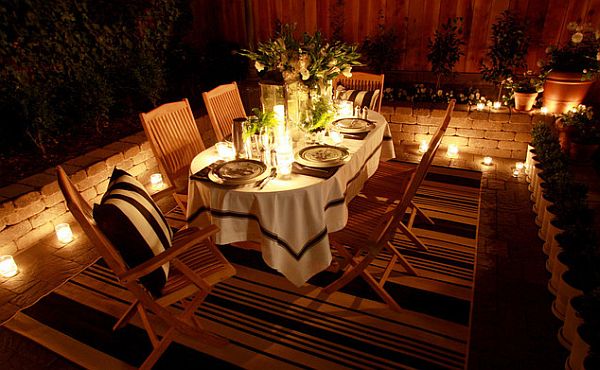 by Scot Meacham Wood Design
Bring out the comfort – Hard plastic patio seating is cheap, but it's also uncomfortable and can deter you from spending much time outdoors. However, weather-proof outdoor cushions, throw pillows and rugs can give you the comfort and style of your interior space.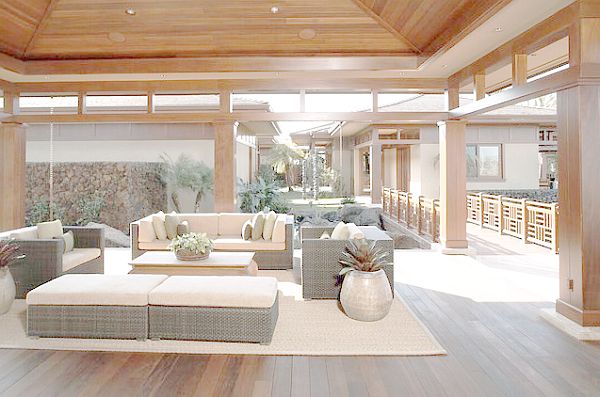 by Knudson Interiors / Photos by Linny Morris
Invest in shade – Whether it's an afternoon of light rain or a particularly clear and bright day, a little shade goes a long way. An umbrella table or a covered awning may be all you need to enjoy your patio without discomfort.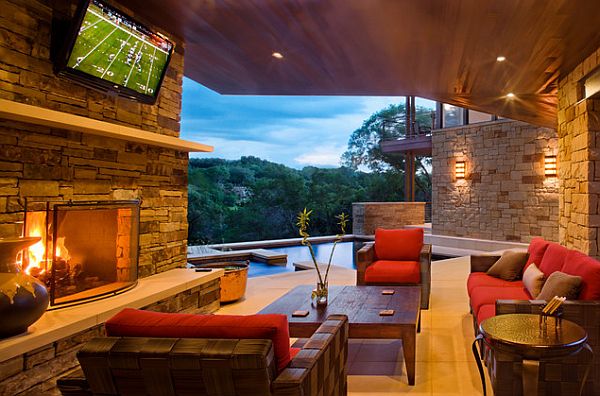 by James D. LaRue
Install a fire pit – Roasting marshmallows in the summer, or toasting your hands on a cold winter's evening – a fire pit can offer just the right amount of fire and warmth. However, if you're looking for a more temporary source of heat, then you may want to consider outdoor patio heat lamps or a moveable chiminea for ultimate coziness and outdoor relaxation.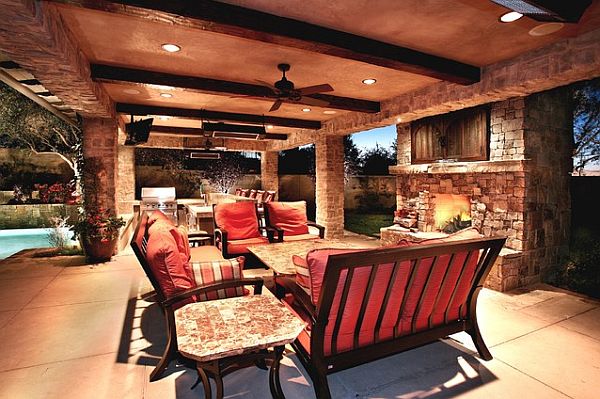 by AMS Landscape Design Studios