Your sofa is most likely the focal point of your living or family room and the way it fits into the room says a lot about your design and entertaining style. While the sofa may be the star attraction, ottomans have now become the strong supporting character and in many homes steal the show. Whether you use an ottoman for a place to put your feet, your morning coffee, or its just used to compliment the sofa, here are ways to choose the right one.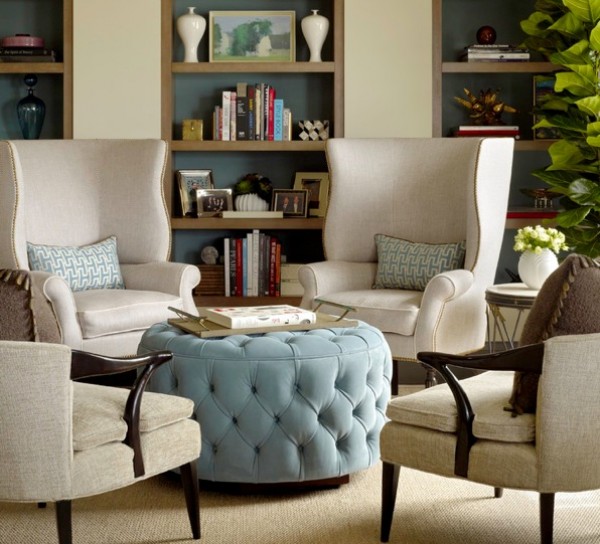 Image via
Ottomans can create a focal point:
Footstools used to be a place to rest your feet while you enjoyed your favorite seat and as the years have progressed stools evolved into ottomans and now they are an important asset to your sofa. While many think of them only for their functionality, they can provide a focal point of color, texture and when balanced with surrounding furniture can make a dynamic interior space. Try used a coordinated fabric, or a even an animal printed ottoman to bring wow factor in eye-catching appeal.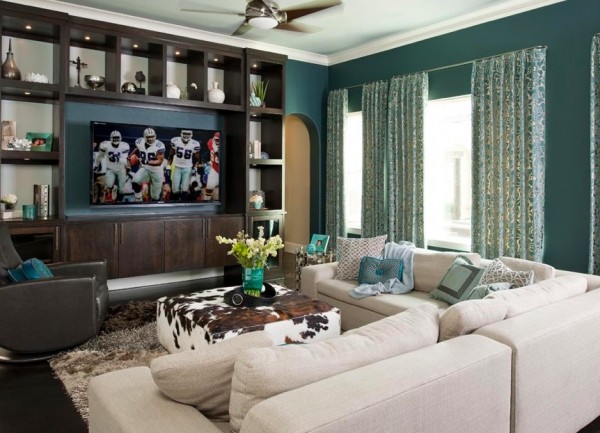 Image via
Not just for feet anymore:
The wonderful appeal of modern ottomans is that they are used for more than just a footrest! The ottoman in many homes has replaced the coffee table and books, and other decorative items can be placed on top for a softened variation to a traditional coffee table. Ottomans can also be used for additional seating. Whether outside or inside, smaller ottomans grouped in two's or threes are perfect for entertaining large groups of people. When not in use they can be pushed together or separated around the room.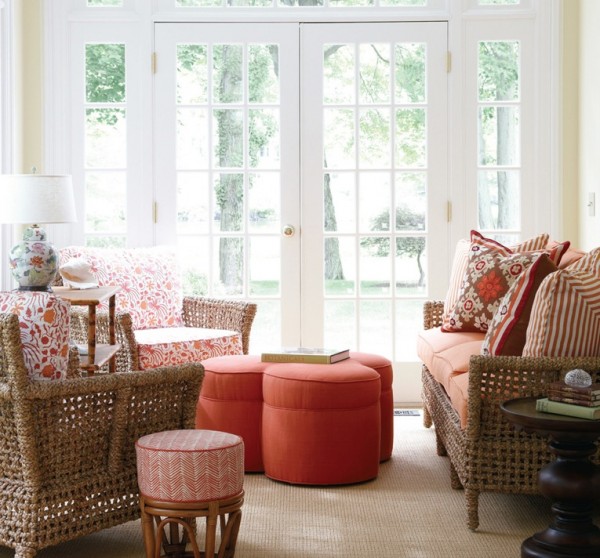 Image via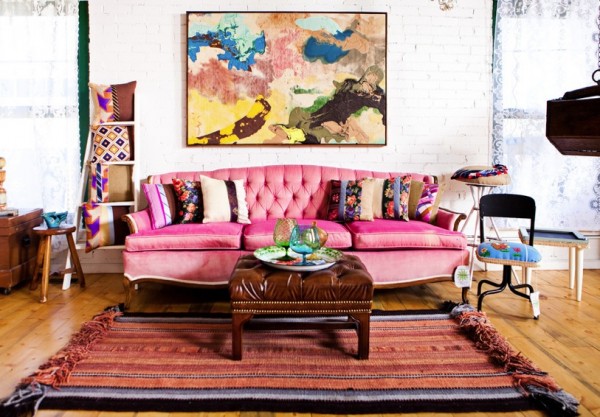 Image via
Multi-functional ottomans:
Another advantage of choosing the right ottoman to accompany your sofa is its multifunctional options. Consider getting an ottoman with storage and a removal top to house small items like toys, game controllers, pet toys or remote controls. After all, who says an ottoman can only perform one function? Storage, seating and decorative furniture, all in one beautiful piece.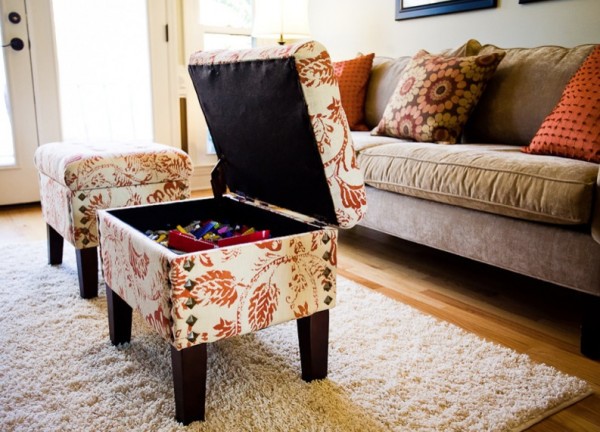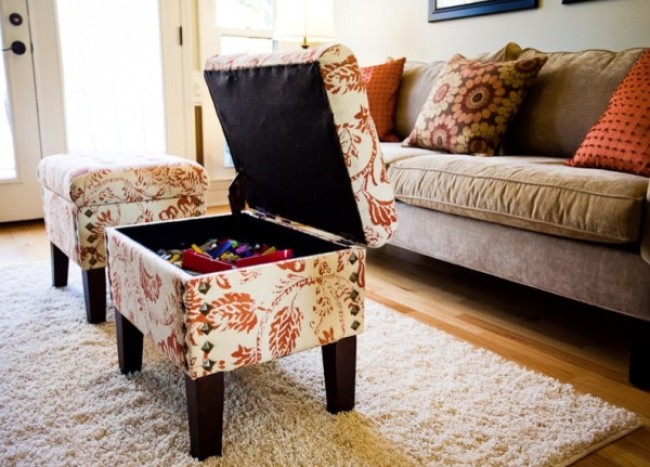 Image via
Ottomans have come a long way over the years and their worldwide appeal work beautifully inside or outside of your home. Consider choosing an ottoman that fits your lifestyle and how you use your living/family room. Another idea is to let kids have a place to sit when they have friends over, or when they are joining in on a family get-together. Often times the sofa is reserved for the adults, and kids get left sitting on the floor. Instead, try choosing ottomans that double as cubed seating. There are even ottomans that are triangular (similar to a pie slice) that all fit together to form one large ottoman, or smaller ottomans on wheels can move easily! Whichever type of ottoman you decide upon, you will soon see the benefits of adding a great ottoman to your home.