The master suite. The master bath with its porcelain throne. The master bed in king size proportions. The master headboard as the backdrop to his and her highness. Yeah, same ol' story, same ol' stuff, same ol' scenery. Let's shake it up with some individuality and pay tribute to the feet. When someone bows down to authority or royalty, isn't that were their gaze is directed anyways? So today, that's where I'm hoping to direct your gaze and DIY Interior pursuit … towards the foot of the bed.
1. Bench Pressed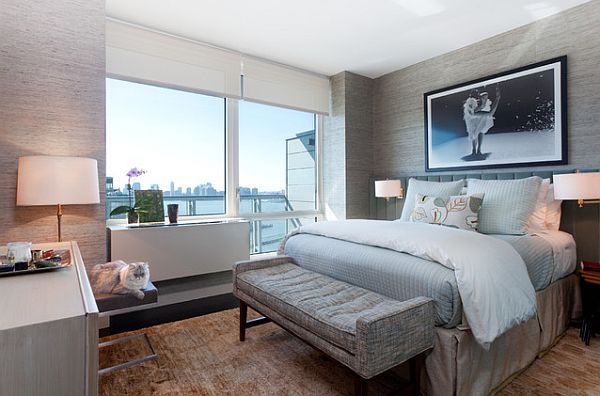 Putting your shoes on, taking them off, giving yourself a pedicure, or just relaxing with your laptop or a good book, an X Bench at the end of your bed can be so inviting. To make it more of a focal point, create a subdued headboard, and infuse color, texture, and life at the foot of the bed. This will command attention time and time again.
2. Create a Tidy Work Space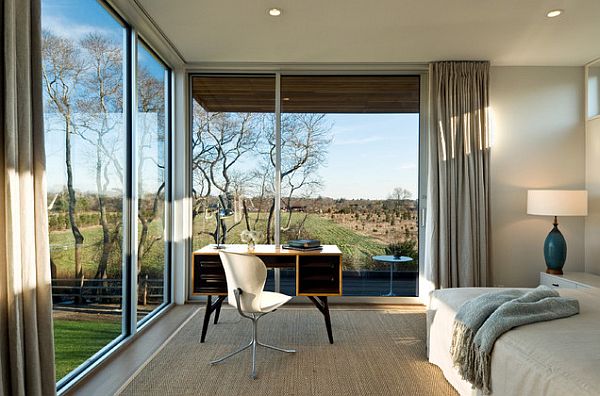 Sometimes it's scary how much stuff we accumulate. We have collection of everything except extra space (and time). Yet there is a need for certain elements in our home that somehow got pushed by the side due to the mushroom canister collection. So how can you squeeze in some much needed work space? That's right, at the foot of you bed. Floor and lap desks can easily resemble a breakfast in bed stand or a hybrid between a bunk bed desk and coffee table. Either way you can pretty them up with some décor, but at the heart of the matter, they are where you push your pencil and paper around as you sit in your favorite yoga pose.
3. The 'I Hope this Works' Chest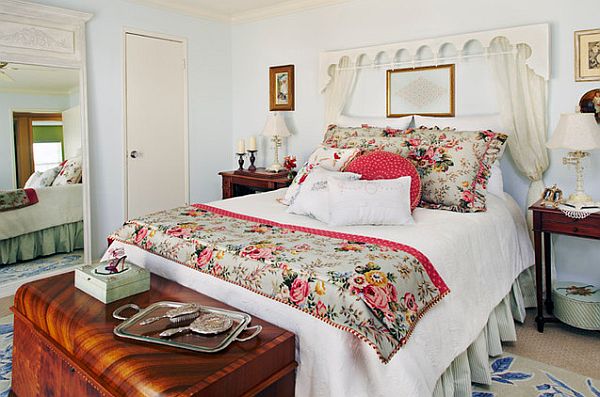 A set of stacked suitcases, an old Steamer trunk, a traditional hope chest or blanket chest, and a functional but pretty laundry hamper can all offer storage solutions, while fashioning an integral part of your room's theme and image. Whether you leave these edifices of stowing goods empty is up to you, but seriously, you aren't going to fill your blanket chest with blankets? Or perhaps you can fill your hope chest with tangible items rather than creating endless "Some Day…" boards on Pinterest?
4. Shelved For a Rainy Day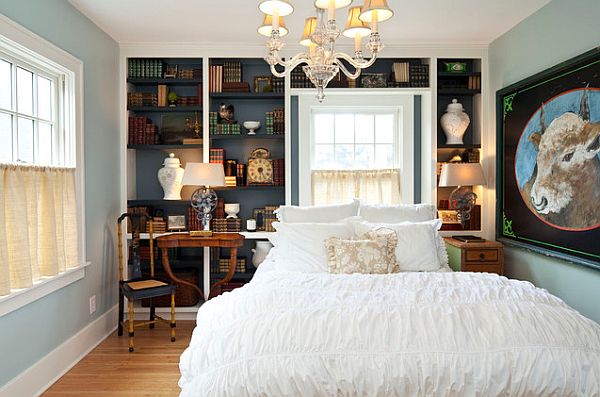 Few of us have the luxury of one room in the house dedicated as the Bibliotheca. Call it library, athenaeum, or just your book repository; this room doesn't exist much in a world of Kindles and Nooks. There are many of us, though who haven't auctioned our hard back books in eBay or compiled a collection for Amazon. So a bookshelf at the bottom of the bed to play hostess for the books that have been stacked horizontally atop the vertical spines on an overflowing, heaving bookshelf is a welcome addition.
5. Entertainment Centralized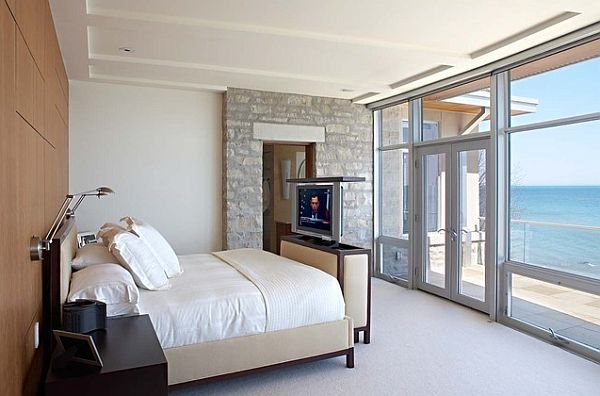 Thanks to Redbox and other overnighters we can expand our DVD collection one a night-to-night temporary basis. Because of this, its time to bring the TV back in the bedroom. A fun way to do this is at the end of your bed. The romance of cuddling up with some calorie filled snacks, the lights off and the screen illuminating your twitching feet, it's movie night at its best. You can use a nightstand, a console table, a collection of tables, whatever you use make sure it looks intentional and you have a way to hide the wires.
Now that's a masterly list of foot oriented ideas, do you not think? Have fun implementing them in your homes and send my feet an invitation when you're done!