Have you ever noticed how serene mountain homes look? Whether they are gracing a mountainside or they are amongst a backdrop of wooded hills, the rustic appeal of mountain homes can be breathtaking. Wouldn't it be nice to bring some to of these design elements to your outdoor home? Whether you want to add architectural elements to the façade or you want to mimic the gorgeous natural landscaping of mountain homes, here are ways to bring the awe-inspiring rustic look to your outdoor home.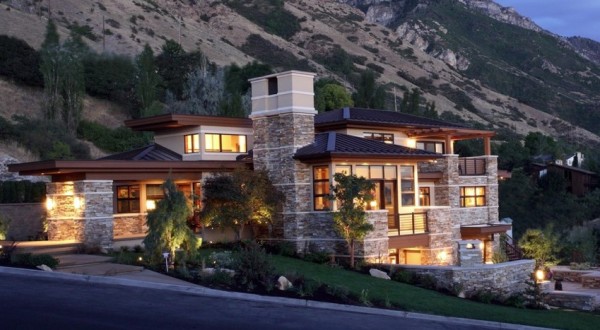 Image via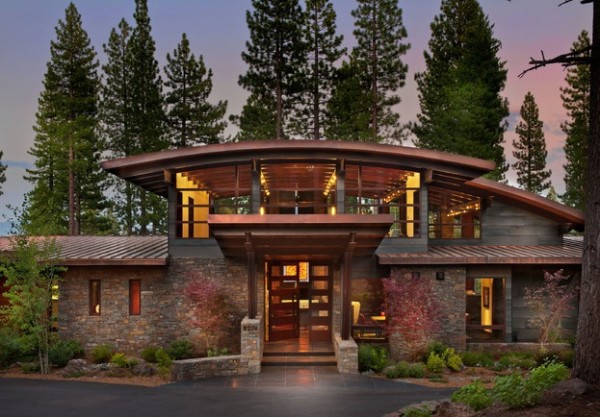 Image via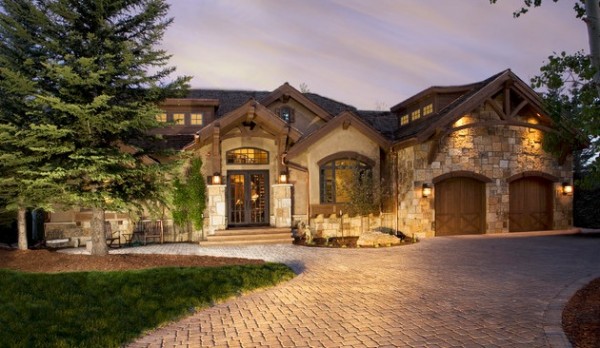 Image via
Relaxing details that demand a second look:
One of the best ways to mimic the boulder-rich facades of mountain homes are to add them to your outdoor leisure areas. Your outdoor patio or deck can look breathtaking with the addition of rocks, flagstone, boulders and even stone veneers that look like the real thing. Try using stone veneer walls around fireplaces, low knee walls, and outdoor walls where regular stone could be expensive, heavy and hard to install by masons or contractors. You will love how your relaxation areas look like you are amidst the rustic terrain with the addition of rocks and stones.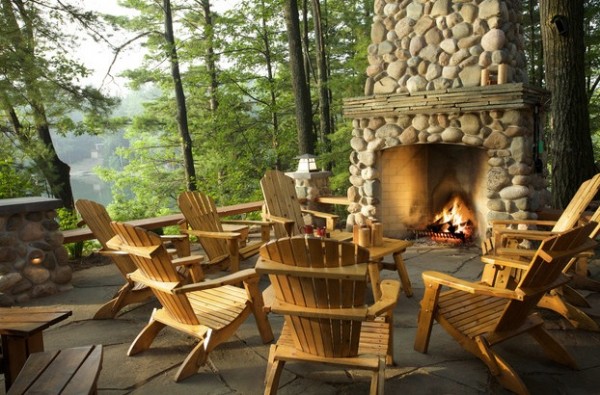 Image via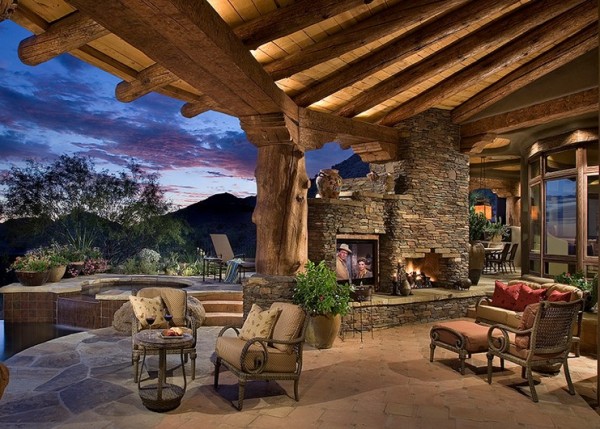 Image via
Add landscaping that is one with nature:
The appeal of living amongst the soaring trees and majestic mountains is the gorgeous appeal of having natural surroundings around your home, right? If you're trying to bring this appeal to your home, take a few of these cues: keep natural flowers, wild flowers, and rustic greenery as untouched as possible. Use rocks, water, pebbles, pine bark and other ground cover in plant beds to create a mountain landscape that your neighbors will surely envy. A terraced landscape with different levels of ground and terrain around your home will give the feeling of a rustic experience around your home. Say good-bye to highly manicured lawns and landscaping, natural and organic are iconic of mountain living.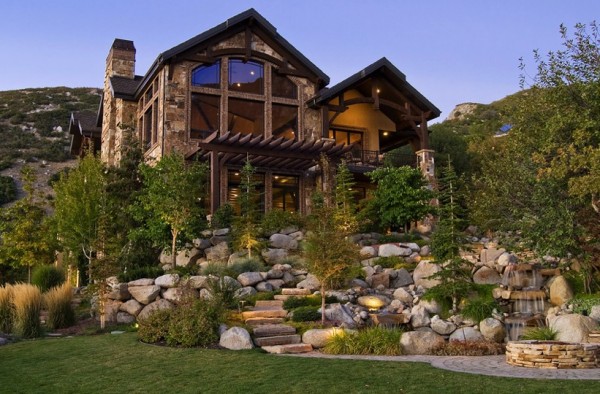 Image via
Modern mountain home appeal:
If you love the scenery but still prefer your ultra contemporary mountain home amenities, there is still a lot you can do to add this appeal to your home. From the posh pools to the floor to ceiling windows, modern mountain homes are loved by celebrities and by adding modern flagstone, horizontal architectural elements such as flat roof lines and more, you'd be surprised how great your modern home can look. Don't forget to add ultra contemporary seating, lounge chairs and more around your pool and outdoor fire pit. Your rustic home doesn't have to feel like a log cabin to enjoy the mountain lifestyle!
Image via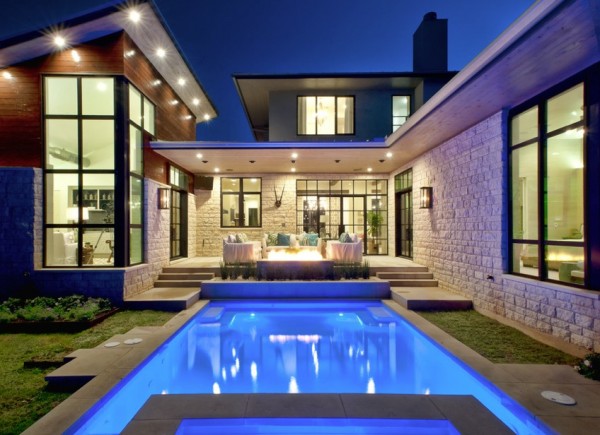 Image via
Outfitting your outdoor home in true rustic style amenities can create an outdoor home that rivals any ski lodge or contemporary mountain home known to man. Use these inspirational ideas in your landscaping, building materials and outdoor furnishings and see if you can feel a brisk autumn change of weather on the horizon in your mountain-feeling home!