Your guest room is not a spare room. Not only should it be free of cobweb,s it should not hold the twenty-six boxes in an odd assortment of cardboard duct-taped together and marked miscellaneous. Banish these things, these special momentous sentimentality (emphasis on mental) that when you can look at it as a third party, completely impartial, unbiased viewer will see it's just junk.
For all those who are interested, we're having a yard sale. The junk: For Sale! All those things we've held on to for that rainy day: For Sale! The old wedding gifts that for years we tried to determine the purpose: For Sale! The clothes that we will never grow, er, shrink back into: For Sale! Pricing, tagging, rearranging our past treasures to appeal to the neighborhood shoppers that's what occupies this glorious weekend. Oh, and all the items that personified the spare room: For Sale!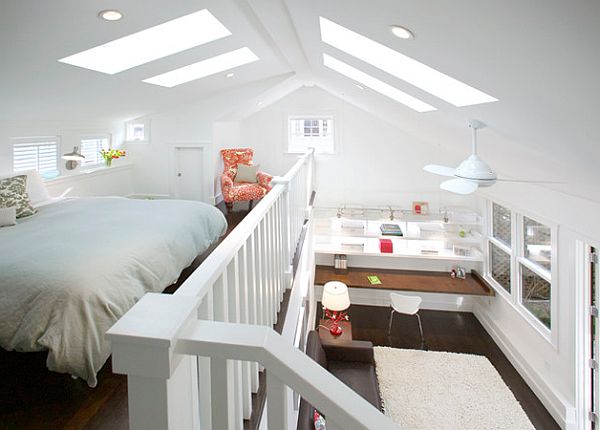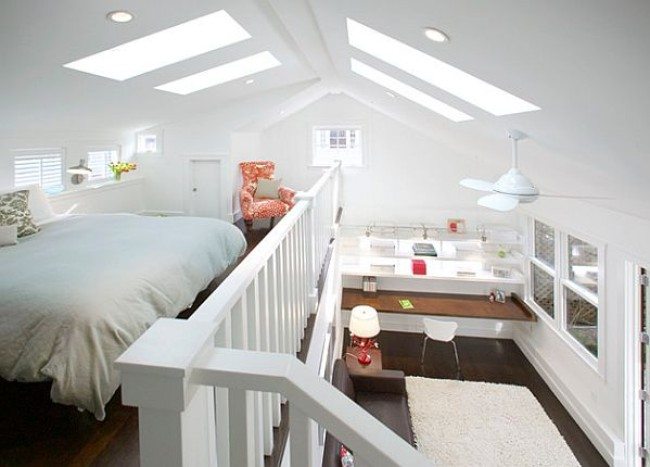 I've been helping my friend use Priceline negotiator lately to book hotel rooms during her travels and the rooms we eyeball and salivate over, those are what dreams are all about. They cater to our needs and whims in a luxurious setting that has ratings likened to a constellation with its five stars. This is the stuff. This is what your guest room needs. If all your rooms and house offered a stay over guest was personal sized cereal boxes and clean sheets, well why wouldn't they find a reason for the local hotel?
Give your guests a room that you would be tempted to sneak in once they're gone.
Amenity One: Queen Size Bed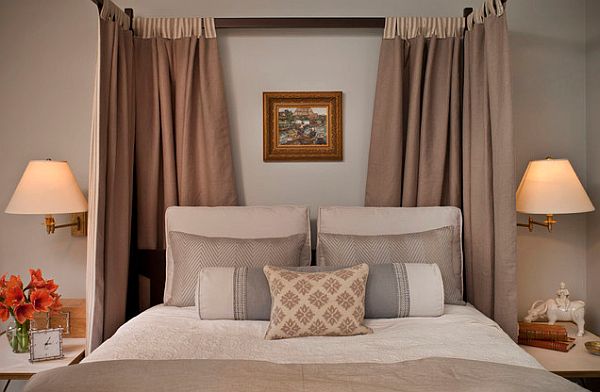 This spacious size doesn't crowd the rest of the area, but offers comfortable space for a party of two. With high thread count of your choice of either Egyptian, Organic or Prima cotton in double or singly ply allow your loved ones to slide in a smooth silky all enclosing bath of velvety bedding. For some the need for white noise is needed both at home and especially when out of town, but I dare you to feel insomniac in this bed!
Amenity Two: Full Ensuite Bathroom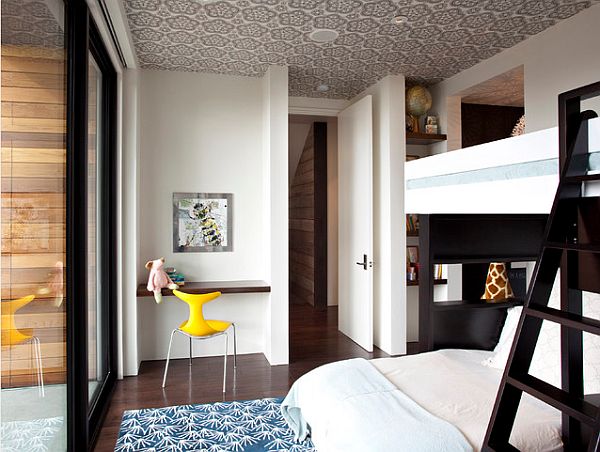 My parents live in an old home whose ideal master bathroom is a Jack and Jill. Many are the embarrassing and awkward moments of midnight bathroom break only to encounter another such being whose nocturnal activity was of the same bathroom related nature. A full bathroom with spare toiletries for those unexpected guests who are suffering from separation anxiety as their bags are still mid air will make your guest feel right at home: that they are wanted and you are eager to open your home to them and most of all they were expected! Don't forget to stockpile the hand, wash and bath towels!
Amenity Three: Open Spaces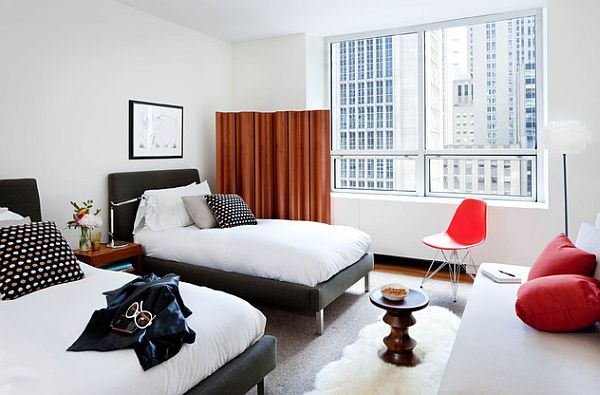 Since your guest room is not a spare room all storage spaces should be void and null of your personal effects. Closet spaces full of hangers, yes, but exempt of your baggy shaggy winter faux furs. Under the bed a molecule of dust I'll sanction but no one should find shoeboxes filled with costume jewelry and old love letters. A dresser with just an air freshener to keep the staid drawer fresh for the fresh folded clothes soon to be laid there, because who likes living out of a bag?
Amenity Four: Connectivity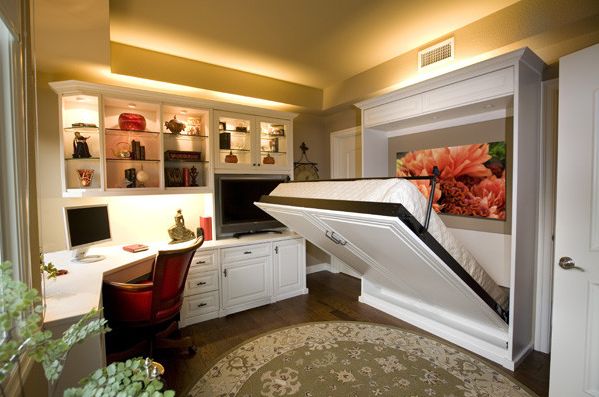 From accessible receptacles to a clearly written password to your network system, giving your guests this olive branch of trust to utilize your electricity and Wi-Fi and if your generosity and budget permit a small flat screen with media player. The small comforts we are used to at home or hotel, in the privacy of a guest bedroom will ensure sleep like that of an infants.
Amenity Five: Privacy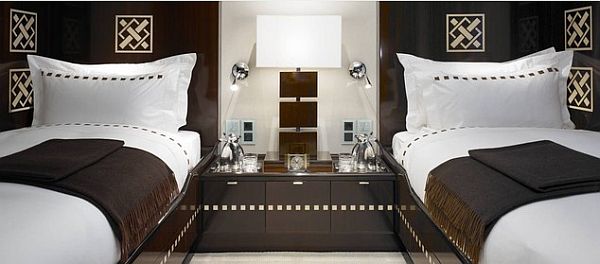 Ah, privacy. This includes doors with functioning locks, curtains that are more than decorous but can actually block the silhouette and if you are in the process of designating a room in your house as the guest room, one that is opposite ends with the rest of the families living quarters. Give them some their own "wing."
Amenity Six: 24 Hour Concierge Service
Yeah. Like you are going to be awake, alert, willing and happy to serve around the clock for some old college buddies. Doesn't matter if they are your fraternity or sorority family. But if you give your guest a classy mini fridge stocked with beverages and other necessities to a kitchenette (like complimentary chocolates!) they will gain independence without having to refer to you for every whim or need. Another fun thing to offer your guests is the rundown of your town. Presented in a nice folder include the local hotspots like restaurants, theaters, museums, shopping centers and other facilities that will add to their independence.
Well I think I heard your doorbell and see a bevy of luggage so put on your best bellhop face and have fun with your company!