If you are a travel aficionado who spends more time on the road and in hotel rooms than at your own place, then you might feel a tad bit alien when you actually come home, once in a while. For many who love to trot the globe, their house is nothing but a place to hand their coat and hat just for a while before they get going again. And this astoundingly beautiful travel-inspired bedroom seems to cater perfectly to the needs of such individuals.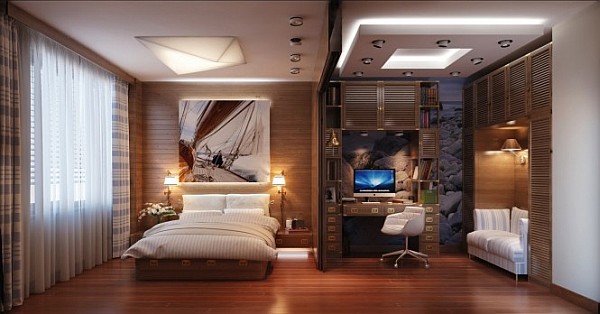 Apart from the uncluttered and simple design that it sports, it is the ample and probably even extravagant use of wood, which gives this room its unique and cozy look. There is a certain inviting warmth about it and the arrangement of both the bed and the lovely workings pace right next to it make it nothing less than aesthetically pleasing.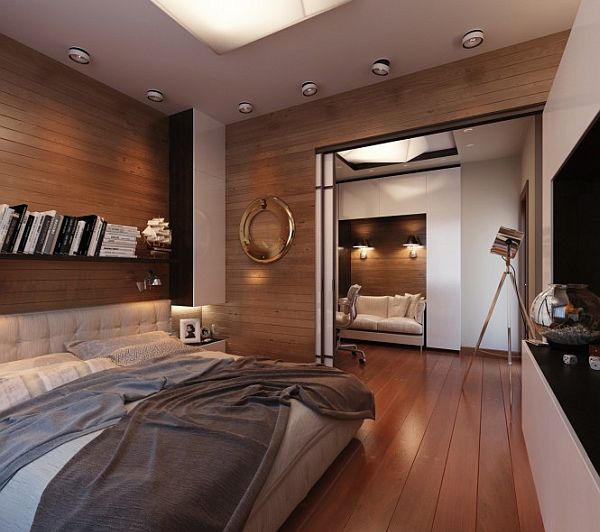 Two different light settings on the ceiling apart from the other lamps around and the lovely little couch on the side add beauty to the setting. Ocean imagery further brings out the travel theme and the convenient and modern work station keeps you connected at all times. It is not just homes, but many hotels across the globe, which can use this simple and yet highly stylish template to ensure that those staying overnight feel perfectly comfy and always welcome.
Really think the folks from Viz Art did a great job with this one. Inspiring, nonetheless! (found on Home-Designing)