One of the most sought after modern interior design scheme is the minimalistic style that employs largely neutral shades and understated décor and furnishings that create a home that is laid back in its appearance. While one might think that creating something like this is pretty easy, it is in fact far more difficult to pull off than those vivid and vivacious interiors that are generously sprinkled with gleeful colors and tones.
There is a fine line between creating refined neutral interiors and bland homes that just seem to fade away and in case of the design scheme from Katarzyna Kraszewska; the balance seems to be just right.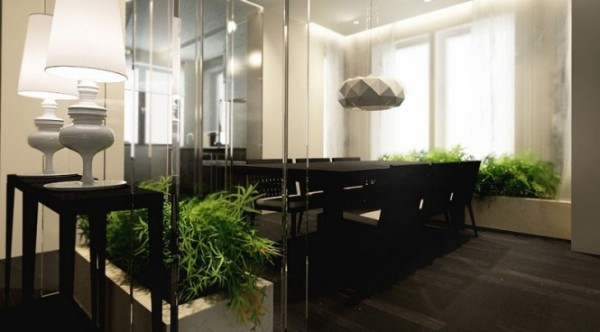 Much of their design scheme uses simple white for background and the rest of the décor is also pretty much picked in completely neutral shades to ensure that continuity is maintained. Apart from the one or two art pieces that employ distinctive tones, the rest of the home design just seems to flow in a singular pattern. The light browns, and the wooden floor that is also done in a soft grain ensures that the pattern is not broken anywhere.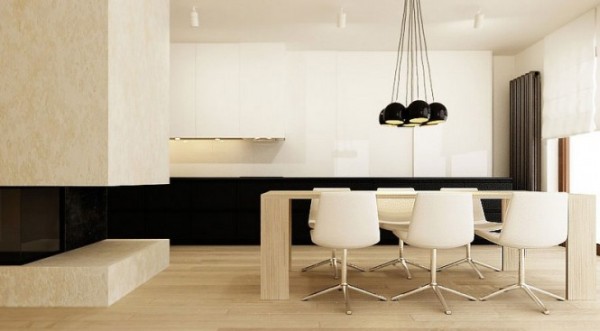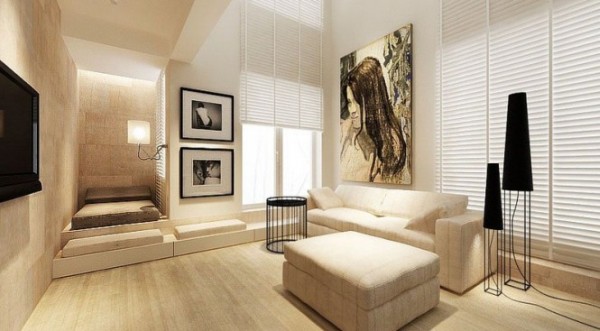 The simplicity of the layout, the uncomplicated décor and the sheer plain design is what gives this home its unassuming class. The one interesting aspect though is the use of plants and greenery, which definitely seems to freshen up the otherwise sober house.