Unless you've built your home from scratch, it's hard to get everything you want. Some of us compromise our dream of a large kitchen in favor of a place with two bathrooms while others sacrifice the hope of additional square footage for the opportunity to live a little closer to work. For some homeowners or renters, the drawback of their living space is its low ceilings.
The art of interior décor means working with the space you have and transforming it, at least visually, into the space you want. Here are a few helpful hints for taking your space with alow ceiling and giving it the illusion of a much loftier feel.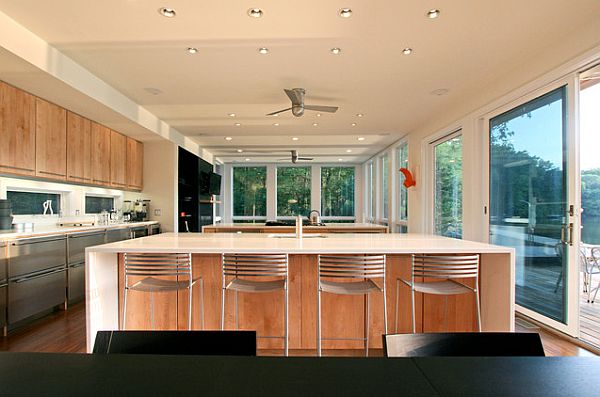 One of the best known tricks in the book for low ceilings is to paint your walls and ceilings the same color. This technique camouflages the ceiling instead of setting it apart from the rest of the room. However, if you're going to use this method, be sure not to choose a color that shrinks the space itself. In other words, stick with light and airy shades such as soft blues or beiges.
If you have a chair rail and wainscoting, use the same shade on the bottom half or your room as you do on the top. This tricks the eye by not breaking up the room.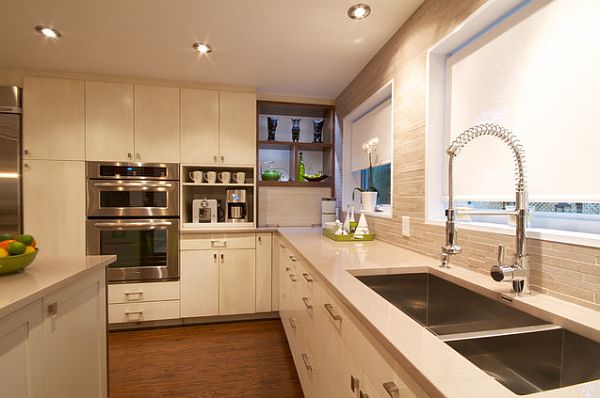 Some homeowners with low ceilings complain that their space provokes their claustrophobia, but it's easy to offset this feeling by creating a more open atmosphere. For example, if you have control over the structure of your space you may want to make changes with a more open floor plan by taking out one or two non load-bearing walls or adding large picture windows.
Another easy way to create more space in a home with low ceilings is to use recessed lighting. Sometimes hanging light fixtures and elaborate chandeliers can actually make ceilings seem lower. However, recessed lighting helps you avoid this concern and you can supplement the rest of the light with tabletop lamps. This way you'll have the illusion of higher ceilings without sacrificing the things you need.