While summer is a season with many redeeming qualities, including plenty of sunshine, pleasant weather and easy access to outdoor activities, it also has its drawbacks. Early in spring, homeowners can't wait for the opportunity to throw open their windows and greet the sun. However, by June and July that sunshine can become a source of frustration as utility bills begin to soar, and suddenly we're all counting the days until autumn.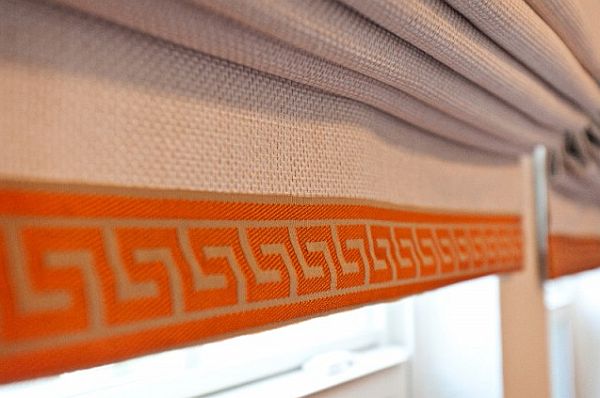 by Abbe Fenimore / Studio Ten 25
Luckily, there is a solution that is stylish, sophisticated and incredibly efficient – Roman shades.
One of the benefits of Roman shades is that they are incredibly effective. If you're looking to block out the light, and the heat, these snazzy shades are sure to do the trick. Luckily, however, they're available in a wide range of materials. So if you're looking to simply filter out some of the glare without a full-on blackout, then you can certainly choose some slightly less opaque varieties.
Another benefit is their classic design and versatility. Because they are so simple in both construction and appearance, they can be easily added to any room and complement existing décor. They can be hung in nearly anywhere in the home – from the living room to the bedroom and beyond. Not to mention, they can be custom sized for unconventionally shaped windows. For an added touch of elegance, you may want to choose Austrian Roman shades.
Lastly, Roman shades offer seemingly unlimited potential in terms of patterns and fabrics. Some homeowners may choose plain, solid color neutral shades and accompany them with a more loudly patterned set of curtains. Others select vibrant Roman shades with enough personality and style to hang on their own. No matter which material or style you choose, you can rest assured that Roman shades will help you beat the heat.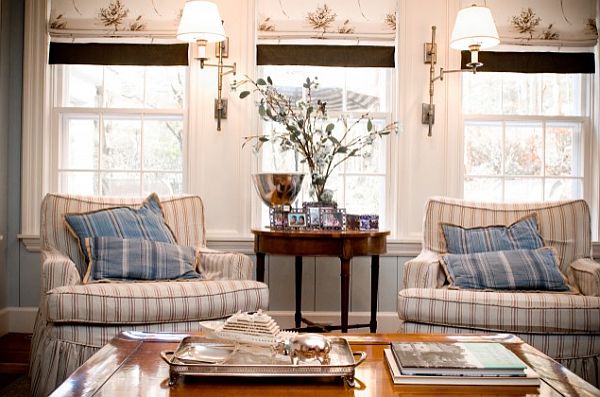 by LKM Design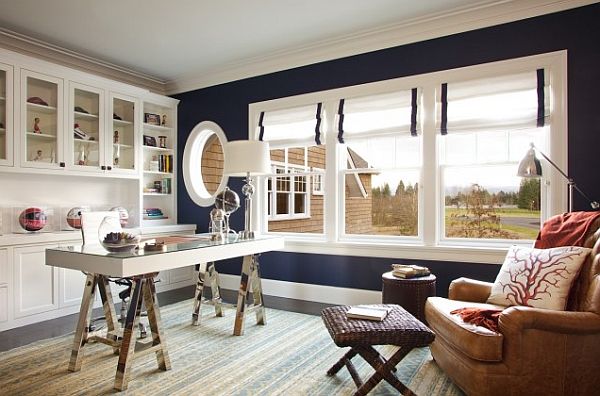 by Garrison Hullinger Interior Design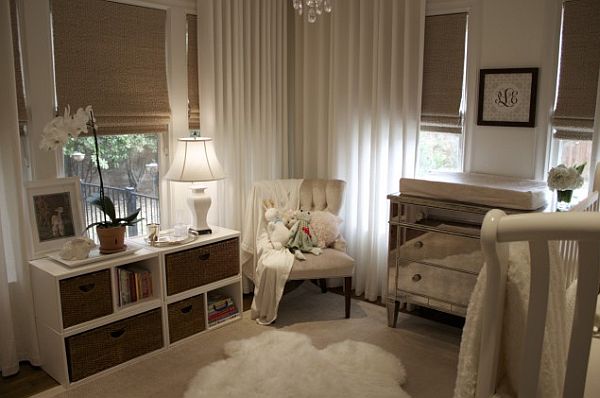 by Amy Lambert Lee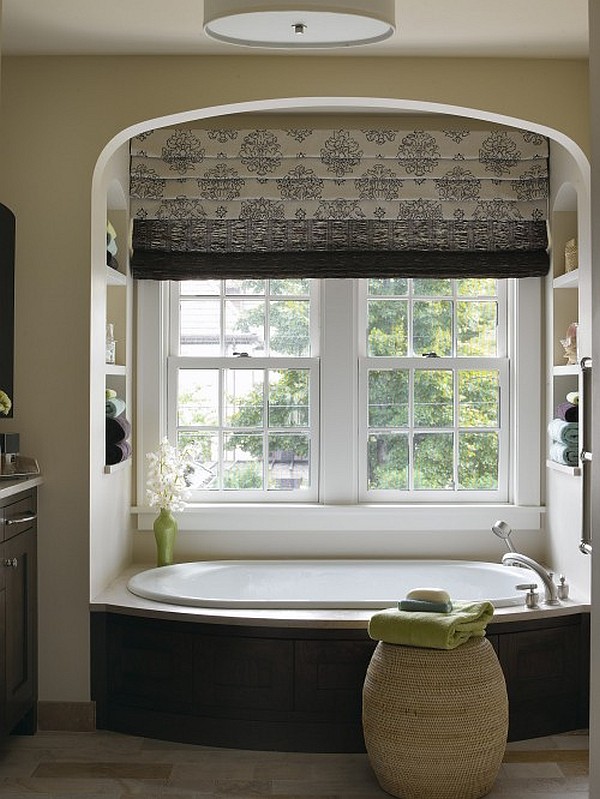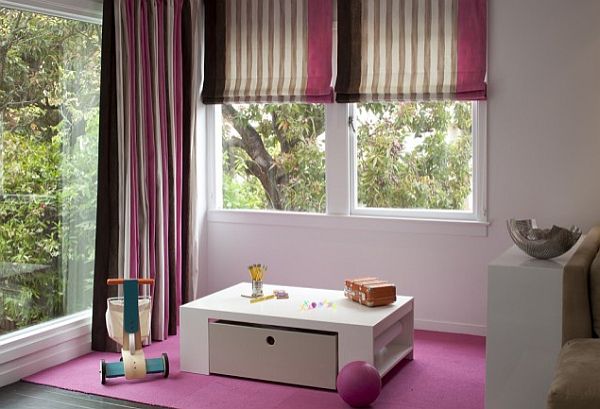 by Artistic Designs for Living, Tineke Triggs