This is a fantastic modern renovation of a former farm house, located in Sao Paolo, Brazil. The architects have transformed it into a luxurious villa with rustic materials, modern furniture layouts and wonderful care for detail by Mauricio Karam.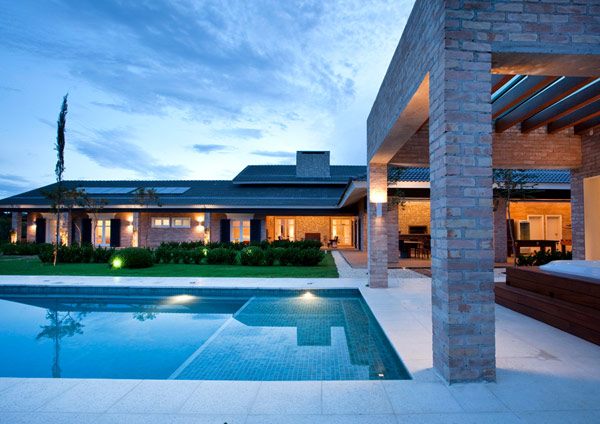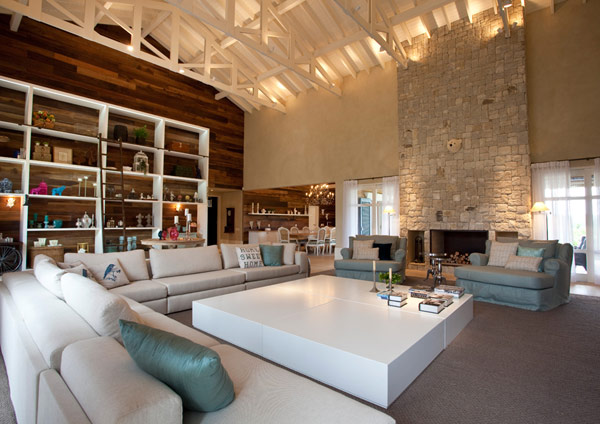 The one-story residence, called Baronesa, has 900 sqm and impresses with 10 meter high ceiling in most of the rooms.
The living room is certainly the focal point of the house and its design, with the splendid display of wooden trusses supporting the ceiling, artistically lit, the finishes with dark wood boards and cream colored rock, encompassing a generous and rather classic furniture layout.
Another artful touch is the association of crystal and ironwork chandeliers with rough and natural materials such as wood and stone, rather than rich artificial finishes, all making for a both elegant and rustic impression.