Some homes delight us with their lavish exuberance and others appeal to us with sleek and contemporary design that seems to be the order of the day. But then there are the rest that startle us with their unusual form and at times sheer audacity of their appearance.
A small town called Vežaičiai in Klaipėda County of western Lithuania may not be a place that most would think of for a cantilevered home that seems like it is more suited for a voyage on the ocean than a stable life on land. And yet the Utriai Residence conceptualized by Lithuanian studio G.Natkevicius & Partners makes for a lovely residence indeed.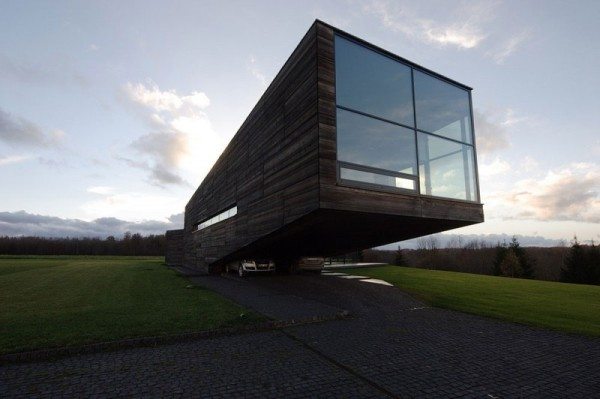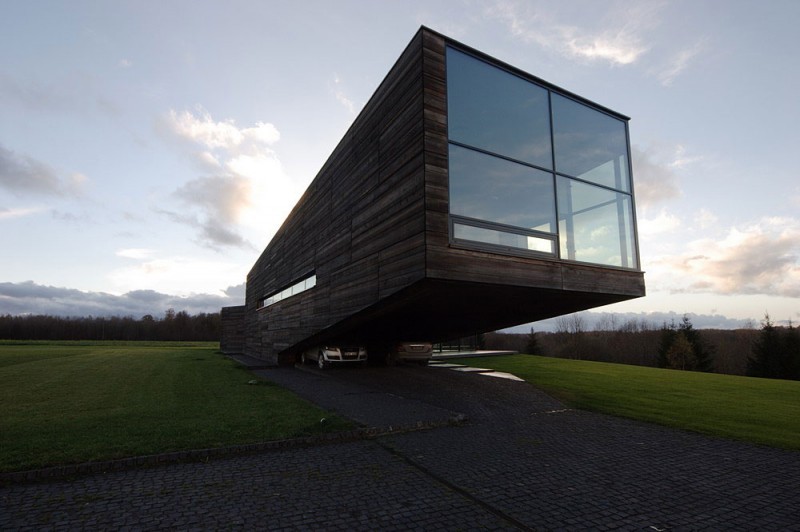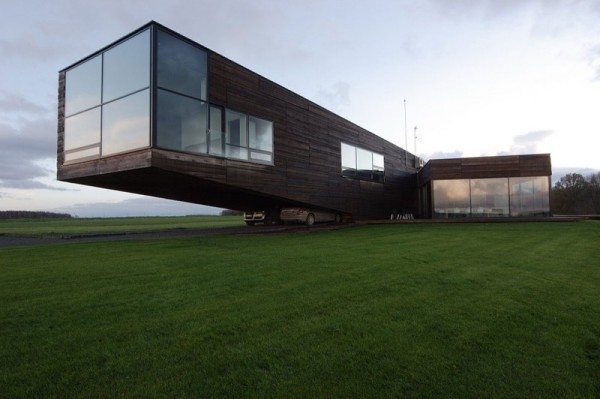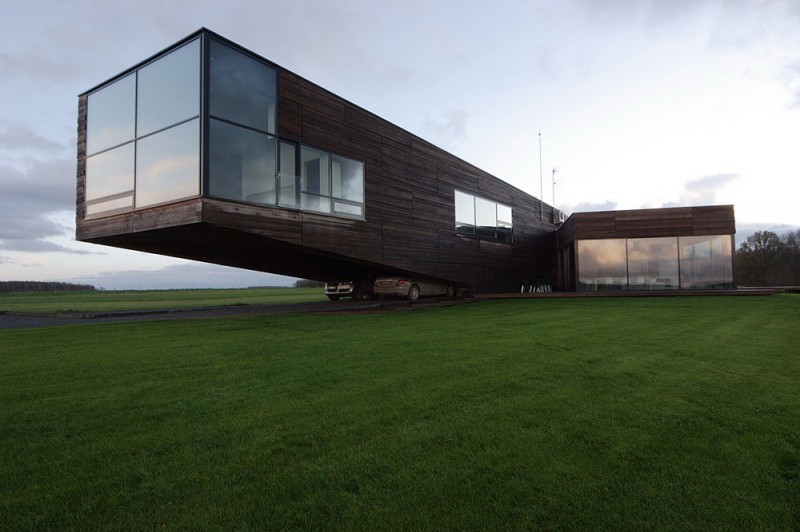 Built for a young family of three and set in the beautiful and lush Minija valley slope, the design of the home is contrary to the more common modern trend of using both glass and wood in a more extensive and exotic fashion. The cantilevered home offers for extra parking space while the interiors seem simple and spacious with stone and concrete being largely used.
The upper levels sport floor-to-ceiling glass windows that offer a lovely view of the valley and the use of neutral tones gives the interiors a laid-back and mellowed feel. With its unusual form and relatively unassuming interiors, the Utriai Residence is all about smart and savvy design.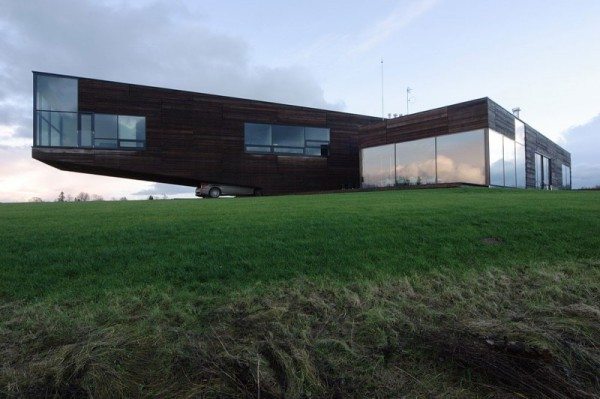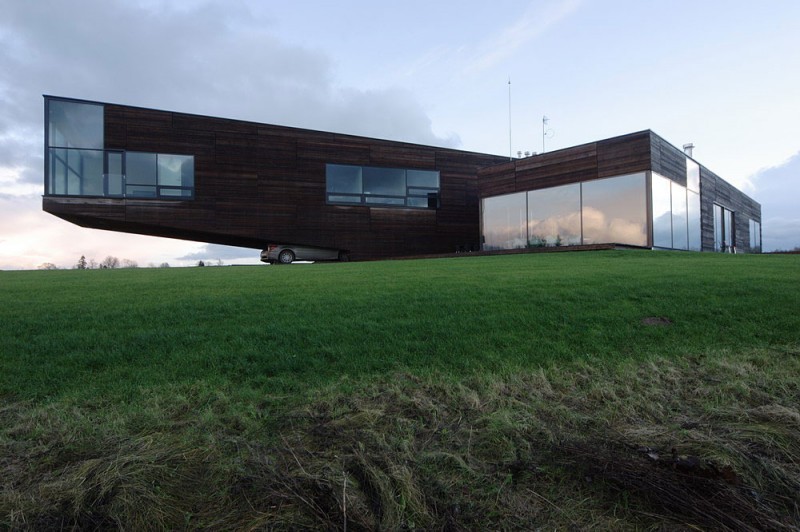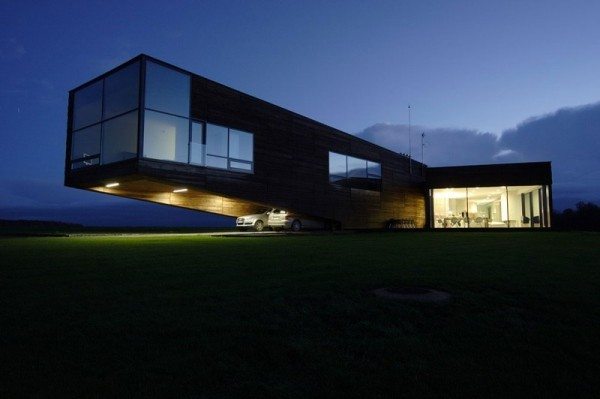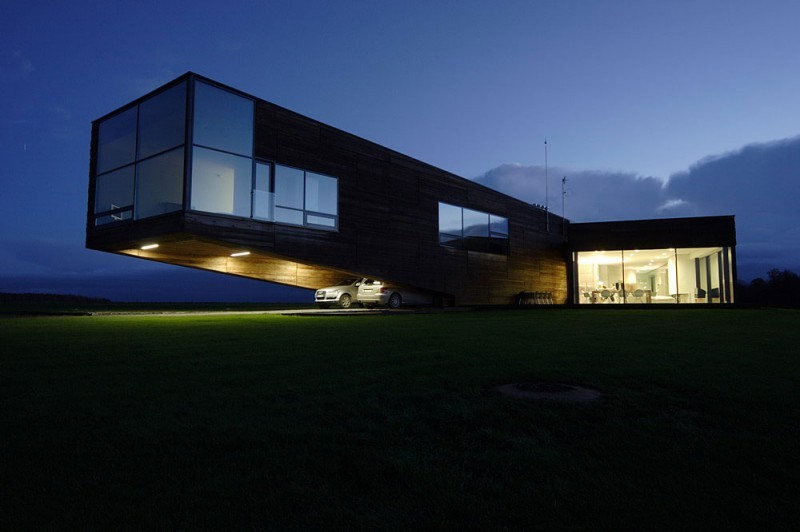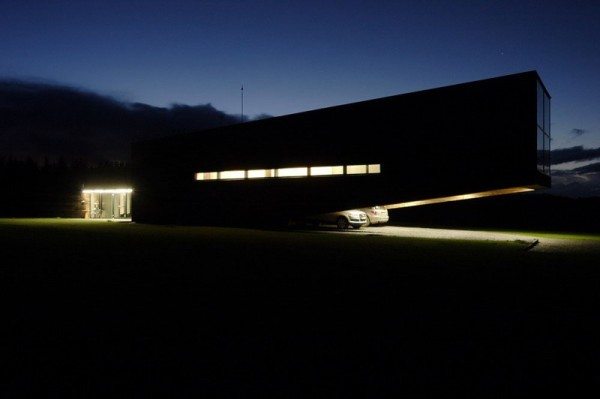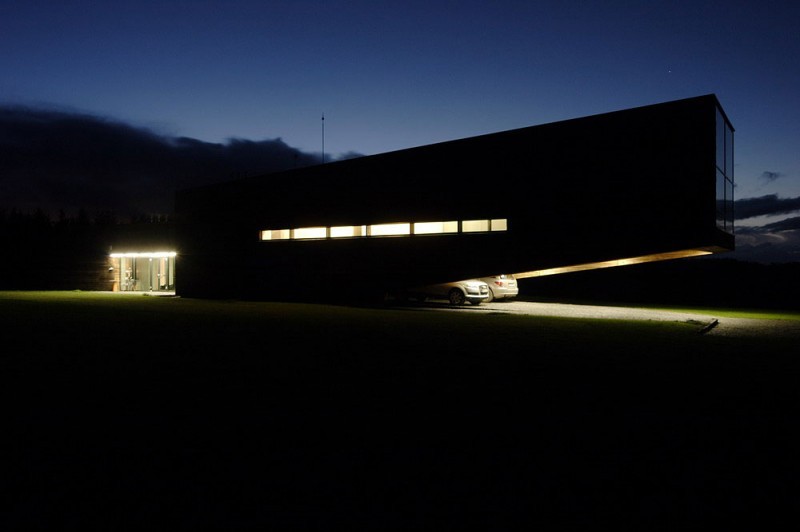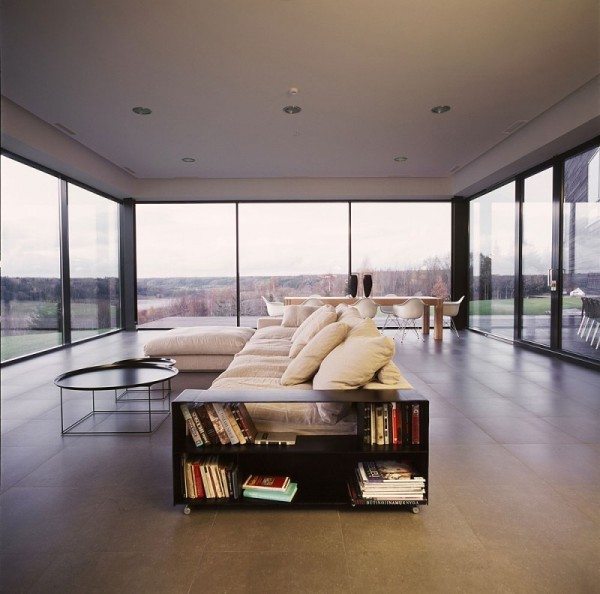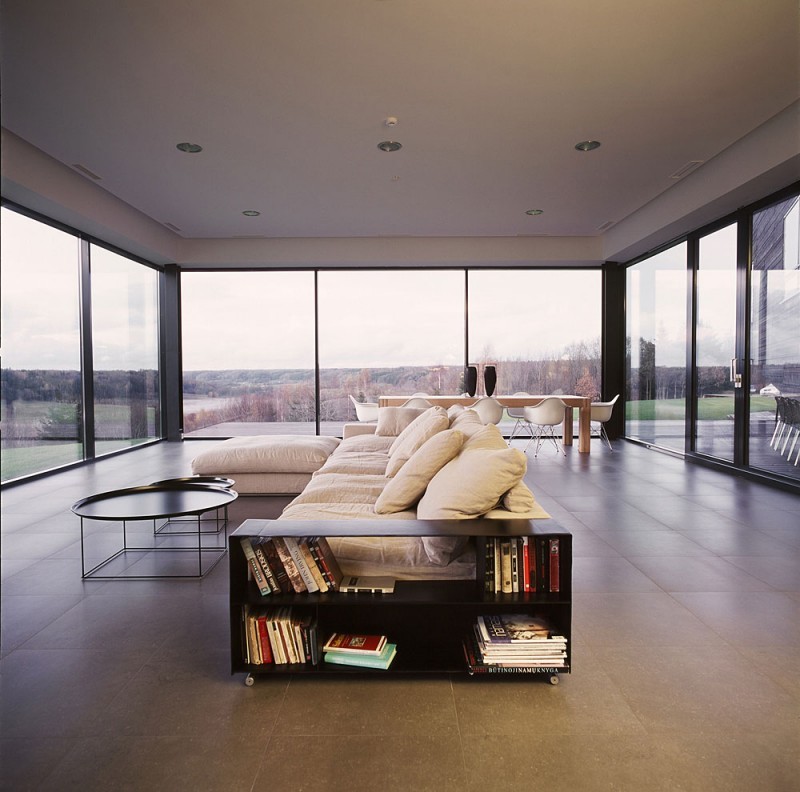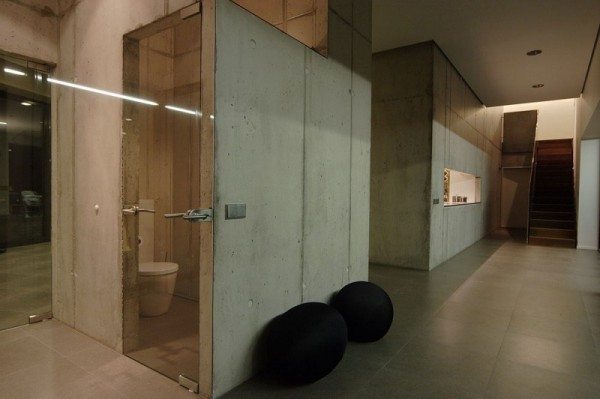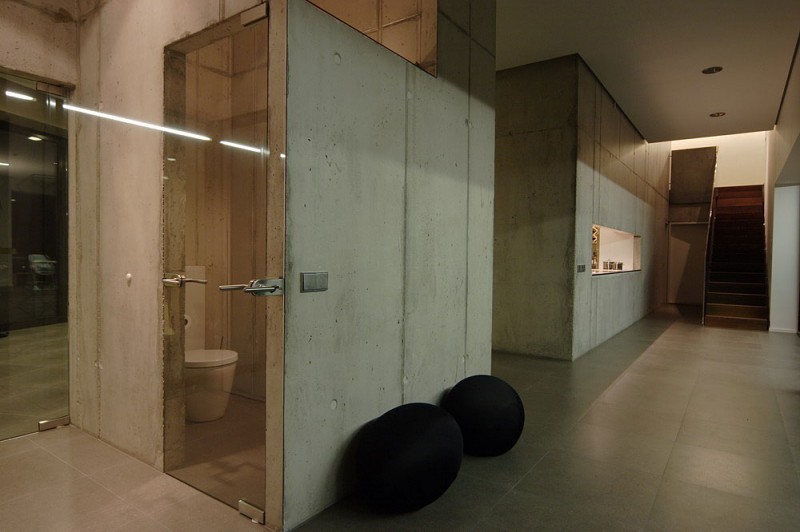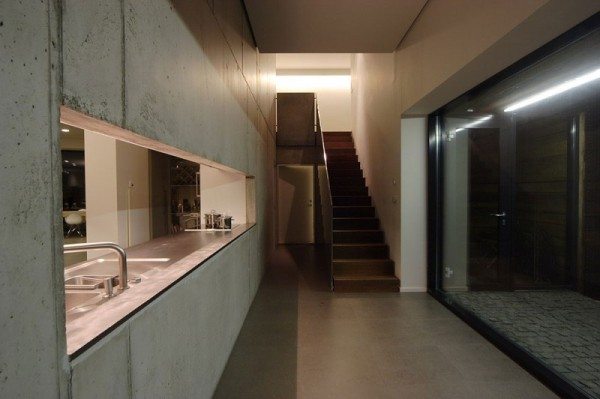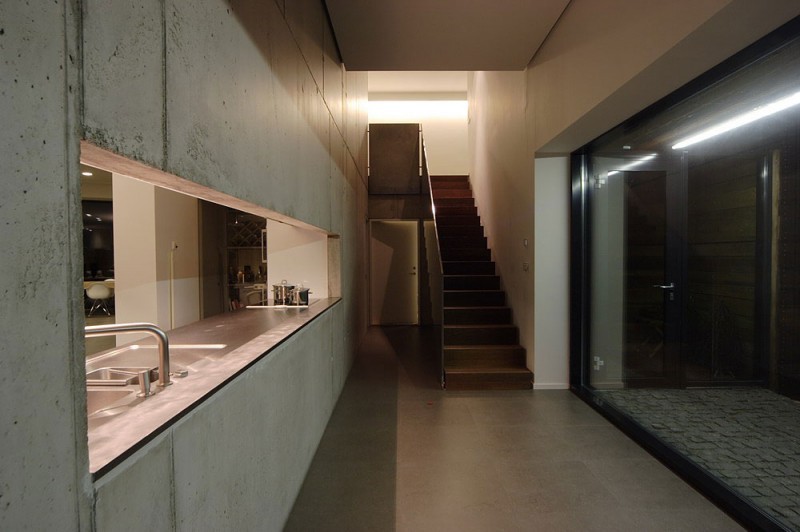 Photos by: R. Urbakavičius