Modern houses are becoming more and more innovative and bold when it comes to experimenting with various styles, patterns and designs. The idea is to try and create a home that gives the owner exactly what he is looking for, while it also stands out from the pack and showcases the skill and ingenuity of those who have designed it. Of course, in the quest for finding that bold new look, one cannot go too far and needs to find the absolute right balance. The Penthouse at the Candy Loft Factory in Toronto, Canada does exactly that with its combination of the classic with the modern.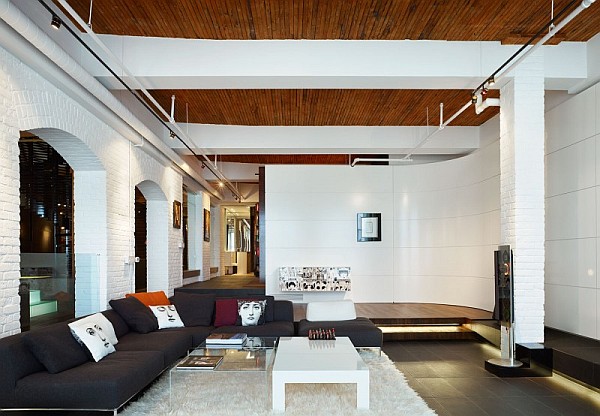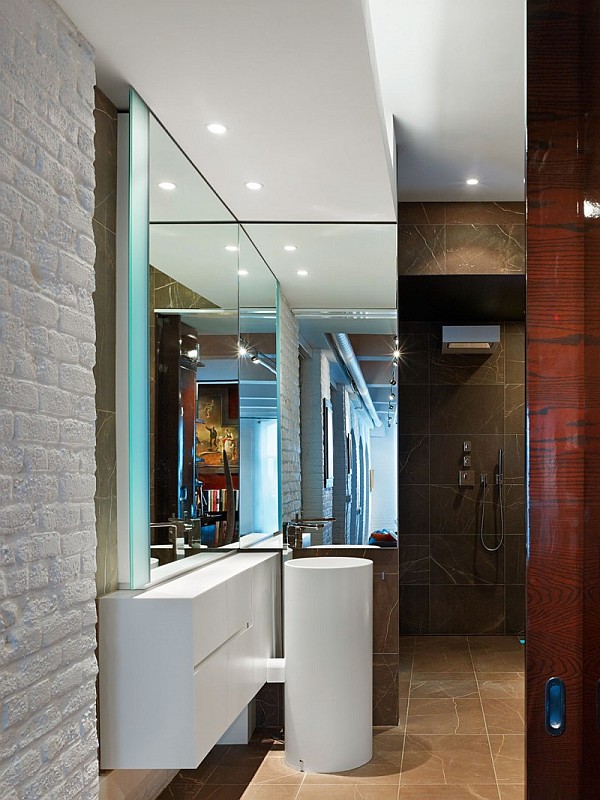 Designed by design studio Johnson Chou, this beautiful house seems to offer two entirely different worlds packed into one. The ground floor sports the kitchen, living, dining, study and guest quarters, which are all clad in some old-world charm with the use of ebony wood veneer panels. It is not so much the architectural style, but the use of materials that changes drastically as we move up the spiral steel staircase into the second tier, where the bedrooms are clad in white stone and present a contemporary look to the core.
And the contrast amalgamates seamlessly and some wonderful views from the second tier thanks to the large glass windows ensure that the home is complete with everything that its owner, who is an avid traveler and camping enthusiast, asked for.