While living in a small apartment can mean that space is limited, decorating options are limitless. By finding creative ways to add storage space and giving each area of the apartment a distinct feel, even the smallest living spaces can be transformed into a warm, inviting environment.
Today there are many furniture pieces that also contain storage compartments, such as chairs, ottomans, benches, and beds that have drawers underneath. These furniture items can be extremely useful in solving critical storage issues while serving a very functional purpose, such as providing an area for sitting or sleeping.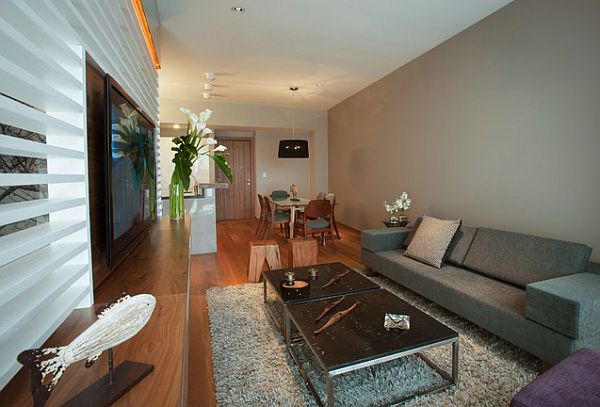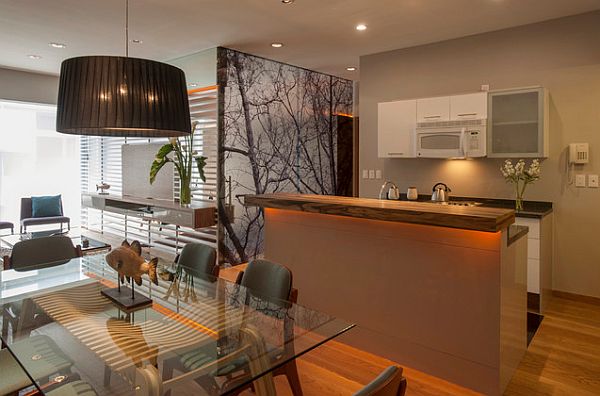 Using decorative containers like wicker baskets, trunks, and more visually appealing boxes to store items can also add a creative touch while minimizing clutter.
Dividing a studio apartment into sections can also create the illusion of having a larger apartment. Room dividers can be used to create add privacy, and they also instantly add another wall against which furniture can be placed.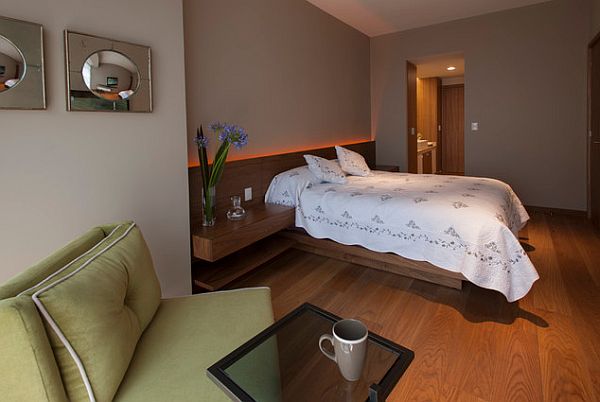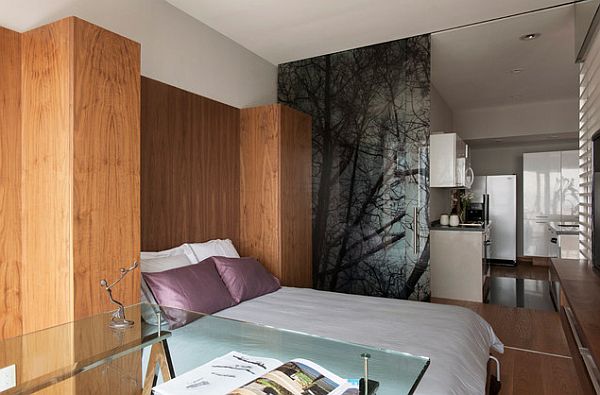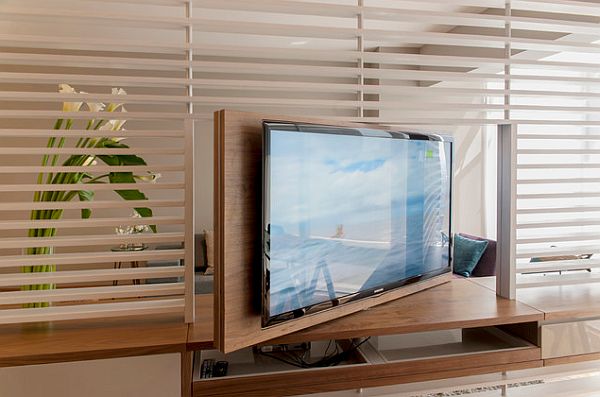 Images above by Vgzarquitectura y diseño / Photography by Jaime Navarro
In apartments that may be too small to use room dividers, simply grouping furniture together according to its purpose (putting a bed and dresser in one area and a loveseat and cocktail table at the opposite end of the apartment) is much more effective in creating definitive living spaces within a studio room as opposed to placing furniture in a more random arrangement. In addition, strategically placing decorative mirrors on walls and avoiding the use of blinds and dark window dressings allows light to enter the space and to be reflected, which will make the interior appear larger.
Decorating a small apartment can be challenging at first due to space constraints. However, by choosing the right furniture and storage items, arranging the layout to best maximize space, and allowing as much light to enter and brighten up the space as possible, even the smallest apartment can feel larger and more welcoming.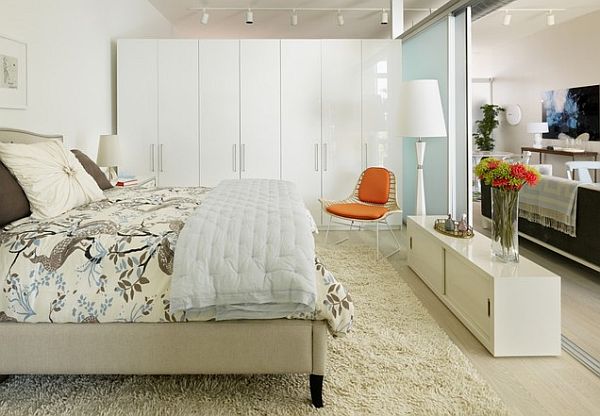 by Incorporated / Eric Straudmeier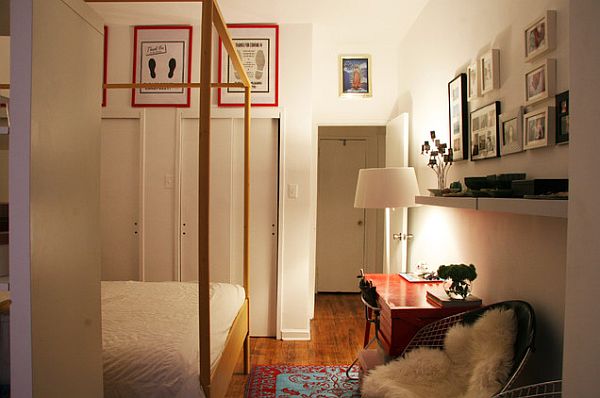 by Luxe Studio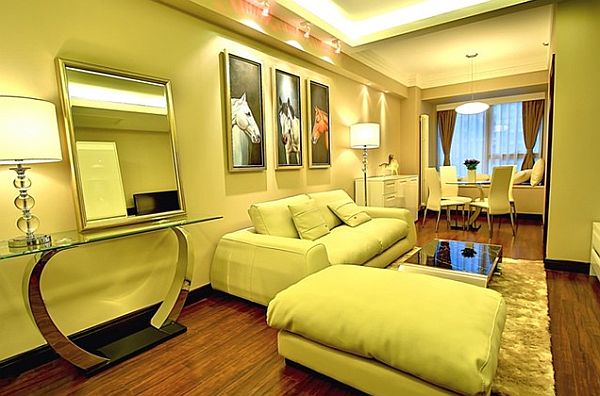 by Ethan C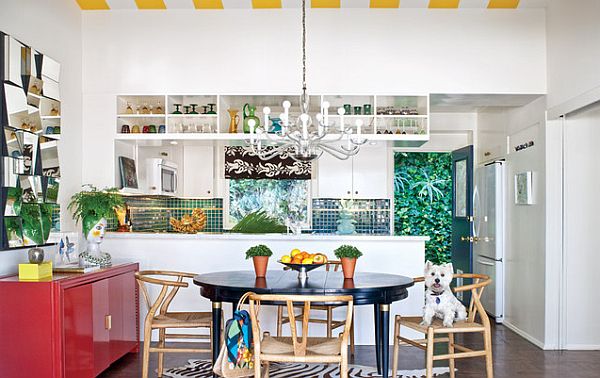 designer Molly Luetkemeyer / by California Home+Design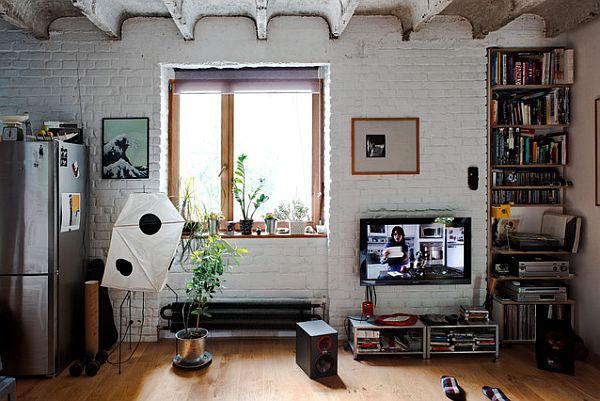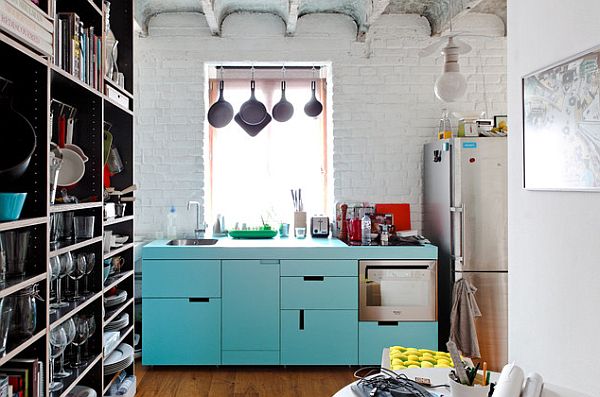 Industrial looking Bratislava apartment by Gut Gut (above 2 images)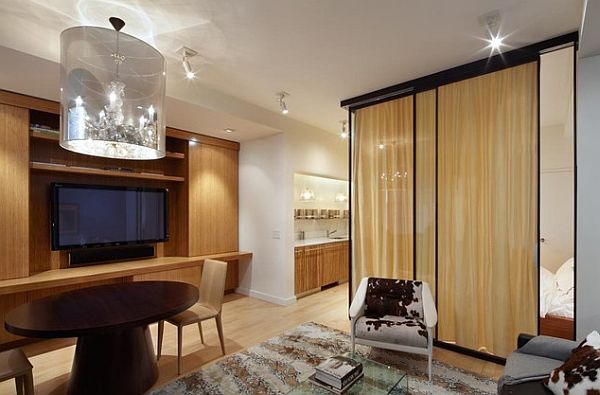 Design Team: John Beckmann, with Richard Rosenbloom / Photography: Mikiko Kikuyama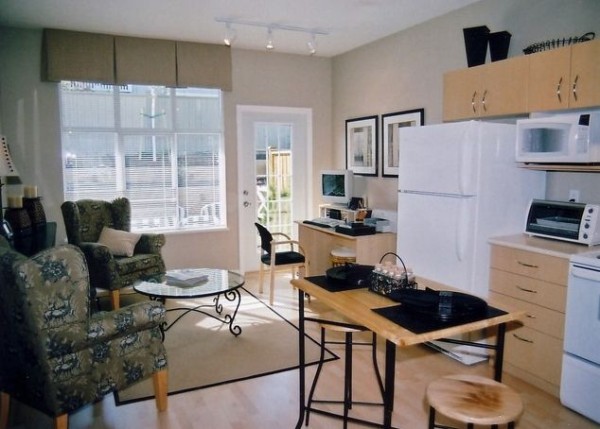 by Michelle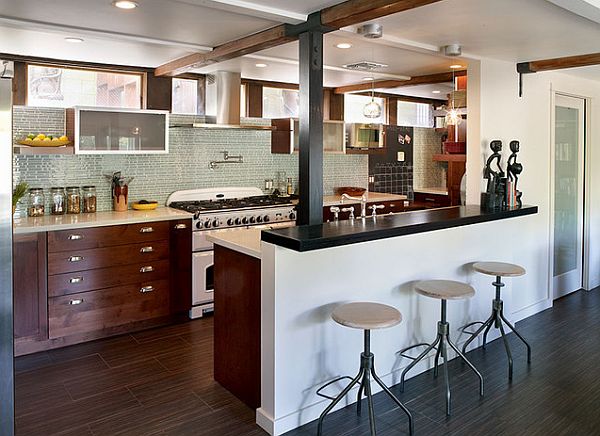 by Erica Islas / EMI Interior Design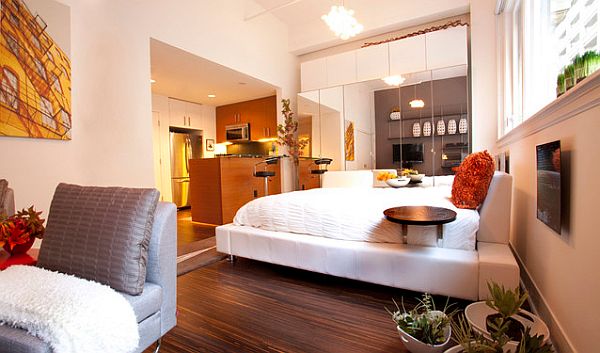 by Susan Diana Harris Interior Design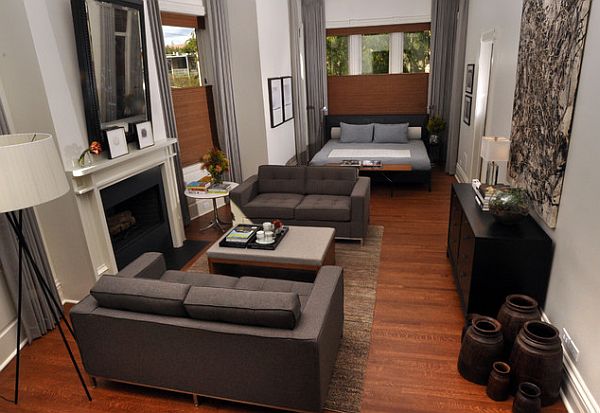 by Nicholas Moriarty Interiors