Summer is almost upon us, along with twelve weeks of (hopefully) sun soaked excitement. This means back yard barbecues, gatherings of loved ones and late nights accompanied with cold beverages. When you think back on your fondest childhood memories of summer, it's likely that a majority of these moments took place on the back decks of your friend's and family's homes. It's a popular gathering place and the perfect space to enjoy the great seasonal weather.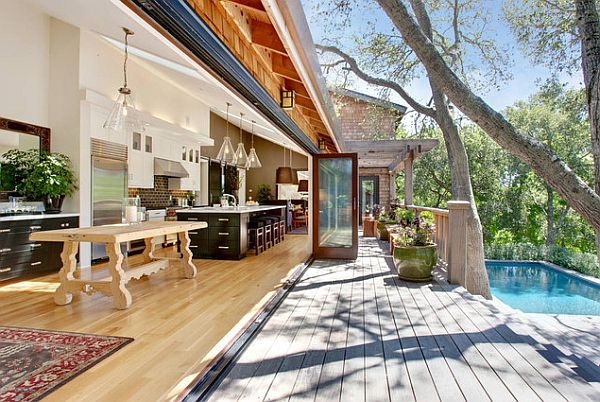 However, over time, your deck can start to show a little wear and tear from all of those outdoor parties and inclement weather. From discoloration, and water damage to sunspots and weakened boards, even the best quality decks eventually need a little tender loving care.
Here are three steps to getting your deck in shape just in time for summer.
Repair – Check for weakened, cracking or rotting boards. In addition to being an eyesore, these areas can be dangerous and should be repaired quickly. In some cases, the boards may need a full replacement. Simply measure the board and head to your local home improvement store for some pressure treated replacement lumber.
Resurface – A resurfacing can fix most of your deck's cosmetic problems. Start by removing all furniture and pressure washing the entire area of the deck. Be sure to attack spaces between the boards as well. Afterward, use sandpaper to sand off any other stains that could not be removed by pressure washing.
Repainting – You have many choices as to how you will finish up this project. Some people prefer to use stains while others like to use paint. Whatever you use, make sure it is of high quality and can withstand weathering. Some products contain water repellents or UV protectants – which are great for outdoor spaces and can help preserve your deck for longer.
Allow your deck to fully dry for at least 24 hours before replacing your patio furniture. However, once you do, feel free to take a seat, crack open a cold beverage and admire your handiwork.