Returning home from a stressful day at the office or a weekend of helping a friend with a lot of heavy furniture move, slipping into a relaxing spa is just the thing to relax those tight and sore muscles. While just about any spa would do that chore, a luxurious one that is candy for the eyes relaxes the mind and helps you unwind.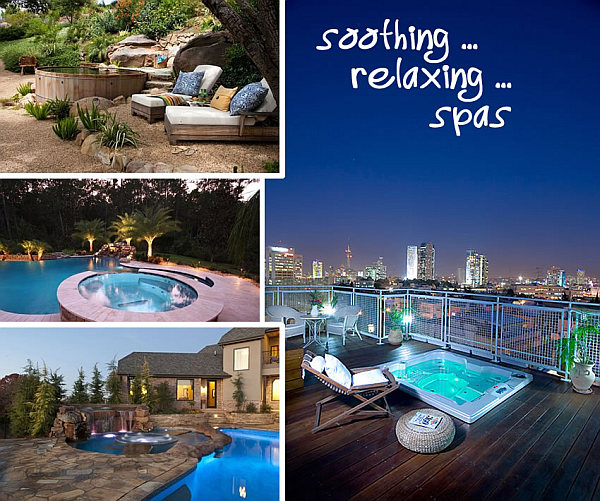 Imagine arriving home to this wonderful pool and spa combination. A touch of the remote and the spa and waterfall magically appear. Silently slip into the water in the spacious pool for a few laps to stretch out the muscles. Dive beneath the surface and take the underwater tunnel to the magic spa to have your body gently pummeled into submission while watching and listening to the waterfall.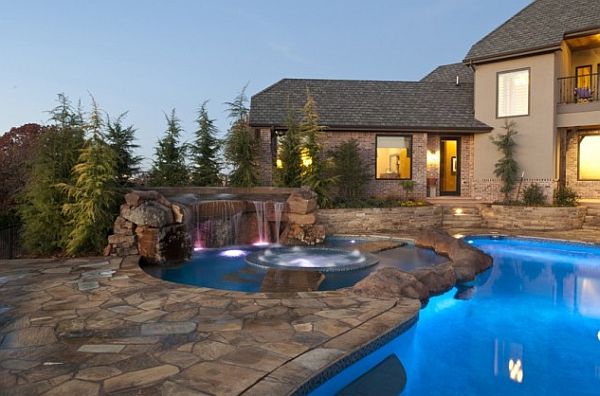 by Caviness Landscape Design
Ahhh! A glass of cabernet and a platter of fruit and cheese are fine accoutrements for this spa. Relaxing in the swirls of the water you can gaze across to the outdoor fireplace and become mesmerized by the flames. A break now and then to excite the pallet will take your worries of the day away. Surrounded by some attractive plants in the evening will supply the oxygen to cleanse your mind.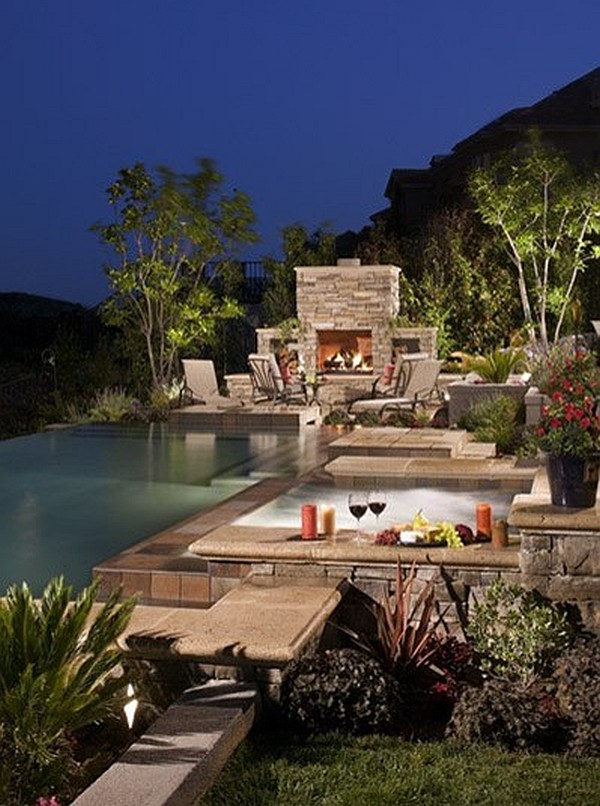 by AMS Landscape Design Studios
After a day of dealing with the hustle and bustle of the downtown city life, a well-deserved rest is just what the doctor ordered. Imagine looking out over the cityscape in the dark watching the twinkling lights as you soak away your cares. After your limbs are relaxed, you can read a magazine as a cool summer breeze soothes your skin.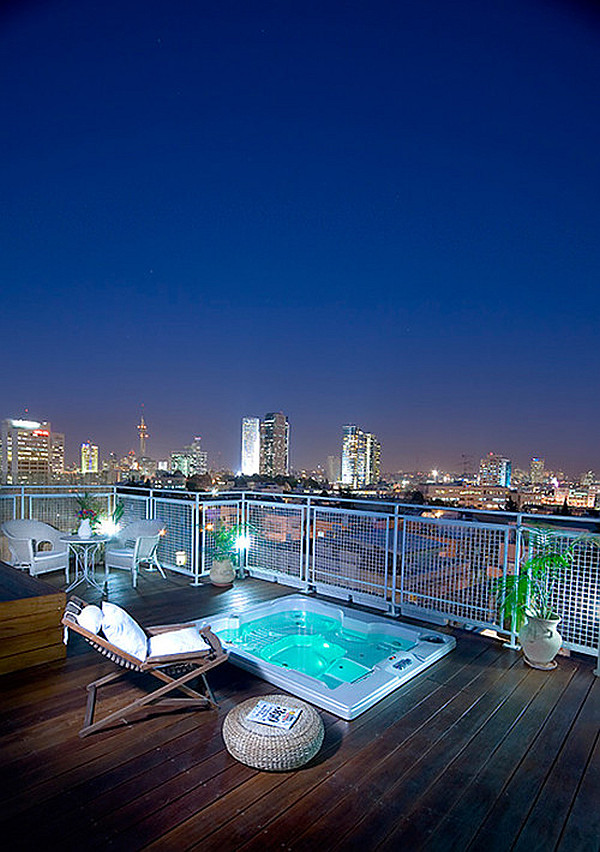 by Elad Gonen & Zeev Beech / Architect : Dror Rimok
A vanishing edge pool is a popular addition to any home. So how would a vanishing edge spa to join in the illusion of drifting off into nothingness? Just let your mind drift off in this spa while enjoying the palms for a tropical feel. Add a fire pit and it can't get much better as a refuge from the busy day.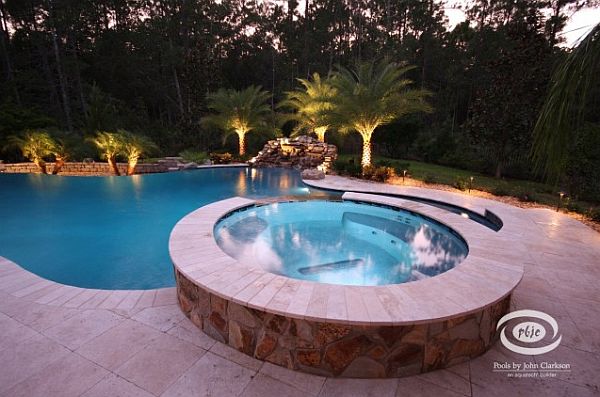 by Pools by John Clarkson
Bring back the country feel of swimming in a water tower, even if you are afraid of heights. This rustic spa transplants the country into the shore with a sand-pebble beach feel. Looking at the scrub brush and the desert plants, you can also imagine you are at your own private oasis. Then imagine combining them all together for the full-impact release to knock out your inner stress.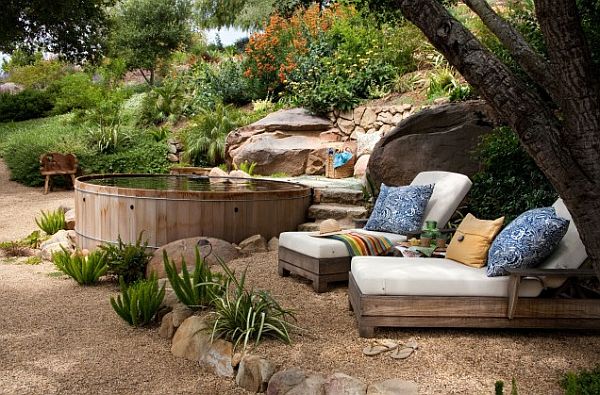 by Grace Design Associates
In order to immediately enjoy an evening in your favorite spa, you need to keep it clean. You can also keep out the leaves for the country residents and pigeons for the city folk with your choice of spa covers.
Would you like to show us your hot tub, or your favorite spa? I bet there are plenty more ideas for a soothing, relaxing, charming-looking experience.