Modern architecture and design is not just about minimalism and bling. Contemporary homes go a lot beyond stylish interiors and sleek lines and this ambient house in San Mateo County, California is an example of how one can expand the interiors a lot beyond the four walls and ensure that the serene surroundings seem like a natural extension.
The Creekside Residence designed by studio Bohlin Cywinski Jackson uses many natural elements, which make it a part of the western oaks, Douglas fir, and the lush green yards that are part of this lovely creek.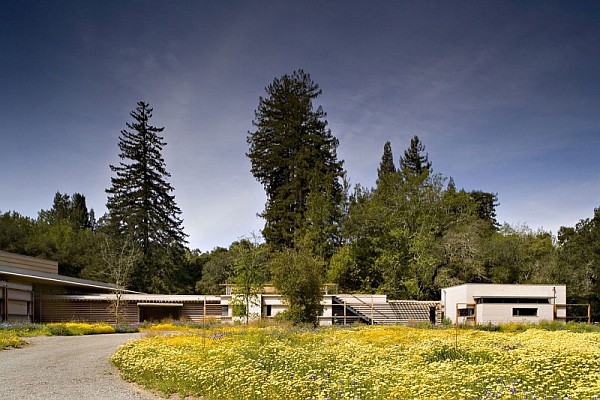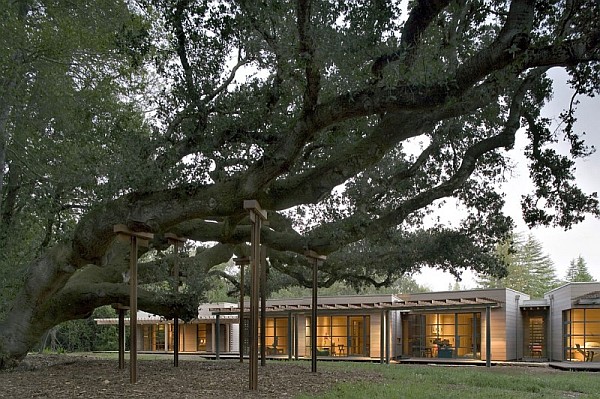 The 10,200 square foot home seems to use mostly wood to ensure that the aesthetics of the interiors remain modern and yet 'natural' at the same time. The cantilevered roofs along with the lavish use of floor-to-ceiling glass windows ensure that there is plenty of natural ventilation along with some lovely views of the green that lay outside. While the common areas and the sitting space provides for some lovely views, the bedrooms offer contrasting privacy, which ensure that you have the best of both worlds.
The interiors are kept simple and not crowded and the ergonomic furnishings also help accentuate the home's understated beauty. The stylish pool and the natural panorama surely allow you to kick back and live life at your own gentle pace. (found on HomeDSGN)