Today we're visiting France. And Germany. Actually, to be honest, I'm not going to take you on a tour to these amazing European countries, we're just going to have a bite of both worlds. We're virtually visiting the Parisian apartment of interior designer Joséphine Gintzburger, and getting to know more about her philosophy. A philosophy that combines fashion with the sleek lines of minimalist design — a rather attractive contrast, I must say.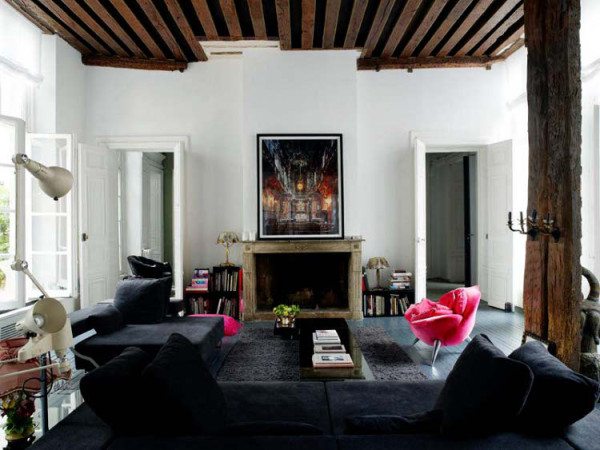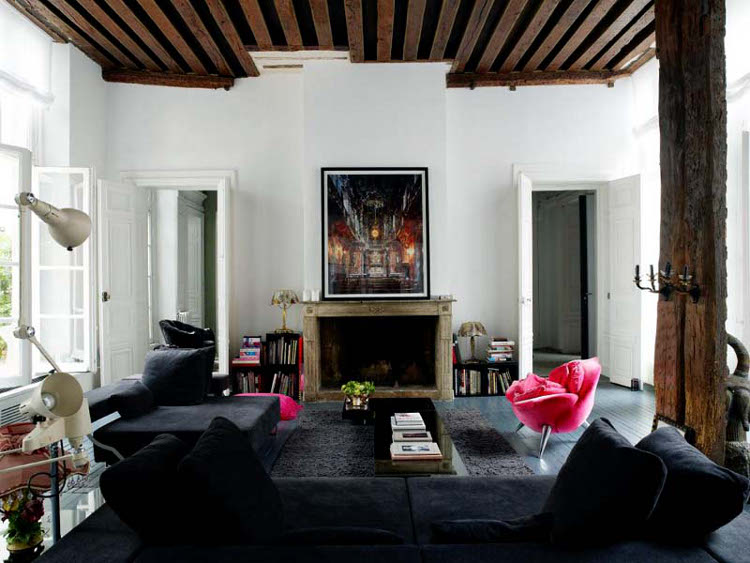 Joséphine's home is all about showing off her personality by creating a unique and personal living space. Everything that you see or touch is so nicely arranged, so chic, so perfect!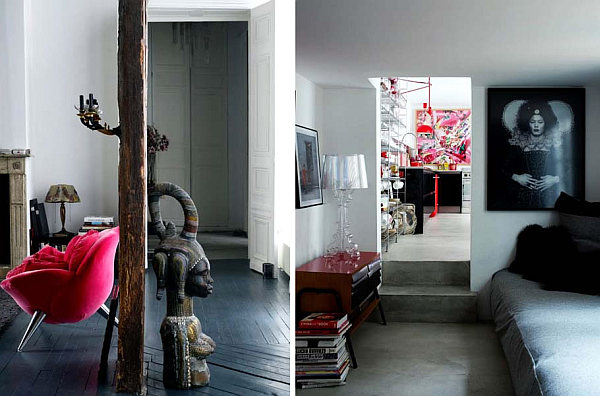 Located in the neighborhood of Saint Eustache, this amazing 2,150 sq.ft. (200sqm) apartment is the best interpretation of a cozy home with so much character and identity, right in the heart of a bustling city like Paris.
Personally, I would like a better balance between a masculine and a feminine interior design, but pretty sure many of you will actually love the mish mash of styles and eras with all those antique furnishings and retro touches. Guess I'll have to spend more of my time in that beautiful black furnished living room.
How do you like it? (found on DesireToInspire)