Working from home allows people to enjoy a more laid back, comfortable pace and eliminates the need for a commute – but it also comes with its own unique set of challenges. Often, working from a home office can present a threat to productivity and it can often be difficult to maintain a professional edge with so many distractions abound. One of the key methods of turning telecommuting into a workable solution is to design a home office space that is in line with your needs.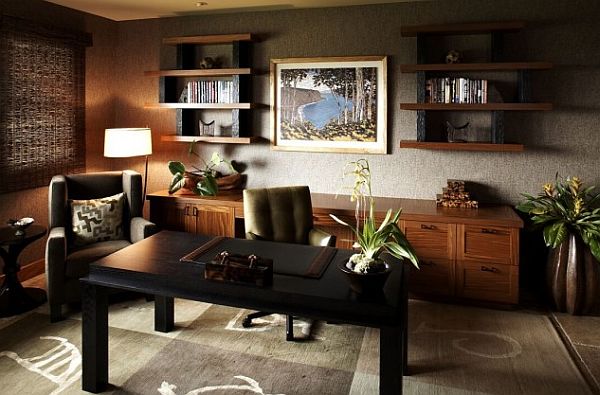 by Willman Interiors / Gina Willman
Firstly, if you live in a home with others – be it roommates, your partner, children or rambunctious pets, you will need to ensure you have a space that is reserved just for work. Your living room sofa should never be your home office – nor should your kitchen counter. Instead, choose a space that will exist only for the purpose of work, and preferably a room that is separated from the rest of the house with a door.
Having a separate place to work serves as an insurance that you will have a calmer mind thereby making you more productive. But if you work from home, you may need more than a simple home insurance to cover your business needs. You might want to check new insurance plans that especially cover home offices.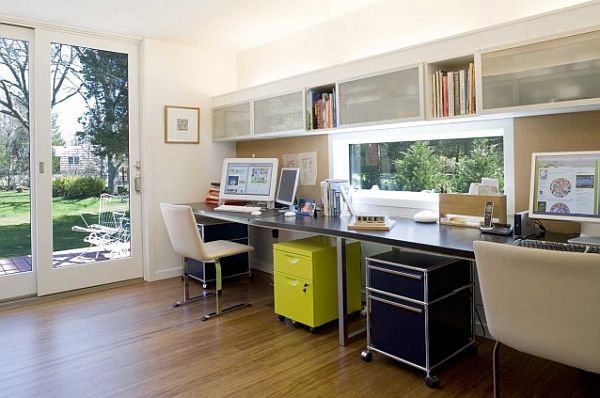 by ASAP house / Studio Kiss
Next, focus on storage and organization. It's a proven fact that a more organized workspace increases productivity. To help you reach this goal, invest in a bookshelf, filing cabinet and decently sized desk. Utilize stainless steel, wicker colorful plastic magazine boxes, baskets and desk-top organizers to combat the clutter and provide a sleek touch. Hang a large bulletin board in plain sight where you can tack important reminders and messages to yourself to stay on top of your work.
Choose relaxed, serene colors for your walls and be sure to add personal touches – such as photos and artwork – but don't overdo it. Remember that a home office exists for work purposes and the more relaxed the design, the further you may venture from a professional demeanor. Additionally, be sure to choose proper lighting and a comfortable chair – both of these elements will contribute to productivity.
Lastly, ensure that work items stay in your office space and home items stay elsewhere in the house. Stray children's toys, a television and other items for entertainment can be disruptive and further blur the line between work and home life. By maintaining a home office that is work-friendly, you will increase your productivity and reduce common home distractions.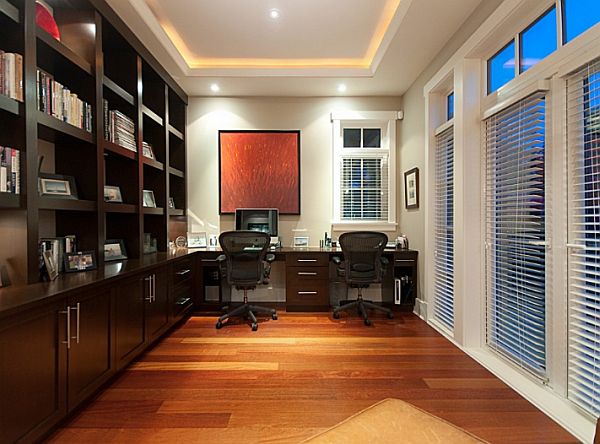 by Peter Rose Architecture and Interiors
Here are a few examples of amazing home offices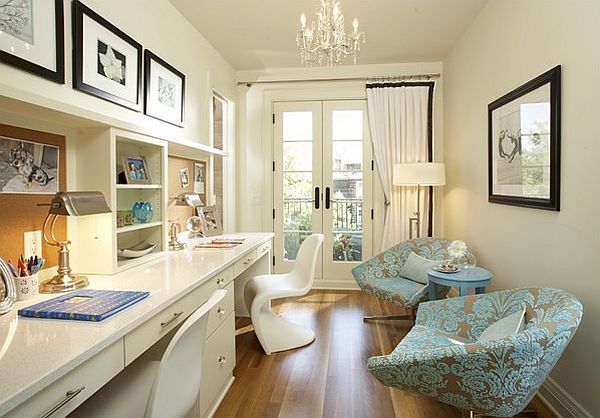 by Martha O'Hara Interiors / Photography by Karen Melvin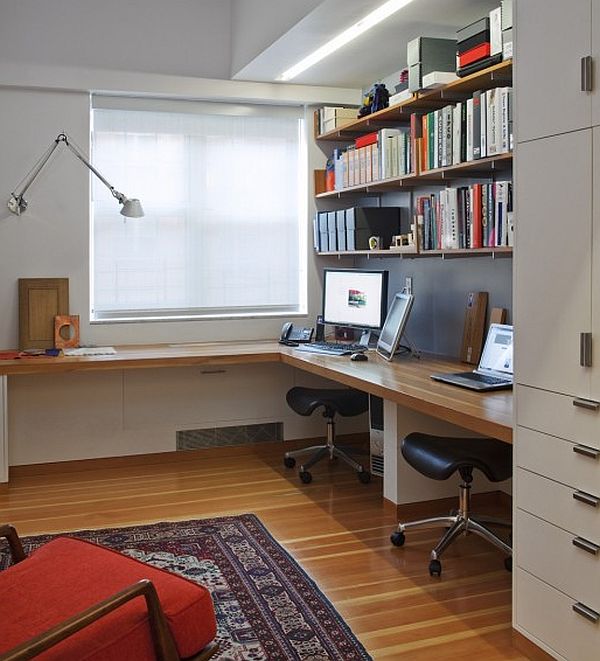 by Mabbott Seidel Architecture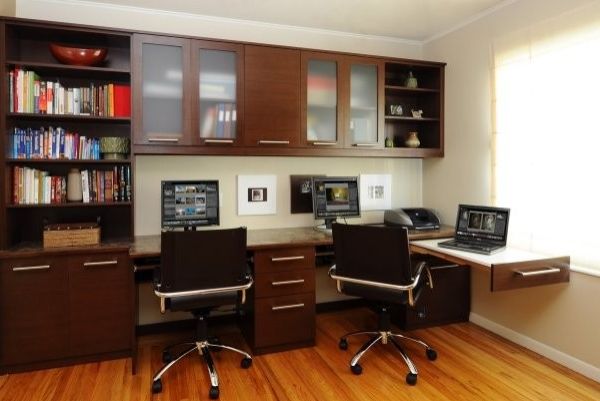 by Malka / Closet Innovations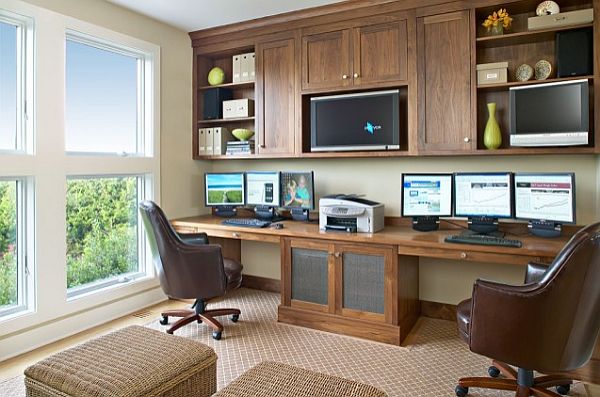 by Kitchens & Baths, Linda Burkhardt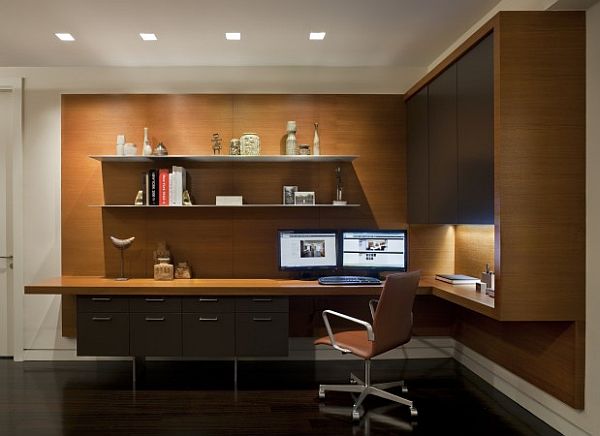 by Ian Engberg / Photography by Michael Moran