One of the most appealing aspects of a home is its interior design. But ask anyone in the real estate field and they'll say that the exterior is just as important. Nestled on the perimeter of the Silver lake reservoirs in LA, California, the Redesdale Residence definitely proves our point — it's been conceived by the architects at Space International, offers some amazing views and stuns with its great outdoors.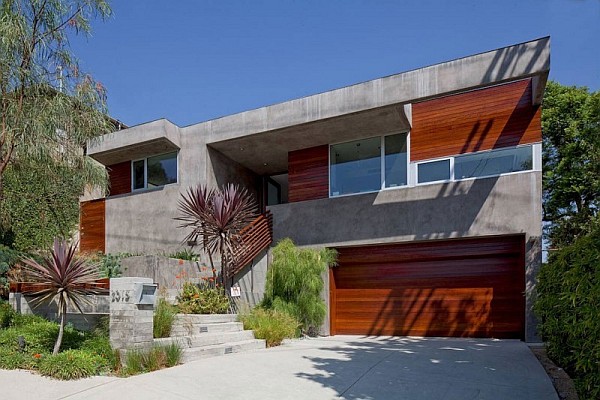 That does not mean the indoors are bland by any means whatsoever. In fact, the home itself compliments the surroundings wonderfully well and the extensive use of glass ensures that you have ample views of both the reservoir itself and some lovely landscape of the San Gabriel Mountains.
The spacious kitchen with the clean white interior seems to bring out your culinary desires. The ample dining area with the view makes sure your dinner guests simultaneously receive the benefits of your cooking and the wonderful outside.
The house sports 3 ½ levels and the central staircase links each of them, with the master suite being placed in the top most floor.
The outdoor wooden deck holds the promise of some lovely evenings. The strategic placement of the exterior lighting makes for an enjoyable entertainment space without being overly bright. The flush fixtures make for an unobtrusive and clean look when they are not in use.
The clever use of plaster and wood for the facade ensure that you have the privacy that you require.
Blending in the contemporary with the classic and nature with lavish lifestyle, this house is the complete package. (found on HomeDSGN)