Singapore and South East Asia is catching up pretty fast with eco-friendly construction methods. The buildings, the homes of the region are becoming more and more eco-conscious. Conjured up by Formwerkz Architects, the Maximum Green House is another wonderful example of that as it incorporates some distinctive design features along with a bit of green to offer a beautiful contemporary home with a twist.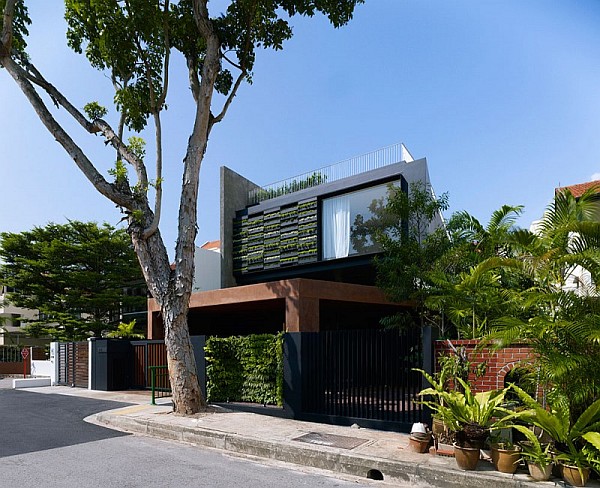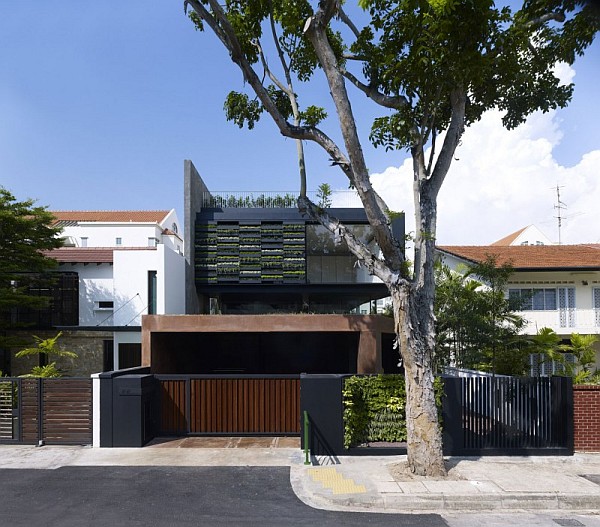 With the structure of the home itself occupying all the area of the plot available for construction, the designers went ahead and incorporated a vertical garden that allows the residents of the home to grow some green in the limited space. On the top floor is a 'Planter Screen' which acts as a wall that ensures privacy while also growing little shrubs and vegetation which bring freshness to the home. The Maximum Garden House itself was designed with the specific purpose of letting the parents in the house keep a constant eye on the kids, even if they are not in the same room.
The sloping rooftop is another feature that gives the home an exclusive look and with an area for outdoor dining and barbeque added at the flat portion of the roof, the designers have tried to bring together the best of form and function. And they seem to have done a pretty good job at that.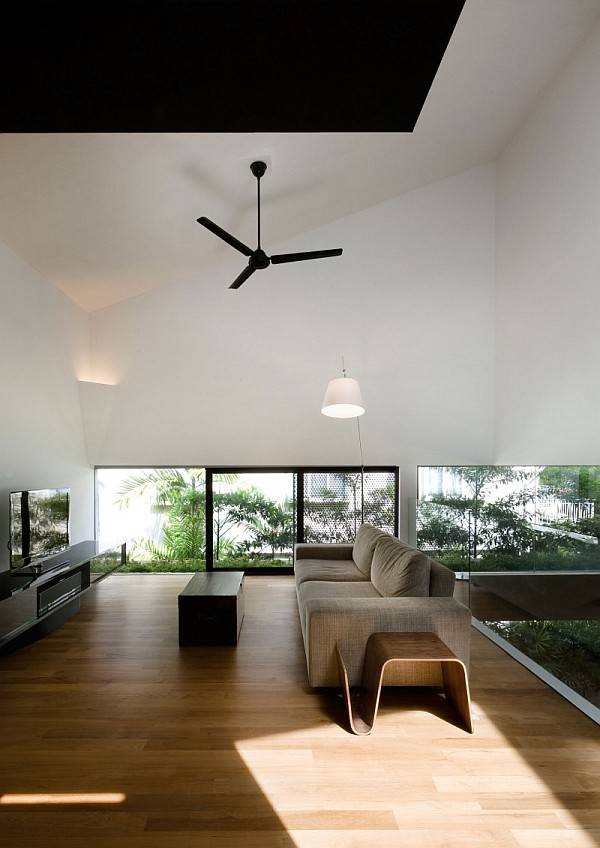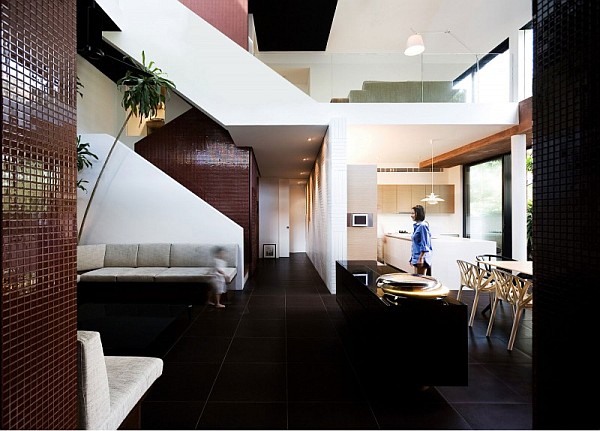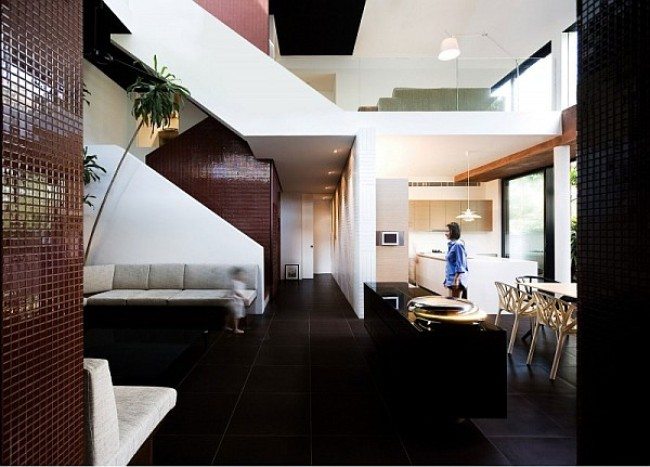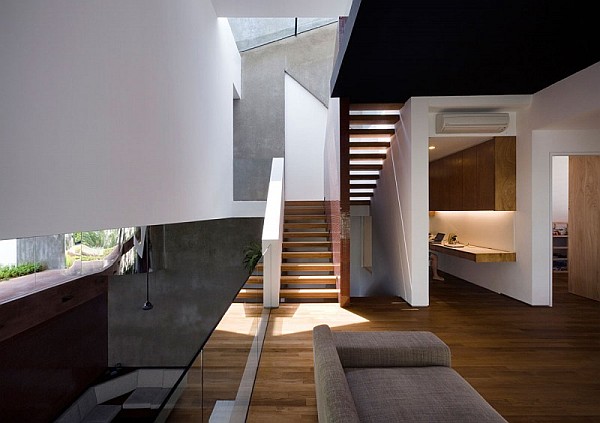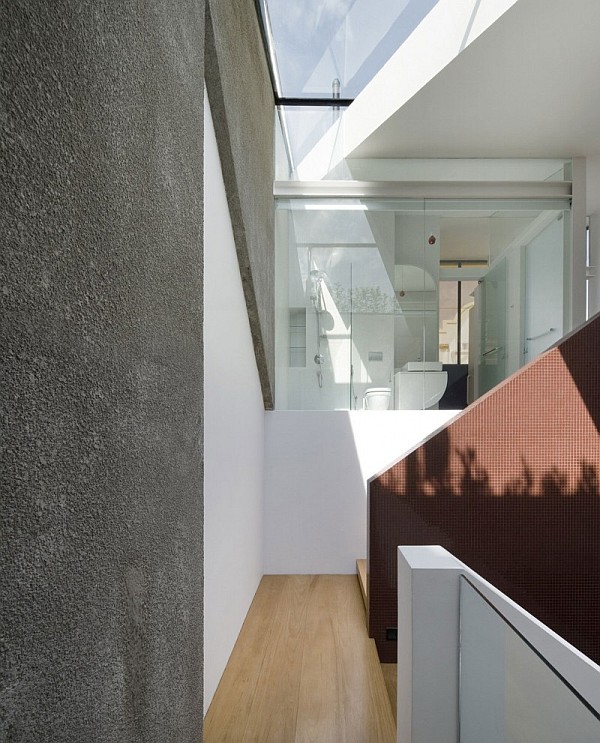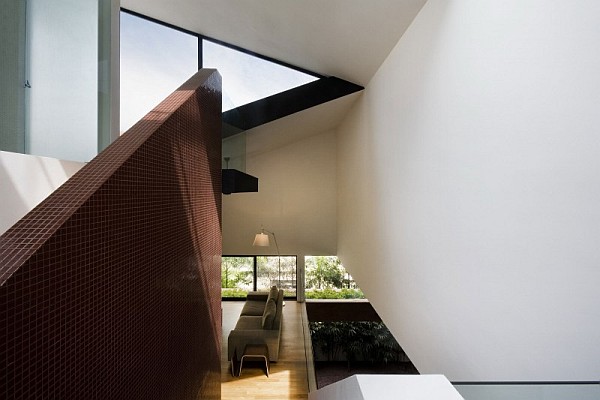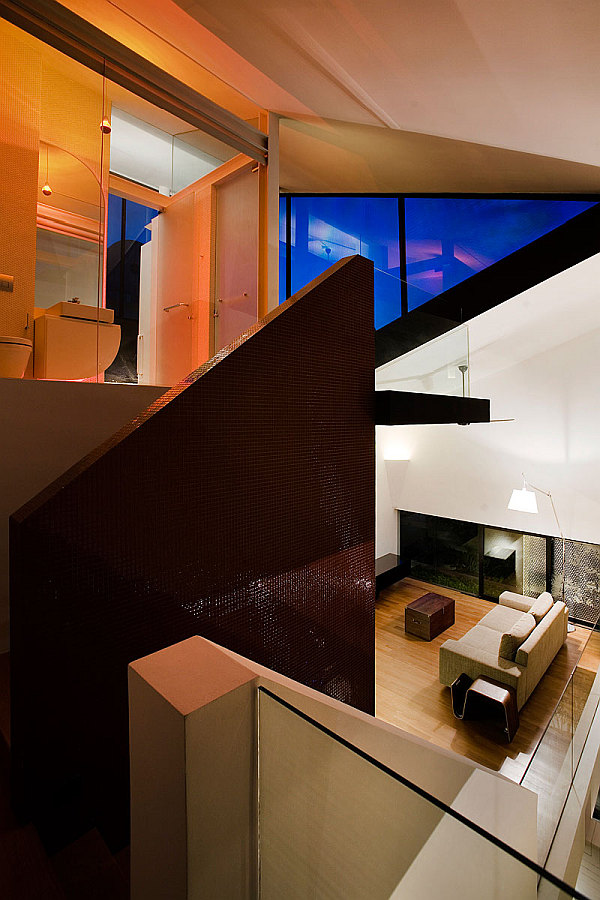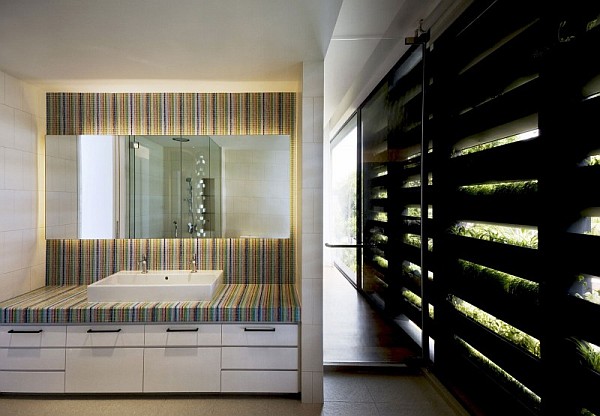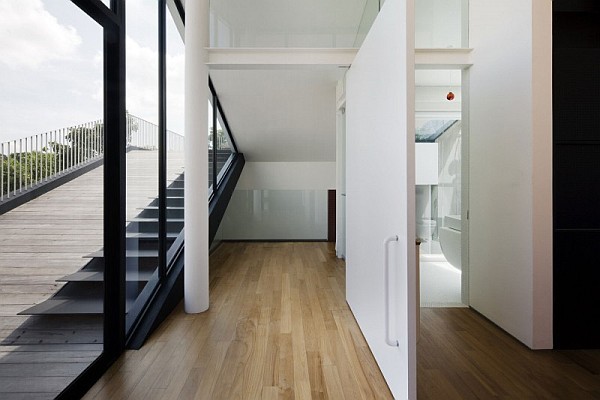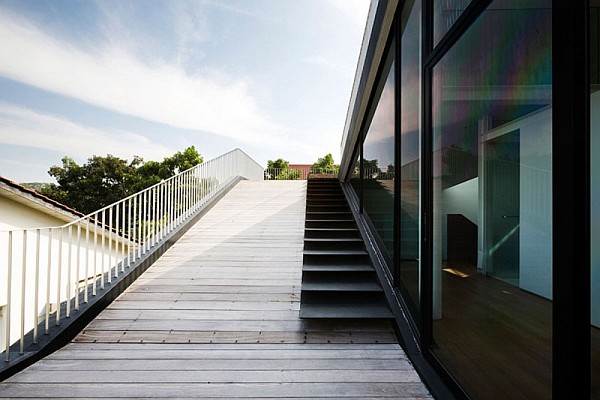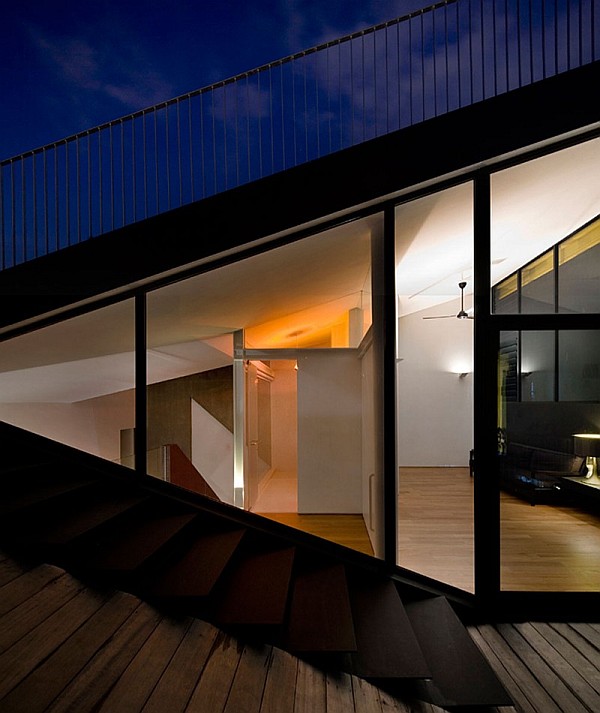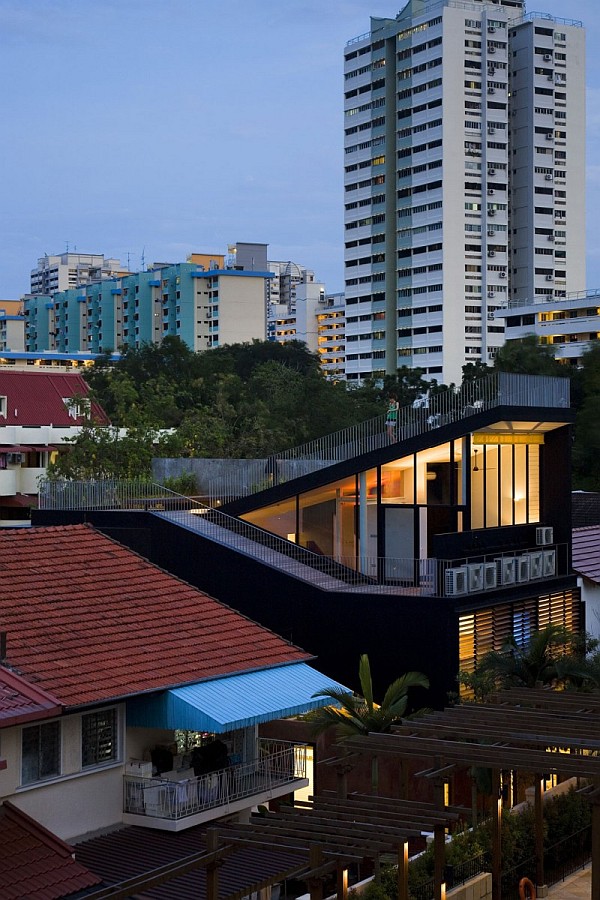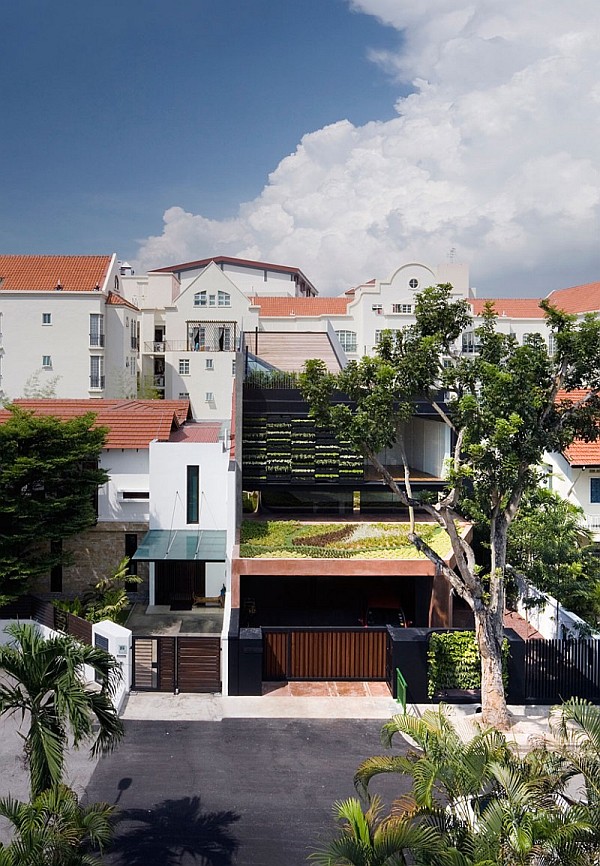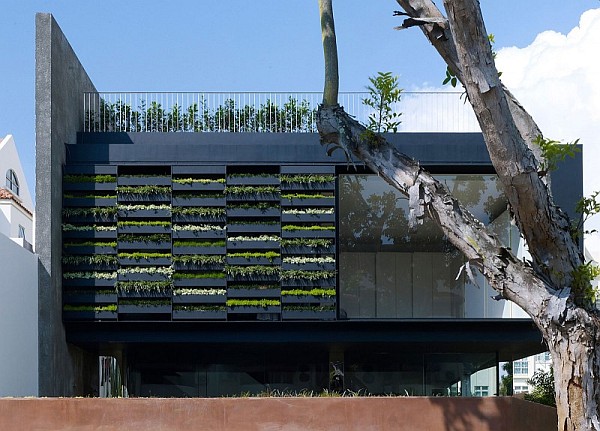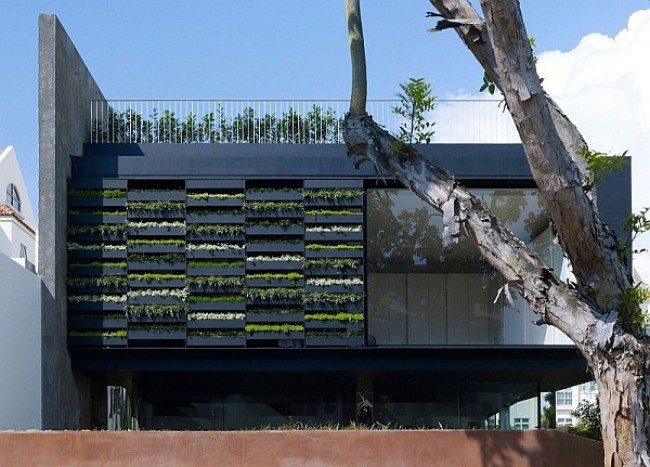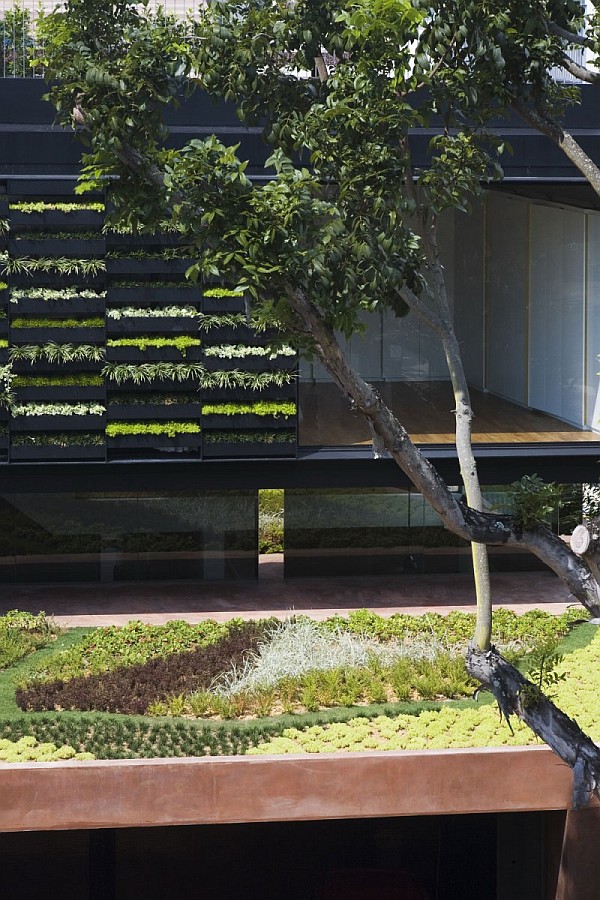 Photos by: Jeremy San