With summer just around the corner, many of us already think of a relaxing place where we can spend our holiday. There are so many options and many great places to choose from, which makes the decision very tough if you need to choose just one place, an oasis of peace, comfort and beautiful surroundings.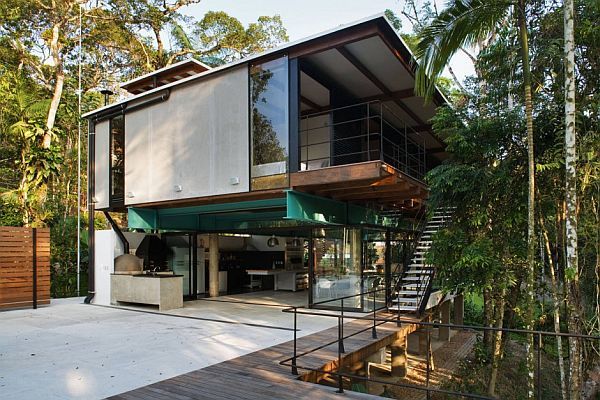 But there are lucky ones who already have their own summer house — I'm talking about this beautiful and relaxing condo in Iporanga, Brazil. Actually it is a condominium for summer houses on Sao Paulo's coast, designed by Nitsche Arquitetos Associados.
The project has been developed on three levels. On ground level there's a small enclosed area that accommodates a house keeper, the laundry room and all other services needed in the house. Then there's the concrete level where all social activities happen; there's the living room, a dinning room, the kitchen and the swimming pool. Lastly, there's a suspended wood-structured volume that will make you feel like you're living in a tree — given the amazing views; it's where you wanna be for your peaceful moments, for meditation or just to relax.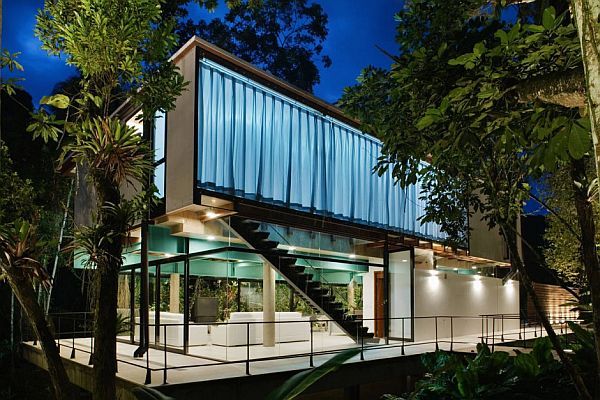 The modern design of the house, the modern furniture and the fresh colors (plenty of white, green and blue) makes of this place an oasis of comfort and relaxation where you can admire the beauty of nature.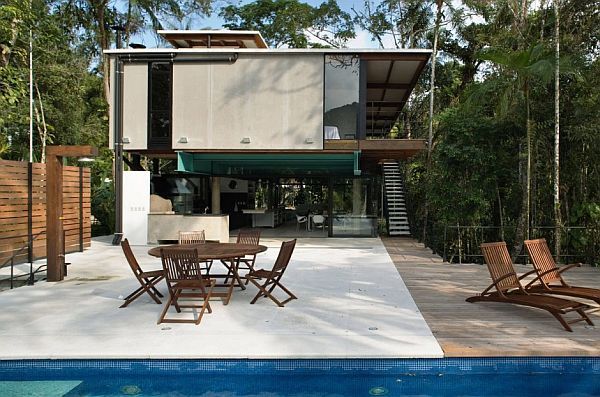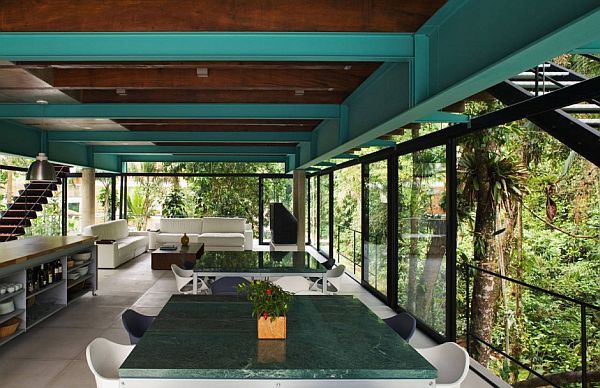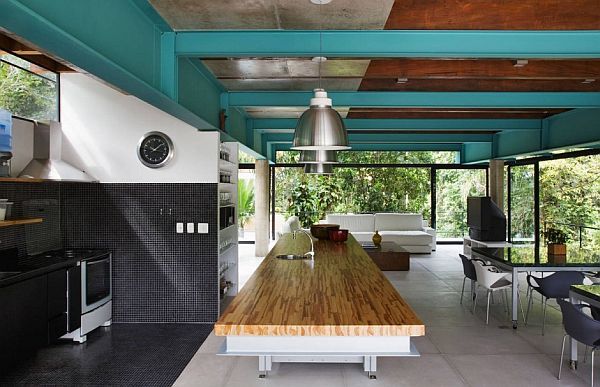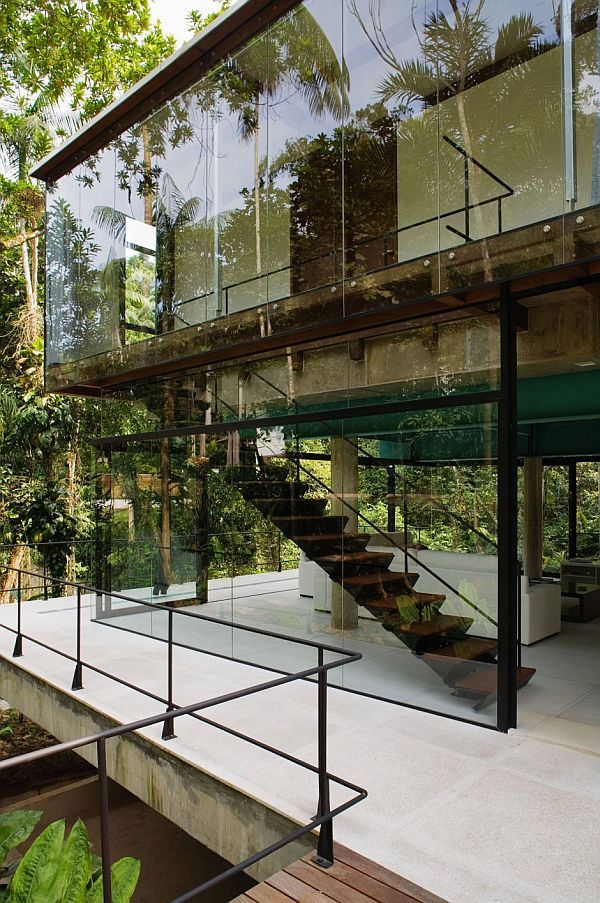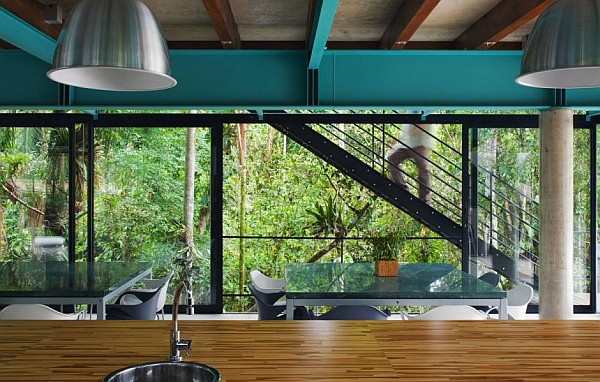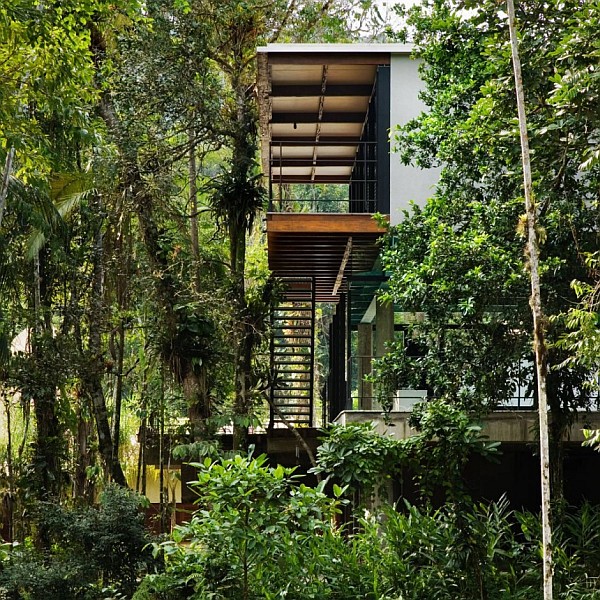 Photographs: Nelson Kon // via Homedit