I had been in retail long enough to know it's all about what you say, the key features you present and the image you create in your customers mind of where their product can take them. And for each individual you had to change your tune. Whistle another sales pitch than what was presented to the previous individual.
When you sell your home, the same can be said if not for following a few simple rules. A customer likes to be wowed as if they were royalty on the red carpet. They need to feel important, and rightly so, and they need to know you are catering to their needs, not your commissions or sales quota. Selling your home is an undertaking ten times greater, but the fact remains, you have to cater to the potential buyers. Make them feel it's their home, not yours. This could be their next destination, so now is not the time to promote your brand and personal style.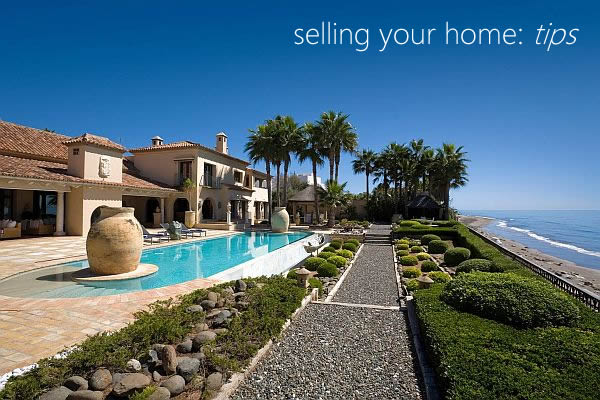 So make a spectacular showing of your room and start by…..
1. De-Clutter
Knick-knacks, groceries, counter top appliances, clothing, shoes, handbags, half used shampoo collections, even furniture needs to be kept to a bare minimum. So enjoy being Pollyanna for a day by positively engaging in the moving process of boxing up and storing many of your unnecessary belongs.
Your buyers want to see wall to wall carpeting or cherry wood flooring, not stacks of magazines, shoe racks and canned goods.
2. Show the Potential
It doesn't matter if your potential buyer misses out on seeing your fabulous finds of life, you need to maximize floor space, closet appeal and overall house character. Show the possibilities and tease the sense with smaller staging pieces. You want a silhouette photograph that they can Photoshop with color and character. Make sure every door that can open shows appeal and potential and not chaos.
3.Neutralize and Tone Down
While red may be a passionate color for you that invigorates you to exercise, eat healthy, extend kindness to random strangers and get a solid eight hours of sleep, for others it can be migraine inducing. Not only that, when you take in a very personable home full of color and stripes, and patterned wall paper all the buyer sees is a work in progress, something that resembles a fixer upper and not move in ready.
Tone down your beloved choices with some neutral tones. It may be an emotional task as you repaint the walls and erase all the happy memories instilled in your home for past years but the headache of trying to sell not just your home but your temperament will cause more emotional duress.
4. Increase Curb Appeal
A good power wash to your home is like a Mani/Pedi. It does wonders and vanishes the cracked façade. Spray, weed and mow the lawn like a landscaper would. Then plant some weather resistant plants and double check your mailbox and house number that they are both visible and able to stand on their own. Install proper motion sensor lights and along any front entrance sidewalks. You want to ensure your buyers that safety and looks matter; that they exist in their dream home.
5. Show and Tell Your House
Spread out some delicious appetizers, chilled beverages and open up those doors! Go the extra mile and put together a flyer of all the local attractions. The school distracts, the shopping plazas, the cinemas and parks. This additional measure will give your buyers a heads up on the great town they could be a part of. As for the house, give a tour but let the charm and floor plan do the talking.