Retro or modern, classic or contemporary, creative or casual, you can pretty much achieve any sorts of feel and give your walls a whole new texture with the crafty use of wallpapers. While most current homes might find them a bit out of date and even cumbersome at times, knowing how to decorate and create cool interiors using wallpapers is an amazing art in itself. The advantage here is that unlike in the case of paint and tile, redecorating and change are far easier to achieve.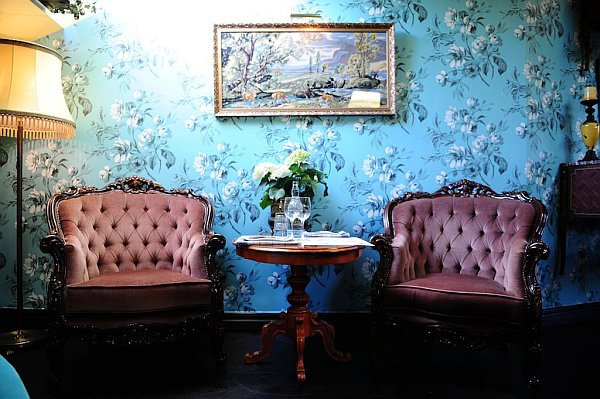 And while we are at it and discussing the daft use of wallpaper, why not showcase the gorgeous Yaki-Da restaurant. This fascinating place is located some distance away from Kungsportsavenyn in the heart of Gothenburg and as you enter you can easily spot the two different styles or categories of wall papers here – Faded Glamor and Granny's. While the look created by the restaurant interiors both magical and 'fairytale' in style, it does require some good effort to make these wallpapers hang perfectly on your walls. Look out for misaligned pattern edges or the lines not being gestalt with the room or corners.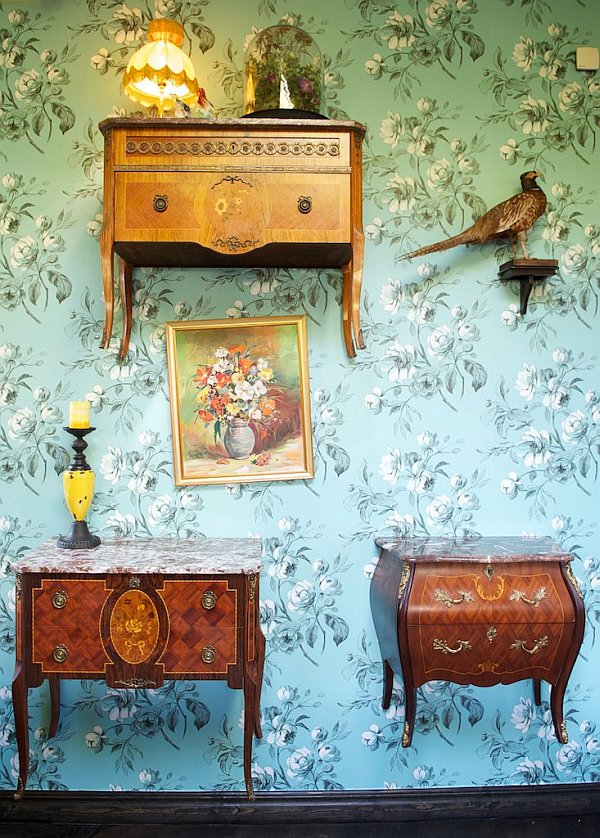 One of the most essential components that help this look succeed is the floating furniture and the ease and simplicity with which it is so elegantly wall mounted. It does take some effort to get this done and the charming cabinets, the lovely nature-themed motifs and the cool iconography tend to complete and accentuate the atmosphere initially created by the wallpapers.
This design pattern seems perfect for those who would want to present an old world charm or to recreate the retro style. There is a touch or eastern and Oriental charm here that is simply undeniable and paintings and art work gel ever so easily with this pattern of design. So are you in for the wall paper vogue? (found on: Trendey)