A 300 square meters of charming Ukrainian delight is what Alexander Chervinskyi has created for Azovskiy & Pahomova Architects. With a highly fashionable interior, lovely milky white walls and spacious rooms with contemporary furniture, this luxury apartment is all about comfort exemplified in a modern fashion. But the design is not merely about the appealing aesthetics as it demonstrates how one can bring a light and airy feel to a small apartment space without cluttering it unnecessarily and expansively.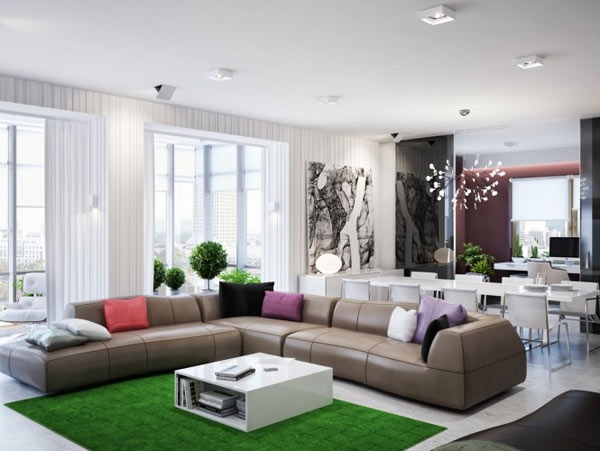 The architects have divided the available space into two broad sections – an active area and a quiet zone and the entire arrangement follows this predetermined pattern. The beautiful open dining space, an ultra-modern kitchen and a relaxing living area with a large L-shape sofa taking a center spot are arranged ever so elegantly to ensure that function naturally follows form.
The interiors largely follow a sleek and almost minimalist trend that seems absolutely apt for the apartment while the completely neutral shades offer a serene setting. The large floral design on one of the walls in the living area presents an interesting and appealing contrast as well. The bedrooms sport modern furnishings and come loaded with plenty of accessories to charm upon entering the room and the kids' bedroom seems to incorporate an extra dash of color here and there.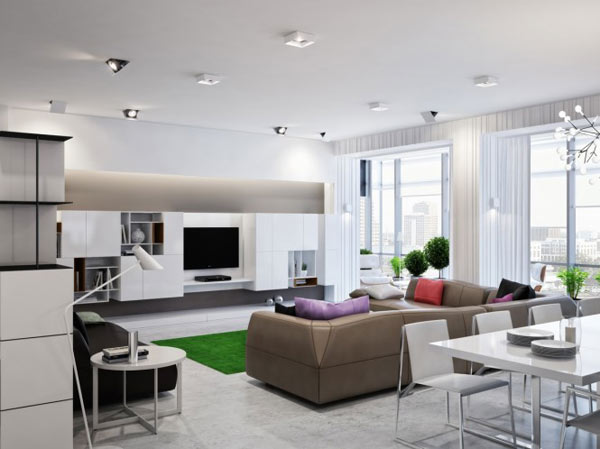 It's a fact that this Ukrainian beauty has got a neat, orderly, trim and a clearly organized systematic overall design, while at the same time preserving comfort and warmth. No word how much the renovation went for, but it surely looks like it's worth every penny spent on it!