Shielding your eyes from the glare of the sun over the water, you cautiously step closer and closer to the edge. First, you take a deep breath and close your eyes. Then, bravely, you take a flying leap before finally feeling the satisfying splash as your sun warmed body slips beneath the surface. You submerge your entire being into refreshingly cool, clear water and for a few joyous seconds you relish the weightlessness of your own body. Cooled, you pull yourself out of the water, shake out your dripping hair and drop contently into an overstuffed chaise lounge for a brief nap.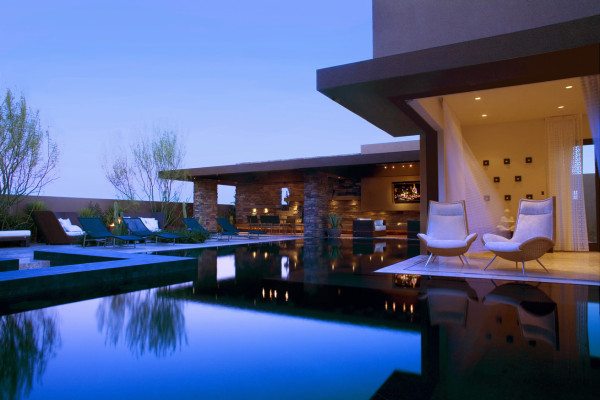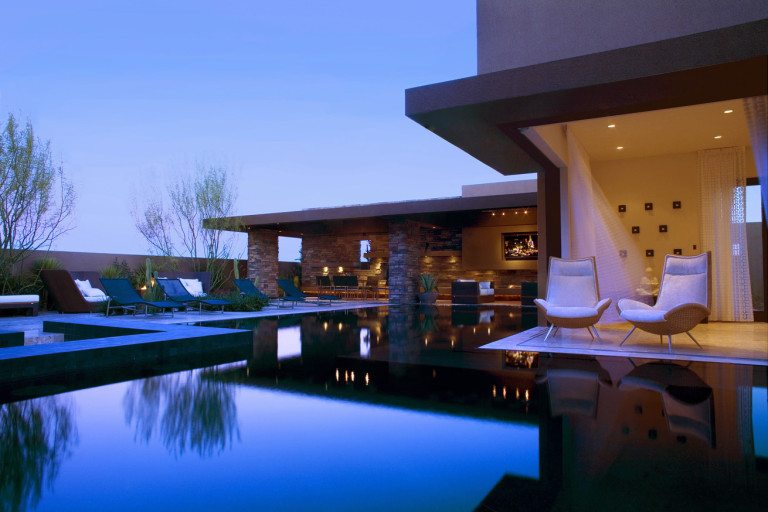 Few moments in life are quite as satisfying as the first swim of the summer– especially when it takes place in your very own back yard. A swimming pool can provide a luxurious vacation-like reprieve just steps away from the comfort of your own home. Not to mention, by adding simple landscaping and a set of low maintenance waterproof patio furniture, you can enjoy turn your pool into your very own tropical retreat.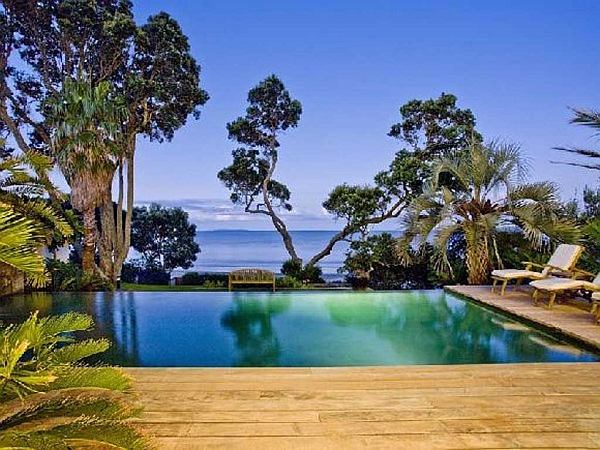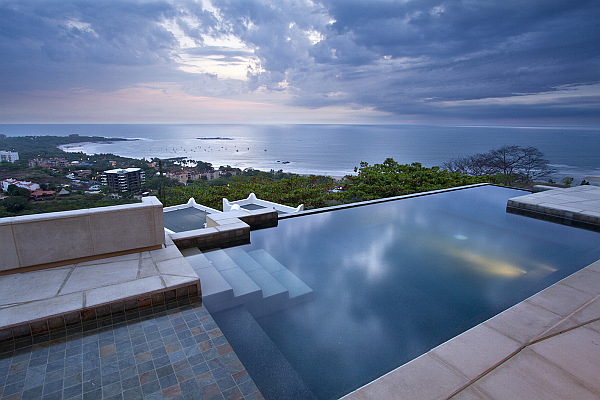 From flat and simplistic space age modern and infinity edge designs to elegant Turkish inspired raised marble edges and fountains, meandering lazy rivers and rustic stone freeform variations, a swimming pool can quickly transform any outdoor space into your new favorite sunny day spot. For additional outdoor décor, consider unique colored underwater lighting and ambient floating candles.
When choosing accents and poolside furniture, keep in mind that these spaces exist primarily for the purpose of rest and relaxation. In other words, you should focus on choices that promote peace and comfort. Chairs featuring thick cushions, simple side tables and easy access to shade should all be considered for your design. In terms of colors, opt for easy earth tones dotted with bits of friendly, bright colors. Top off the design with a cold beverage and a few hours of uninterrupted sun bathing.