The Seadrift Residence designed by San Francisco-based CCS Architecture may look like another modern house by the lake, but we e assure you, it is nothing like the run of the mill contemporary home. The stylish and sleek structure is located in Stinson Beach, North California and is nestled amidst beautiful hilly region that has the distinct topography typifying this region of the west. The 1900 sq ft residence is a cantilevered structure that offers unobstructed view of the surrounding area, while its spacious interiors can comfortably hold a family of six.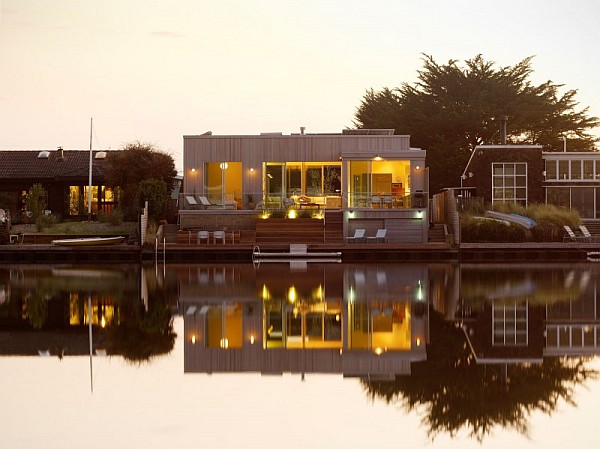 One of the most striking and definitely bright feature of the home as you step right in is the beautiful fire orb that is housed in the living room and rotates like some space-age accessory, to ensure that it spreads warmth equally all across the room. Walk past this conversation starter and you will be struck by the open design of the home that employs large floor to ceiling glass windows. The generous use of wood gives the residence an inviting look, while also acting as great natural insulating material.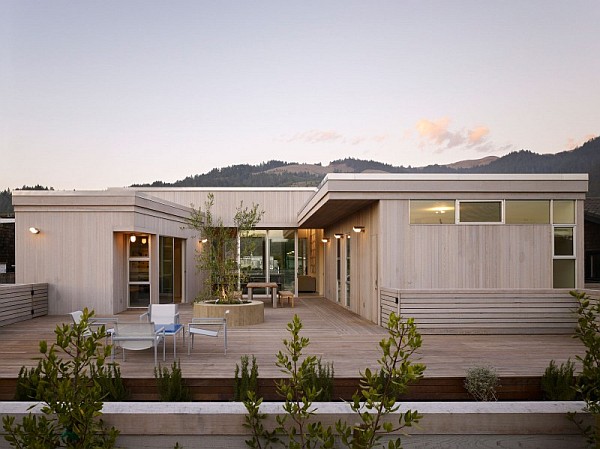 California is renowned not just across the US, but all over the globe as a frontrunner when it comes to eco-friendly innovations and green features and the Seadrift Residence is no different as it employs solar energy thanks to the photovoltaic roof, smart heating technologies that reduce energy consumption, efficient lighting fixtures without compromising on aesthetics and an innovative water management system. All of these add up to create effectively a zero-energy home that is as appealing to environmentalists as it is to interior designers.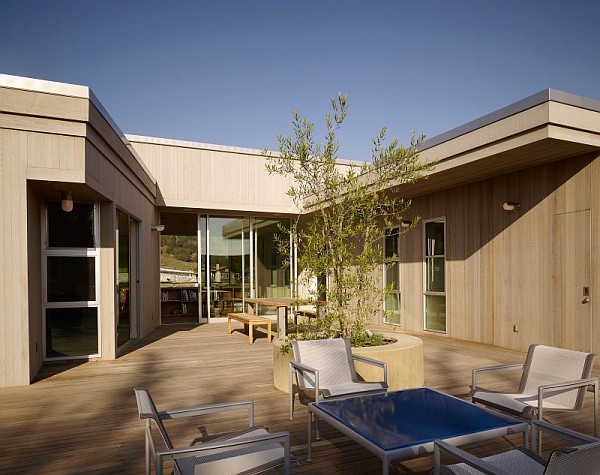 The interiors are split into well organized living, dining and kitchen spaces that form one section, while the bedrooms, master suite and the bathrooms are housed at a different level. Sophisticated, elegant and yet casual in its own refined fashion, this is a beach house that is apt for every mood and all occasions. [from: HomeDSGN]