Design classics can be found in many homes, but this particular residential space gathers a handful of classic furniture items in just 90 square feet. The apartment is shared by Sara Devantier and Sune Olse, a couple permanently in love with furniture design. Beautiful chairs like the Corona chair by Poul Volther and the unique Flag Halyard Chair designed by Hans J. Wegner in 1950 found their place in this home ever since Sara bought the Corona chair when she finished high school. In the living room, hanging from the ceiling over the creative corner and behind the stainless steel and flag line chair, is the Verner Panton Globe pendant that brightens up the space through its design and light.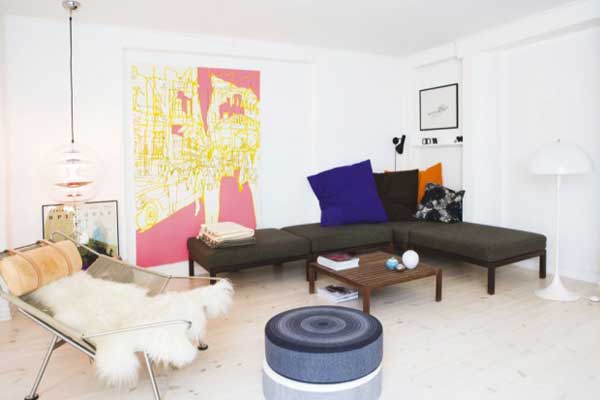 Accompanied by the Louis Poulsen Panthella Floor Lamp, this pendant light acts more like a floor lamp and balances the design. Stretched over a wooden frame, the Moments pattern from Marimekko fabrics was painted in neon colors. The comfy couch is lit from another beautifully designed piece – the AJ wall lamp by Arne Jacobsen, also seen in the bedroom. The French doors separating the living room from the cooking/dining space were adorned by Sara's nephews and nieces, adding a vivid, personal touch. Hanging over the Ellipsebord dining table, an Arne Jacobsen's black pendant light accompanies the couple's meals. The kitchen has open shelving lit by a bright yellow Jielde lamp. Each space of this apartment found on Bolig has beautiful details that compose a very personal, inviting and museum-like residential space. Which one is your favorite?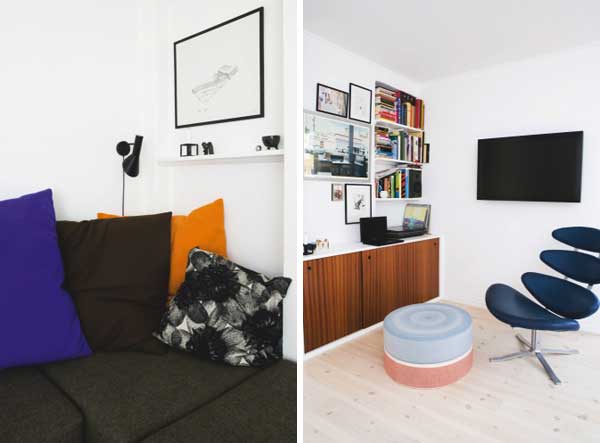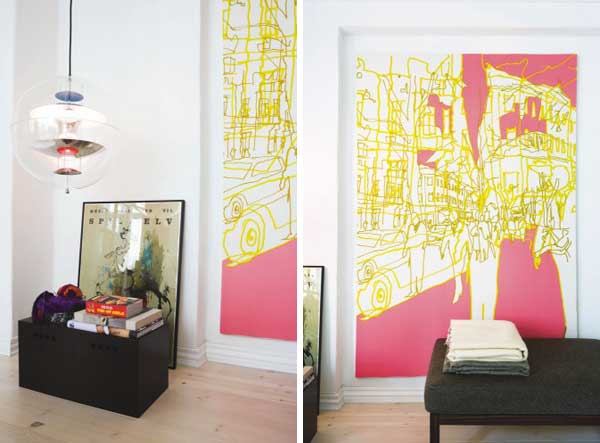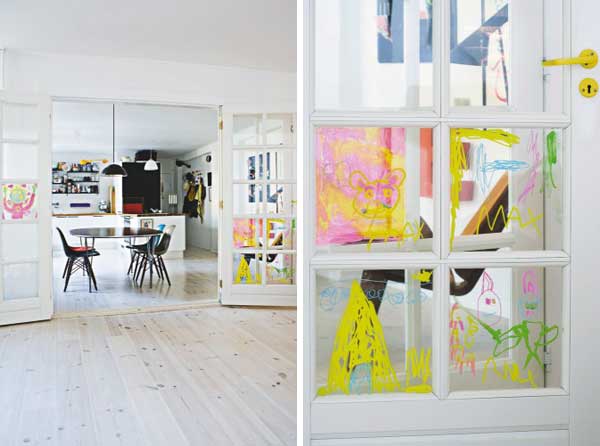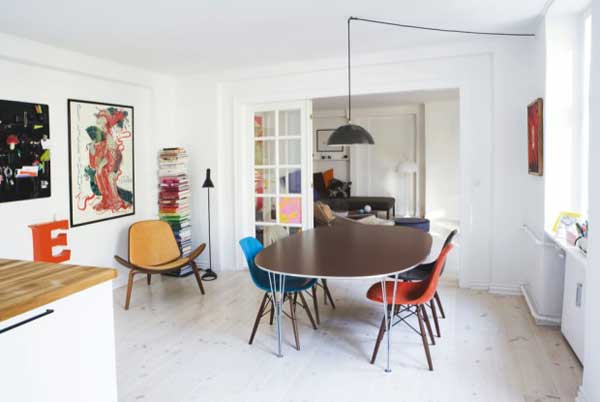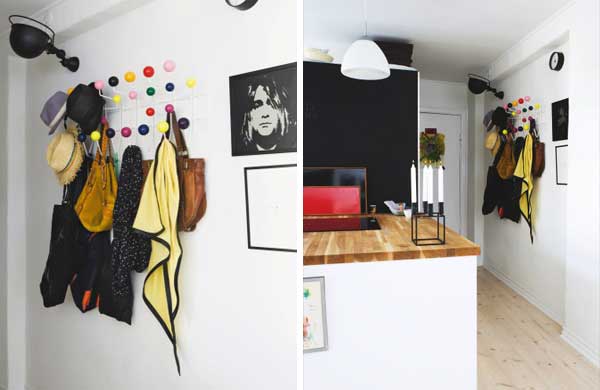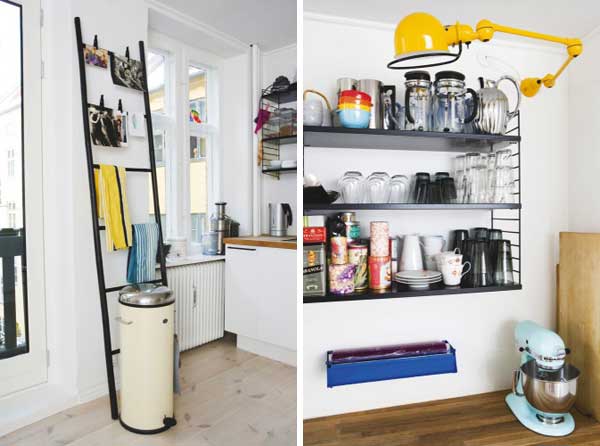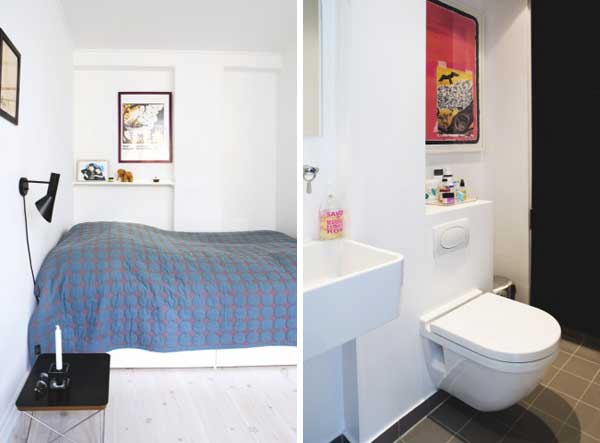 Liked the story? Share it with friends.