Iron has long been a popular material for building – from structural foundations and outdoor furniture to intricate interior pieces, this durable and beautiful metal is a favorite among art admirers from all corners of the world. Additionally, because it is such a versatile metal, it can be assimilated into any pre-existing design. If you want to add a new dimension to your interior (or exterior) design, consider decorating with iron art.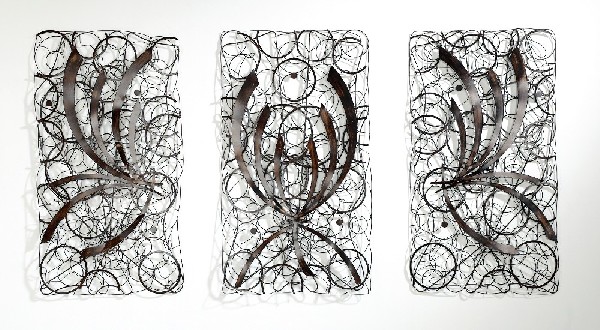 In today's world, interior décor is often mass produced so that a piece you purchase at one store could very well already be hanging in your next door neighbor's house. This can be disconcerting to those who wish to maintain a more unique style. If you're looking for a one-of-a-kind piece, handmade iron art can fulfill that desire. Hand forged at incredibly high temperatures, artists twist and shape iron into intricate designs that are just a little different each time. Someone may have something similar, but you will be the only one to own that exact design.
From funky folk art made from recycled cars and other junk yard finds to elaborately woven iron ribbons twisting and turning around a candle holder, when you turn to iron art there is literally something for everyone. Not to mention, an iron piece makes a great addition to your outside space as well.
Fashioned into café tables, garden art and wall clocks, iron pieces are unique enough to make a statement but still subdued enough not to overcomplicate your current theme. Additionally, iron work can match nearly any color scheme. For example, small iron sculptures can be placed on end tables while larger pieces can be hung as accent pieces above sofas or headboards.
However, one of the best benefits of iron design is that it can literally last for hundreds of years. Once you invest in a piece of this resilient artwork, you can enjoy its beauty for generations to come.