Designed and executed by Scott Allen, the Northwest Family Retreat is designed as a family gathering place rather than a conventional residential building. It is well acclaimed for its exclusive living room design, and has scooped the prestigious Northwest Design Award in 2006.
The house is erected on unaltered natural topography, highlighting natural flora and fauna right from its entrance from street. Levels of this two storied residence is interconnected with wood- and- steel staircase, placed past the entrance. A separate stair tower is designed to make the residence spacious out of a fixed given area.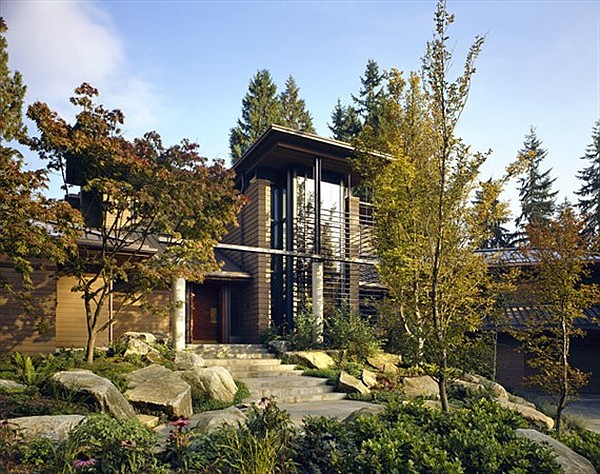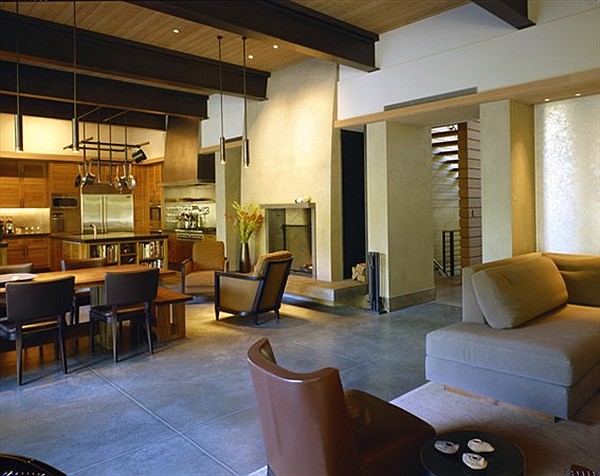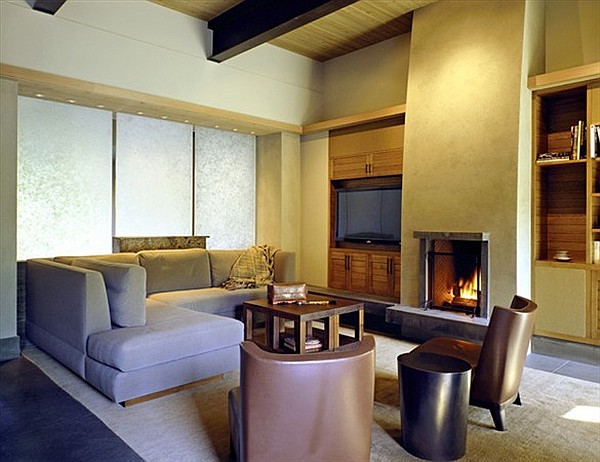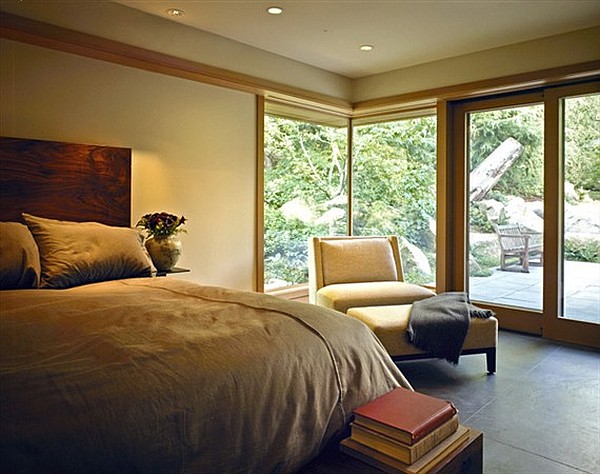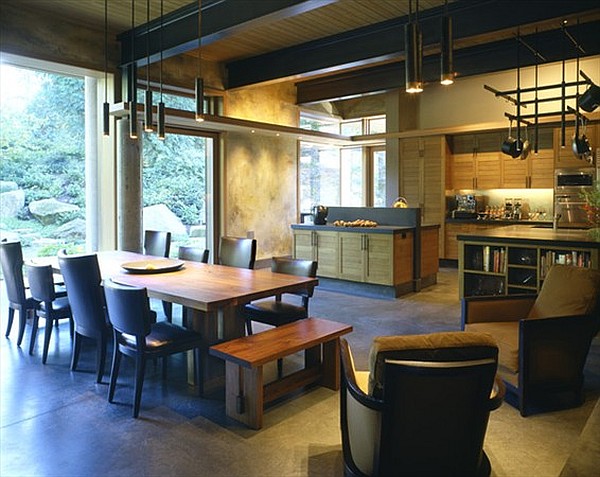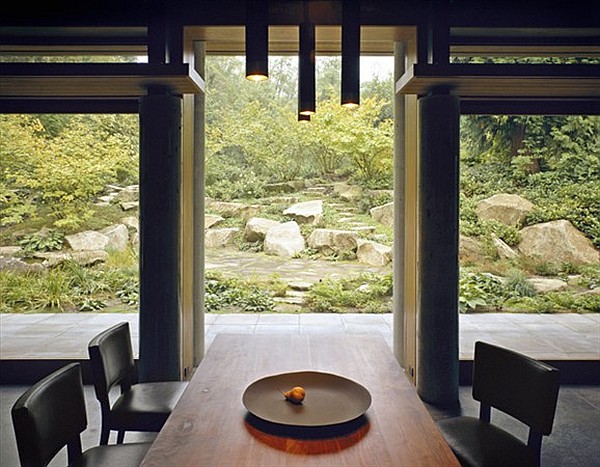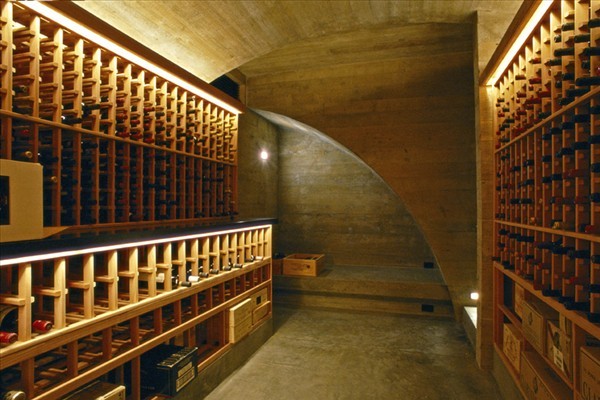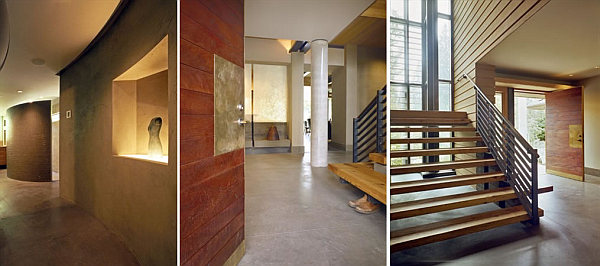 Dining, living, kitchen and family room all are incorporated into a large open space, where partitions are determined by furniture and shift of shade in floor. This unique design provides the house enough space, for a large family to assemble. The roof-to-floor transparent wall allows you to relish the external scenery, while staying inside the luxurious spaces inside this wonderful house.
Then there's a garden decorated with running water and lush vegetation, bringing the most spectacular view around this mansion. Built on a hilly area, the atmosphere normally stays very cool. So, a fire pit has been designed in the main living space. The house also features a large open bath area and a large wine cellar. Overall, this really is an ideal residence for a large family.