Add a little gloss to your space with lacquer furnishings! Not only do lacquer items brighten a room by reflecting the light, they have a sophisticated quality that fits any design style, from minimalist to eclectic. Lacquer is a shiny, durable finish applied to products such as furniture and small decor pieces, many of which are wooden. It dries nearly instantly and leaves an irresistible glow. Here are 25 pieces that will enliven your interior:
Lacquer Coffee Tables
When lacquer is combined with other glossy materials, the result is furniture that gets noticed! Take the cocktail table below, with its x-shaped Lucite base and lacquer top. Some of the most popular lacquer furnishing colors are black and white, along with other key bright hues. True to form, this coffee table is available in black, white and orange. [from Jonathan Adler]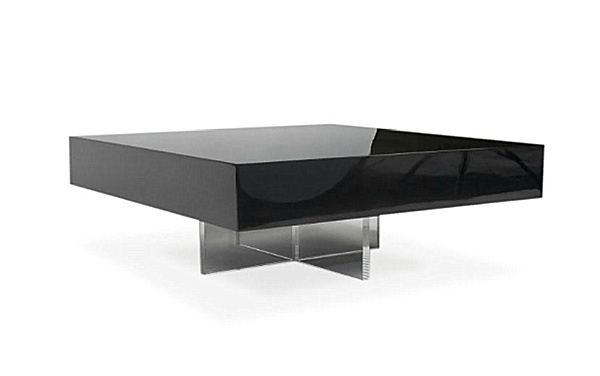 The Adelphi Coffee Table Set below is double the fun. Not only does the design feature dual surfaces for twice the table space, the combination of two materials–white lacquer and stainless steel–is powerfully modern. [from TheuroStyle]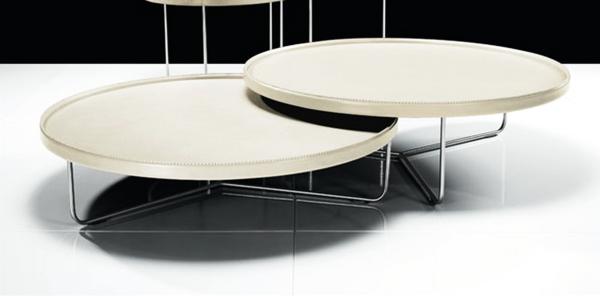 There's nothing like a red lacquer table! The bold shade and equally bold shine make this piece the star of any room. Shown in Ming red, the Columbia Lacquered Coffee Table is also available in shades of jade, cobalt and bone. [from Barclay Butera Lifestyle]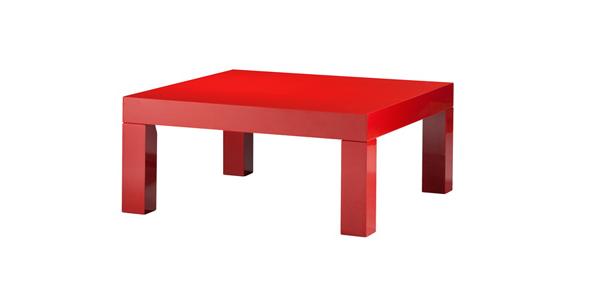 Who says lacquer hides the wood underneath? Naula has cleverly incorporated the benefits of natural materials and a vibrant finish with their Four Square Cocktail Table.  Walnut with a lacquer top, this modular piece commands attention in a subtle way. Segments can be purchased individually or as a group. [from Dering Hall]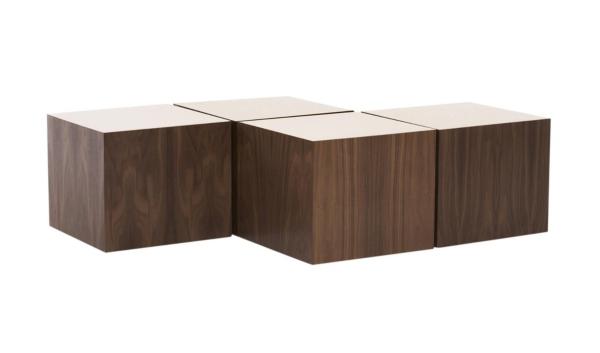 Lacquer Side Tables
While a lacquer furnishing can easily steal the show as the centerpiece of a room, it can also serve as a bright spot in end table form. The Wave Lacquer Table by Kemble Interiors is unique in its scalloped edging and textured finish. It will remind you of the lobby of your favorite bank or hotel, then bring that same grand elegance to your interior! [from Dering Hall]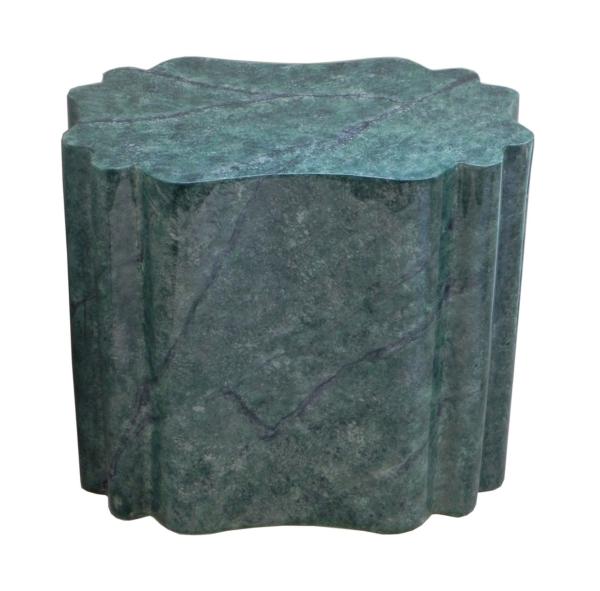 A lacquer finish is an eye-catching detail, but it's the form of this Tod Side Table that makes the biggest statement! Designed by Todd Bracher for Zanotta, this piece defies expectation by speaking volumes despite its small size. [from Hive]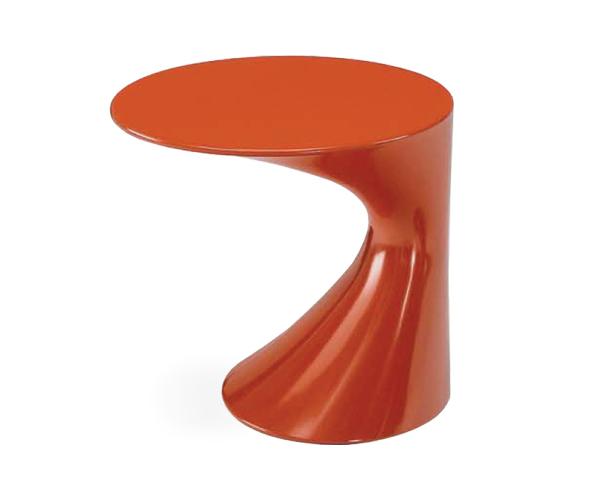 There is power in simplicity, and nothing is more simple or solid than a chunky slab of lacquered furniture! The side table below has lacquer-finished wooden sides and a glass top in a contrasting shade of black. [from TheuroStyle]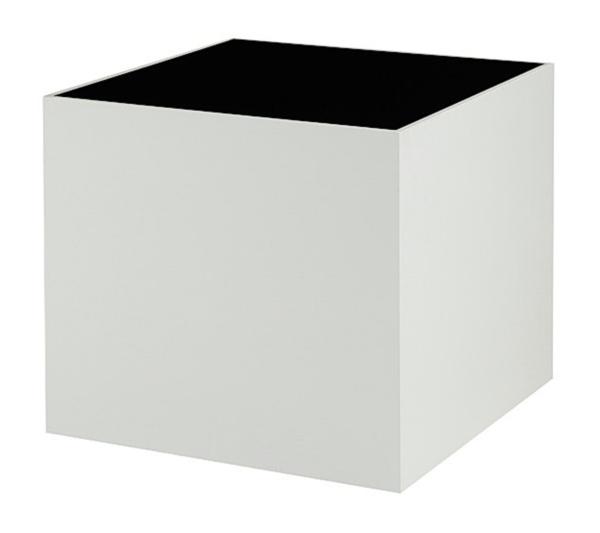 Once again, Jonathan Adler has put his modern stamp on the world of lacquer furnishings with a variety of colorful pieces.  Available in lime, blue, orange, chocolate, red and white, these Lacquer Cubes also come in a range of sizes. Perfect for bedside or for stowing under coffee tables, these items are coated in twelve layers of lacquer! [from Jonathan Adler]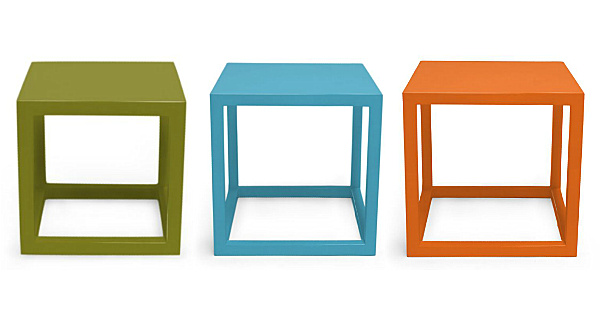 Lacquer Dining Tables
The beauty of the Madrid Dining Table is its versatility. Perfectly spacious for your dining needs, this piece by SohoConcept can also double as a desk, bringing a chic, chrome-legged design to your home office. [from Spacify]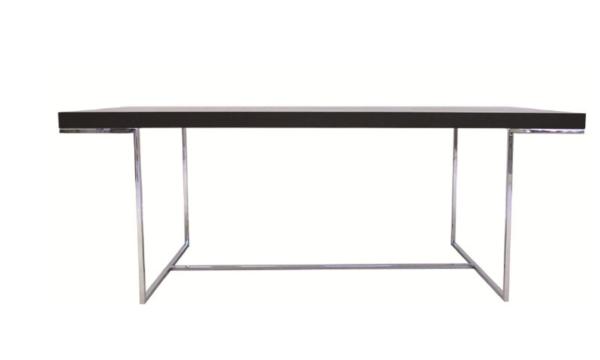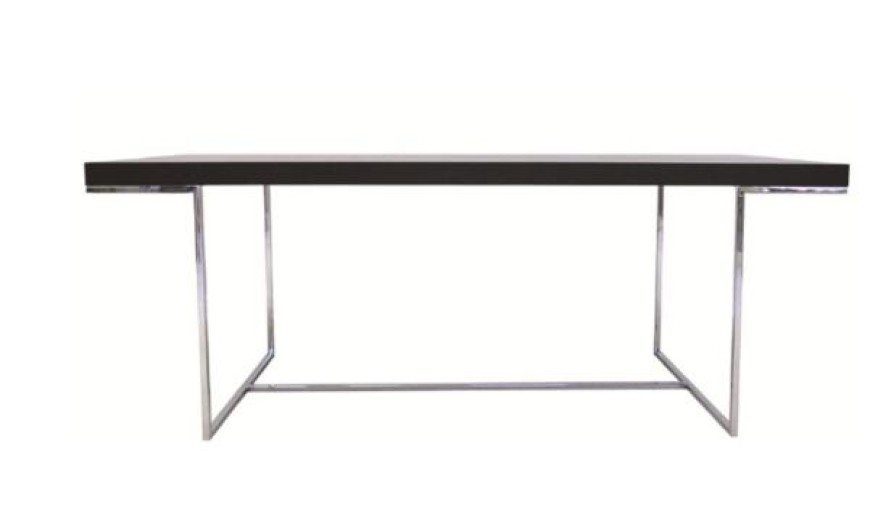 If you favor circles over rectangles, the Bennett Dining Table Base in white lacquer may be for you! While the glass top is not included, the slatted steel frame is the perfect starting point. The piece is also available in brown. [from TheuroStyle]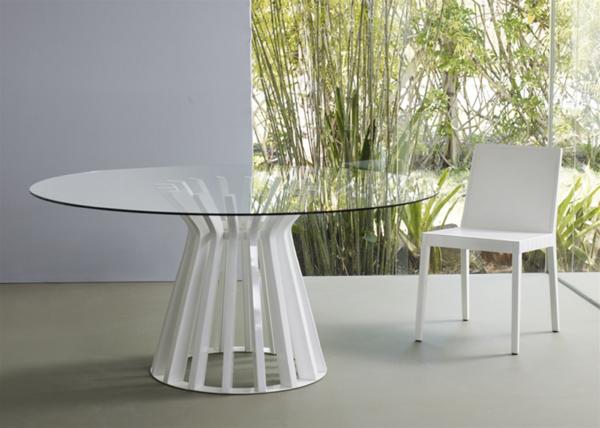 Naula has again mastered the art of combining wood and lacquer for design perfection. The Plank Table below has a walnut base and cream lacquer top. This piece can be customized for your needs, and while it references the past, we think you'll agree there's nothing else like it! [from Dering Hall]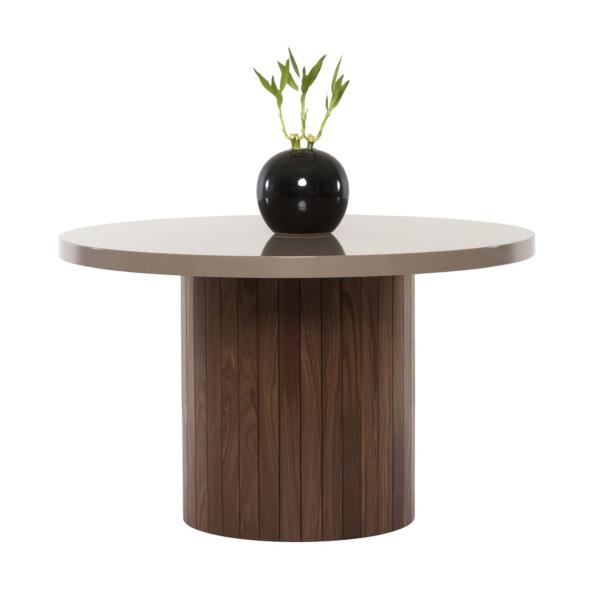 Speaking of unique, the black lacquer and tempered glass accent on the Combi White and Black Lacquer Table below elevates this piece to a work of art. [from FurnitureNYC.net]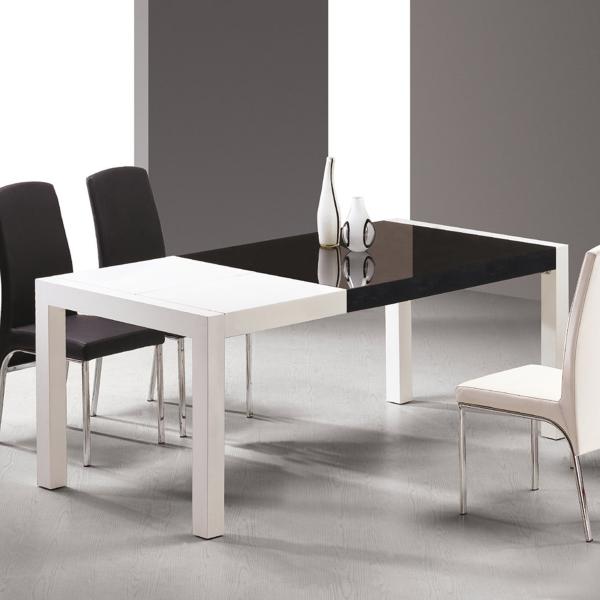 Lacquer Desks
As if the lacquer finish weren't enough to make this desk stand out, a tapered base and angular form give it a dose of edgy. [from TheuroStyle]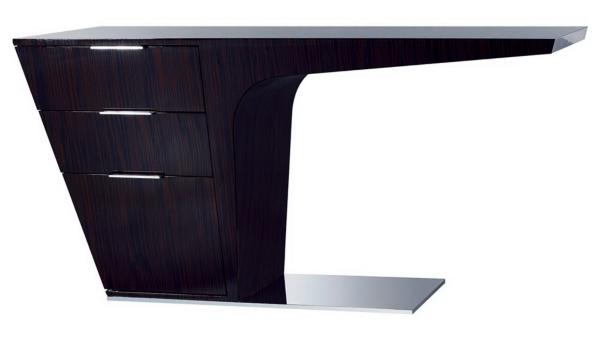 If a clean-lined piece is in order, try the elegantly compact Jazzy Red Lacquer Desk. Made of wood with a lacquer finish, its color can bring a touch of excitement to your paperwork duties. [from C. Bell]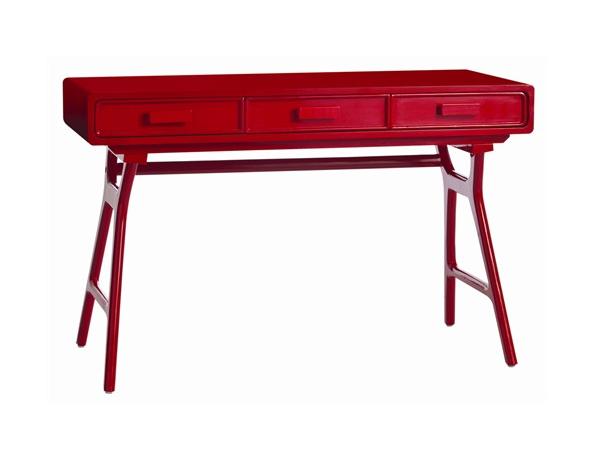 In addition to a lacquer finish, The Channing Desk (shown below) features polished nickel legs and Lucite knobs. The result: one shiny office essential! [from Jonathan Adler]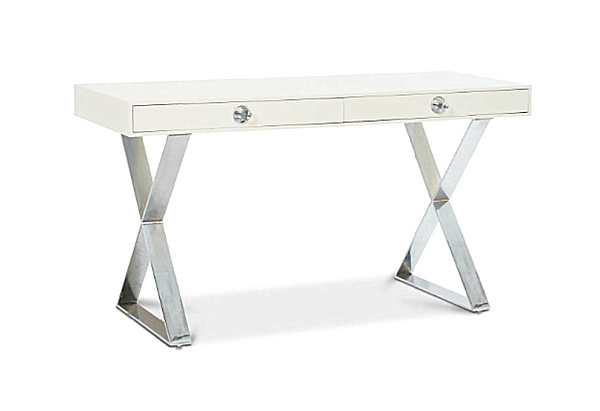 While vivid brights like orange and red are popular lacquer furniture shades, we can't help but be drawn to this selection in classic navy! Rare in its color, shape and rich oak base, the Victor Desk designed by Roberto Lazzeroni also comes in a variety of hues. [from The Conran Shop]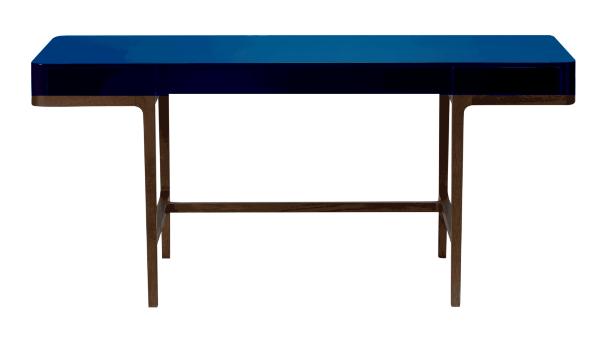 Lacquer Chairs
One benefit of lacquer is the way it accentuates modern forms. Take the Oakley Red Paint-Red Lacquer Lounge Chair, with its painted stainless steel frame and matching lacquer seating! The color and shine call attention to its shape, which manages to be rounded with just a hint of boxy. [from TheuroStyle]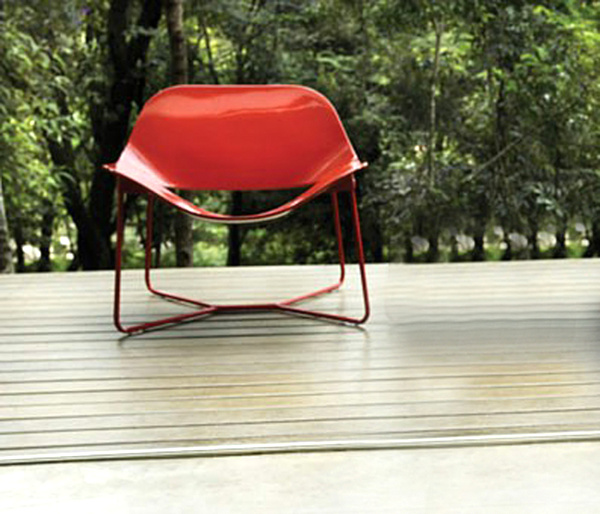 Add a large statement to the living room with a chair fit for a king. Naula's King's Lacquer Chair combines defined edging with comfortable seating. Now that's an armchair worth its weight in gold! [from Dering Hall]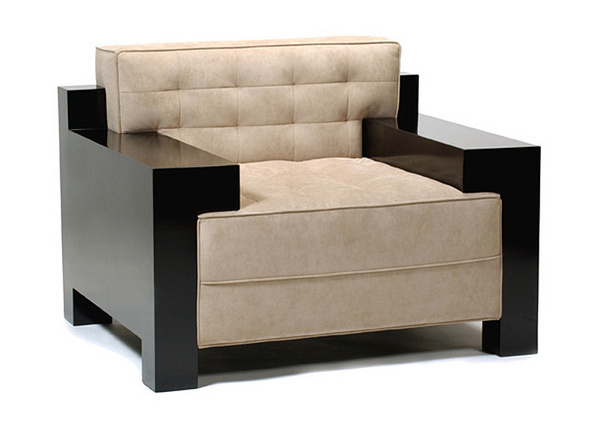 The stool below adds a dash of Chinoiserie to a modern space with its metal faux bamboo legs. A white lacquer finish heightens the detail, which is both charming and contemporary. [from C. Bell]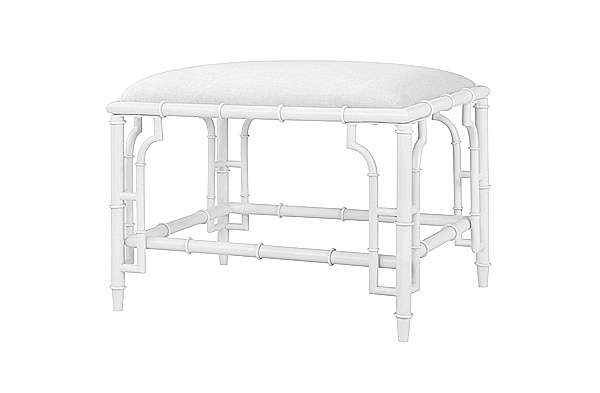 Michael Thonet's Bentwood Chair design from 1855 is updated with a shiny coat of lacquer! These beech chairs can be yours in shades of yellow, black, and green, with a slightly different model available in red. [from The Conran Shop]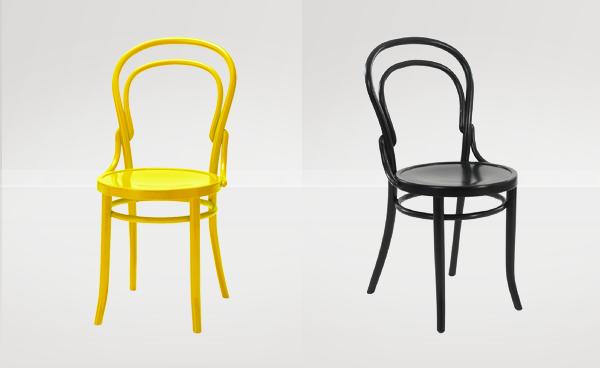 For one more modern chair design, check out the Langham White Lacquer Dining Chair below. Fiberglass and steel have never looked better! [from TheuroStyle]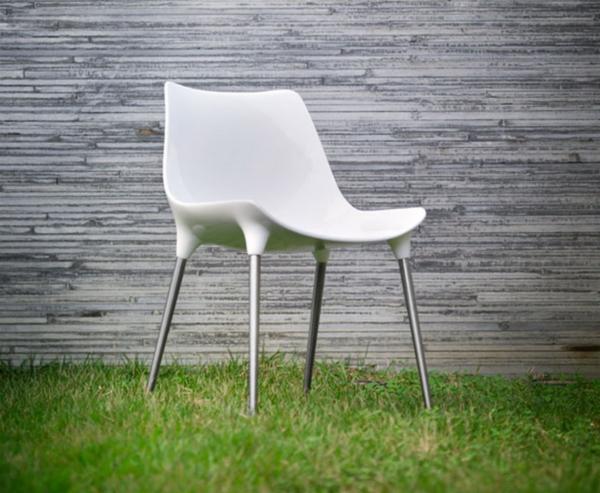 Lacquer Dressers
Bring on the drawers! Dressers are functional, but who says that style must be sacrificed in the pursuit of storage? The Channing Six Drawer Console below combines the benefits of white lacquer, polished nickel and Lucite. [from Jonathan Adler]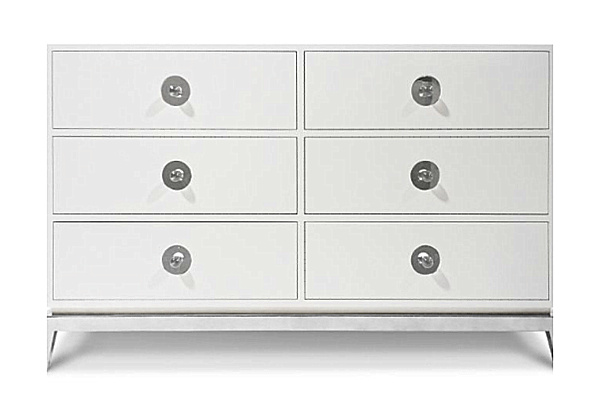 For a small space with nothing to hide, one drawer may do the trick! The Ming Red Lacquer Chest features satin brass and polished stainless steel hardware, which rivals the gleam of the irresistible lacquer finish. [from Mitchell Gold + Bob Williams]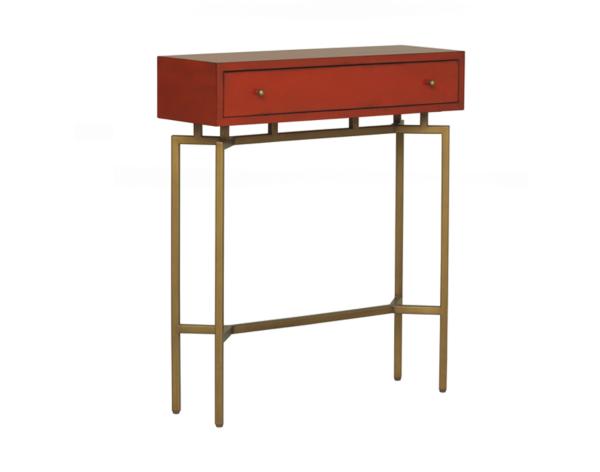 An unusual design makes the Milan Chest a true standout! Never has stacking been so appealing. White lacquer gives the piece its shine, but its structure may be the real star quality. [from FurnitureNYC.net]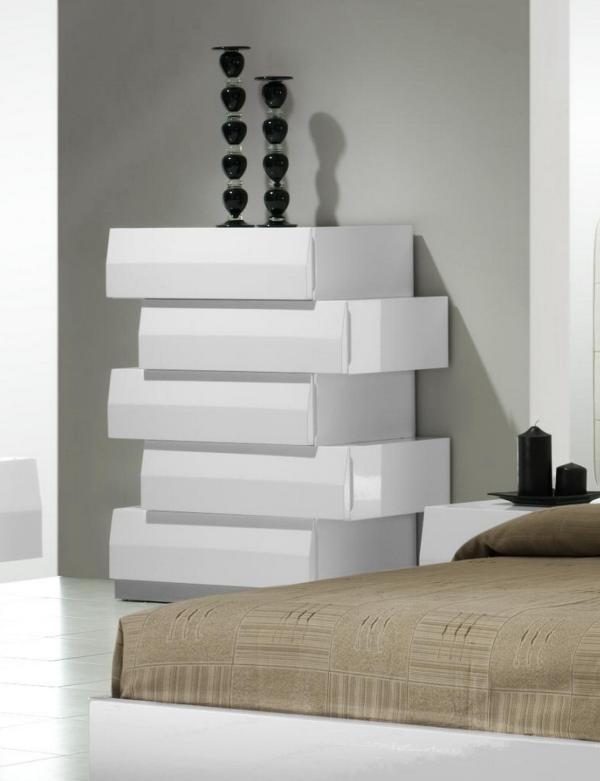 We end with a dose of radiant lime, seen below in the Argent Green Lacquer Dresser. This piece can be customized to fit your needs, and while it's stylish enough for grown-ups, it sets a classy tone in a child's room as well. [from Former Furniture]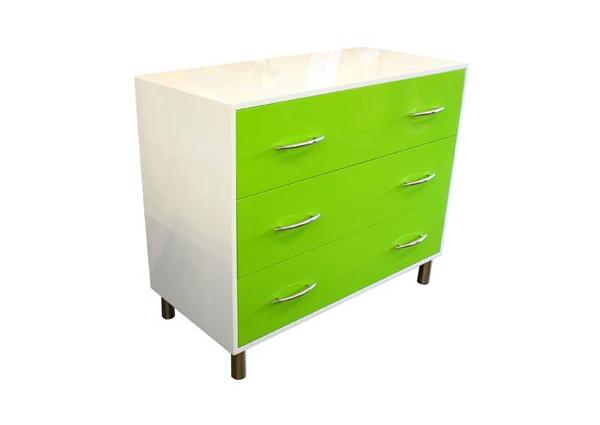 Liked the story? Share it with friends.