The Hasharon House is one of Sharon Neuman Architects' projects – a modern residence located in Israel. Spreading over 2,200 square foot, the Hasharon House is home to a young family and their three children, so all the interior and exterior spaces were designed to mirror this and offer each inhabitant personal spaces they can enjoy.
Besides the private spaces, the common living and entertaining zones gather the family together in a carefully designed atmosphere. Overlooking agricultural fields in the backside, the house was created to protect the inhabitants' privacy while offering them private views over the quiet, relaxing surroundings.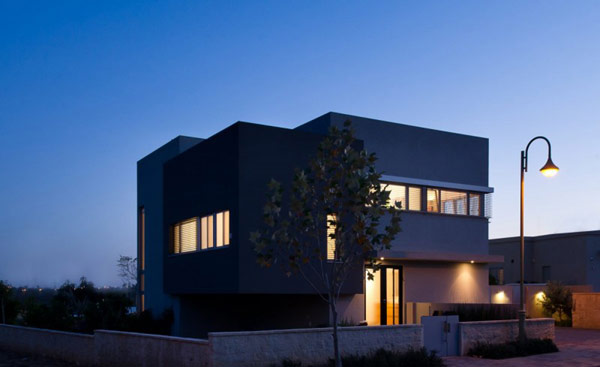 The extremely high ceilings in the living area make a roomy and grandiose statement. The hanging globe lamps accentuate this height even further.  The flight of stairs with a landing is neatly placed against a wall that occupies a minimum of space allowing full use of the ground floor without a big visual intrusion.
The split level house features the master bedroom half way between the public space and the children's quarters. Resulting in an L-shaped floor plan with the master suite cantilevering in the middle, the Hasharon House benefits from a large garden and a set of interiors perfectly suited for the inhabitants. Not far from being an ideal place to raise children, this contemporary home is welcoming and can be given as an example of modern residential architecture. (Found on Abduzeedo)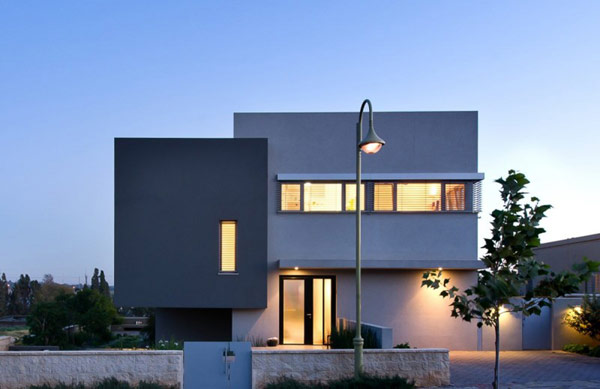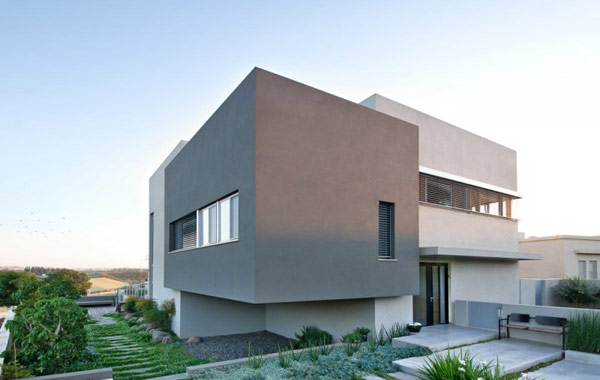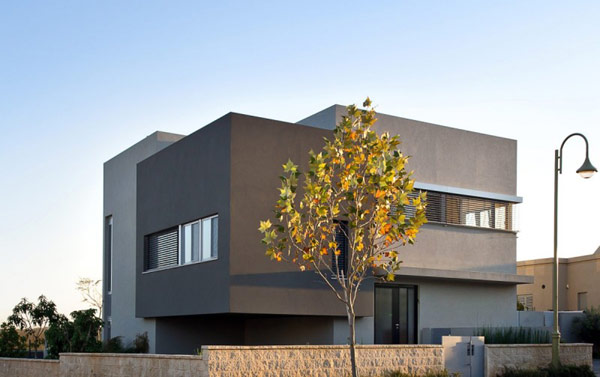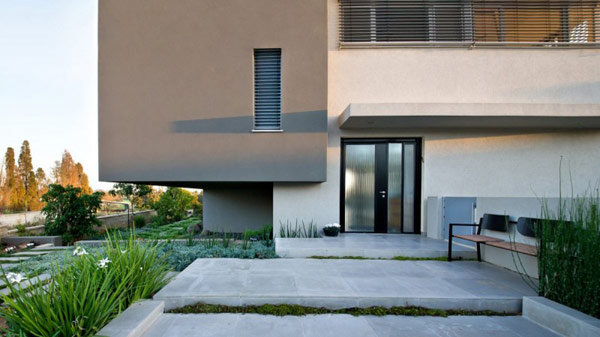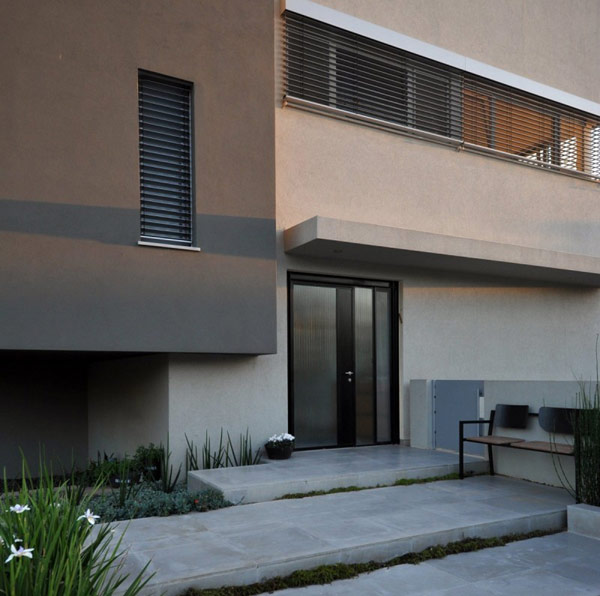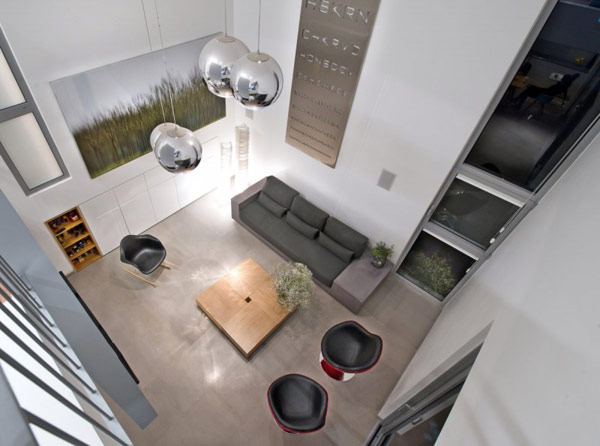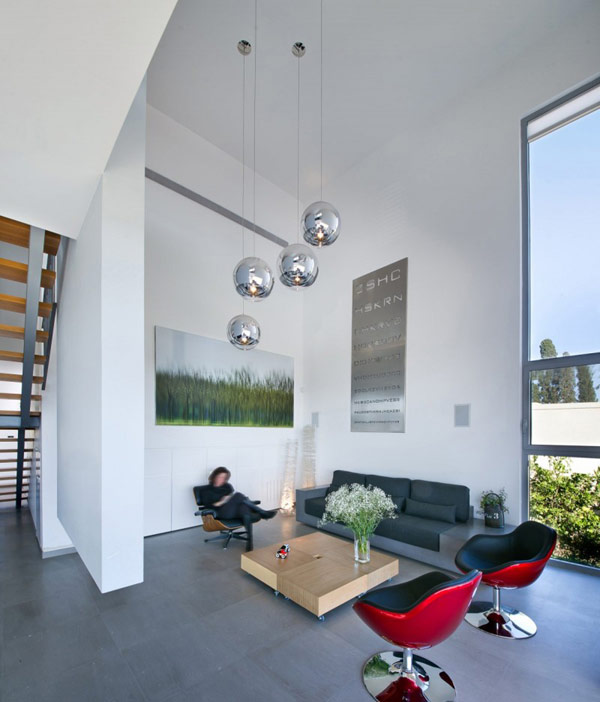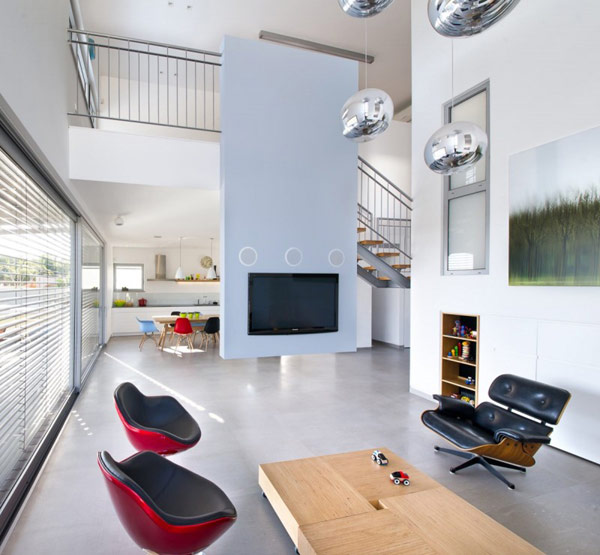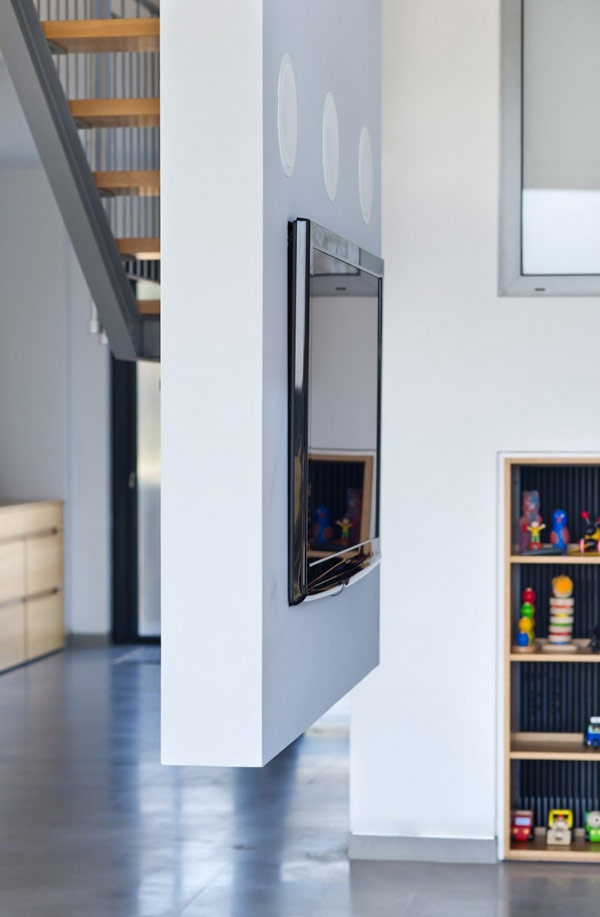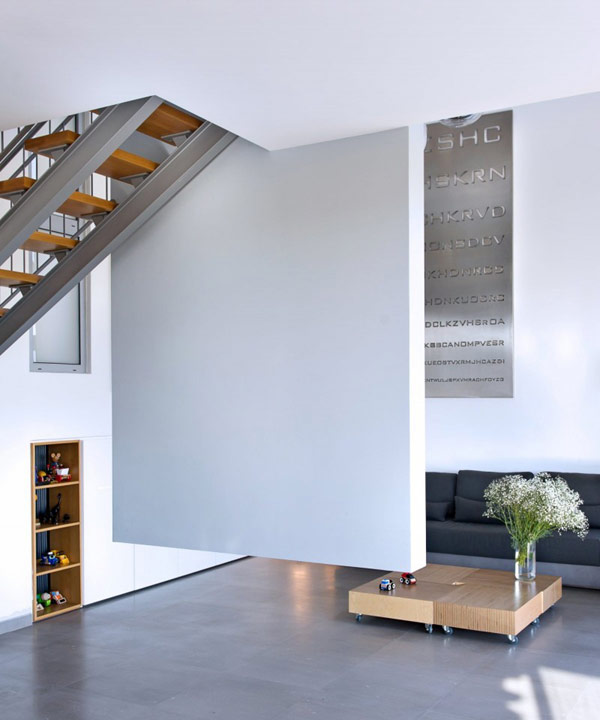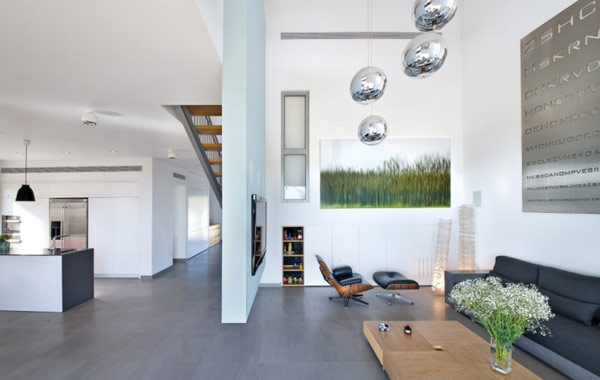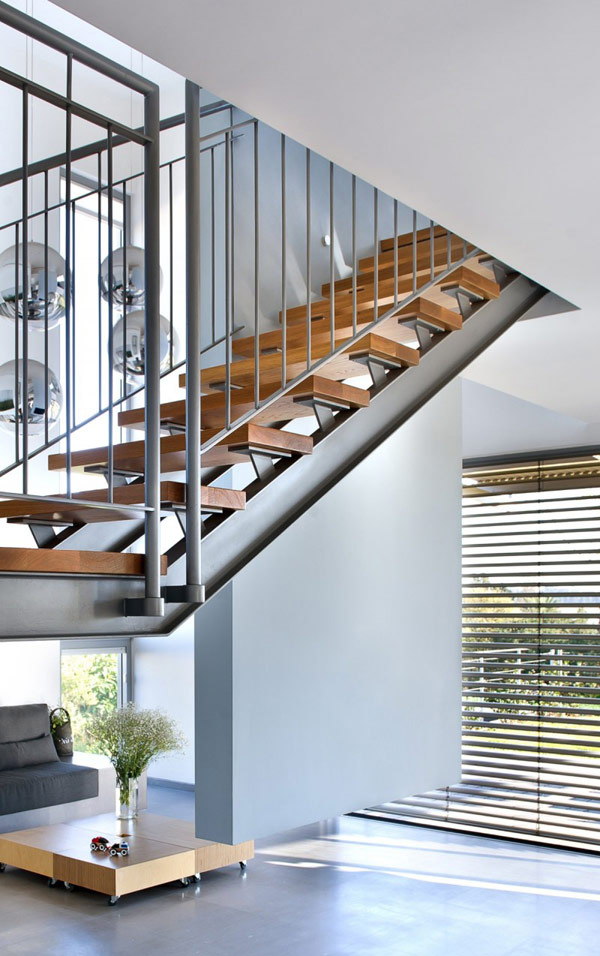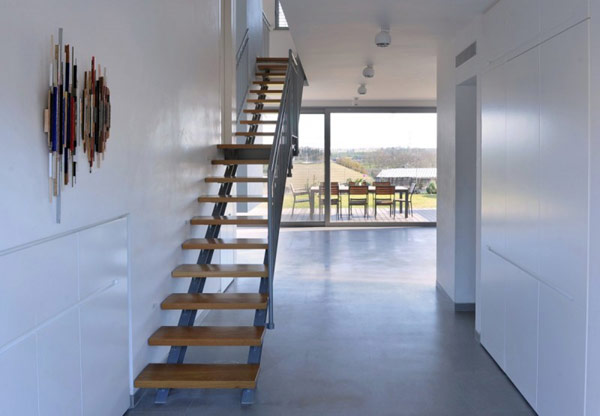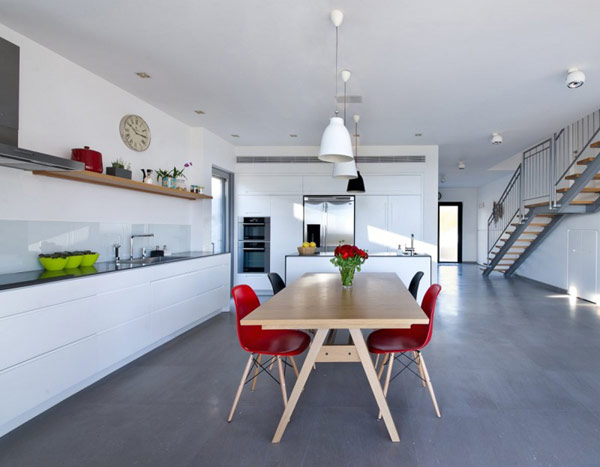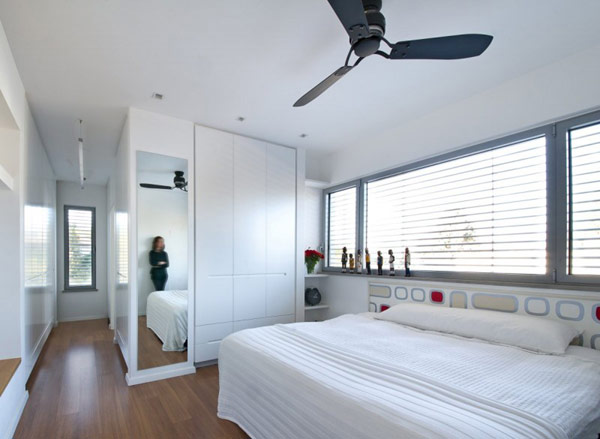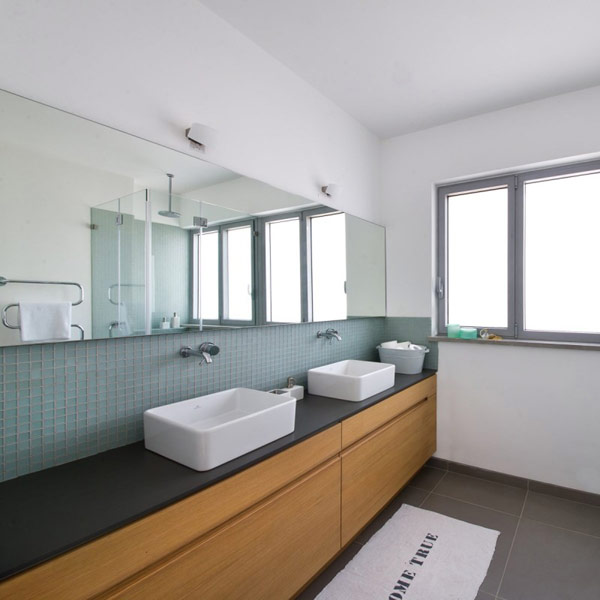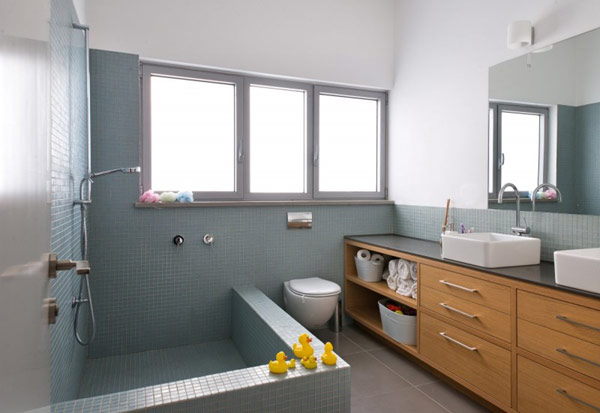 Liked the story? Share it with friends.