What you are seeing here is a  wonderful vertical wall-mounted filing system from Denver-based Westerville Design. Dubbed the Up Filer, it's been specifically designed to make your office look organized and prettier than ever. We have seen many developments in office outfits, but an artistic file manager must be first of its kind; so what's so great about it?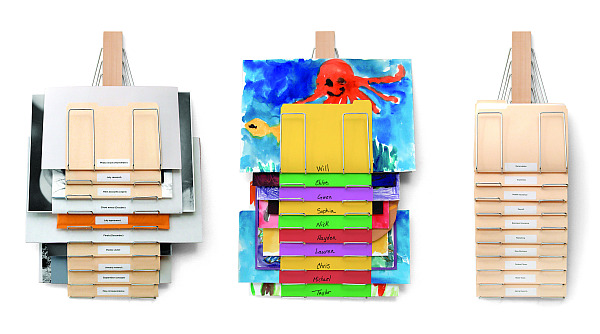 Firstly, it's convenient. Stacking your files is now easier with the new accessory.  You can easily pick the desired files as its design allows you to see the label put on them. And, searching a single file from a pile is no more annoying as it was before.
Secondly, it's 100 percent organic, and hence eco-friendly. The Up Filer resembles typical human vertebral column, where the bamboo forms the spine. Though the question of disposal may never arise, the Up Filer is very strong and durable.  If you do decide tothrow it away, it adds no environmental impact as a contemporary synthetic office accessory does.
Thirdly, it's decorative besides being useful. The design is artistic, and its presence will impart an aesthetic appeal to your work. Working environment will become enthusiastic, which eventually amounts to rise in profit. You can select the Up Filer from two different tones –natural wooden and caramel tints. Hope you would love the design of the Up Filer. Order your piece now.