How about an office space under a beautiful garden, in the serenity of Innsbruck,Austria? Here's an atelier built beneath the garden, designed by Daniel Fugenschuh Architekt, a group based in Austria. It looks as if the building is best suited for artists and designers personal studio. Silhouetted by huge mountains and tall trees from four sides, the building opens to a fairly tranquil Broadway. And, that makes the site no short of fresh air and cool ambiance.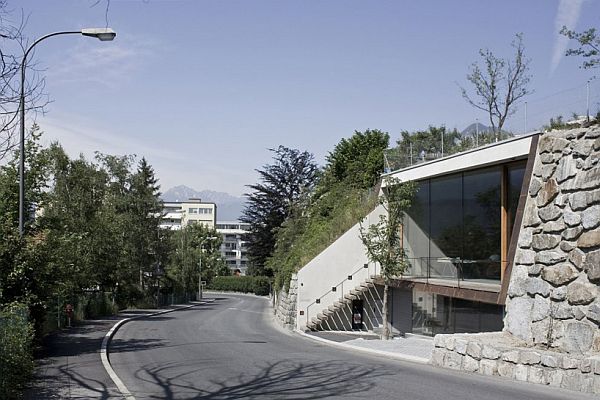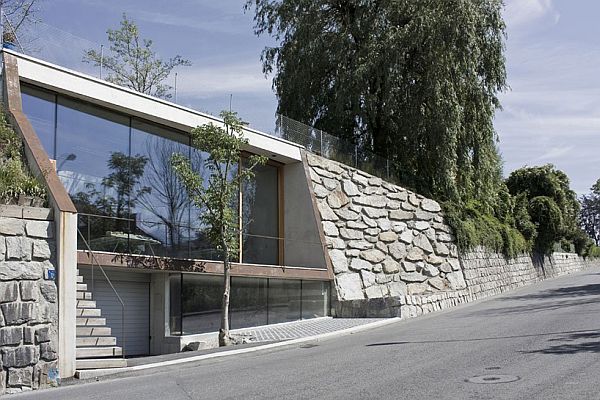 The lush green trees near this concealed building alone can track anyone to seek an office near this spot. Though located close to a road, the edifice provides enough privacy, since it is constructed inwards into a cave-like landscape. People can't notice you easily, but you won't be hindered from seeing what's there outside. Innsbruck is blessed with its serene ambiance, historical buildings, and extensive sport facility.
If you plan a visit to Austria, make sure you visit Innsbruck, and don't miss this fantastic atelier. The inside is neatly designed that it would impart a feeling of quality and calm. The inside ambiance will drag you into work, since it provides lots of space and it's well furnished. Externally, a wide, open terrace is provided for relaxing under the shades, and garage is located beneath the ground, maintaining continuity adjacent road.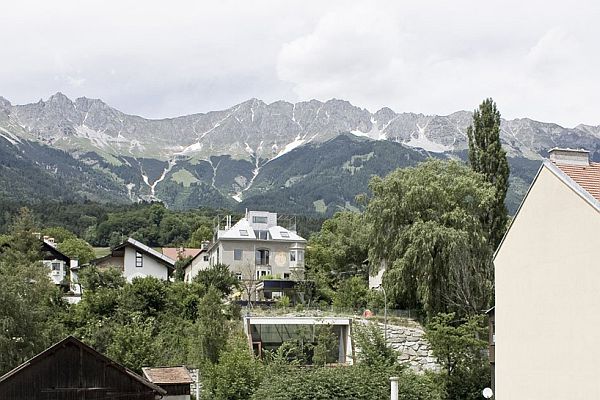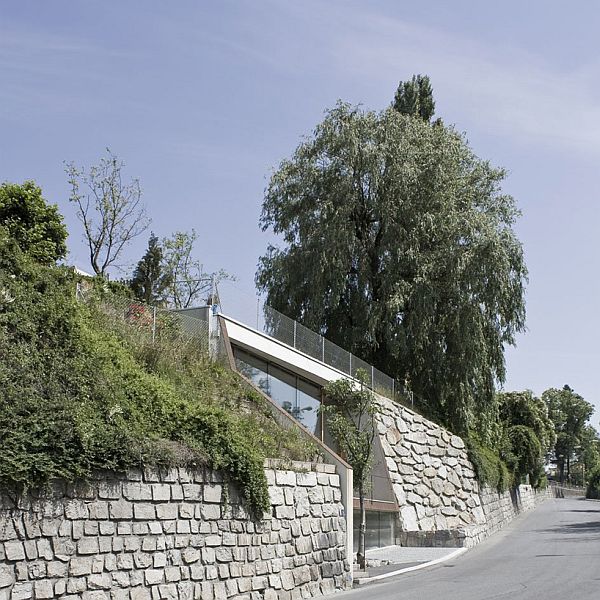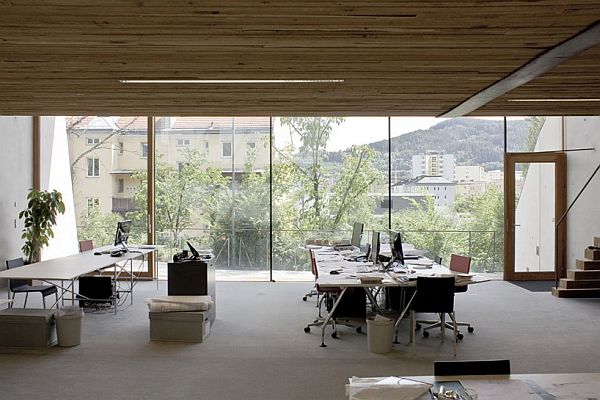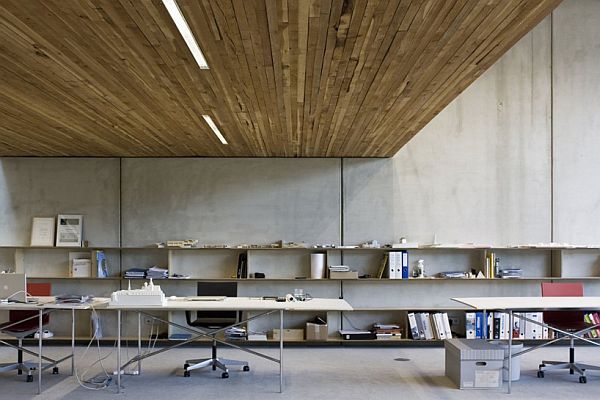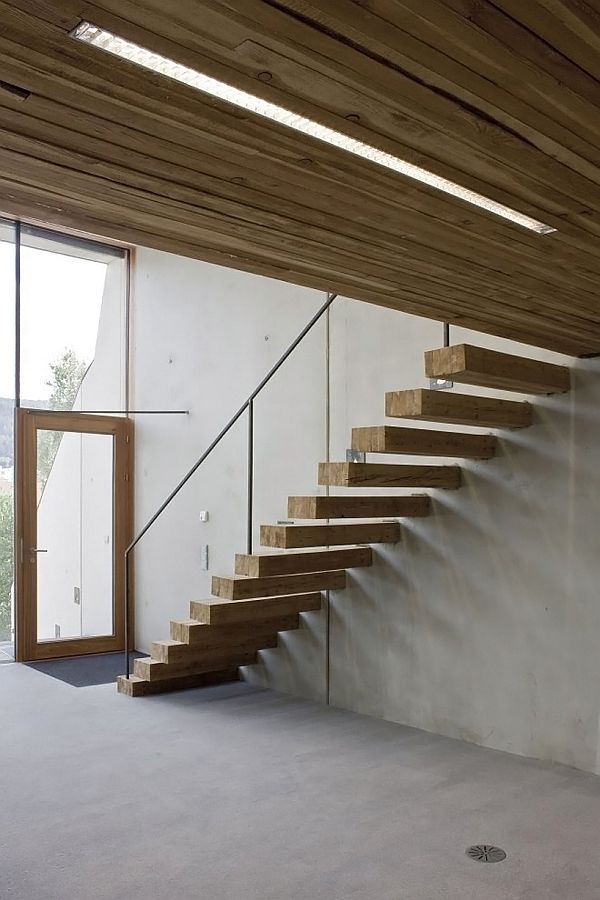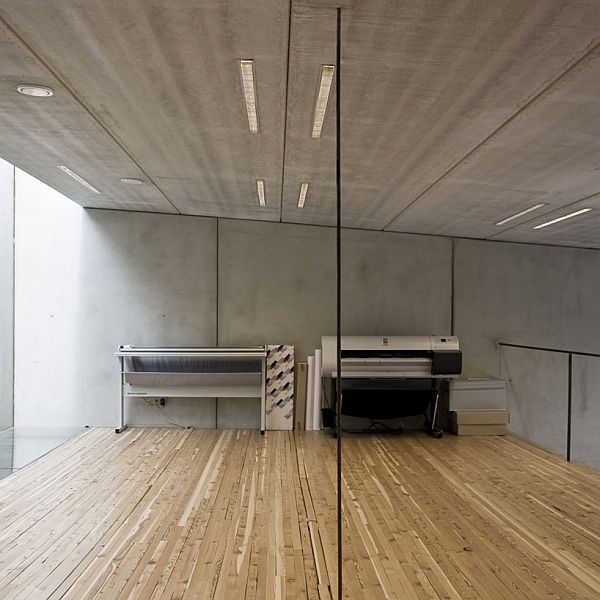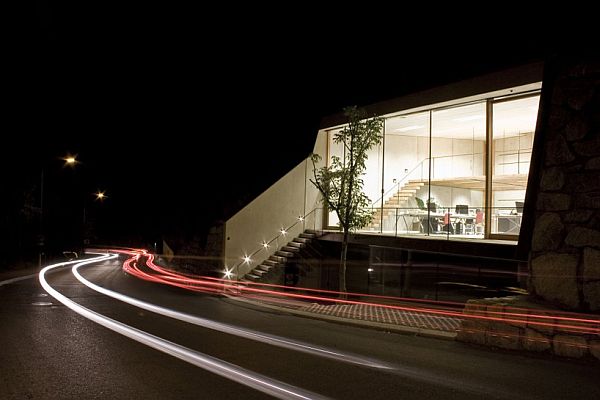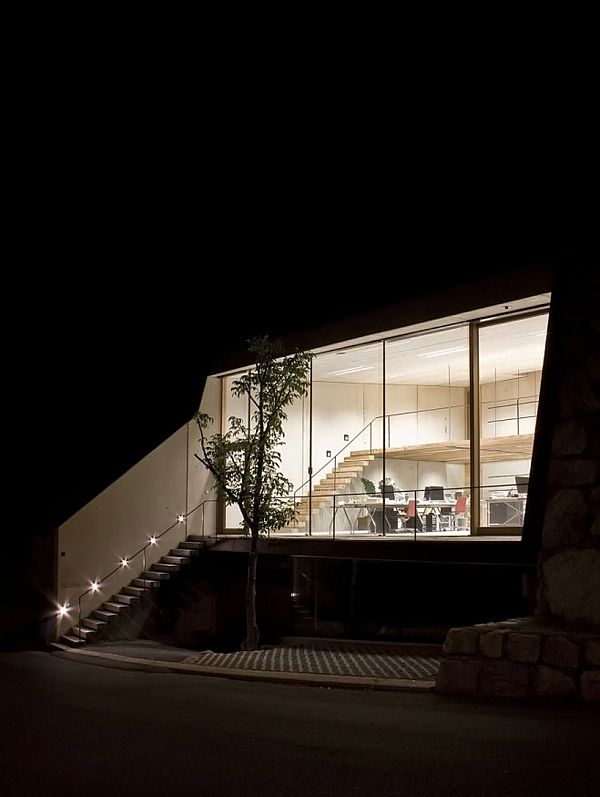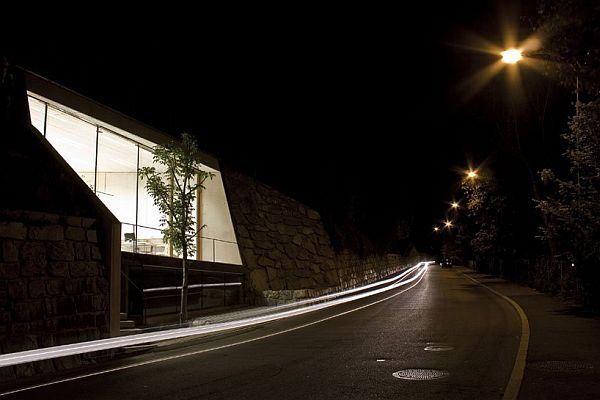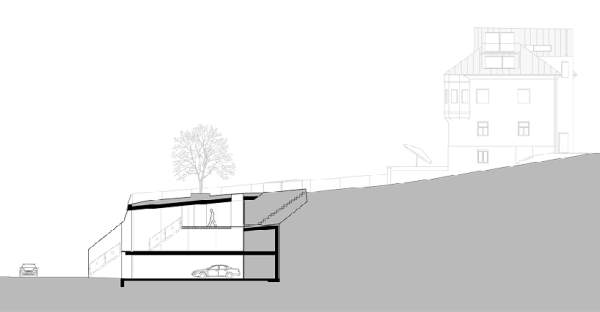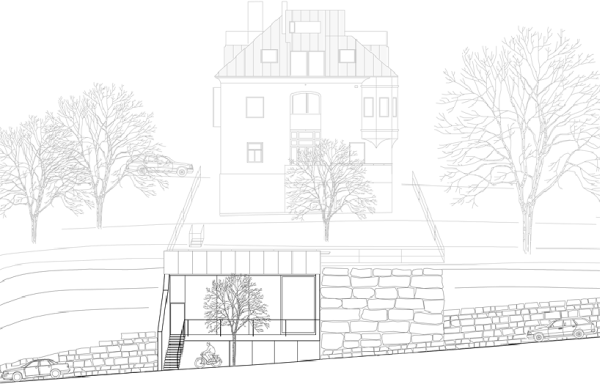 image © christian flatscher