It is easy to spot luxury bedding when comparing sheets, pillowcases, and duvets. The difference between luxury bedding and price-minded comparables is visible and detectable by touch. Thread count comes first, with luxury bedding possessing a minimum thread count of 200, and often ranging above 1,000. With a high thread count, bedding will be dense of appearance, so that it interrupts the gaze when one attempts to peer through it. With a lesser thread count, a sheet might be nearly transparent.
Material used in composition is also key, with luxury bedding including nearly 100% fine linens such as Egyptian cotton. As for the weave, Percale and Jacquard are the methods most often used in the assembly of luxury bedding.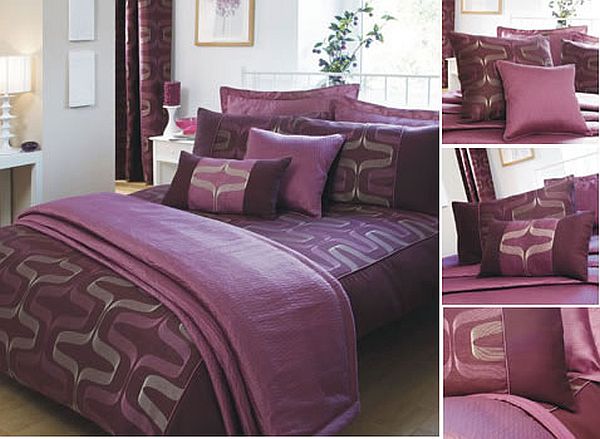 Julian Charles is a renowned designer when it comes to luxury bedding. Among staples from the Julian Charles line are the Sofia Duvet Cover. It is a black and white floral jacquard design, with matching sheets, pillowcases, and cushions. Matching curtains and valances are also available in the line.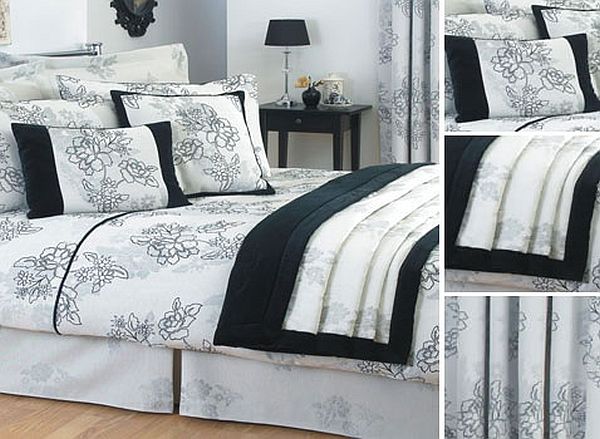 The Symphony Duvet Cover is a silk look flocked design in bedding and matching curtains. The Symphony line is made up of 100% Polyester with Polymide Flock, and includes sheets, pillowcases, duvet cover, valances, cushions, and curtains in two sizes.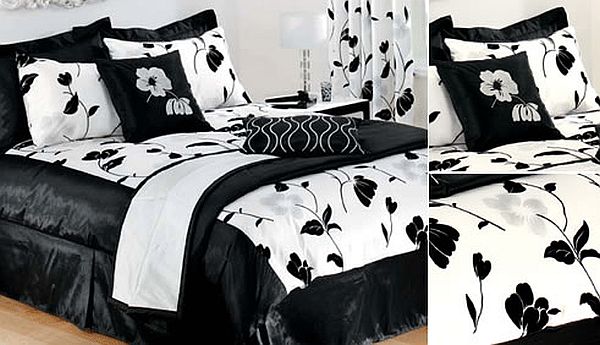 The Desire Embroidered Duvet Cover comes in a vibrant purple with contemporary design. This elegant set features an Ogee patterned design, along with damson enhanced with pink tones, and metallic gold detailing and piping. Desire is a full set of matching bedding along with bed throw and curtains to match.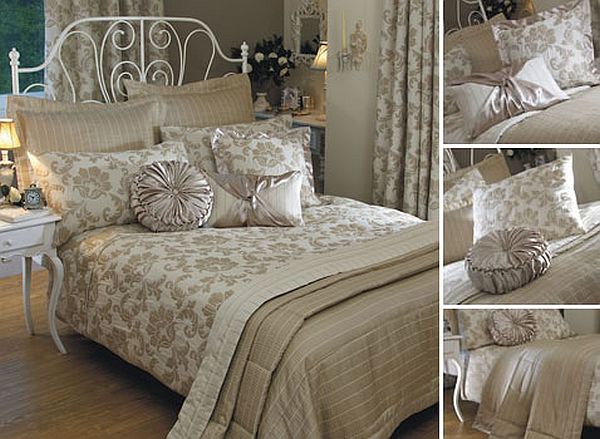 The Portia Embroidered Duvet Cover features a stylish near-floral design with a neutral color pattern. Made from shiny yarns and satin fabrics, the set includes the duvet cover, with pillowcases, cushions, a pinstriped bed throw, and matching curtains.
All these could be found on TerrysFabrics from only £32.00. What's your favorite?